Hey everyone! I hope your week is off to a great start. I can't believe it's already Wednesday. I have a super busy rest of the week and I will be traveling to see my niece for her birthday this weekend, so I'm super excited! Pretty sure I've been planning fall outfits for like 3 months now. But it's literally still 85 degrees outside, so a layout is all I've got today. I wanted to share a new favorite necklace of mine: The Natalie by Stella + Dot!
This necklace is fab for several reasons, but I especially love the color combination. You've got both silver + gold metals so you can easily add other jewelry to it to complete your look. Also, I'm a big fan of cobalt blue. It's easy to get caught up in blues for fall/winter, but this cobalt is bright enough to not be blah. I wanted to play off the cobalt blue for this outfit inspiration:
(as soon as it's cool enough to wear a vest outside and not be sweating, I will do an actual outfit post!)
MAJOR selling point is also that it's convertible. It can be worn without the cobalt strand. This would be great for a chic wedding (I'm picturing like snowfall). So essentially, it's two AMAZING necklaces in one. The black part at the top is leather as well, so the quality is awesome.
without the cobalt strand: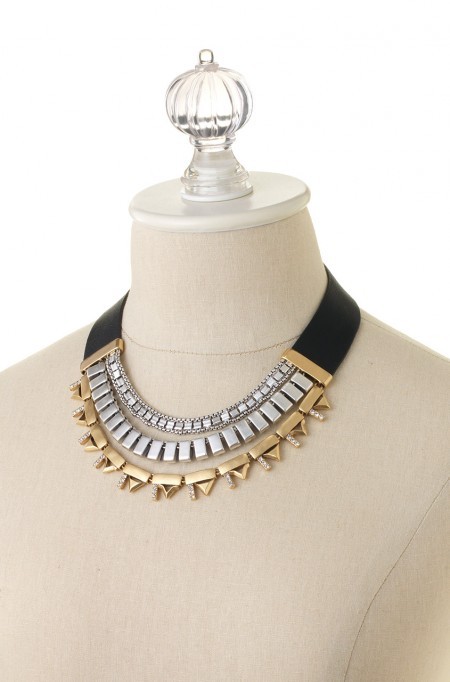 (via)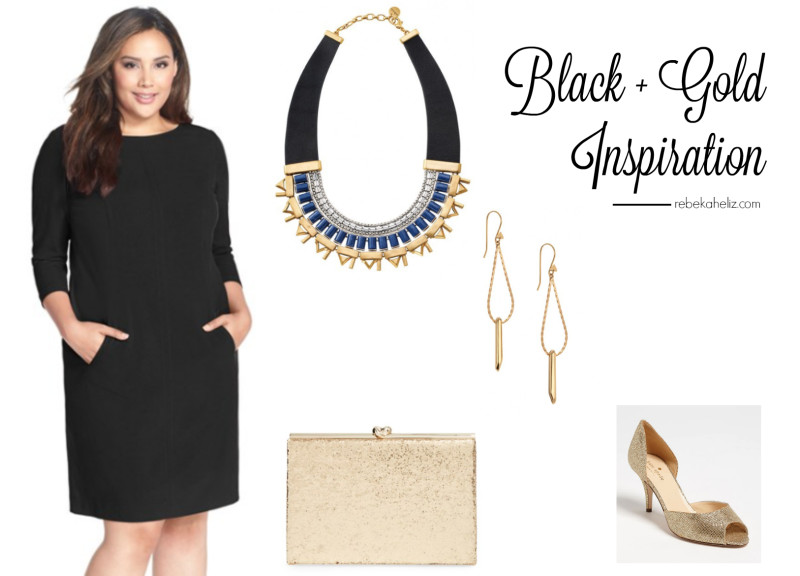 If I'm going with major statement pieces like this necklace & glittery shoes, I'm sure to go a little muted on the earrings. These Rebel Drop earrings are already in my jewelry box & they are my go-to!
If you're looking for early holiday gifts, the Natalie necklace should definitely be on it. Your BFF would LOVE to get this under her tree (I know I would!).
*Thanks to Stella & Dot for sponsoring today's post. The ideas expressed here are all mine.*