Hey y'all! I hope everyone had a great weekend. I wanted to share something that has really been on my mind lately. If you don't know me in real life, this will be news to you since I hadn't shared it on the blog yet. About a year ago, my grandma was diagnosed with Lewy Body Dementia. Without going into too much detail, it is a form of dementia that causes mental decline over time. It gets worse with time and can be very frightening. I was contacted by Bay Alarm Medical to see if I would be willing to try out one of their alarm systems, and I felt like God really put it on my heart to share today's post.
As you know, I graduated in May from pharmacy school. I took a job back home, so I have moved in with my grandparents for the time being. There are a lot of reasons for this, but I prayed a lot about it and I felt that it was what I should do. I've been a roller coaster of emotions since I moved in. Some days are easier than others. There have been days that I was scared that something might happen to my grandma. For the sake of the family, we needed reassurance that there was something that could be done. This is where Bay Alarm Medical comes in.
They sent me a kit to use in the home. This version requires a landline. Keep in mind that a different version available works with a cell phone. It came with several ways to get help. It came with a bracelet, necklace, a small button (can be wall-mounted), and a large button (great for desktop).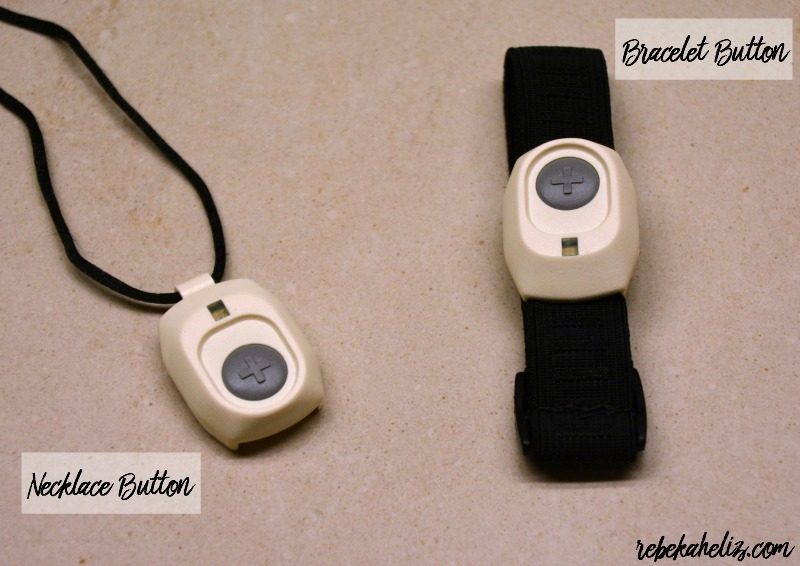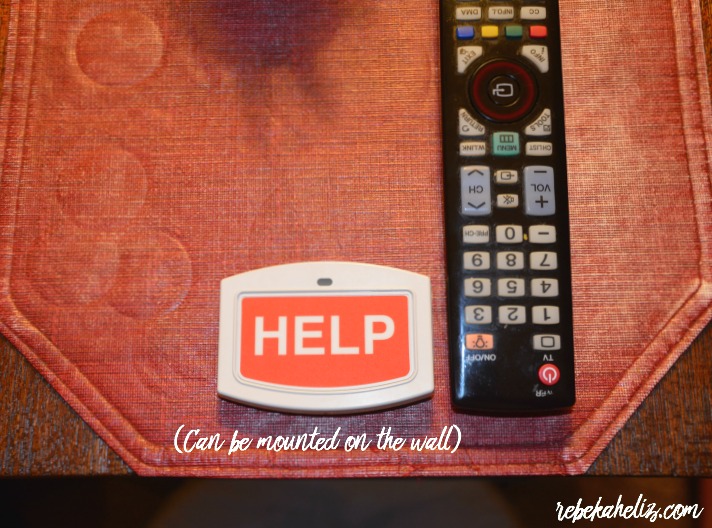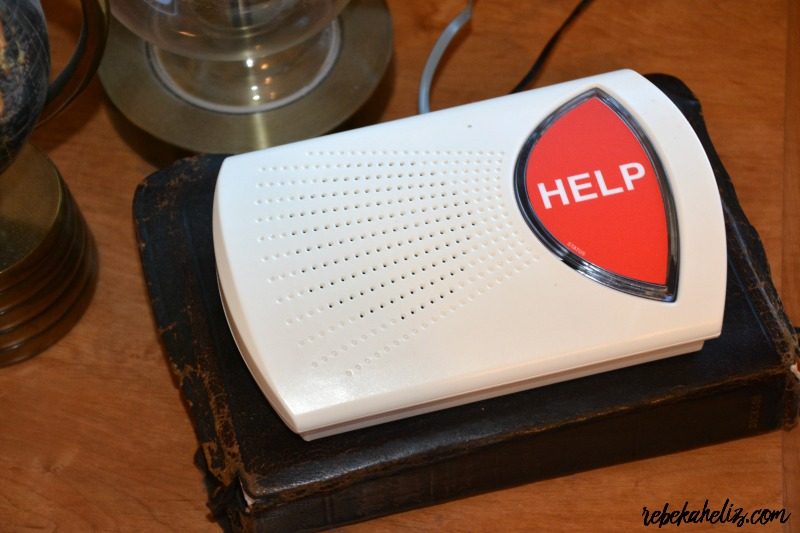 For me, it was important that the buttons be placed where my grandma spends the most time. The small button was placed on the table by her la-z-boy and the large button was placed on her bedside table. Since the bracelet/necklace provide security on-the-go, I chose to place the buttons somewhere I thought she could access when sitting or laying down if need be.
It also came with a refrigerator magnet: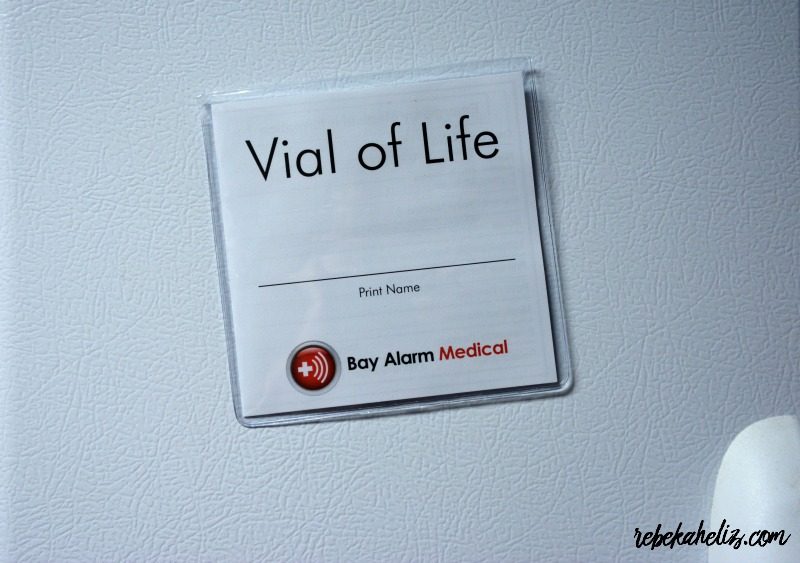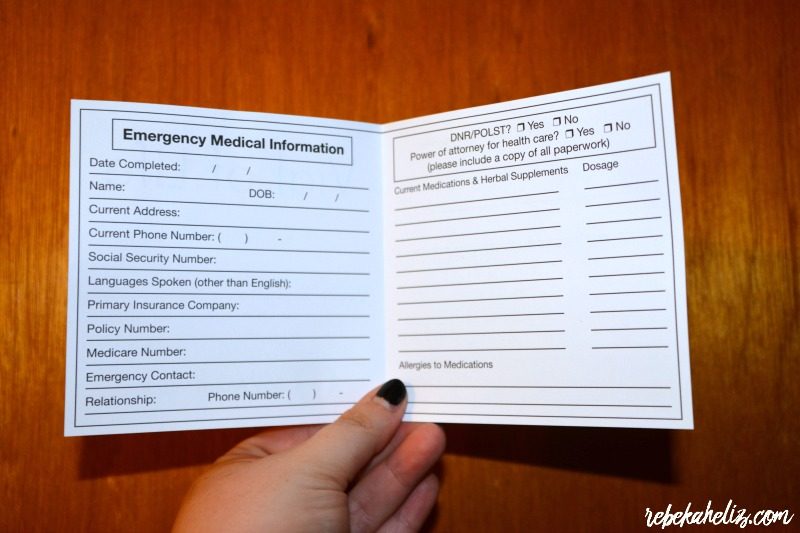 This card is slipped inside the plastic refrigerator magnet and provides pertinent medical information about your family member. I know how important medications are, so it provides a nice area to put medications down. IMPORTANT: this card should be kept somewhere that is easy to find. This way, emergency medical personnel can easily find it and contact the person listed as the "emergency contact".
I especially love this in-home kit, because if my grandma was to get down and need help while one of us is around, we can run to the nearest button and push it for help.
There are a lot of things my grandma cannot comprehend at this point. With the necklace or bracelet, she can understand that if she needs help, all she has to do is push the button. I really like that the small and large button have HELP written in large letters on a red background.
There is NO greater feeling than knowing my grandma is safe. The reassurance that Bay Alarm Medical provides is life-changing. I cannot thank them enough for making this transition a little easier.
Know this: if you know someone with Alzheimer's or Dementia, you are not alone. I want to be someone that you can talk to and share experiences with. Please feel free to contact me if you have any questions about the disease or about the Bay Alarm Medical company & its products.
Thank you for reading!
XO,
Rebekah
Thanks to Bay Alarm Medical for sponsoring today's post. As always, all thoughts & opinions are my own.