Happy Tuesday y'all! Can you believe that Christmas is 6 days away?! I just can't even believe it. I am definitely in the Christmas spirit though, because I've got all of my wrapping done and it was SOOO cold this weekend. We even got a tiny bit of snow, and I woke up with a smile of my face yesterday morning because of it! I LIVE for winter! I do know though that the holidays can be stressful and so busy for most of us. That's why several of my blogging friends & I have teamed up for this "New Year, New You" giveaway!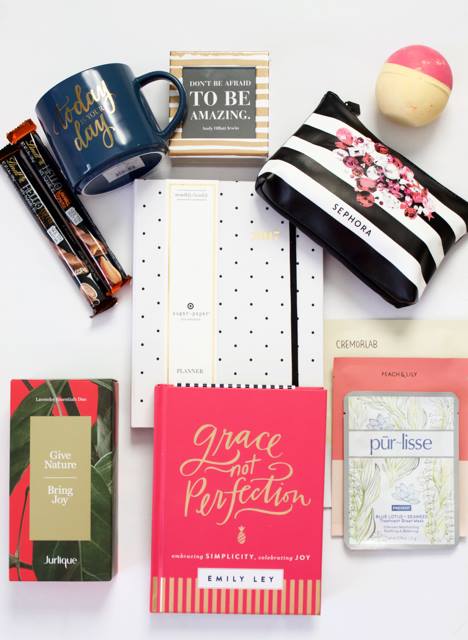 This gift set has everything you need to start your new year off on the right foot. Included:
LUSH Nevermind The Ballistics Bath Bomb
Jurlique Lavender Essentials Duo
Emily Ley's Grace Not Perfection
Assortment of Sheet Masks
Assorted Beauty (Makeup & Skincare) Samples
Chocolates
Daily Inspiration Boxed Set
2017 Sugar Paper Planner
Inspirational Mug
I have heard so many amazing things about the Emily Ley book, and I've even ordered it for myself. I have declared that in 2017, I will make more time for myself and be more positive. Who's with me? ;)
This bath bomb + lavender kit are such to make your at-home spa night a success. And speaking of 2017, who wants to be more organized? This adorable planner will help you do just that!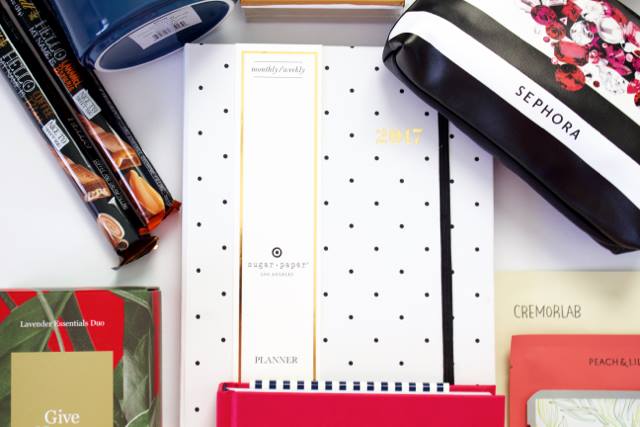 You can enter using the Rafflecopter below & GOOD LUCK!
(giveaway will run through December 31st, 2016)
a Rafflecopter giveaway
XO,
Rebekah