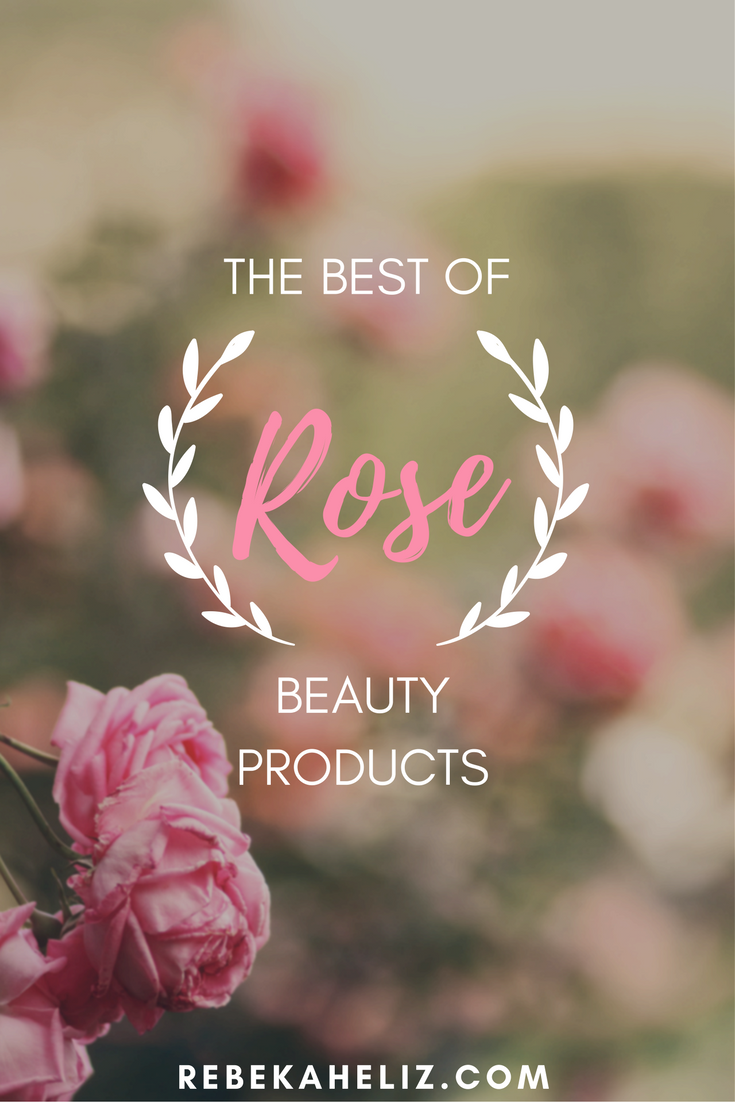 Happy Wednesday! I'm so happy that we are halfway through this week, because I have the MOST exciting weekend planned.  I am taking a spa day (Christmas gift) on Saturday with my friends followed by the Dallas Cowboys playoff game in Dallas on Sunday! My dad & I are headed down there on Sunday, and I can't wait! I wanted to share today's post on my favorite rose beauty products, because TRUST me your skin needs it. I don't know what is up with this weather. One day it's 30, one day it's 70. That's Arkansas weather for you. That being said, my skin has definitely taken the brunt of the weather. We are talking some DRY skin y'all. Good thing I have my favorite rose products to help me out!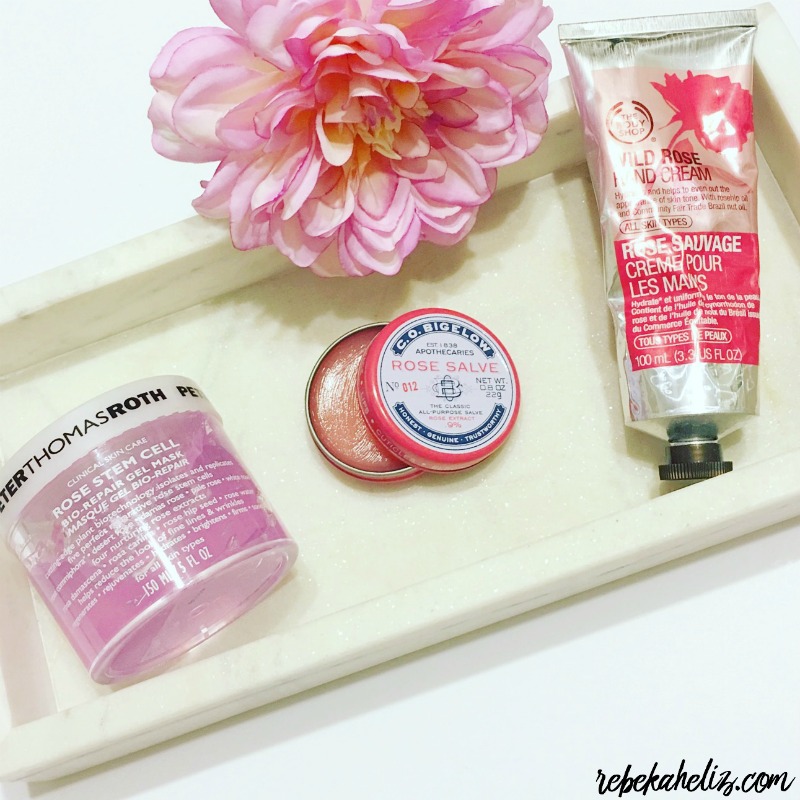 Face mask // Salve (only $5.50!) // Hand cream // Marble tray
If you have sensitive skin, have no fear. I am allergic to several laundry detergents, sunscreens, etc. and these products worked very well for me. I was not allergic to them at all. Here's how I use each one:
Rose face mask: I have a special place in my heart for Peter Thomas Roth beauty products. They are high quality and made from amazingly powerful ingredients. This mask is a combination of five different types of rose stem cells! It has a very "bouncy" texture and goes on super smooth. For the winter, I apply a thin layer as the last step in my skincare routine. I leave it on overnight and wake up with smooth, glowing skin. HINT: pop this jar in the fridge before applying. When you apply the cold gel, it takes your spa night to a whole other level ;)
Rose salve: Don't think of this as a lip salve only! My BFF, Ricci, used this salve and I actually never thought I would be a fan of it. However, my life was changed when I tried using this on my elbows. I think because I wear a lot of long sleeves in the winter, it just rubs my elbows and causes them to be dry and flaky. (weird, I know) I now apply this rose salve at bedtime to any areas that need extra moisture, and it works wonders. I like to use on my lips, elbows, and heels.
Rose hand cream: I love the Body Shop products. They smell amazing and work well with my skin. Being in the pharmacy all day, I have to wash my hands a lot. They get dried out super easy and the wind we've been having lately doesn't help. This wild rose hand cream comes in handy! It helps moisturize my hands without causing a greasy mess.
SHOP THE POST:
I hope you love rose as much as I do. I would LOVE to hear what your favorite rose products are, so comment below ;) Also, if you know of any great perfumes that have a rose smell, let me know.
XO,
Rebekah