Finally it's Wednesday! I'm so glad to have a day off tomorrow. I'm sleeping in then getting a massage! I can't wait! I feel like summer is winding down, but I think I'm just dreaming. I'm specifically dreaming about fall, football, and sitting in front of the fire. But while it's still summer, I'm continuing to try out beauty products made for this heat. Today I thought I would share what I got in my Sephora Play Box for July.
As you will see, every Sephora Play Box has a drawstring bag with the products inside. This month's theme was "Glamp Out" and trust me…you won't find me camping but I don't mind a good glamping weekend ;) I wrote a post about why I love the Sephora Play Box, so be sure to check it out if you want to know more. Here's what I got in this month's box: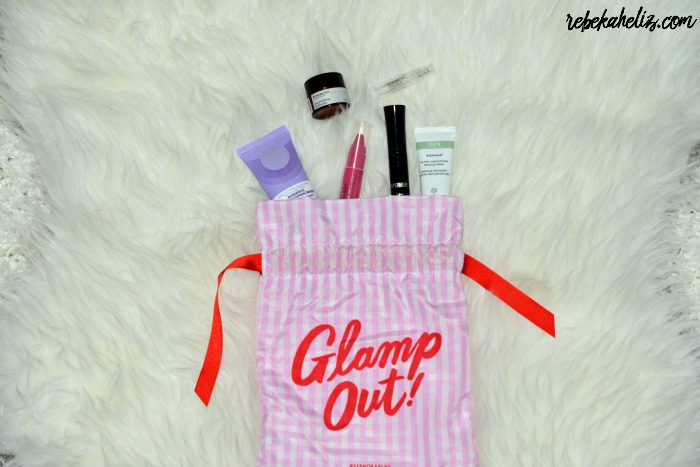 (top to bottom, left to right) 1 // 2 // 3 // 4 // 5 // 6
This box made me smile for sure. These summer must-haves will transition us right into fall. I don't know about you, but I'm going to need an entire skin overhaul once we get into September. I have been taking better care of my face when it comes to sun though, so hopefully that will have helped.
Hands down I'm most excited about this Perricone MD moisturizer. I have tried a couple of other products from this brand, and I'm really excited about this moisturizer. PS it smells like roses!
Everyone loves the Viktor & Rolf flowerbomb perfume, so I'm sure this new fragrance will be a big hit. I'm not much about floral scents, so I will give this sample to a friend ;)
As busy as I am, my nightly routine has taken a back seat. I really need to be better about my hair masks, so this one from Madam CJ Walker is exciting! I will report back about how it works for my fine hair.
My Clinique lip balm melted in my car, so thankfully I have this travel size to take with me. The pink is the perfect color for everyone!
I have had this IT Cosmetics mascara for a couple of years now. I'm glad to have a travel size for my makeup bag, because I'm taking three different trips in August. I have long lashes but they are super straight. I like this mascara, because it adds plenty of volume.
I'm equally as excited about this REN rescue face mask. This 10-minute mask is formulated with white mushroom. I tried this last night, and it definitely helped my redness go down and made my face super soft.
Most versatile product: Clinique Balm (use on lips or cheeks), only $17!
Favorite product: Perricone MD Moisturizer & REN Rescue Mask
Shop the box:
Good news! There are spots open now to join, so click here! Are you a Sephora Play subscriber? What's your favorite product you've ever received?
Thanks for reading! XO,
Rebekah