Happy Friday! Can I please just take a second to pat myself on my back for writing FIVE blog posts both this week and last? RECORDS are being set ladies and gentlemen. Anyways, I thought I would wrap up this week with another random life edit. Let's do this!
What I blogged this week: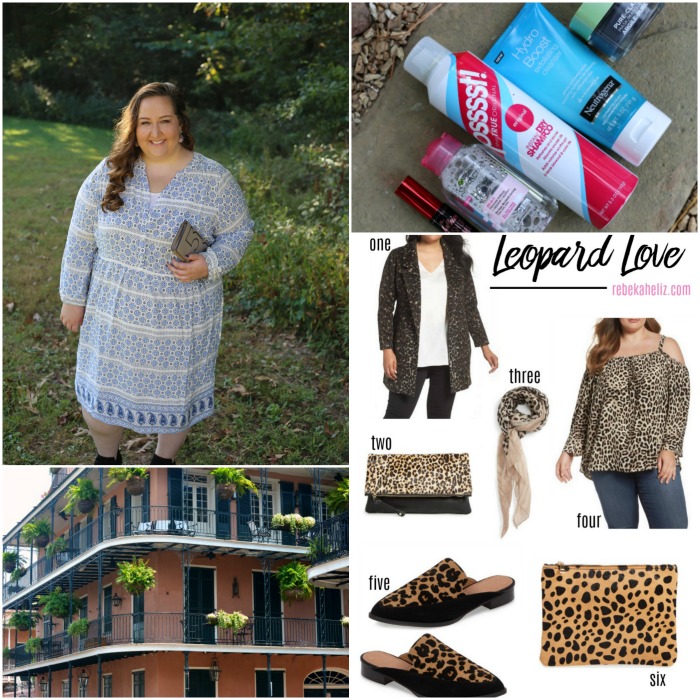 Monday:
I love beauty products but what I love more is when beauty products WORK. I gathered my five favorite drugstore beauty products that you need in your life!
Tuesday: New Orleans City Guide
From the French Quarter to Jackson Square, I shared my favorite New Orleans spots. I recommended a steakhouse and taco bar for you to try!
Wednesday: Blue + White Dress for Fall #ootd
Fall is just around the corner. I found a blue + white dress with sleeves for under $40! This dress transitions well into fall.
Thursday: Leopard Love
Leopard is everywhere. Check out the six leopard items that your closet needs!
Where I'm going:
I'm currently en route to Dallas as we speak. I can't wait to see my Dallas Cowboys play! Of course I will be sharing my trip with you on Insta stories, so be sure to follow along.
It just so happens that I'm headed back to Dallas in November for another football game! Stay tuned ;)
What I'm looking forward to:
I'm attending a ladies day at my church later in October. I'm really excited to have a day or worship with the ladies in my church family. It's so easy to get caught up in the busyness of everyday life, so I am looking forward to a refreshing day.
Does anyone love bonfires as much as me? I'm obsessed with sitting around the fire and roasting marshmallows with my friends and family.
What I'm loving:
On the fall note, I'm loving plaid shirts and quilted vests. Though not necessarily paired together, these two items are the epitome of fall. I've been stocking up on vests, and I'll show you an outfit I've put together in a flat lay: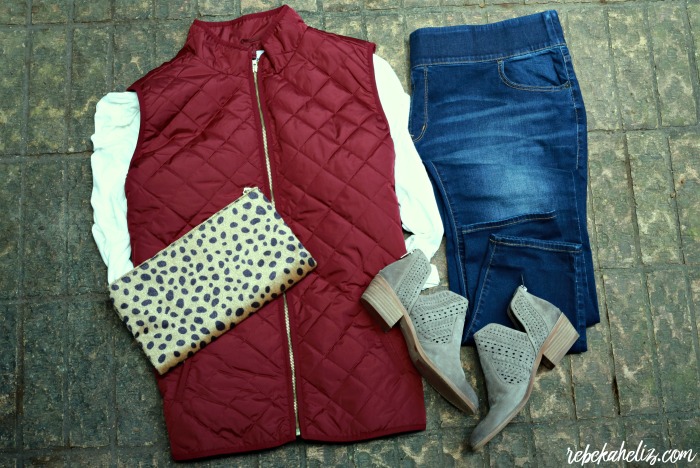 Shop plaid shirts + quilted vests:
I think that's about it for this week's life edit. If there are things you want me to cover in posts like this, let me know! Have a great weekend y'all!
XO,
Rebekah