Hey dolls. I hope you all are recovering after a FANTASTIC night of fashion at the #Emmy's! Recently I have come to some conclusions…some that involve me trying new things. Like lipstick. Now keep in mind, I do NOT wear lipstick. Or I haven't until now at least. I am PICKY about dry, chapped lips. I hold Carmex up to some pretty high standards, because it keeps my lips healthy & hydrated. But let's be real…how old am I? Shouldn't I be wearing lipstick at this bright age of twenty-something. YES.
But I was scared y'all…the colors scare me. AND who in the world wants lipstick teeth? Not me, that's for sure.
So, I began my research with my friends…instagram, my favorite beauty brands, & my trusty magazine BFF's. I did learn a few things on my lipstick quest though:
1. You can't judge a lipstick by how it looks on others.
2. You never know how a lipstick will look 10 minutes after you put it on.
3. Don't get scared by a color.
So…my favorite: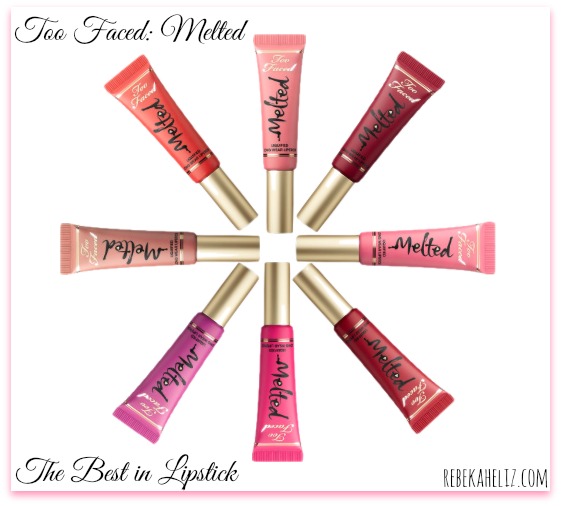 WHY I love these lipsticks: no chapped lips, no need to reapply every 5 seconds, & no lipstick teeth.
I chose the Melted Fig (a violet orchid–HELLO color of the year) & Melted Marshmallow (a candy pink). Here are some quick shots of the lipstick on…don't judge these pictures ;)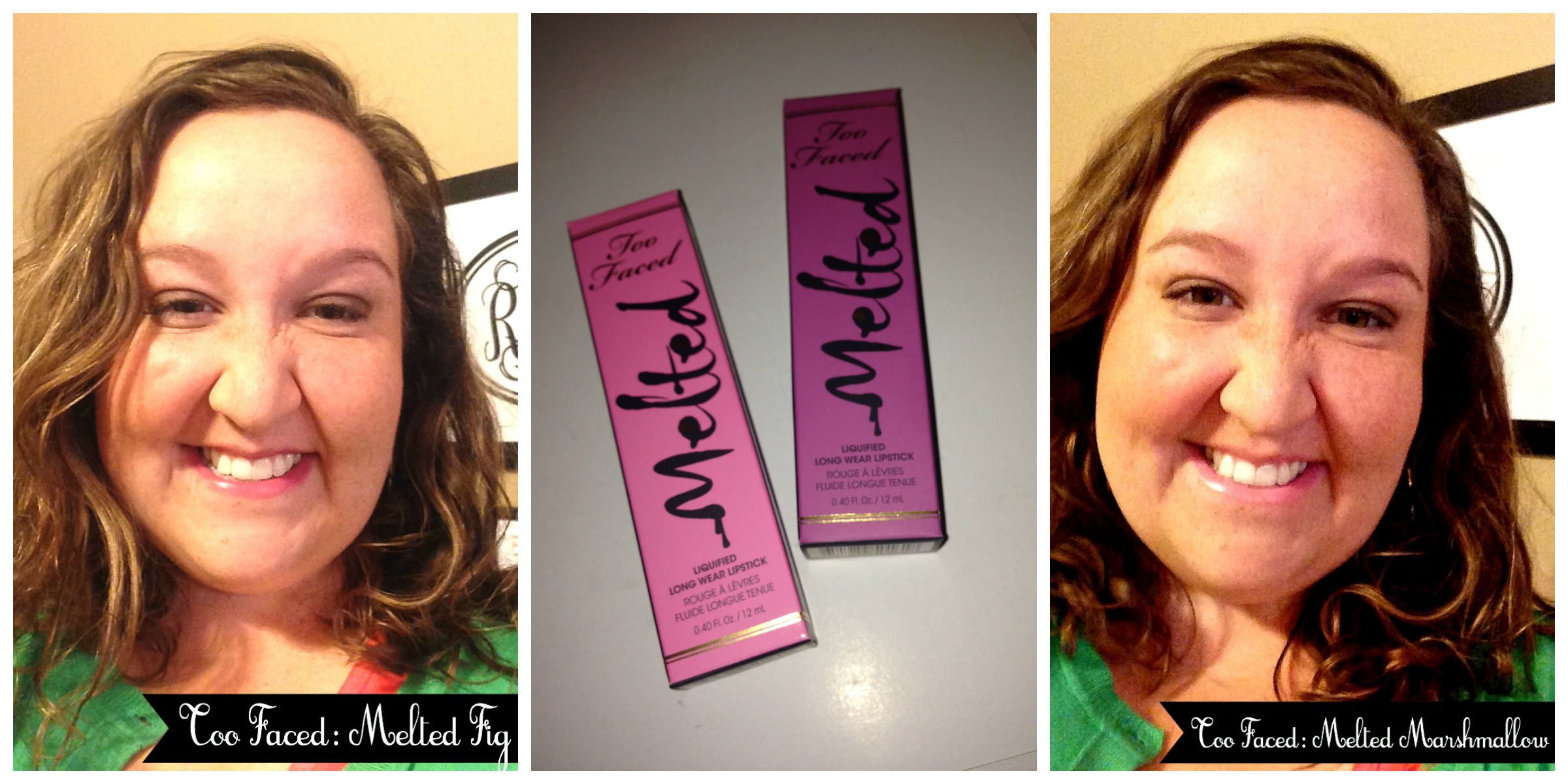 (My hair is not two different colors…I promise!)
You will not be disappointed by these lipsticks. The Melted Marshmallow is more of an everyday wear for me while the Melted Fig is GREAT for fall & going out.
Let me know if you've tried these lipsticks! Thanks for reading. Love you all!