Happy Labor Day Monday! I'm currently in St. Louis staying with the Four Seasons. Sadly I have to return to work tomorrow, but I am thankful for the day off! I'm so so happy to have found a really great photographer that I LOVE! I will link her info here on the blog and on social media so you can follow her! Anyways, today I wanted to share my favorite company that I get my nail care and treatments from.
Keep in mind, this post is in no way sponsored. If I had my way I would get my nails done weekly, but I simply don't have the time. I've finally found some great nail care products that I keep purchasing over and over. I thought I would share those with you!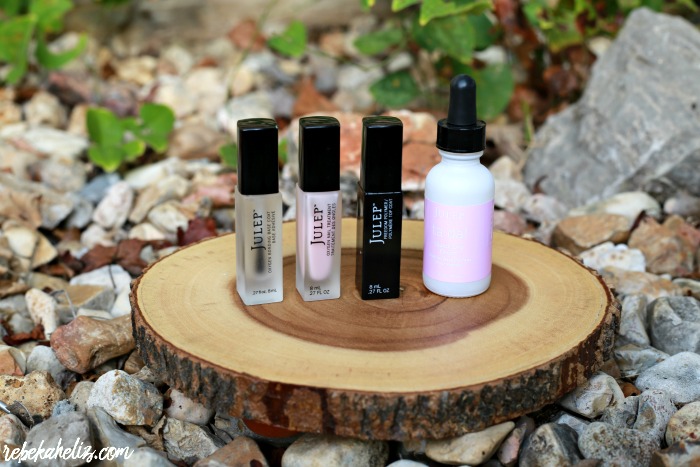 from left: base coat, oxygen nail treatment, top coat, drying drops
"Stick it to me" Base Coat: I like to think of this as a tape for your nail polish. It helps your nail polish last longer, and it dries fast! My favorite part of this base coat though is that helps your nail polish not stain your nails! Since I like to wear dark black polish, this is key!
Oxygen Nail Treatment: Use this light pink gloss weekly on clean nails. It is the perfect amount of pink & shine to give you a classic barely there polish. It lets your nails breathe and grow healthy! I've been using this for over a year, and I can tell that my nails are definitely stronger!
"Freedom Polymer" Top Coat: This is my all-time favorite nail product EVER. It instantly adds an incredibly strong top coat to your favorite nail polish. As soon as your polish is dry, add a layer of this for strength and shine. It has a gel-like appearance, so don't be alarmed. It helps my polish stay neat for days!
"Ta-Da" Drying Drops: I give this product 10/10 stars for genius! It should be on every single beauty awards list ever. After you apply the polymer top coat, wait a couple of minutes then use 1-2 drops on each nail. It has vitamin E to help nourish and protect. What I also love is that it smells like lavender.
Shop the post:
Be sure to let me know if you've tried and love any of these products. I promise that I only share products here that I've tried and love! Next Monday I will be sharing my three fave nail polish colors that work year-round.
XO,
Rebekah
Photos by: D. Keener Photography