Happy Wednesday, y'all. I know I have been a little MIA here on the blog. I don't know if you are like me or not, but it just seems that our world is in such turmoil. With the fires, shootings, hurricanes, etc., life has kind of been getting me down lately. I think we just have to remember to keep praying and remembering that this world is not our home. Anyways, today I wanted to share an outfit that I shot with my photographer a week ago. It's pretty obvious that I'm obsessed with plaid + vests AGAIN this fall ;) I just can't help myself.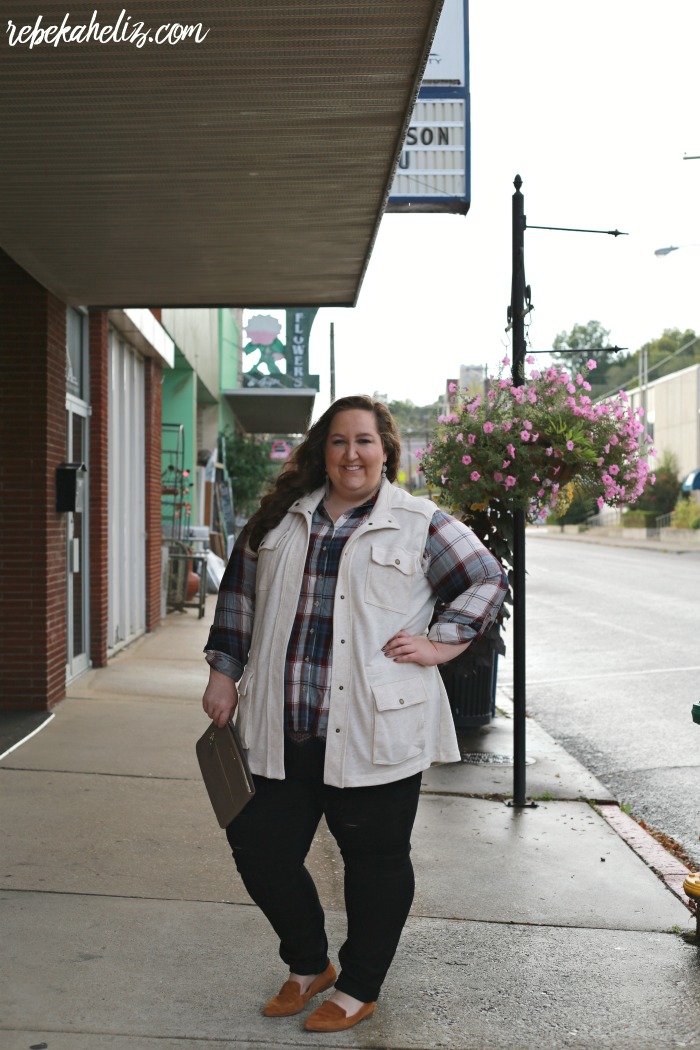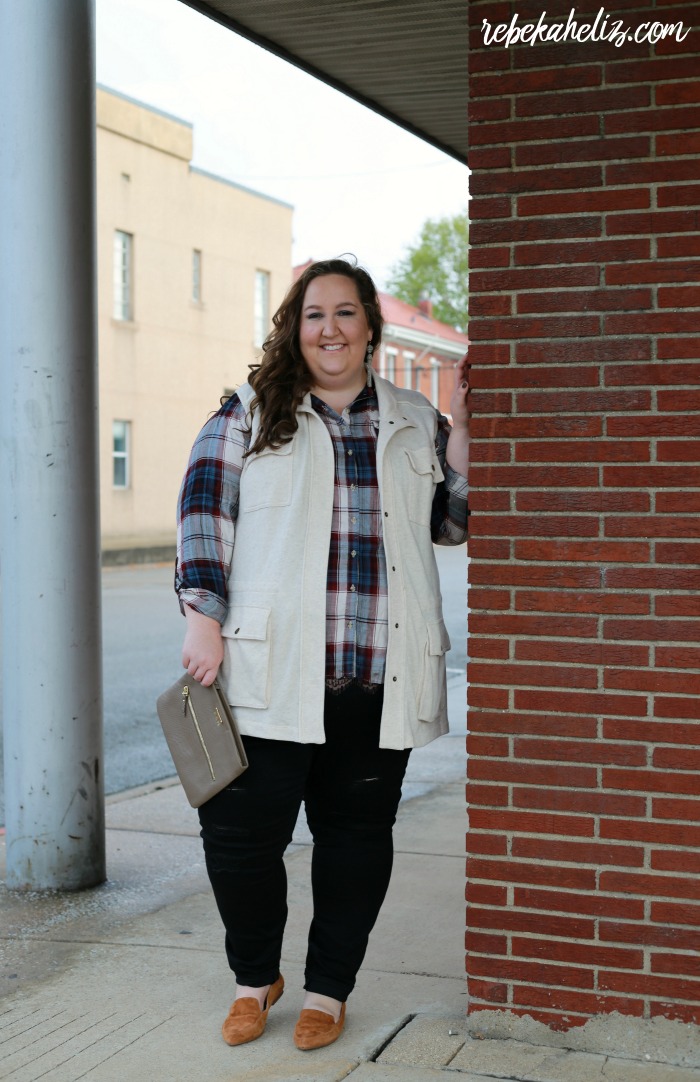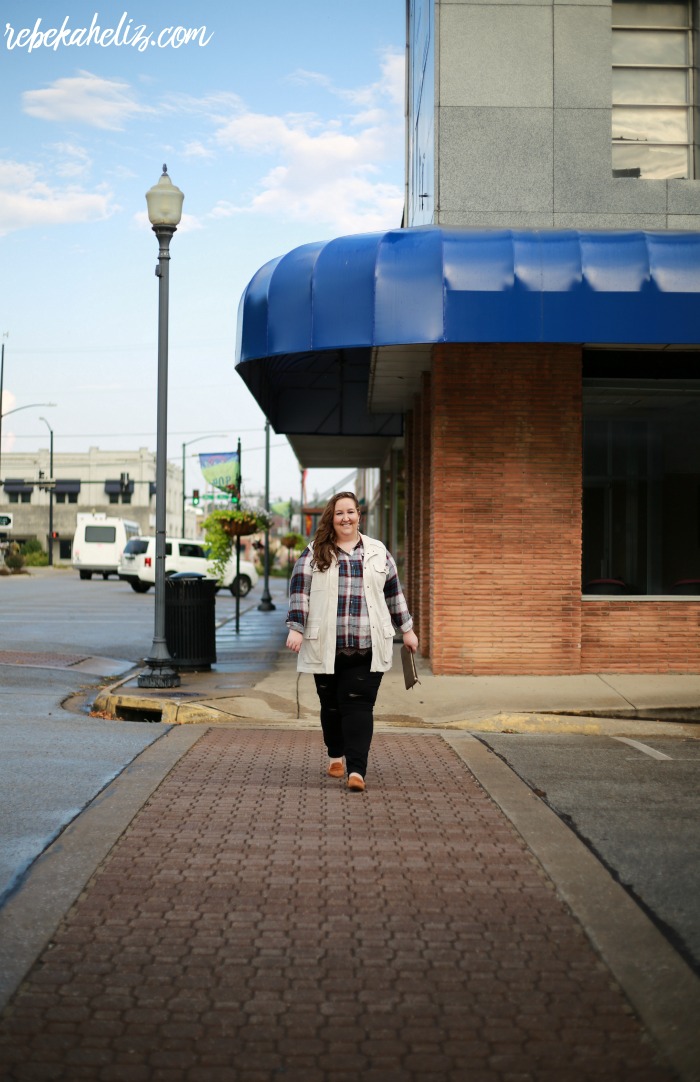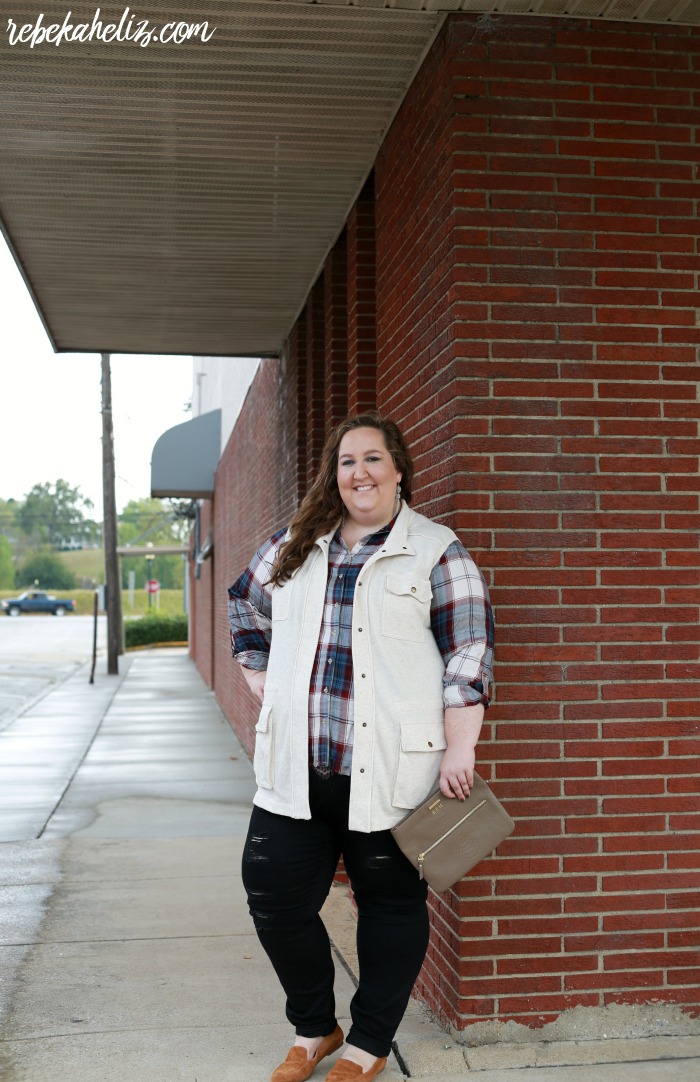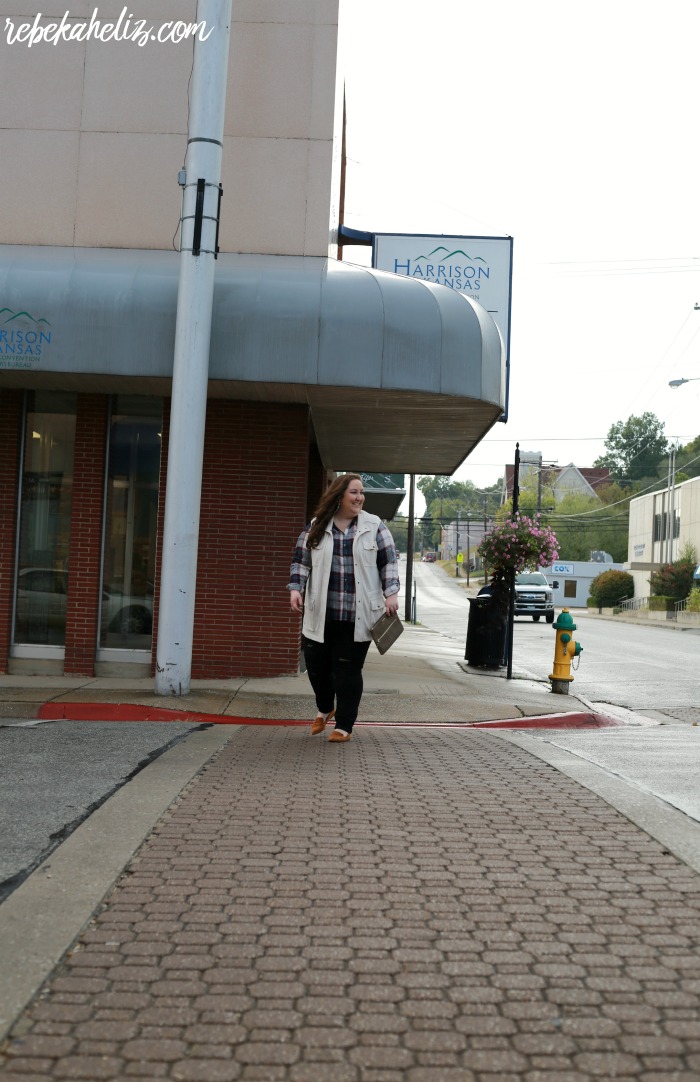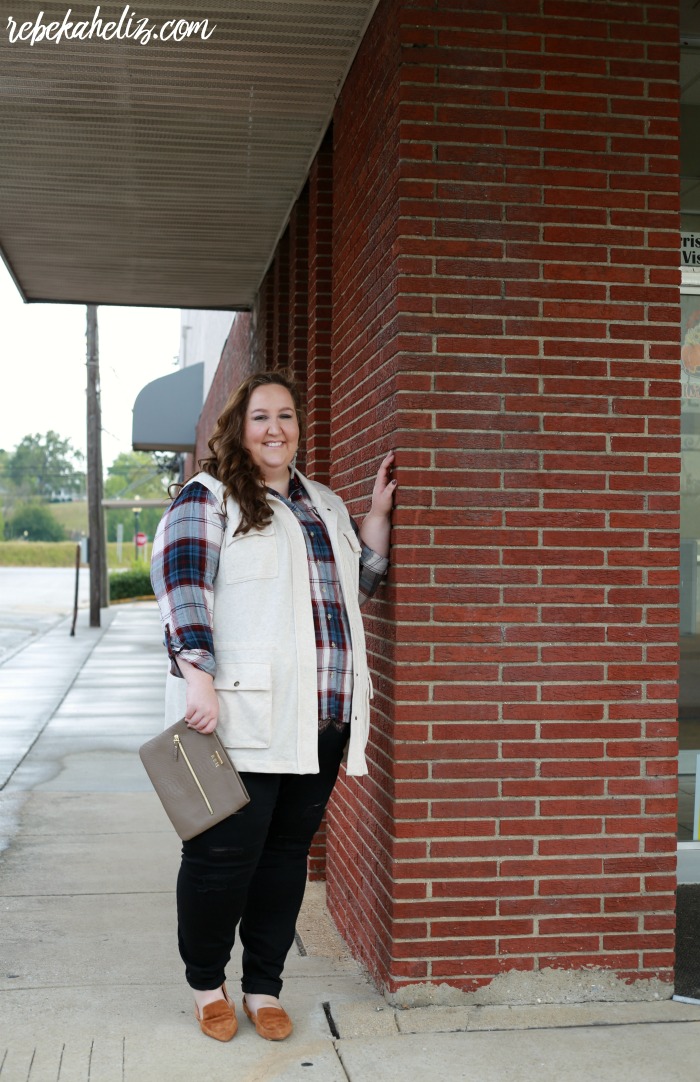 Outfit details: Plaid shirt // Utility vest, old (similar) // Suede Flats, old (similar) // Black Distressed Denim // Monogrammed Clutch // Nail Polish // Earrings, old (similar)
This was a fun photo shoot, because I got to take photos downtown. I've lived in the same town my entire life, so it's fun to get to show off my town in this way. There's just something to be said about small towns…
It just so happens that I'm obsessed with plaid every fall/winter, and this season is no exception. The fun added detail to this shirt is that it has a hood! You never know when you need to cover up your perfectly styled hair and protect it from rain sprinkles/snow flurries. I paired this outfit with some tassel earrings for a fun touch!
Shop the post:
Thanks for reading y'all & I hope you're liking my outfits.
XO,
Rebekah