Phew! I'm so glad I made it through Monday. Trust me, nothing is worse than my alarm going off on a Monday morning. I've decided to dedicate Tuesdays to travel. I will share travel recaps, packing ideas, products that are great for travel, and my bucket list. As I continue to grow the blog, I can't wait to visit more destinations. I wanted to share a product today that is an absolute must-have for your next trip: the Sphynx portable razor!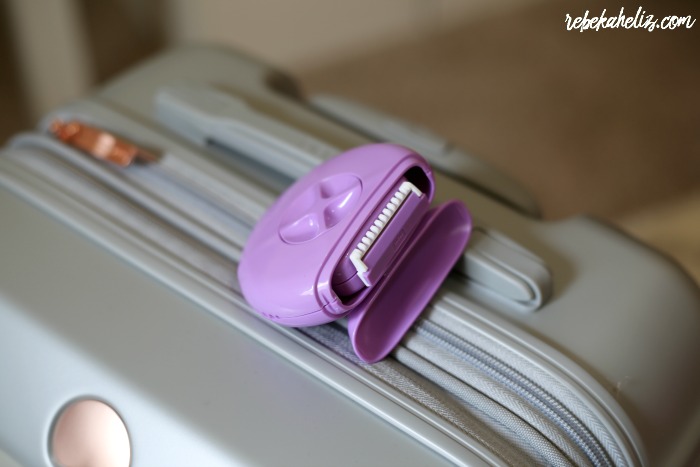 Enter razor razor. Y'ALL. This razor/spray bottle/soap combo is amazing times ten. It's honestly the best thing that's happened to me in a while. It's a 3-in-1 genius product that will save you so much hassle in packing. Not to mention it will save you so much room in your cosmetic bag.

To use, you just twist the knob to reveal either the mini spritzer bottle, moisturizing shea bar, or razor. It even comes pre-loaded with two razors. The mini spritzer bottle is refillable, so that's super handy!
I have sensitive skin, so I was concerned to see how the moisturizing shea bar would work with my skin. I was pleasantly surprised to see that it worked great, and didn't cause razor burn for me. I'm also going to link my in-shower lotion I use in the widget below, so be sure to check that out. I think keeping your skin moisturized daily is key! This razor may be meant for touch-ups, but I took it along on a trip and it worked great to shave my legs & armpits. I highly recommend it! At around $15, you can't go wrong.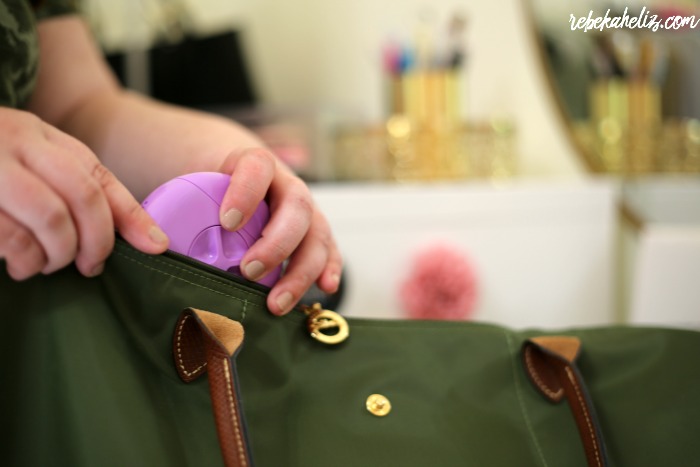 PS: It's TSA approved!
Be sure to check out all of my travel recaps here!
Shop the post:
I'd love to hear your travel must-haves, so comment below ;)
XO,
Rebekah
(photos by D. Keener Photography)
*Thanks to Sphynx for sending me my own razor for testing purposes. All opinions are my own.*