This is a sponsored post on behalf of Minted. All opinions are my own :)
If there is anything I start counting down to months early, it's the holidays! I love everything about this season…the cooler weather, the Christmas tree picking out, and LOTS OF sparkle. In my house, you will never find an absence of sparkle, but during the holidays I like to really pile on the glitter + sequins.
One of my favorite things to do in preparation is to check out the new holiday card collections. One of my favorite sites is Minted!
Minted connects you with the best independent artists to bring you endlessly fresh, truly unique art, stationery, and home décor you won't find anywhere else. They are also a global community of independent artists and host ongoing design competitions to source new pieces/designs.
Their collection is fabulous + bright. I don't have too many requirements for my holiday cards…actually I just have one. I want my cards to be foil pressed. I picked out my 7 favorite foil pressed designs below…
(keep in mind, these are what I chose for me as a single girl! there are plenty more options for families here!)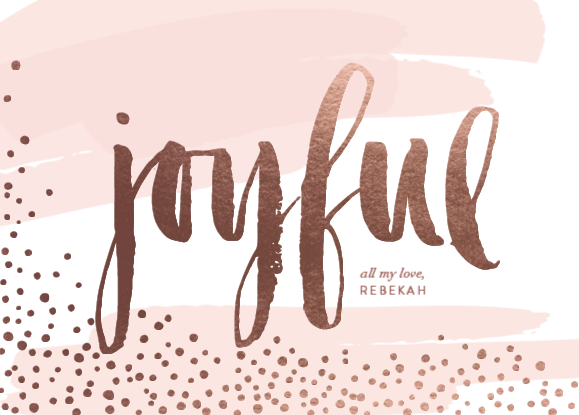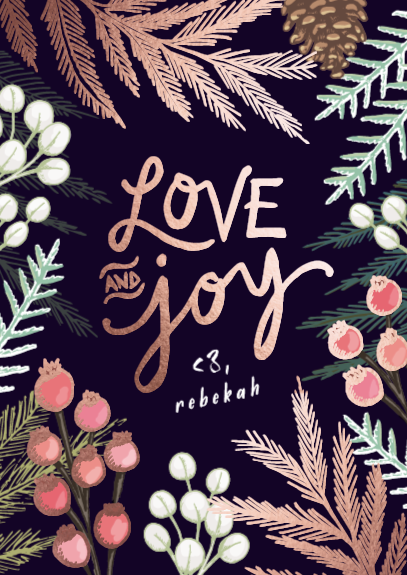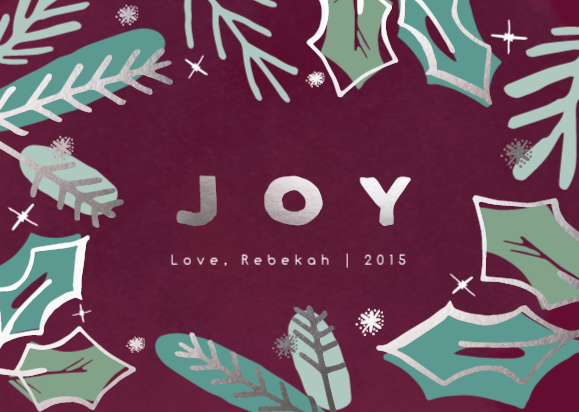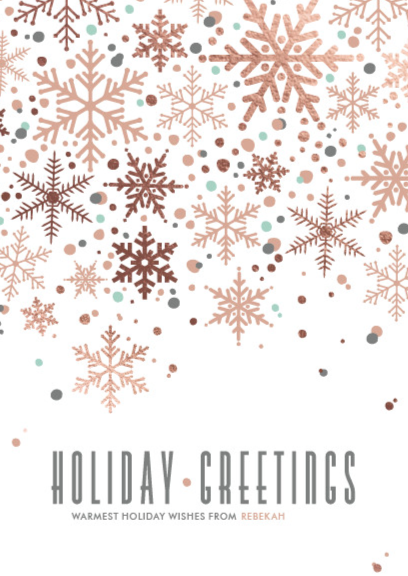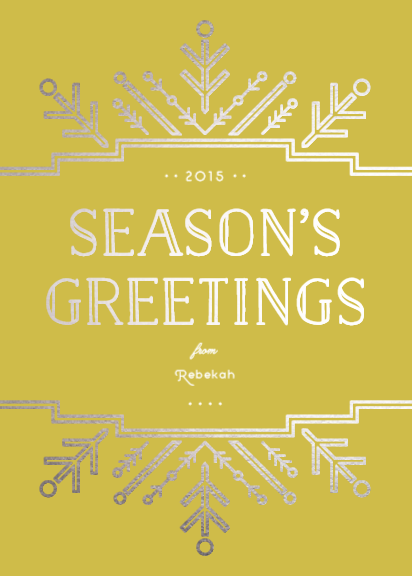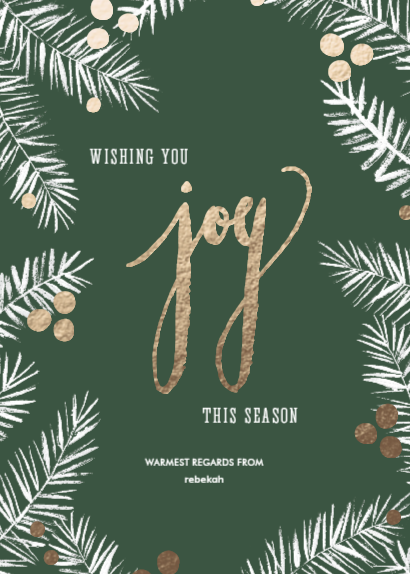 I love all of these designs because they are BOLD and incorporate great color. I really think the foil pressed cards really pop and will put a smile on the face of anyone who opens that envelope!
I just can't keep a secret anymore, I HAVE to share which card I ordered…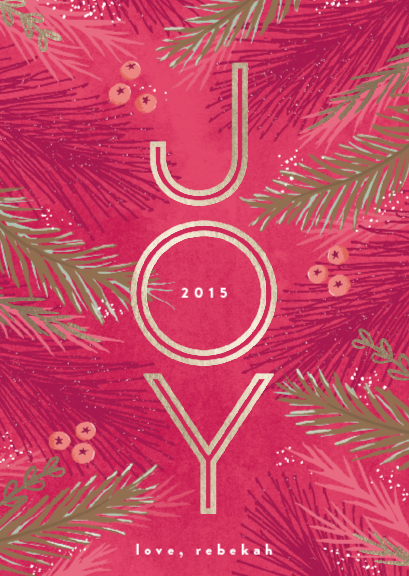 If you know me, you know I love pink. I really like the colors in this card but also I love how clean it is. It has a simple message but it's so beautiful that I know it will look cute on the mantel or refrigerator ;) I will share my finished design when I get them in!
If you are looking for great holiday cards, be sure to check out Minted. Starting today (11-10 through 11-16) ALL foil pressed art + holiday cards are 20% off! Be sure to head on over to the site and get yours ordered so they will be here in time for the holidays!

I can't wait to see which cards you ordered! Let me know below!
XO,
Rebekah
[thefeedproducts style='four']
(A huge thank you to Minted for allowing me to try their holiday cards this season. All opinions are my own.)