Happy Wednesday everyone! I'm finally here with my first Vegas post. Today I wanted to recap the trip overall. We will dive more into detail in future posts. ENJOY!
When I first started blogging, I admit I didn't know what I was doing. I wanted a place to share my life and for it to be an outlet for stress that I was experiencing in pharmacy school. LITTLE did I know that I would meet some of my very best friends through blogging. This past week, I headed to Las Vegas for New Year's with two of my blogging besties: Ricci + Jenn. About 4 months ago, Ricci got the (genius) idea to go see Maroon 5 on New Year's Eve. Let me just say up front…MOST EPIC IDEA EVER. If you know me, you know my love for Adam Levine (along with the rest of America)!
Last Wednesday night, Ricci and I packed up and drove to Dallas to spend the night before catching our flight the next morning. Little did I know this was more sleep than I would get for the next 48 hours ;) We boarded our plane the next morning and headed for Vegas!
Flying in was CRAZY. I had no idea that the airport would be SO close to the Strip. It was right in the middle of all the action. We headed to our hotel and Jenn met us there. We had asked our friends for restaurant/tourist recommendations and so we decided on Gordon Ramsay BurGR for dinner.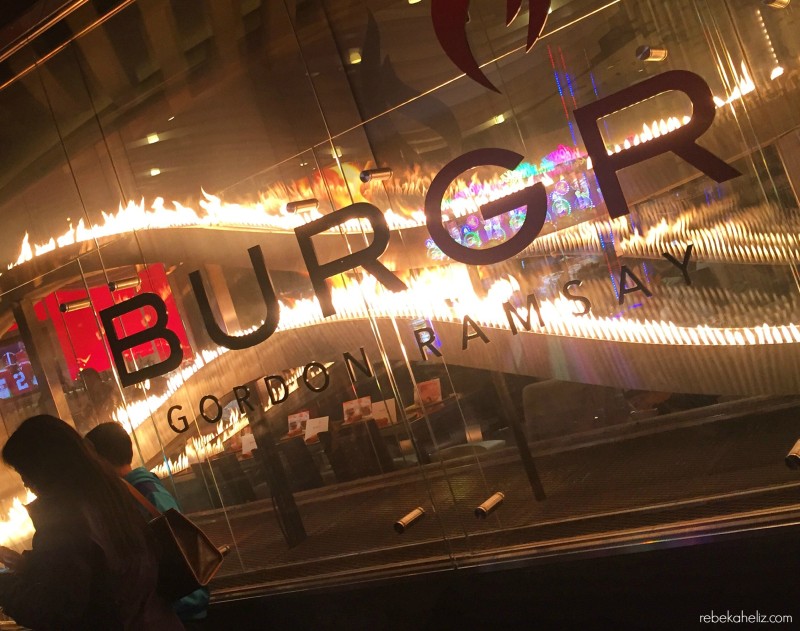 It was delicious. After that, we headed to Mandalay Bay for the Maroon 5 concert. I don't know that you need much of a recap of the concert…it was absolute perfection.

New Year's Eve look:
Pink Blouse, Torrid (exact in red + gray & love this pink top)// Black Leggings, Target // Suede Booties, Sole Society & here // Necklace, Charming Charlie (under $20!) // Hairspray, Big Sexy Hair // Root Booster, Redken // Nail Polish, OPI "Alpine Snow"
We watched the fireworks from our hotel room that night and they were gorgeous. Several hotels put on a fireworks show at midnight! The next morning, we slept in pretty late because we had been out so late the night before. HELLO, we had to catch up with Jenn because we hadn't seen her in like 2 years. (Next time, let's not wait so long okay?!)
We decided to walk down the entire strip to see what all we could see. Let's be honest…I was like a kid in a candy store at the shops inside the Bellagio. (We are talking Chanel + LV…I might have even picked up a little souvenir ;)) OH, by the way, the fountains outside the Bellagio are a must-see for the water show that happens throughout the day!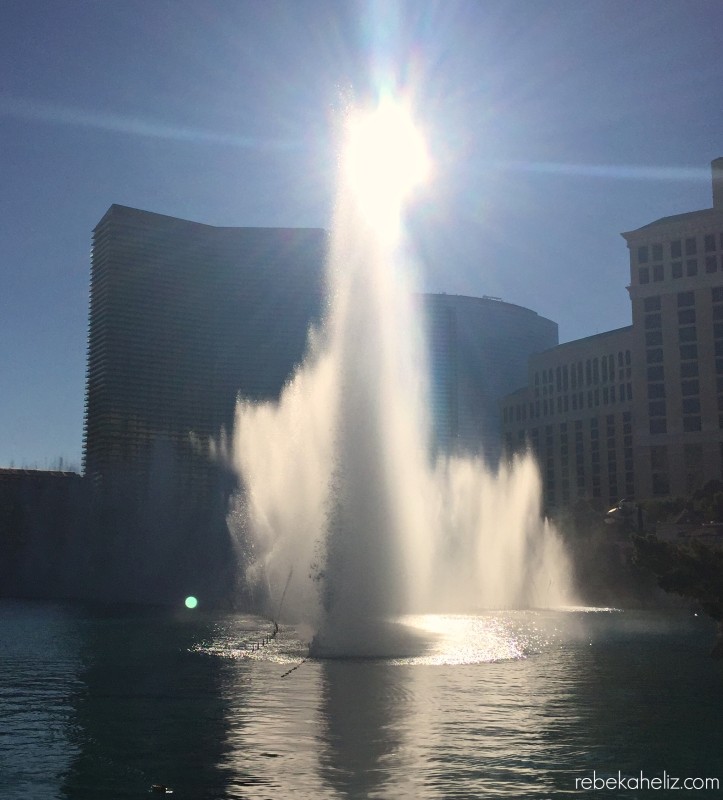 I'm sure several of you have heard of Serendipity in NYC, but there's also one here in Vegas. We decided to hit it up that afternoon for some of the famous frozen hot chocolate. We all got different kinds to try!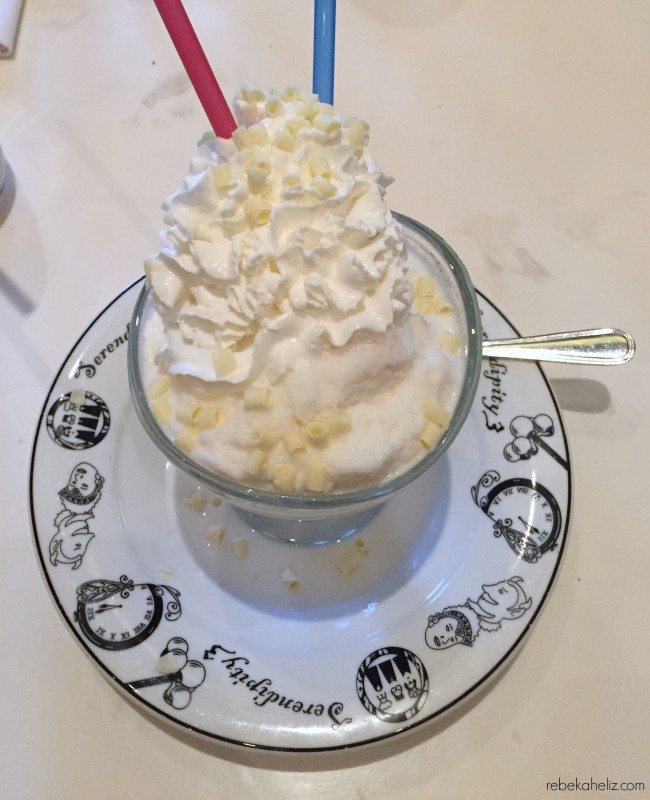 We explored the Strip a lot more and walked through several of the hotels to check out the decor and such. That night, we got tickets to see "O" by Cirque du Soleil at the Bellagio. It was an amazing show. The entire set is over water & they literally fly from so high and dive into the water…MUST-SEE!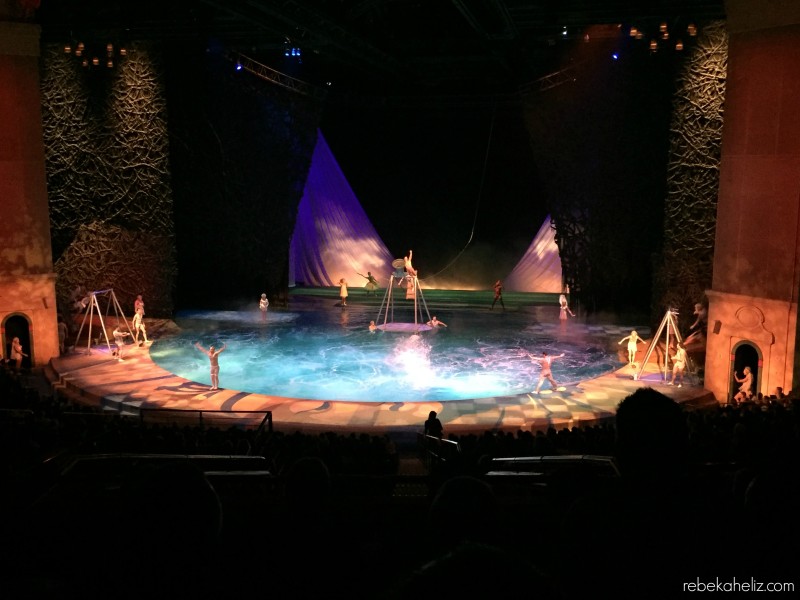 We ended up getting back to our hotel at around 1am and had to leave for the airport at 3am. It was a whirlwind trip but I wouldn't change a thing. It was SO great to catch up with my friends and head to Las Vegas, because I had never been there before.
Be sure to check back for more details about my trip that include what you have to see and do!
XO,
Rebekah