Happy Tuesday y'all! I just got back from Dallas this last weekend & I wanted to recap the trip for you. My BFF, Ricci, and I decided we needed to get out of town. You know, one of those times when you just need to get away from it all? Yeah…that.
I had texted her probably like a month ago and said, "I need this chair at IKEA!" She quickly replied, "Okay, let's plan a Dallas trip." If you live anywhere in Arkansas, you will quickly learn that there is ZERO good shopping here. The closest is definitely Dallas, and it doesn't hurt that it happens to be my favorite city in the whole world. (if you've been reading here, you know that!)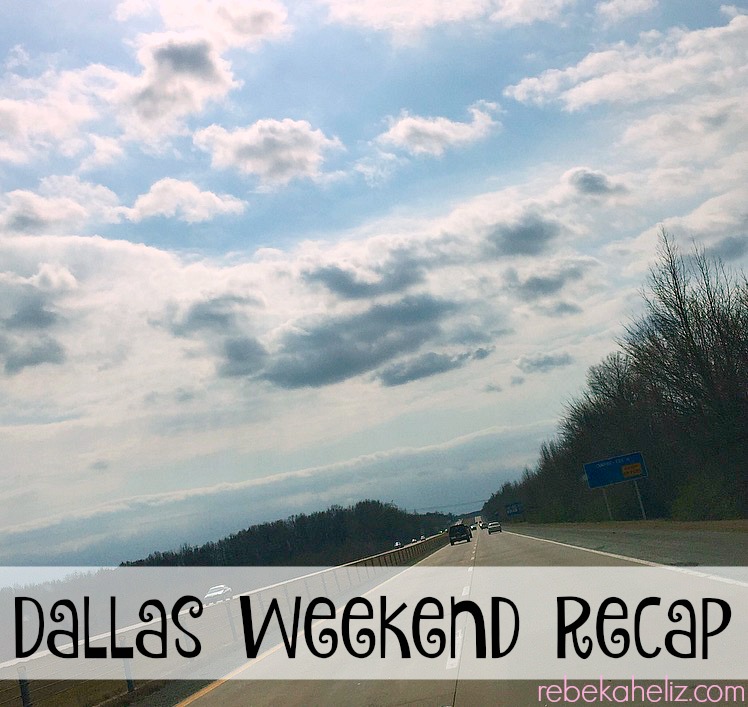 *I severely failed in the picture taking area this trip…just try to follow along ;)*
We discussed where we would stay for a while based on what we wanted to do in Dallas. Since IKEA was the whole reason for this trip, we decided to stay at the Westin Stonebriar in Frisco. OKAY, best decision ever. I have stayed here a few times before, and it never disappoints! Our room was HUGE and super comfortable. It was also amazing to have a sliding door that we could open each morning & let the fresh air in! I highly recommend this hotel!!!
When we first arrived around 9pm on Friday night, we of course hit up the Cheesecake Factory at Stonebriar Centre. We are total basic white girls and we are not ashamed of it at all! I got the cherry cheesecake which is completely different than my usual turtle. I liked it because it wasn't as rich as the turtle. The cherry made it pretty tart!
After an amazing night's sleep, we got up the next morning & headed for the Dry Bar at Northpark. First of all, I love blowouts. If you've never had a blowout at the Dry Bar, go ahead and put it at the top of your list right now.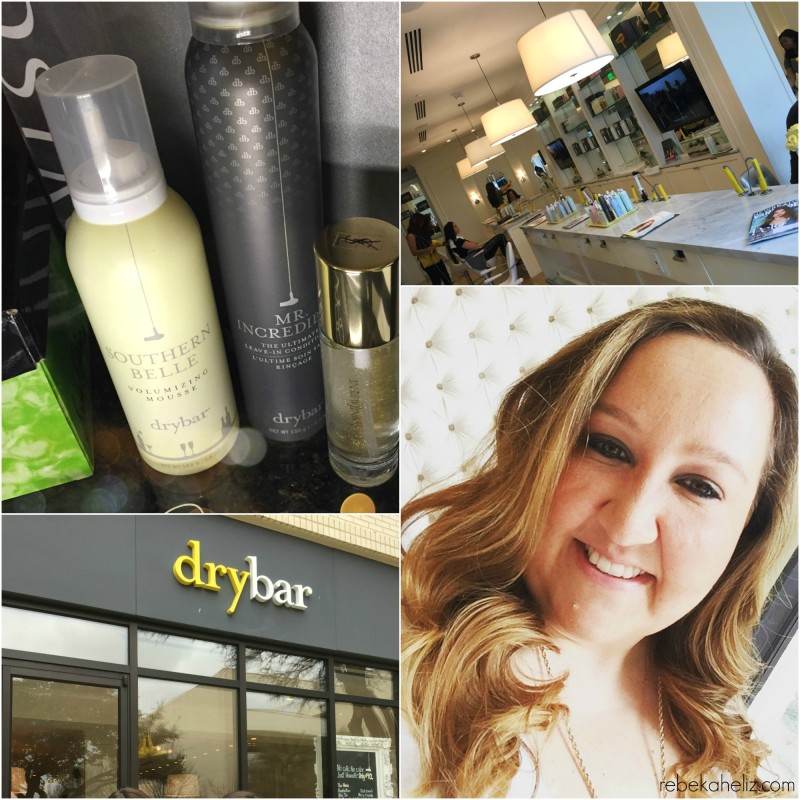 When you go to the Dry Bar, you can choose from a menu of various hairstyles. I chose the "Cosmopolitan" per the usual. I seriously always feel sorry for my stylist, because I have SO much hair and it's super tangly. She was a trooper though & I loved the result! I also picked up two products that I hadn't tried: "Southern Belle" volumizing mousse & the NEW "Mr. Incredible" leave-in conditioner. I haven't used the mousse yet, but I will tomorrow, because it will be raining! The leave-in conditioner totally helped me be able to brush out my tangles better…just be sure to only spray on the ends and not on the roots! No one likes greasy hair ;)
After that, we headed out into the mall to get our shop on. Let's all be honest…that was the entire purpose of this trip in the first place. Because Dillard's has a monopoly on Arkansas, we have no access to Nordstrom except online. I'm totally not complaining, but there's something about an actual store that gets my little shopping heart all excited.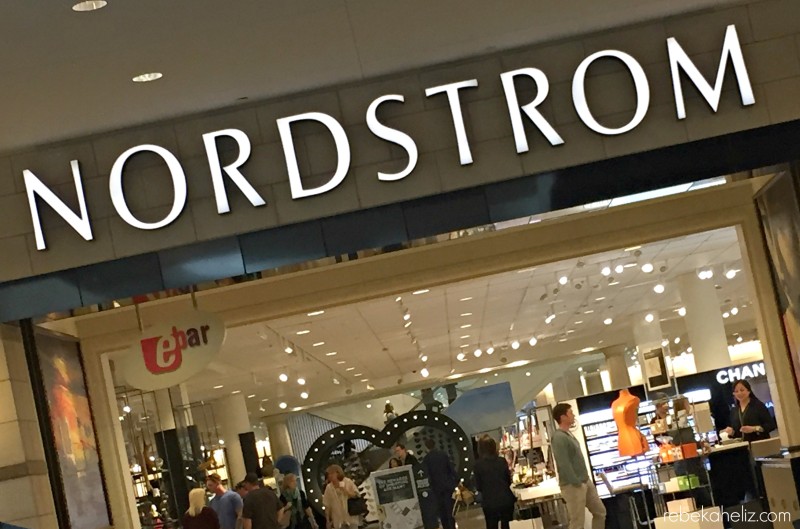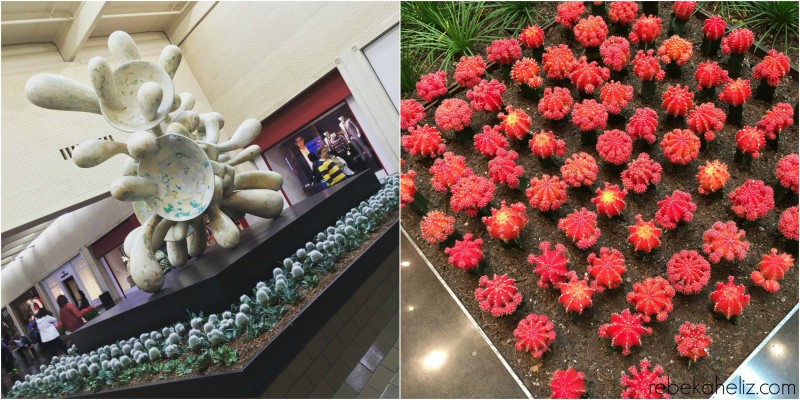 We did some major damage at the MAC counter. We had the most fabulous makeup artist, Aubrey, who taught us some fab contouring tips. I'm going to recap all of my beauty products I got later in the week, so stay tuned.
After shopping, we might have possibly gone back to the hotel to take a nap…OOPS. We are pretty much old at this point, so we needed our beauty sleep. Saturday night, we decided to head to Studio Movie Grill & see the new movie How To Be Single. Ricci had already seen it, but I think she felt it was her duty to go with me because I really wanted to see it! STOP EVERYTHING…this was the best movie I have seen in a while. Rebel Wilson is hilarious and I loved that it had several different story lines. I'm totally buying this when it comes out.
Super casual outfit details: Red tank, Torrid // Necklace, Kendra Scott // Wristlet, Henri Bendel // Leopard Flats, old (similar)
*Insert rant here* I get a little bit tired of people thinking that because I am single must mean that I'm unhappy. This could not be further from the truth. I have been in college for YEARS now, and I have no desire to be in a relationship at this point. But guess what? That doesn't mean I am lonely or sad at all. I have the BEST friends in the entire world. I also have more than enough work to keep me occupied as I am about to graduate pharmacy school. Moral of this story? I am HAPPY with my life just like it is :) *END RANT*
After the movies we headed back to the hotel and got a good night's sleep. Sunday, we headed to IKEA! Finally, right? I had been wanting the Tobias chair, so I picked it up plus a couple of other items. When I finally get around to putting it together, I will show you on Instagram! We grabbed some Mi Cocina (my fave) on the way out of town.
Now that I look at this post, I want to apologize for the lack of pictures! BUT HELLO, we were having way too much fun. Oh by the way, I've succumb to the peer pressure & I'm now on snapchat (rebekaheliz) SO ADD ME! Also be sure to check out Ricci's trip recap HERE, because I'm sure I missed something.
SERIOUSLY, had an amazing weekend shopping and getting away from all of the drama in Arkansas! What are your favorite places to go on road trips with your BFF?