Hey y'all! If you're a beauty product lover like me, you will want to check out this post to find out more about Birchbox. Since I joined right at the end of January, I'm going to review my January & February boxes today!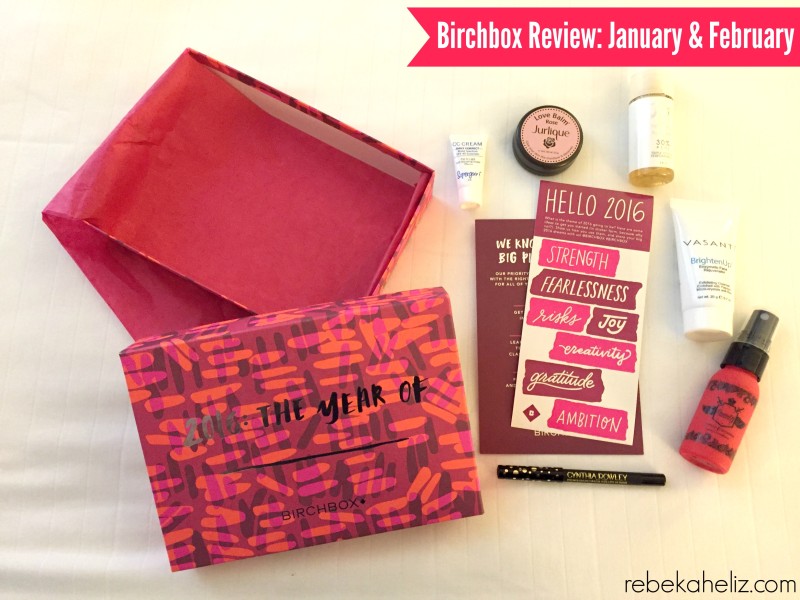 Birchbox is a subscription box that allows you to test out amazing samples at the low price of $10 per month. Who doesn't love getting mail?! And who doesn't love getting beauty products in the mail? Beauty products are expensive, but Birchbox allows you to try samples without breaking the bank!
I wanted to share my January box with you: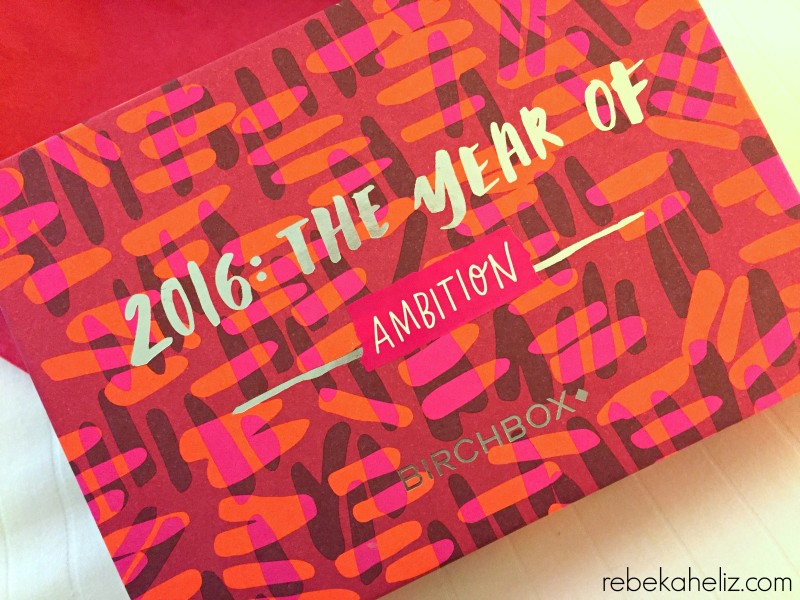 I loved the pattern on this box, but what I loved even more was that I got to pick out a word to define 2016. I chose "ambition." This is the year that I start my real life job as a pharmacist, and I could not be more excited. This is the year that all of my hard work and dedication to this profession will pay off! I can't wait to help others better their lives.
Here are the products in my box for January: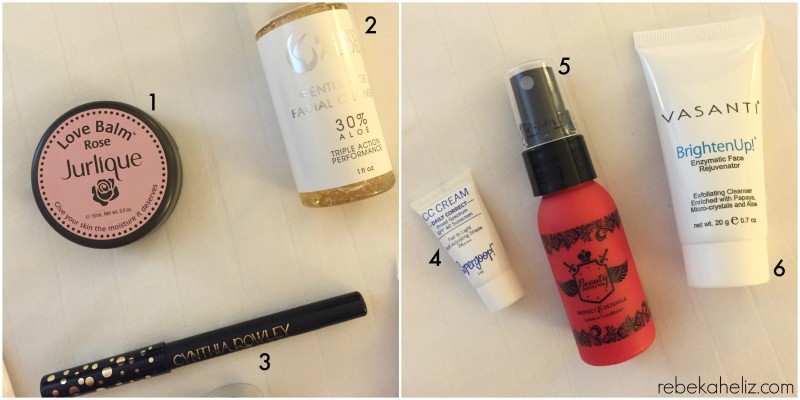 1: This Jurlique rose balm I actually received for free for joining! My friend Ricci has a rose balm that she uses, so I'm excited to try this one!
2: Key West Aloe gentle facial cleanser. I'm excited about this product, because it contains 30% aloe. Aloe is a major key to pH balance on the face!
3: Cynthia Rowley eyeliner. This is a deep black eyeliner that I love and have used before. Perfect size to throw in my bag and take on the go.
4: Supergoop CC cream. As I get older, I'm getting even more serious about protecting my skin. I'm glad this protects against UVA/B & infrared-A rays!
5: Beauty Protector detangler. I've also used this detangler before and I'm obsessed with it. It's not heavy and also protects against heat damage. AND it's safe on color-treated hair.
6: Vasanti enzymatic face rejuvenator. I've never heard of this product, but it's highly rated among Birchbox customers. I will try this microdermabrasion product when I need to remove dead skin off of my face…thanks winter.
NEXT UP, my February box!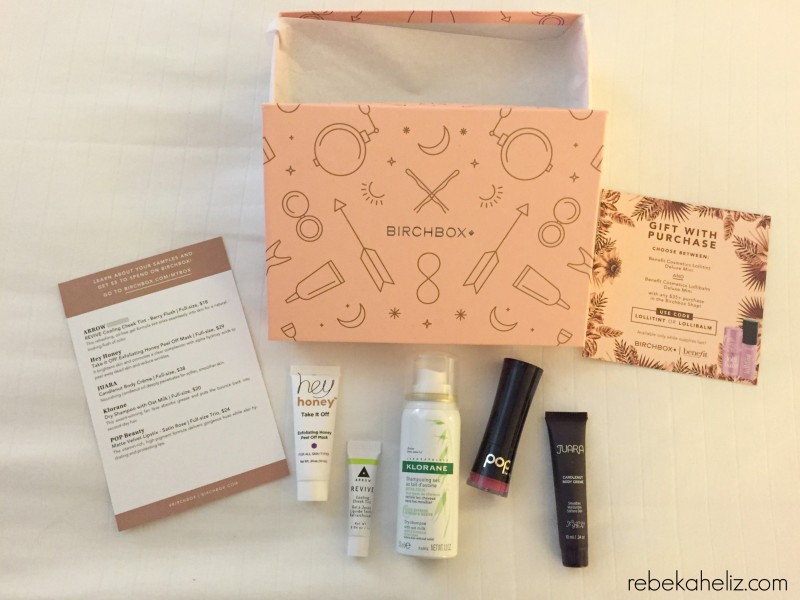 Here are the products I received for February: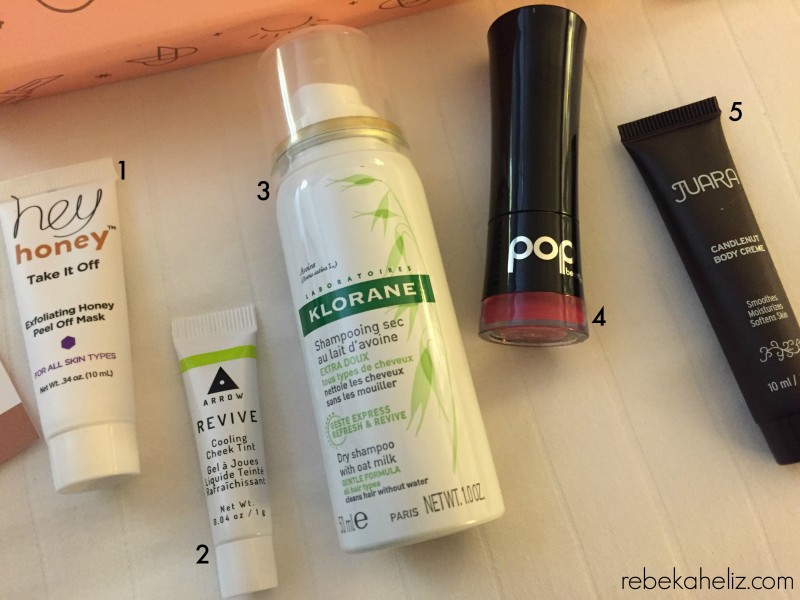 1: Hey Honey peel off mask. SO excited about having a mask in my box. Peel away masks are my jam, because I don't have to wash them off ;)
2: ARROW Revive cooling cheek tint. I'm excited to test out this product, because it's oil-free and claims to give a natural glow. I'm all about that natural look for every day!
3: Klorane dry shampoo. OKAY you know I'm obsessed with dry shampoo. I am already loving this new one I got to try. It smells fresh & clean!
4: POP beauty matte lipstick in "satin rose." Already obsessed with this matte lipstick! GOAL: matte lipstick that looks matte, but does not dry your lips out. This lipstick totally takes the cake on this one, and I'm wearing it right now!
5: Juara candlenut body cream. YUM this smells amazing. I feel like I'm on a beach somewhere. It also is very moisturizing & a little bit goes a long way!
I'm beyond pleased with both my January and February boxes from Birchbox. I really recommend trying this service as you can cancel at any time! It also makes a great gift for your BFF! You can choose a 3, 6, or 12 month subscription. If you would like to try Birchbox, you can sign up HERE!
Do you subscribe to Birchbox? I would love to see your past boxes! Comment below :)
XO,
Rebekah