Thanks for stopping by the blog today! I was contacted by Uncommon Goods and asked to check out their website. I was super excited for this opportunity, because I'm graduating in 2 months and moving. It almost feels as if I'm starting over and I have a pretty good idea of the direction I want to go with home decor.
Why Uncommon Goods? I was attracted to this company for one reason: their story. As I have gotten older and traveled around to different parts of the world, I have seen that the environment and people often get taken for granted. I was so pleasantly happy to see a company that seeks to carry products that aren't harmful to the environment or people.
Uncommon Goods is independently-owned, which was also a big plus to me. Entrepreneurship has always been quite appealing to me. For each purchase from their website, $1 will be donated to one of their not-for-profit partner organizations. I was drawn to the "Women for Women International" organization. This provides war survivors and refugee women with the tools needed to establish a life of self-sufficiency. War has affected so many countries, and I believe this is a worthwhile cause.
I have found several pieces I liked on the Uncommon Goods website. I am obsessed with white + gold as of late. I want my bedroom to feature all white bedding and be very clean-lined. I love having decorative accents that add to the style of a room. Find adorable accents here! (I LOVE these agate coasters!)
I also am a big fan of wall art that makes a statement. Wall art prints can be found here.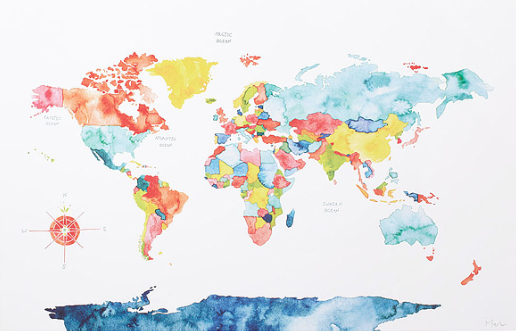 I found this world map print that I love! (We all know I want to travel the world!)
Since I do want all white bedding, some fun accent pillows would help my bedding look "finished." Check out this page for pillows/throws to complete this look! Lastly, I was telling my grandparents the other day that I was looking to get some new furniture for my new place. I am thankful that I have been passed down several pieces that have been in the family, but I want to make my home feel like mine. Uncommon Goods has adorable furniture pieces here!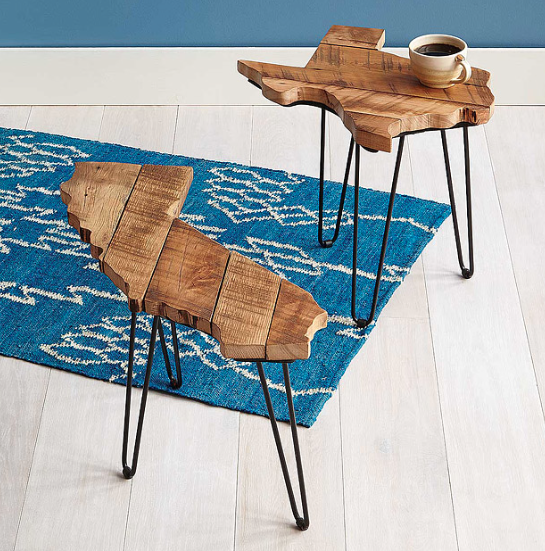 How adorable are these state side tables? You can pick your state here!
I am thankful for this blog for many reasons. I feel like I have been going through a learning process in my own life lately, and I am blessed to be contacted by Uncommon Goods. I am thankful that I have been introduced to this website, and I am thankful for amazing causes such as this one.
*Thanks to Uncommon Goods for sponsoring this post! All opinions are my own.*
XO,
Rebekah