Hey y'all! I hope everyone had a good weekend. If you follow me on Instagram, you know that I attended Megaphone Summit last weekend! Megaphone Summit is an amazing conference that brings together influencers & brands from around the region. This year's summit was hosted by the Chancellor Hotel in Fayetteville, Arkansas.

I thought I would share some of the amazing experiences I had at the summit from photos to classes. I met up with Ricci on Friday night in downtown Fayetteville to get Megaphone Summit started. We even got to decorate our own name tags!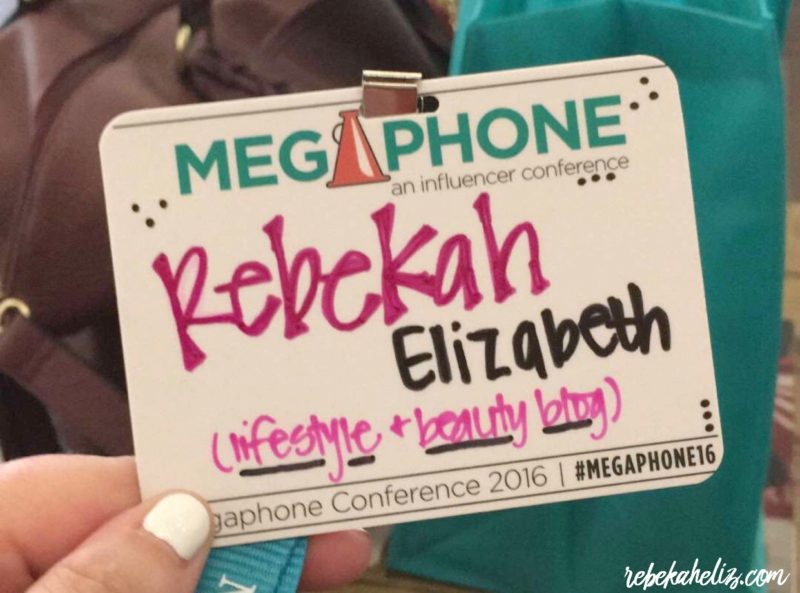 Friday night was super fun getting to catch up with some friends I've made through blogging. We got started with an awesome keynote from Sister Schubert. YES, she's the founder of the roll company. She was incredibly inspiring as a businessperson but also as a "girl boss". She has such a heartwarming story of starting her brand from the ground up, from humble beginnings. It was great to get such inspiration for starting the conference on Friday night. We then headed to the Town Center Plaza for some dinner. I absolutely LOVE this mural in the plaza: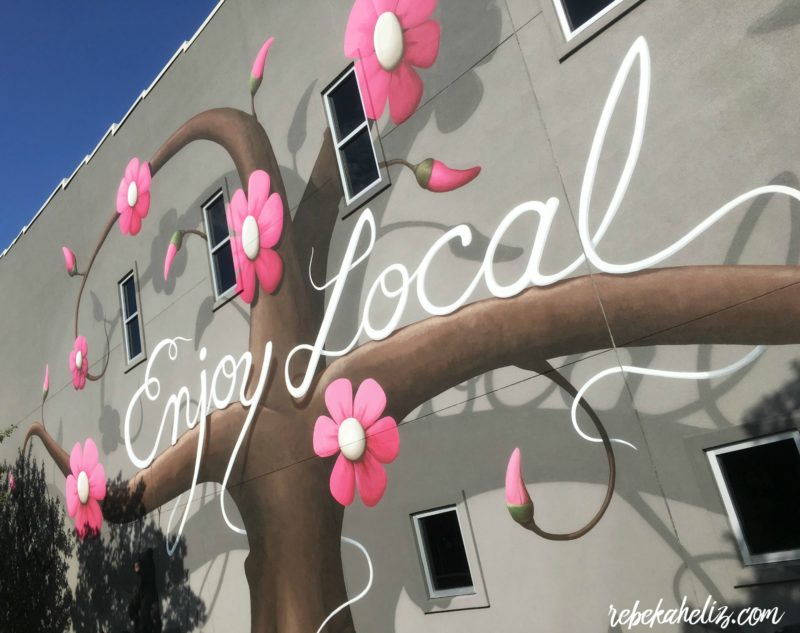 We headed to bed pretty early, because we had to get up at 5:45 on Saturday morning! Stephanie, the founder of The Women Bloggers, started our morning off each day. She is a total inspiration to me! She had a vision and ran with it. She is the reason so many of us continue to blog. Speaking of women who inspire me, Peg Fitzpatrick, had the morning's first keynote. She was EVERYTHING. She loves pink, she loves the DryBar…this is a friendship that's meant to be!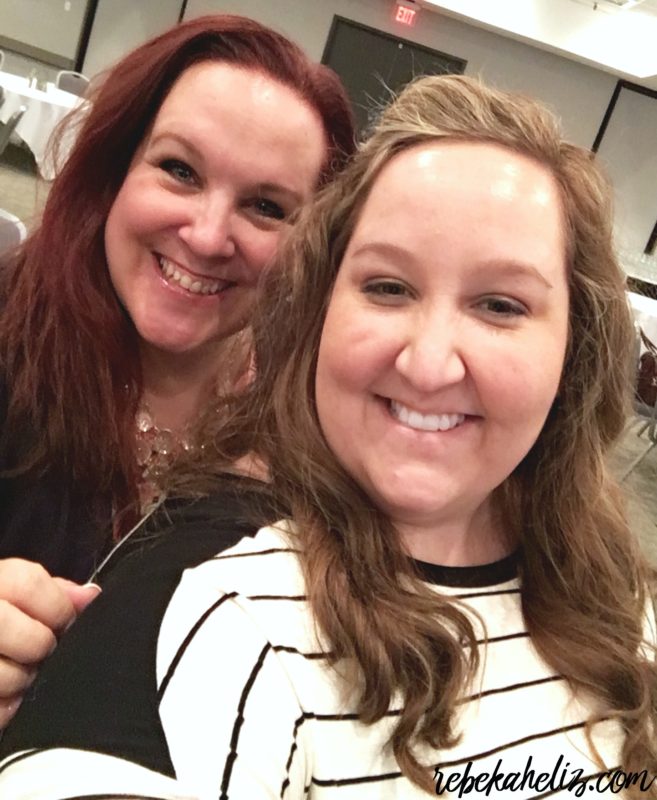 We began our breakout classes. There was 9 sessions this year and we got to choose from 3 choices each time. I could seriously write for DAYS on each of the sessions, but take my word for it…I learned SO much. What's so great is that I was able to get a vast array of information on so many different blog subjects: law/ethics/FTC, content creation, and SEO. It was super helpful to get some inspiration to get back into blogging. (yes, my life has been CRAZY lately)
Oh, and by the way…we had a BLOWOUT room provided by Remington. The new Thermaluxe products were used on our hair & I'm totally obsessed. Thanks so much for my awesome blowout with plenty of volume. #RemReady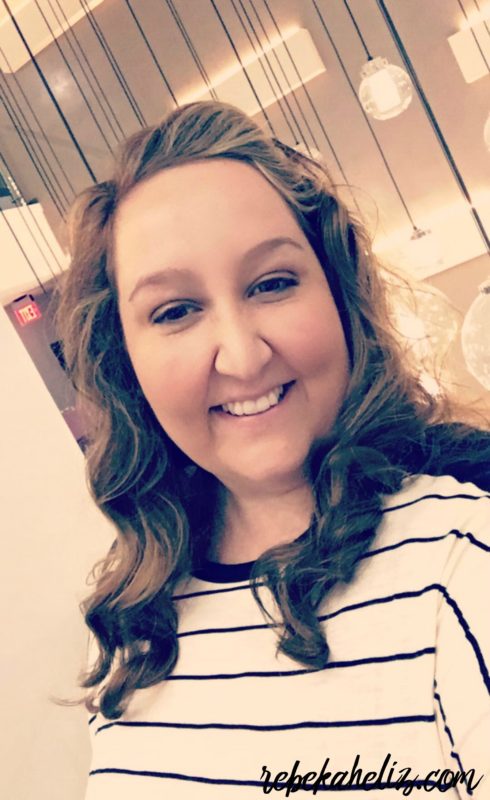 We wrapped up the conference around noon on Sunday, and I was totally not ready to go home. A huge shoutout to Fayetteville for hosting us, we had a blast! We can't wait to be back next year.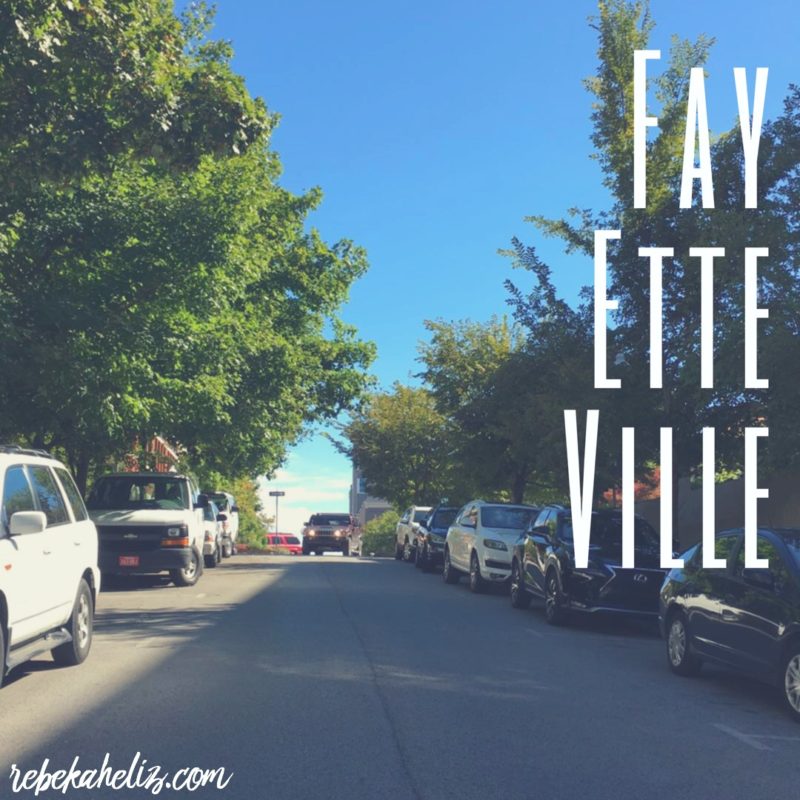 If you have any questions about blog conferences, be sure to email me! Also, if you are in Arkansas and interested in blogging, be sure to email me so we can get you involved in Arkansas Women Bloggers. I thought I would share a few takeaways from the conference below.
THREE things I learned at #Megaphone16:
This is a marathon, not a sprint. It's SO easy to get caught up in what "everyone else is doing". What I mean is that sometimes I want to compare my blogging journey to others. I may not have the millions of followers as someone who started blogging a couple of years ago. But guess what? It doesn't matter.
Make a goal and chase it. I realized really quickly at the conference that I had to take a step back and ask myself why I started this blog in the first place. I want this to be a place where I compile my life. I have narrowed it down to these topics: beauty/fashion & travel. This is where I want to take the blog. I want to share my everyday life while throwing in beauty/fashion tips and trip recaps I have taken. I have huge dreams for my life, so let's do this!
Consistence is key. This has hands down been the biggest downfall of my blog. Life happens. In the past 4 years, I have lost my mom to cancer, seen my dad move to China, seen my dad suffer a stroke, graduated pharmacy school, and seen my grandma be diagnosed with Lewy Body Dementia. I am NOT sharing all of that to make excuses or anything. I share that to help us realize that life happens. This blog is a place where I can let loose and have some fun.
To see the full schedule so you can plan on joining us next year, click here! (Megaphone Summit will again be held in Fayetteville, Arkansas)
THREE things not to forget for blog conferences:
Business Cards: I got my business cards printed online through MOO. I have gotten business cards before from them, and I'm in love. They always come out looking super professional & clean. Mine also came with a handy carry case so they don't get lost down in my bag.
Comfy shoes: This is a MUST. I know that we all want to look super cute at conferences though, so I packed these flats that are cute AND comfy. And you know me, leopard goes with everything and it's my favorite neutral.
Large Tote: What would I do without Target? I honestly have no idea. I picked up this burgundy tote specifically for the conference. It's technically called a "weekender", so it's big enough to fit my Nikon, laptop, notebook, pens, chargers/batteries, planner, etc. It's also under $50, so it's a steal. I'm totally obsessed with burgundy for fall anyways.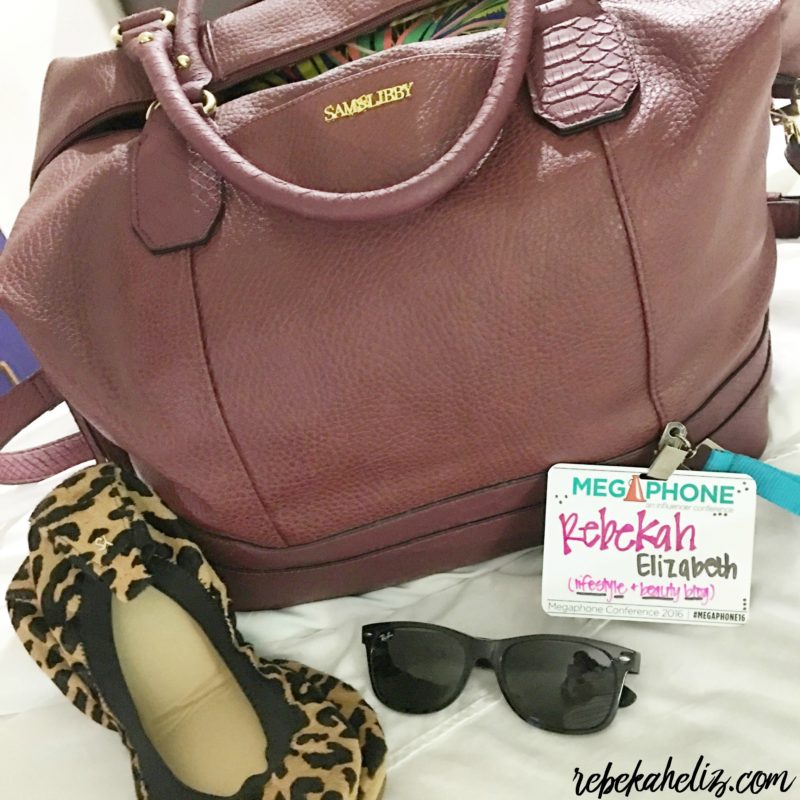 Shop my flats & tote:
Thank you so much for reading my Megaphone Summit 2016 recap. Please email me with any questions! SO thankful to be a part of Arkansas Women Bloggers who empower me to reach my goals & chase my dreams.
XO,
Rebekah