Hey y'all! With cooler temperatures around the corner, I knew I wanted to find a weekly hair routine that I would be able to follow this fall & winter. I work well with a routine in my life. I like to have a plan for the next day before I go to bed. I like to plan out my month ahead of time and update the calendars on my computer every single day. I also have learned that it's very important to protect your skin and hair from the harsh temperatures BEFORE it gets cold. Take it from me, it's way easier to keep moisture in your skin and hair than to get moisture back once you've lost it. ALL that being said, here's my current weekly hair routine:
Once weekly: Neutrogena Shampoo + Living Proof hair protector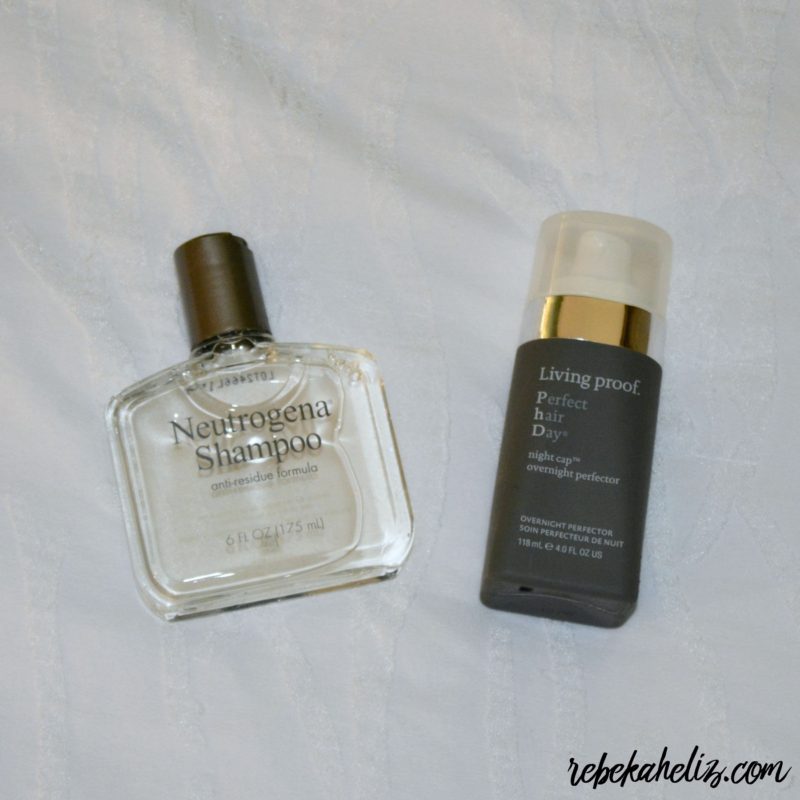 NOTHING is better than a product that does exactly what it claims to do. This Neutrogena shampoo is the perfect example. On the box it comes in, it says "use this shampoo once a week to help your favorite shampoo work better". This is true. I use this shampoo once weekly to get rid of all the buildup in my hair and on my scalp. We are talking dry shampoo, hair spray, you know what I mean ;) What I really like about it is that it's not drying. It washes out cleanly and is under $5. Since I only use it once weekly, the bottle lasts for a while!
After I brush my hair out, I apply the Living Proof Night Cap Protector. I don't apply it on my scalp though, because I don't want it to get oily. It says that you can wash out in the morning, but I leave it in my hair. It keeps my ends hydrated and helps with preventing split ends. Another thing that may not work for everyone but works for me is that I do not dry my hair with a hair dryer. I let my hair air dry and usually go to bed with it wet. I have found that this helps my hair grow and it keeps my hair super healthy. I have to plan pretty well though, because sometimes it means a late night shower when I'm on a trip to prepare for being able to fix it the next morning.
Twice weekly: Redken mask + Matrix shampoo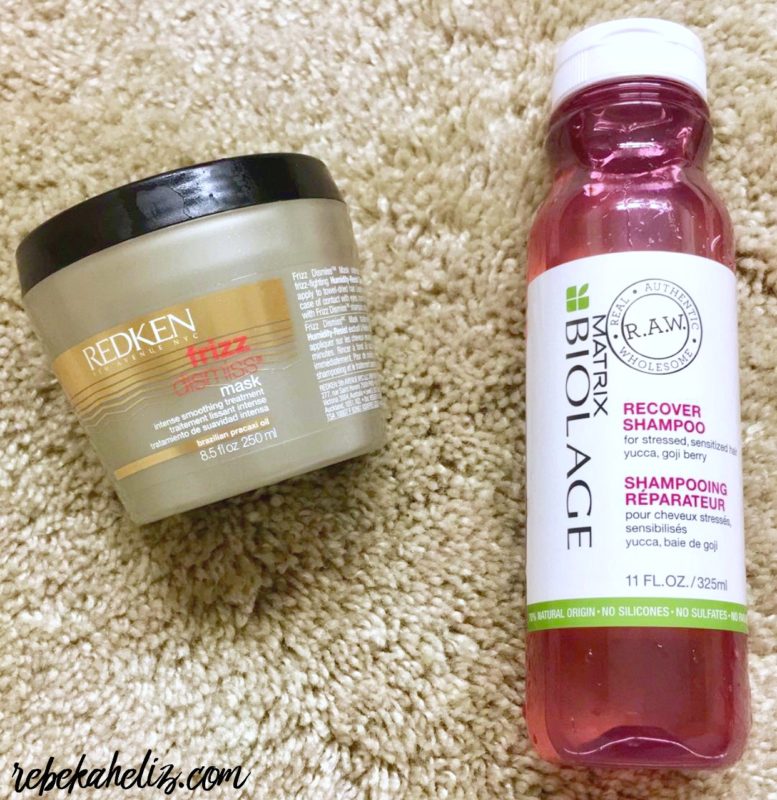 This is the "reverse process" that I've been talking about on my social media. Since I found this combo, it's completely changed my hair and how I feel about washing it. It used to be me dreading washing my hair, because then I would have to brush out all the tangles. I'm finding that this routine is helping my hair be way more manageable.
I apply this Redken mask to my hair and let sit for 15 minutes or so. Since I love to take baths, I just apply it right when I get in to damp hair and let it sit. I then rinse it out and wash my hair with this Matrix RAW shampoo. After rinsing, I brush out my hair and let it air dry overnight. With this combo, I can brush my hair out in 5 minutes, when it used to take 15-20.
Hairbrush I use: Wet Brush
This brush saved my life. I tend to get huge knots in my back of my hair around my neck. Thankfully, this brush helps me be able to brush through my hair easily. There are several versions of the wet brush. I've tried the original and the shine version. The original works the best in my opinion. Shop the products here:
Keep in mind, I have very wavy hair. My hair is about halfway down my back and is thick. This is the routine that works the best for me. My goals were shiny, voluminous hair that was easy to manage without getting tangly or frizzy. I'm happy to answer any questions you have! Comment below and I will get back to you ;)
Also, I wanted to let you know that since I work better on a strict schedule, I want to (try) to adhere to this schedule here on the blog for now:
Tuesdays: hair/beauty posts
Thursdays: travel posts
Eventually I would like to post more than twice per week, but I think this is a good start to get back into blogging more. Also, there may be other posts throughout the week just depending on what I have going on. Thanks for reading always. I'm so thankful for you!
XO,
Rebekah