Who's ready for the weekend? We are almost there y'all! Since I live in Northwest Arkansas, I'm in pretty good vicinity to several cities/towns I like to visit. Whether it be Tulsa or Fort Smith or Springfield, I can usually find somewhere fun to go on the weekends. For today's Travel With Me Thursday, I thought I would share a review of Hotel Vandivort in Springfield, Missouri.
(this post is in no way sponsored, I just fell in love with this hotel)
Hotel Vandivort is a boutique hotel located conveniently in downtown Springfield. I have this thing for downtown areas of cities. I think my dream would be to live in a loft above a fun store or restaurant. Anyways, I have stayed at the Hotel Vandivort twice now. Today I will show you what my experience in an "Explorer Suite" looked like.
There are two things I really look for when I'm going for a relaxing weekend. The first of these is a comfy bed! This bed was no exception. I actually wish I could sleep in it tonight. The covers were so soft and cuddly. There were plenty of pillows and the mattress had just the right amount of softness.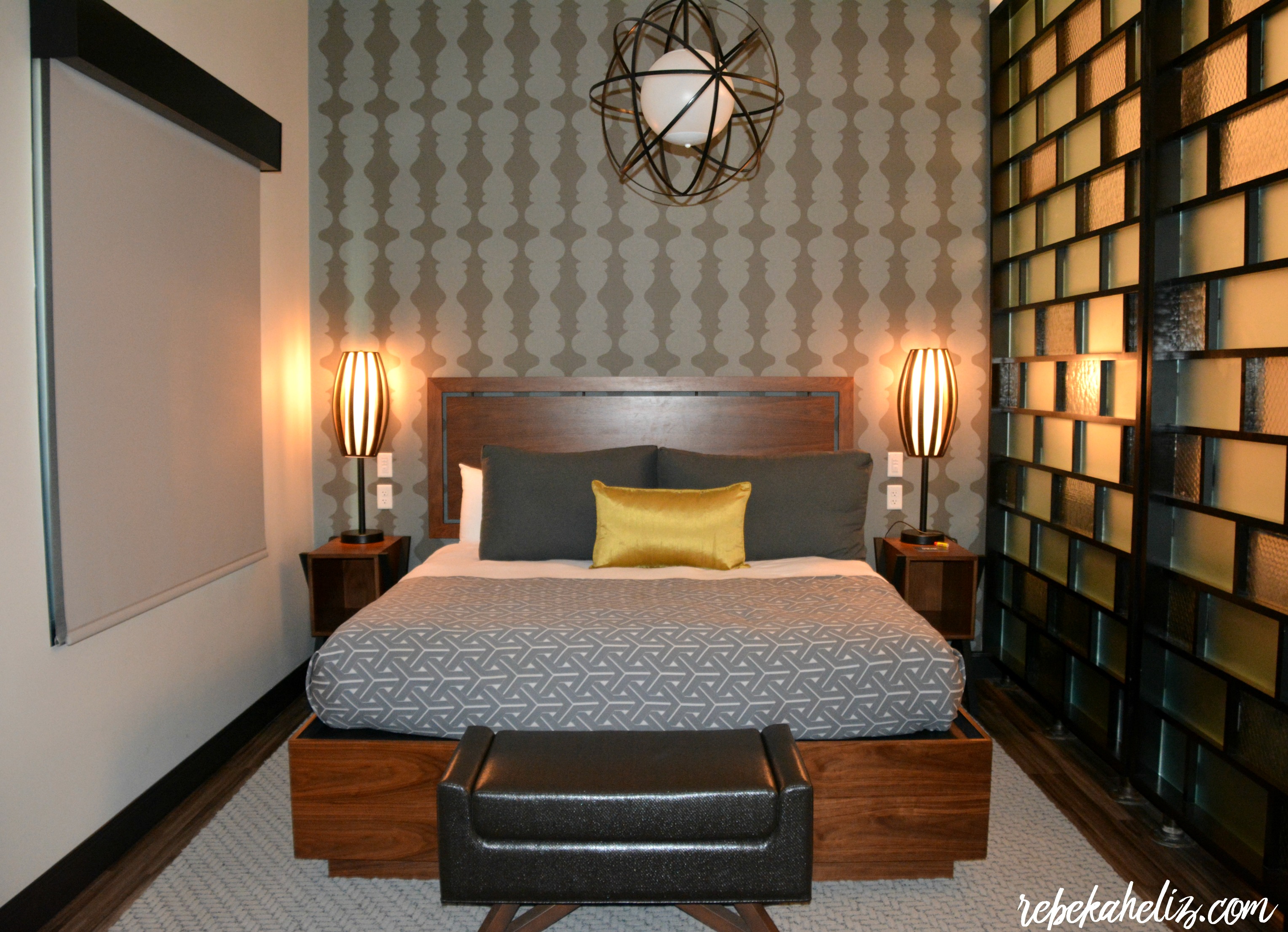 I love, love, love the accent wall. I totally wish I could recreate it in my house!
The second of my requirements is a soaking tub. If you know me, you know I live for a good bath. I take a bath almost every single night usually with my favorite bath bomb from LUSH. 2/5 "Explorer Suites" have a large bathtub. I requested this at the front desk, and they were great at accommodating my request.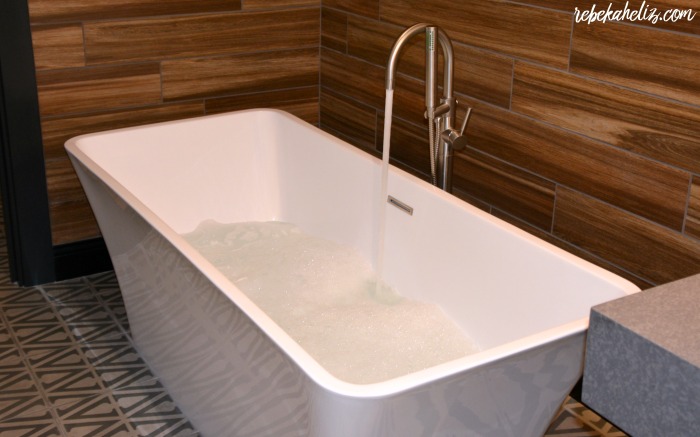 The bathroom was also well-appointed with Hotel Vandivort toiletries that smelled amazing. I'm pretty sure they smell like Christian Grey would smell ;)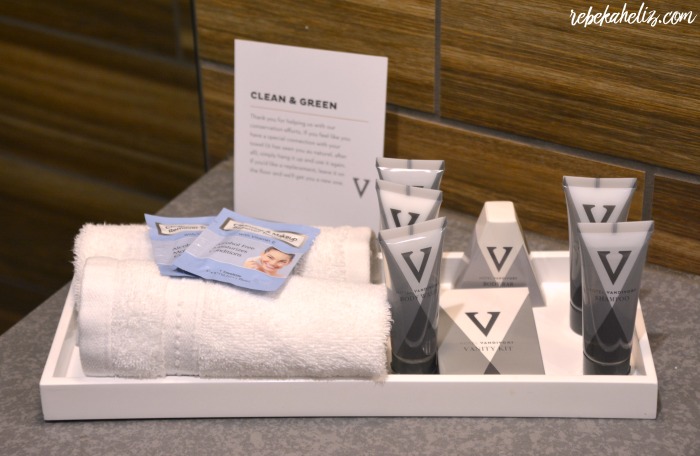 This room also included a sitting area with a second TV and a wet bar. They had all kinds of yummy snacks and drinks in the room. I made tea several times and had a microwave to warm up some soup that I had brought in.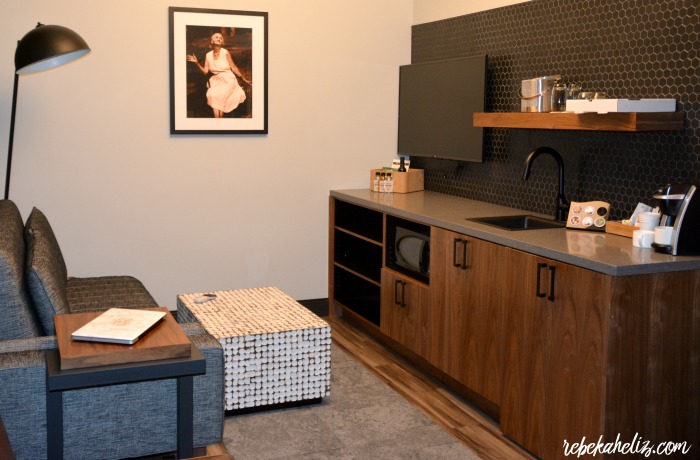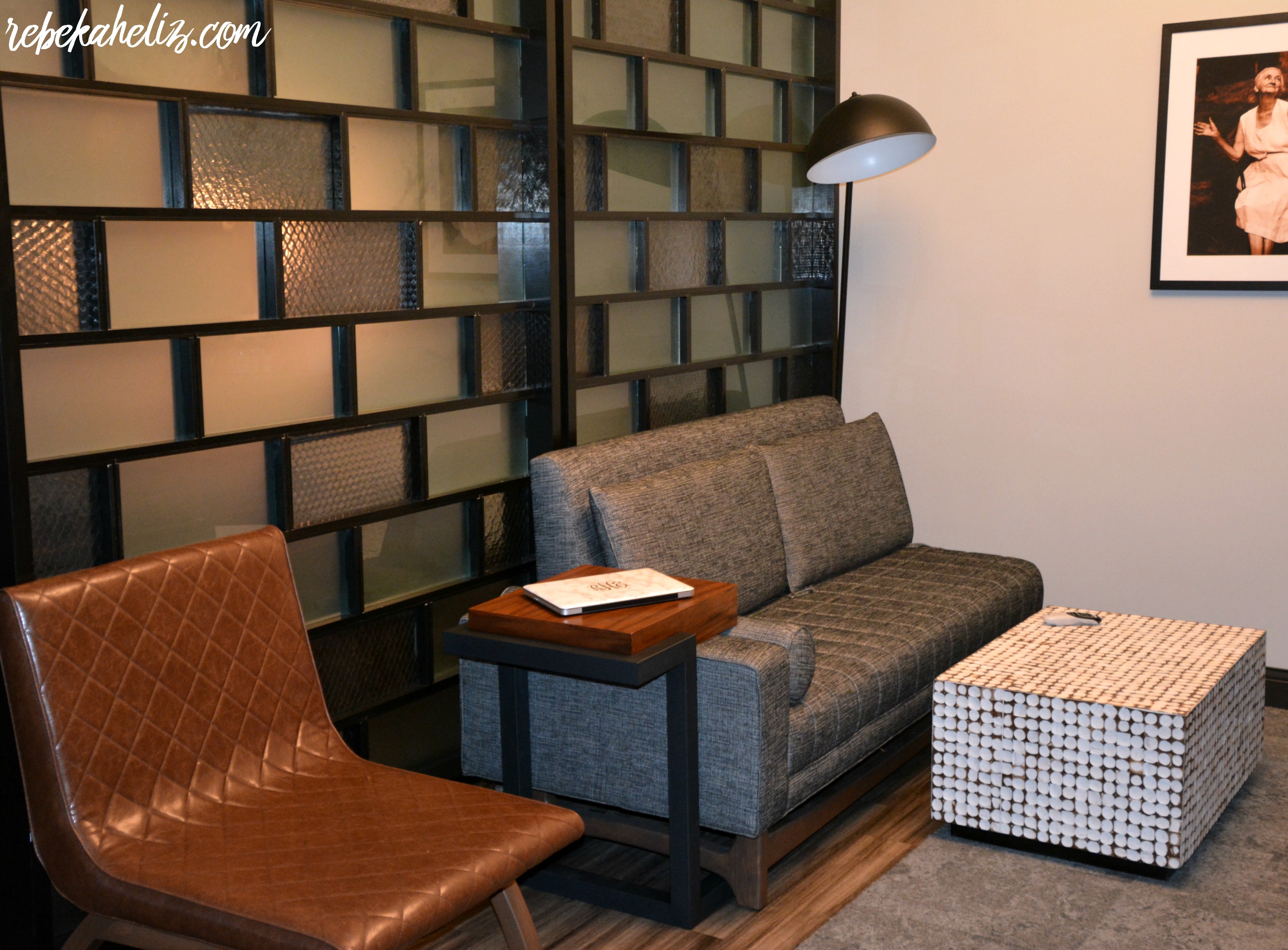 There was also plenty of room to get work done. You could either sit on the comfy sofa or use the desk that was located near the closet in the bedroom part of the room.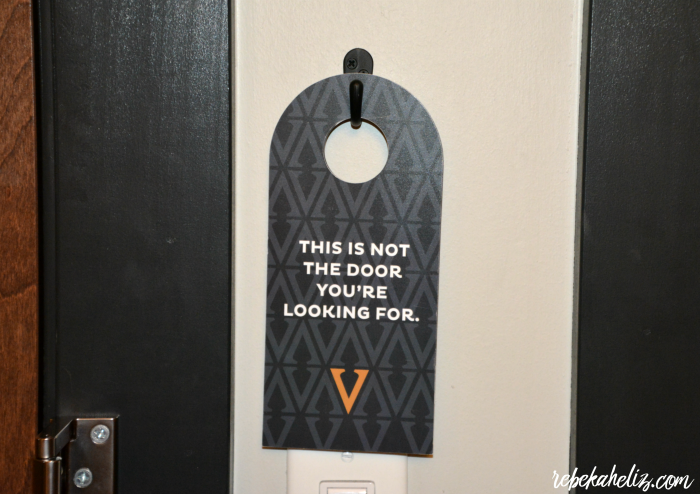 I took a picture of this door hanger, because I love the humor! If you want to check out the floor plan of the "Explorer Suite", visit this page.
Features I enjoyed in my "Explorer Suite":
-large soaking tub
-plenty of room to spread out & get work done
-microwave, frig, & coffee maker
-separate toilet closet
-large walk-in shower
-large closet with plenty of hangers
-super comfy bed with fluffy pillows
Features I enjoyed at Hotel Vandivort:
-private parking through a coded gate
-downtown location that was convenient to restaurants
-relaxing environment with spacious rooms
I really need to head back to the Hotel Vandivort and take more pictures of the outside, downstairs, and outdoor areas! That's on my to-do list ;)
---
I want to hear from you:
-Have you ever visited Springfield, Missouri?
-Do you like hotel reviews?
---
Thanks for reading! XO,
Rebekah