This past Saturday morning, I got up super early at 6AM to get ready and head to Springfield, Missouri for the Sephora VIB Rouge Event. VIB Rouge members were invited to shop in a Sephora store from 8:30AM to 10AM before the store even opened its doors to the public. This fall preview event was exciting for me to attend.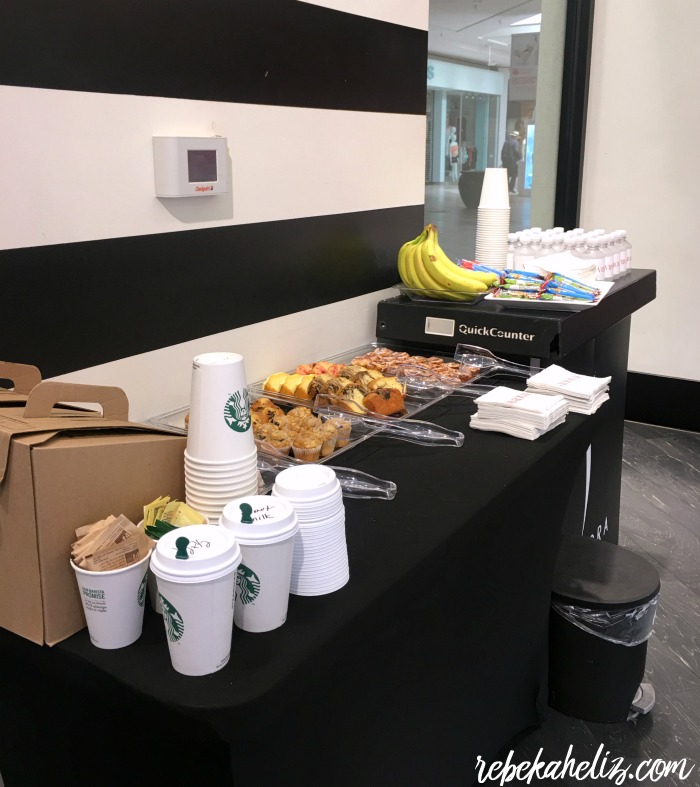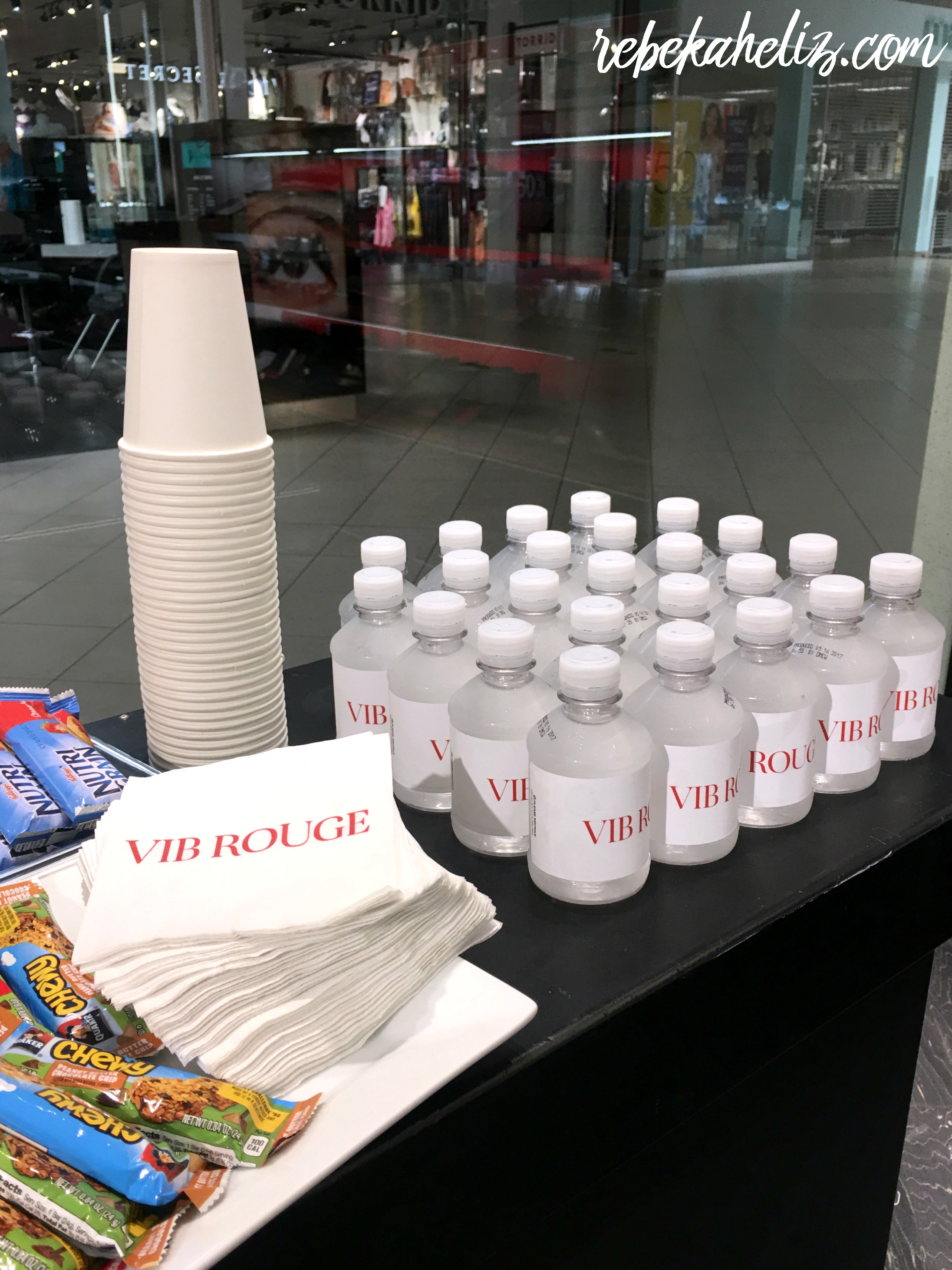 How sweet of it was it for them to have breakfast, coffee, and water for us? Thank you, Sephora!!
Y'all I love me some Sephora. But let's be honest..I can only shop on the weekends and Sephora is usually packed! It gets crazy in there, and it can even be hard to focus. Since I had planned this visit a week ago, I looked and reviews and had a list of items I knew I wanted to purchase.
I got to really take time & focus on some brands that I wanted to try out & sample: FRESH & Drunk Elephant are high on my list right now!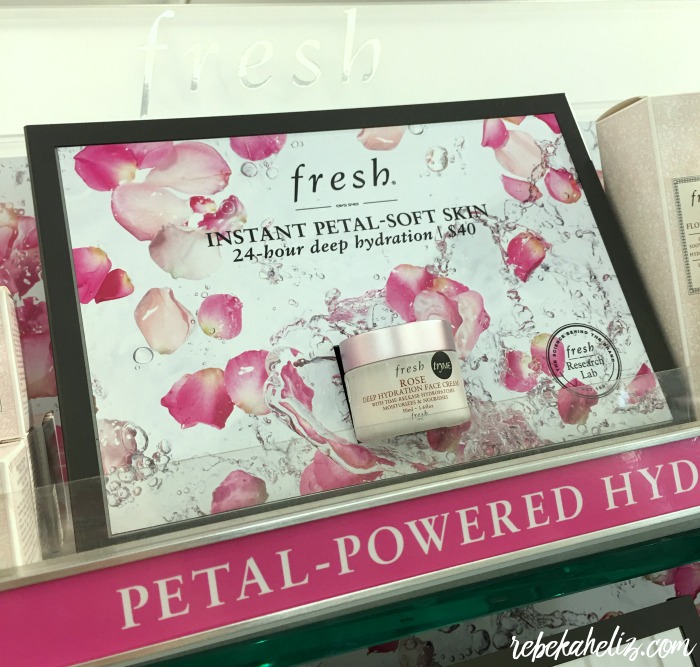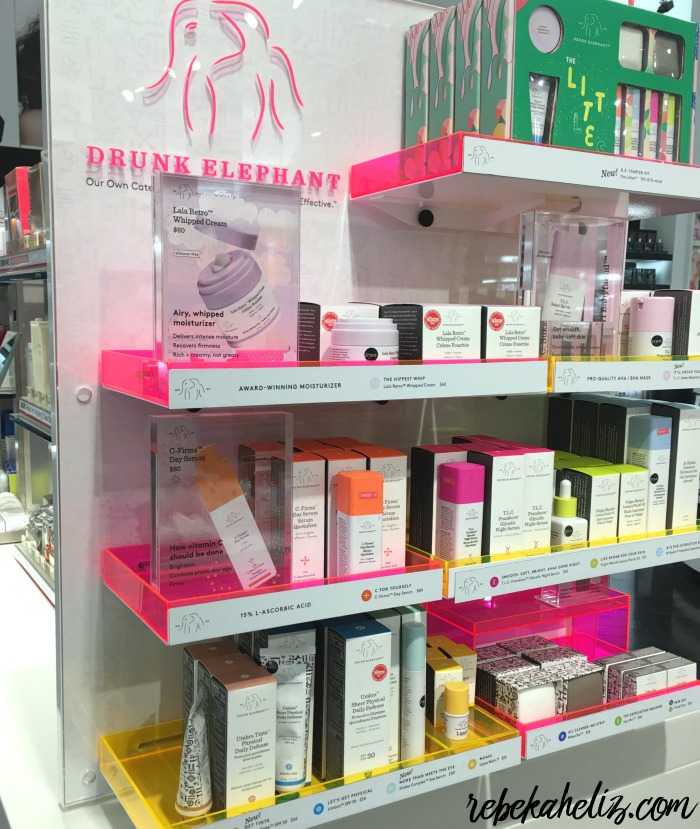 And if you're looking for a cute gift for your BFF, check out the Sephora Collection for Summer. How adorable are these strawberry accessories?!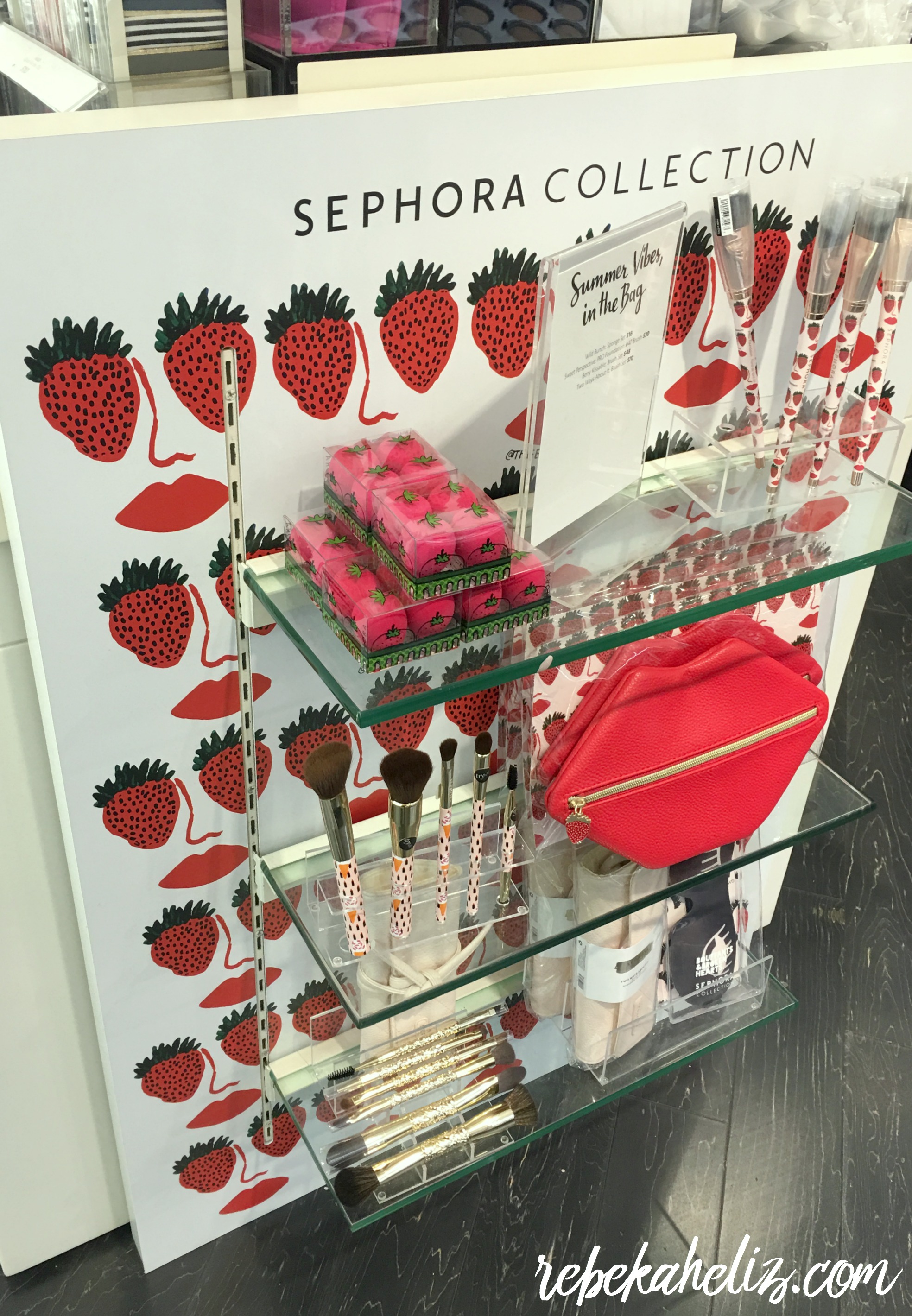 While in store, I was able to try several products and get help from the experts. I for sure knew I wanted to try a new full coverage foundation, so they helped match me with the perfect shade. I thought I would go ahead and share what I bought with you!
VIB Rouge Event Purchases: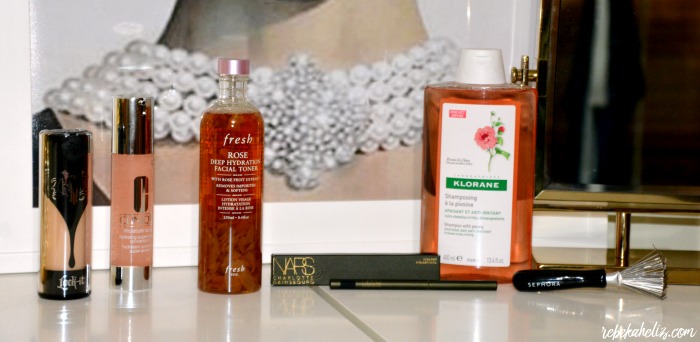 Kat Von D Lock-It Foundation: I have heard really good things about this foundation, so I waited until I could shop in store so the ladies could help me find the perfect color! They did just that & I purchased "Light 45 Warm". It matches perfectly and accomplishes my goal of full-coverage foundation very well!
Fresh Floral Toner: This version is for deep hydration. You know my obsession with rose from this post. I wanted to try this toner, because I've read that the "FRESH" brand is very gentle on the skin. Since I have pretty sensitive skin, I knew I wanted to try this product. It has actual rose petals in it and helps tone down the look of pores! I will keep you updated!
Klorane Peony Shampoo: Disclaimer–I use a lot of dry shampoo. Probably around 4/5 workdays in a week. I wanted to try this shampoo, because it's like food for your scalp. And healthy food at that. It  is formulated to be soothing to your scalp, and that's just what I need after some major dry shampoo'ing during the week. It smells heavenly, too!
NARS x Charlotte Gainsbourg Kohliner: I had every intention of picking up a dark black liner this trip, but this color changed my mind. I chose the dark navy after the makeup artist tried this color on me! It was just dark enough to get the job done, but it didn't look so drastic as dark black can tend to do. It blended well for the perfect smoky eye! I'm already in love with this product. I highly recommend grabbing this limited edition color!
Clinique Supercharged Concentrate: This is a sample that I got and loved, so I bought the full size. I think I will write an entire blog post on samples I've loved. Anyways, this product is perfect for summer, because it's lightweight yet does it job well. It's loaded with antioxidants and has amazing moisturizing coverage. I even heard a tip: keep it in the fridge for an extra dose of cool-ness when you apply it ;)
Hair Brush Cleaner: This is kind of one of those products you never know you need. Back to the dry shampoo…when I brush my hair out before I wash it, it collects so much buildup (GROSS!). I had been looking for a brush cleaner, so I snagged this one. It works so well!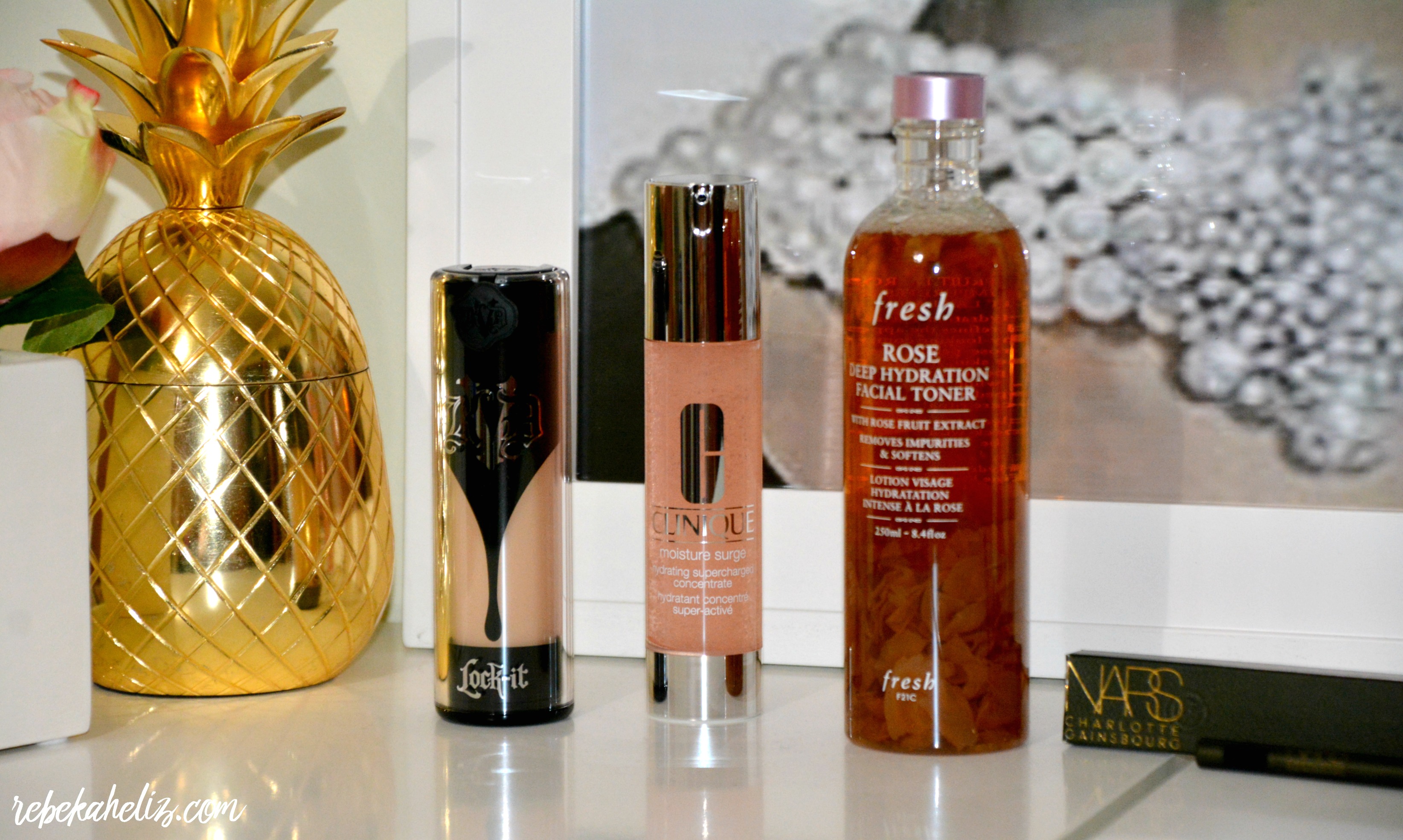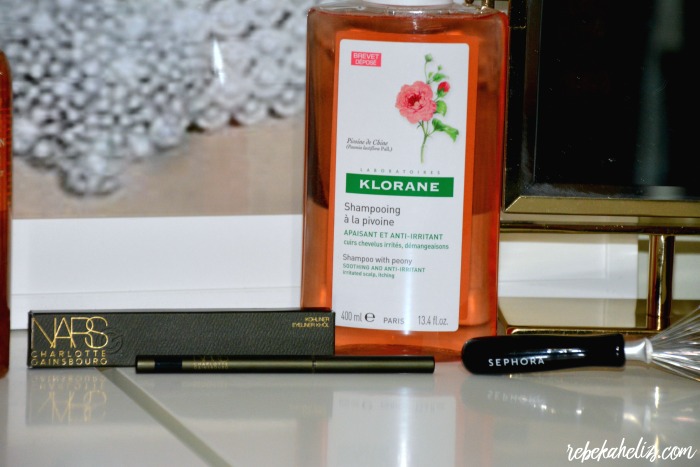 Shop my purchases:

---
I want to hear from you:
-Do you love shopping at Sephora?
-What's your fave beauty brand?