Happy Wednesday everyone! AND happy August! Seriously summer has flown by, but you won't find me complaining because I love fall. For the past couple of months, I've been focusing a lot more on my skin and trying to find products that work for me. I have finally found my perfect full coverage foundation routine, so I wanted to share that with you today.
If you're ever on the hunt for a specific beauty product to cover a need you have, it can be overwhelming. I get it. There are an abundance of YouTube videos, beauty blogs, sales people at the makeup counter, and articles online to make you question what you were even doing in the first place.
So after I scoured several of these, I decided to take the plunge and purchase a few products that might help me achieve full coverage on my face. I thought I would share some tips that I think are helpful for this process, so let's get started!
How To Find Your Undertones
*Look at the underneath of your wrists and determine the color of your veins
-blue/purple: Cool undertones
-green/yellow: Warm undertones
-mixture of all the above: Neutral undertones
Steps to Buying a Foundation
Step 1: Assess your needs
-powder or liquid?
-full coverage?
Step 2: Read reviews
Step 3: Narrow down to a handful of products
Step 4: Head to a beauty counter or take an educated guess online ;)
Helpful Beauty Counters (not pushy):
Nordstrom, Sephora, Ulta
Where to Shop for Foundation Online:
Bloomingdale's, Nordstrom, Sephora, Ulta
Now, I'm going to show you what I have narrowed down to my favorite full coverage makeup routine. Keep in mind that I do not wear this on a daily basis, I just wear this to church, events, hanging out with friends, or when I'm not in a super big hurry (like to work every morning).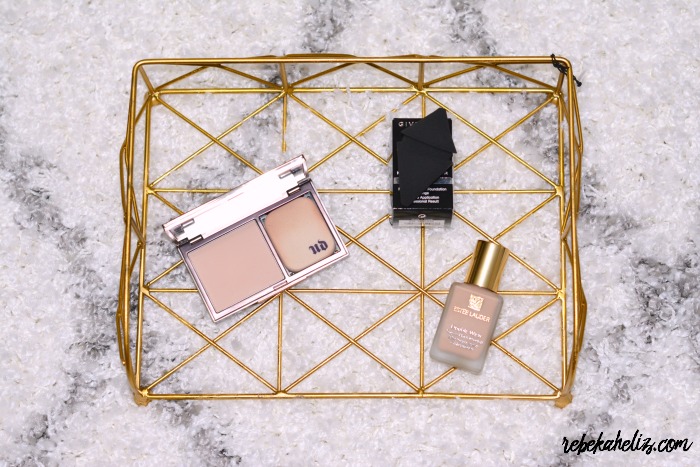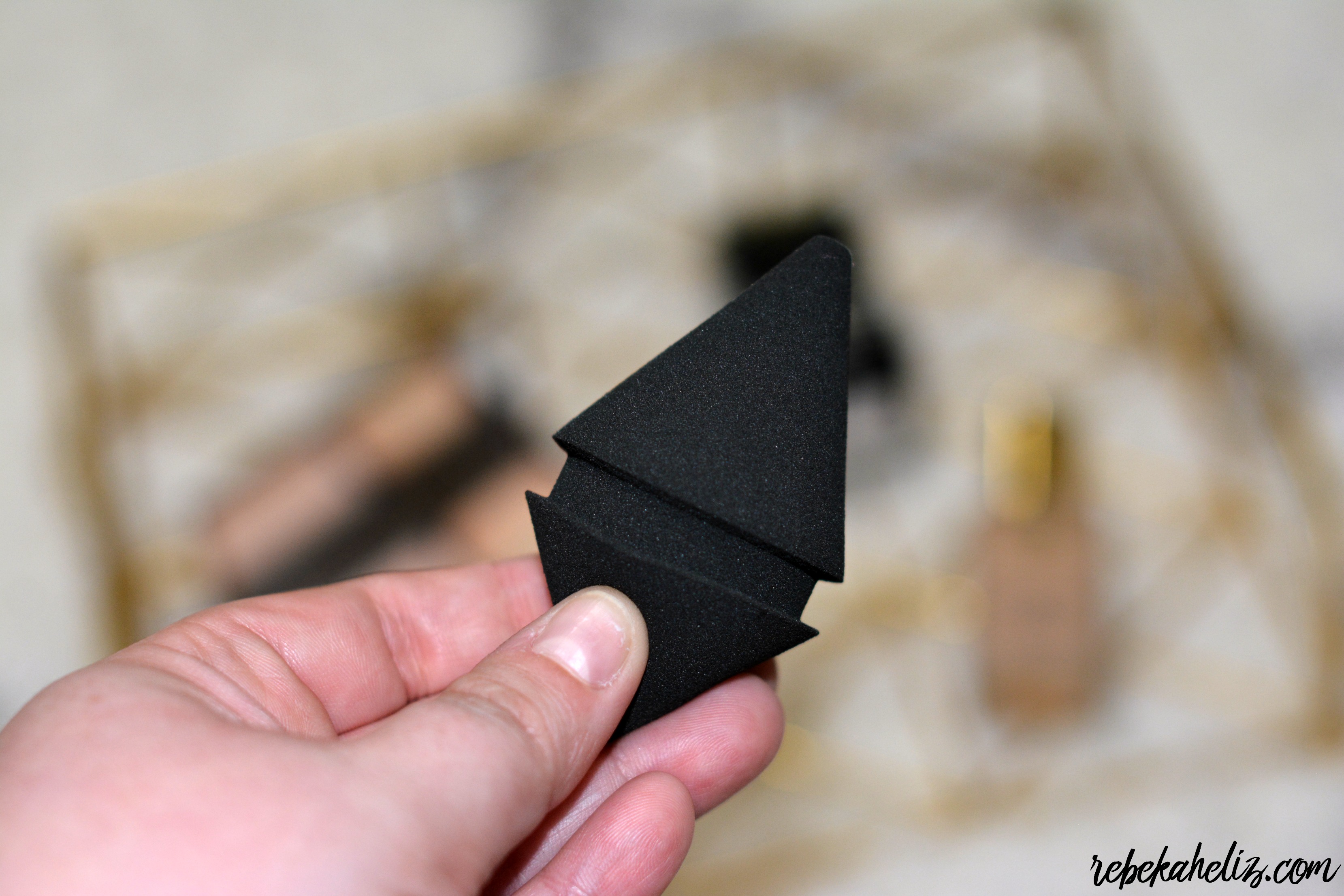 I LOVE this blender, because the notch in the middle is helpful. The shorter end, I use damp to apply my liquid foundation. I finally settled on Estee Lauder Doublewear Liquid Foundation. I use this in the color "Desert Beige". After this step, I use the longer end of the blender dry to apply my powder foundation. I chose Urban Decay Ultra Definition Powder in "Fair Neutral". If you position your hand just right at the break in the blender, your fingers will stay perfectly clean without getting all dirty!
As you probably figured out from the colors I use, I have neutral undertones. I tend to wear more gold than silver, and I tan pretty easily. I do have to wear sunscreen to not get burned though, and I recommend that everyone does! I use this sunscreen under my foundation to create a barrier between my skin & the sun. Check out this post tips on how to choose a sunscreen.
I love this full coverage pair, because I have several dark spots I want to cover up. My motto growing up was that I didn't have to wear sunscreen if I was already tan. That is just so so wrong. Please don't be like me! I also like a blank canvas per se to really play with my eye makeup, because that's my favorite part. It's just easier for your makeup to look well done if you even out your skin tone first. That's what this pair will do for you!
Now I know it may seem like overkill to wear both a liquid and powder foundation, but this is what I prefer for that full coverage look. This is not the pair of products for you if you want a "barely there" feel to your face. BUT if you're looking for full coverage, this is definitely the pair of products for you.
Shop the post:

Have you tried either of these products? Let me know if you love them in the comments below!
XO,
Rebekah