Happy Tuesday! I hope you all had a lovely weekend. I wanted to share a recap of my OKC road trip this weekend. I was so thankful to get to stay with the Renaissance Hotel which is located downtown. In today's post, I will also share a hotel review.
Walking into the lobby, I was in awe. It was so beautiful and I loved the sound of the fountains. There were two glass elevators on either side of the towering lobby and it was fun to ride in them up to my room on the 12th floor. If the flowers that greeted me at the entrance aren't flower arrangement goals, I don't know what is! They instantly made me smile.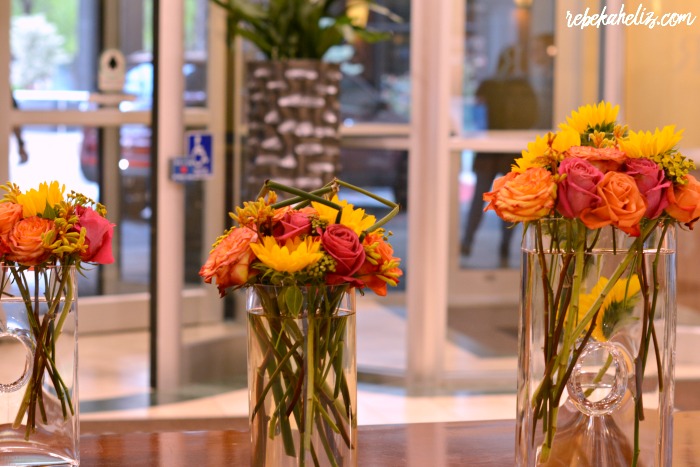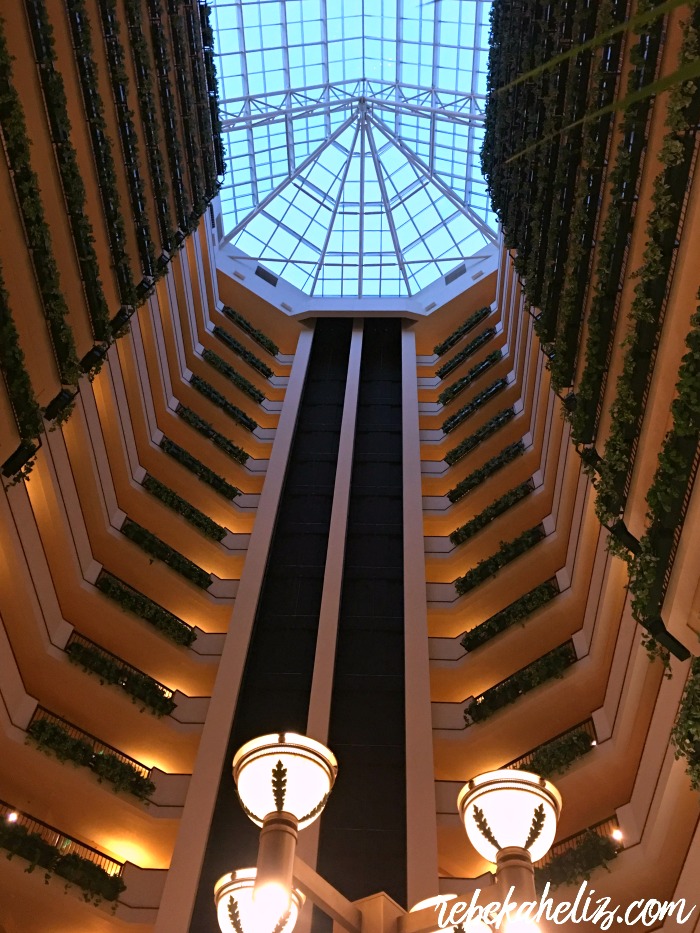 The second I opened the door into my suite, I knew this was the hotel for me. I had a beautiful suite with 1 & 1/2 bathrooms. I really like this idea, because I have to spread out all of my stuff (makeup, beauty products, etc) the second I get to a hotel. I am picky about my beauty products not being near moisture, so it's a great idea to set up the half bath with all of your products. There was plenty of lighting for all of my beauty blogger friends! There are also plenty of mirrors for those much needed selfies as well ;)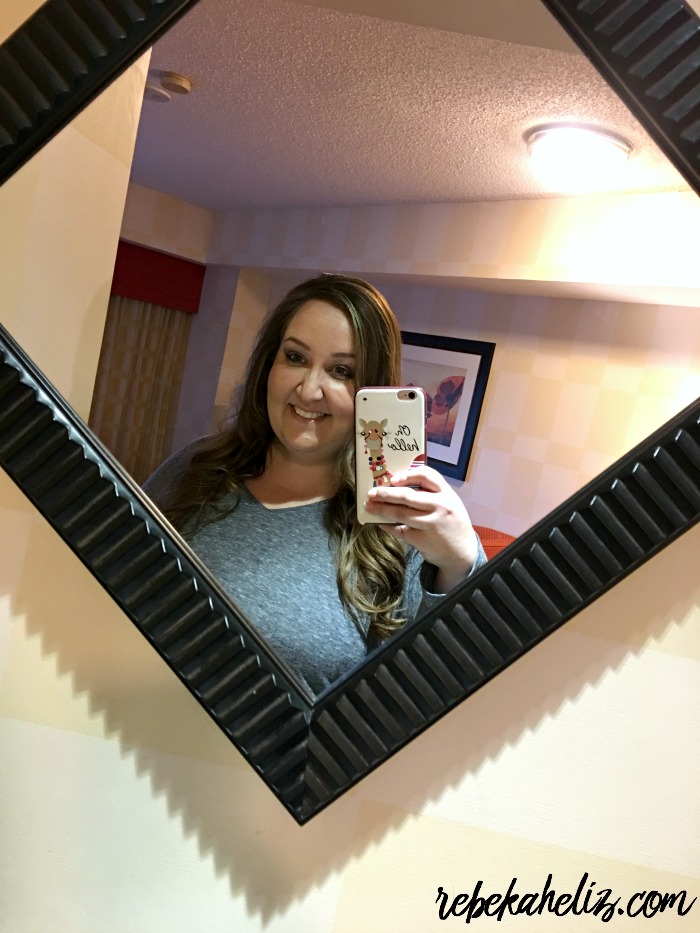 There is plenty of workspace for my fellow #girlboss ladies out there! The chair was super comfy and allowed me somewhere to spread out and edit photos.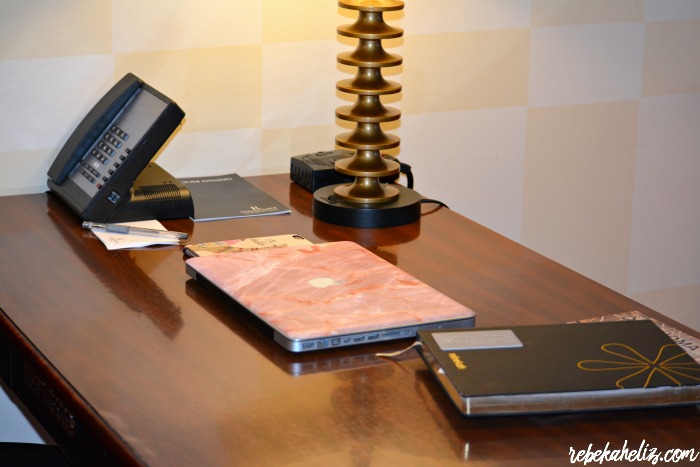 My suite was also outfitted with the cutest balcony that overlooked all of downtown. I could see Bricktown (entertainment district) to my left and Chesapeake Arena (where the Thunder play NBA basketball) to my right! Friday night also was a treat, because I was able to see fireworks from my balcony.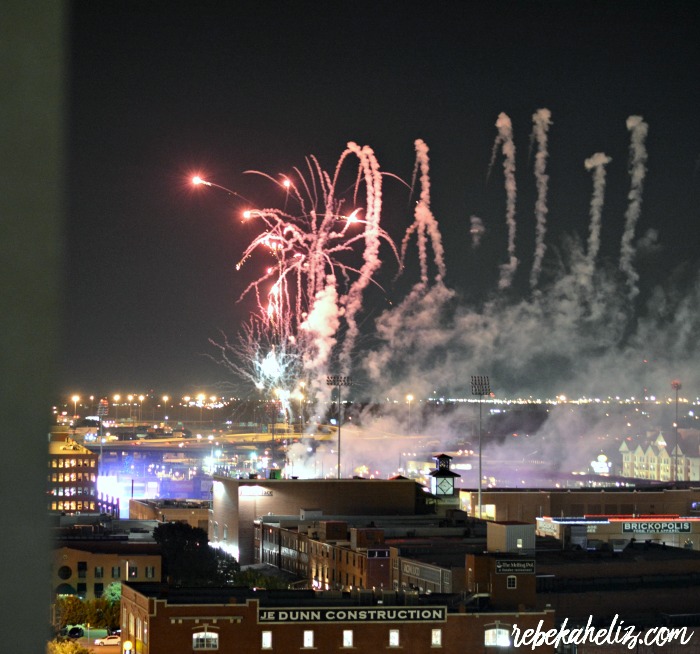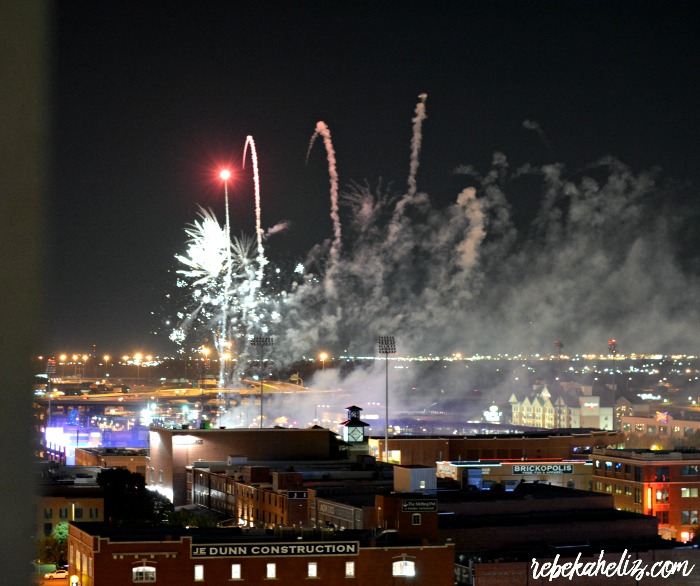 The Renaissance is also home to a full service spa, indoor pool & sauna, and a restaurant. I had the most amazing 30 minutes of reflexology on my feet. I also had a paraffin wax treatment that left my feet silky soft. I highly recommend going to the Spa at 10 North which is located on the first floor. There is also a cute little coffee shop called "Caffeina's" which serves Starbucks coffee & has a great variety of gifts. I absolutely loved the volcano candle display (see below).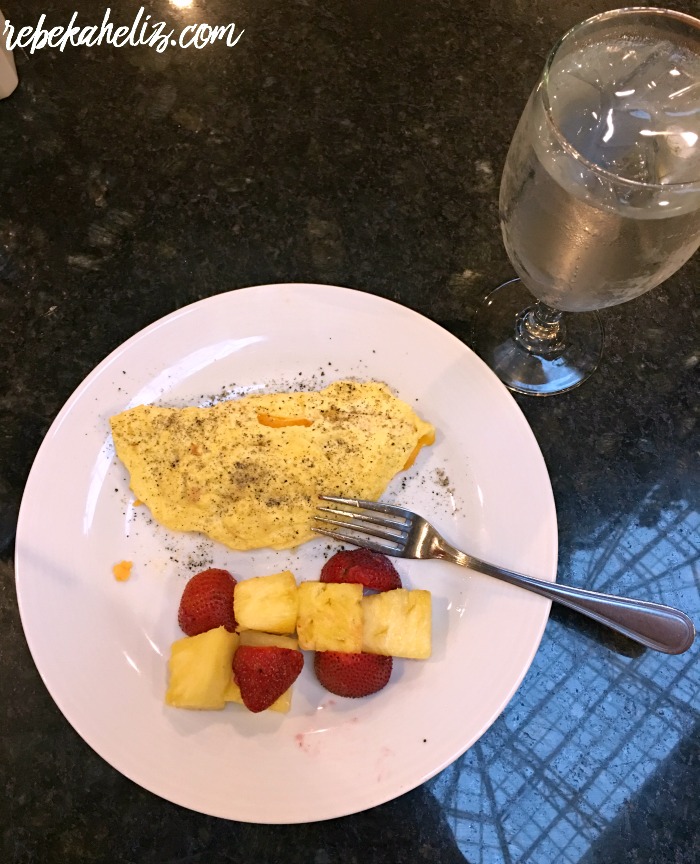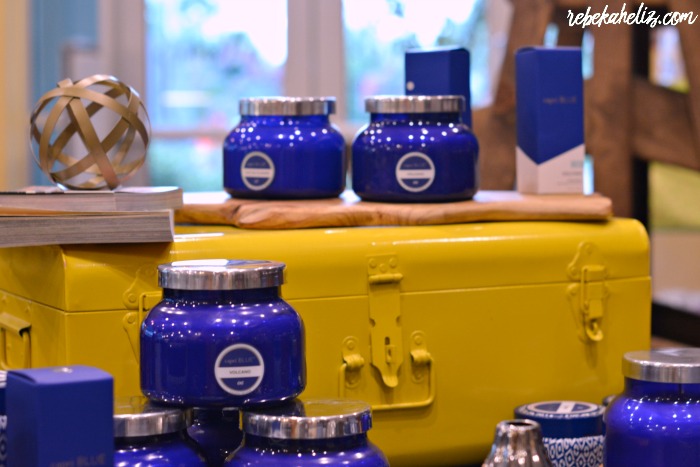 Let's talk about the weather! It rained and poured the entire weekend, but you won't find me complaining. I love rain so much. When I get a weekend away, I love to relax and chill. I definitely want to head back to OKC this fall/winter. I think it would be fun to see the leaves changing and even the Christmas lights during the holiday season.
I wanted to thank my lovely friends at the Renaissance for allowing me to stay with them to experience downtown OKC in their hotel. I can't wait to visit again!
---
I want to hear from you:
-Have you ever visited OKC? PS: Be sure to check out this post on girly things to do in OKC!
-What is your favorite road trip to take?
---
Thanks for reading! XO,
Rebekah
*Thanks to the Renaissance for providing my room free of charge this weekend! All thoughts & opinions are my own.*