Happy Wednesday y'all! I hope everyone is having a good week. I've really been trying not to arrive at work so sleepy. It can be hard, because I am only home for around 12 hours each day. I have LONG work days as a pharmacist, so I wanted to share five ways that can help you ensure you have a good day.
ONE. Dress comfortably.
Nothing can ruin a day more than being uncomfortable in your outfit. For me, I have had several different rotations and jobs with different dress codes. While it may not work for everyone, I wanted to share my experience with my favorite scrub company, Landau. These scrubs are super comfy, come in lots of colors/styles, and wash so easily. My friends at Landau were kind enough to send me a pair in my favorite color, hot pink! I threw on my white coat as well. #ScrubLove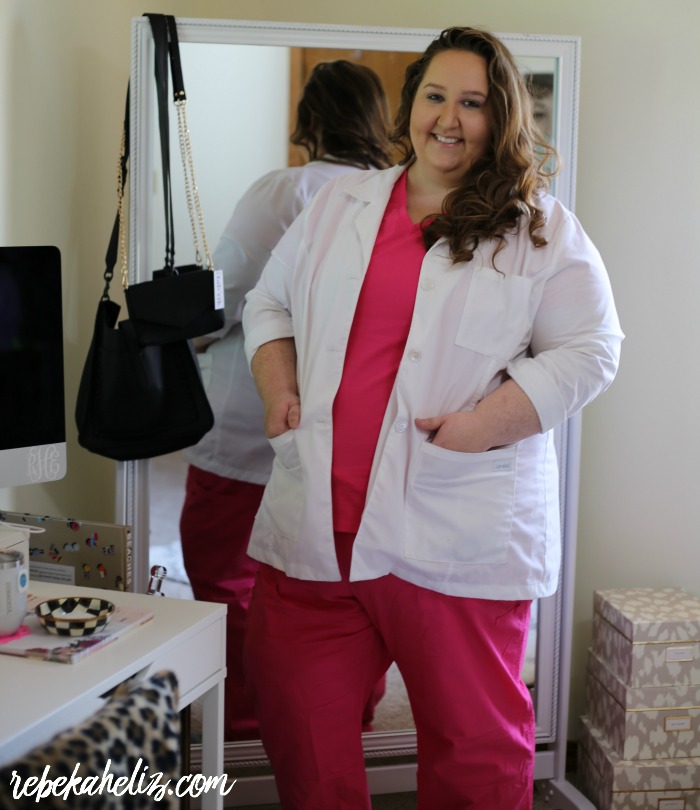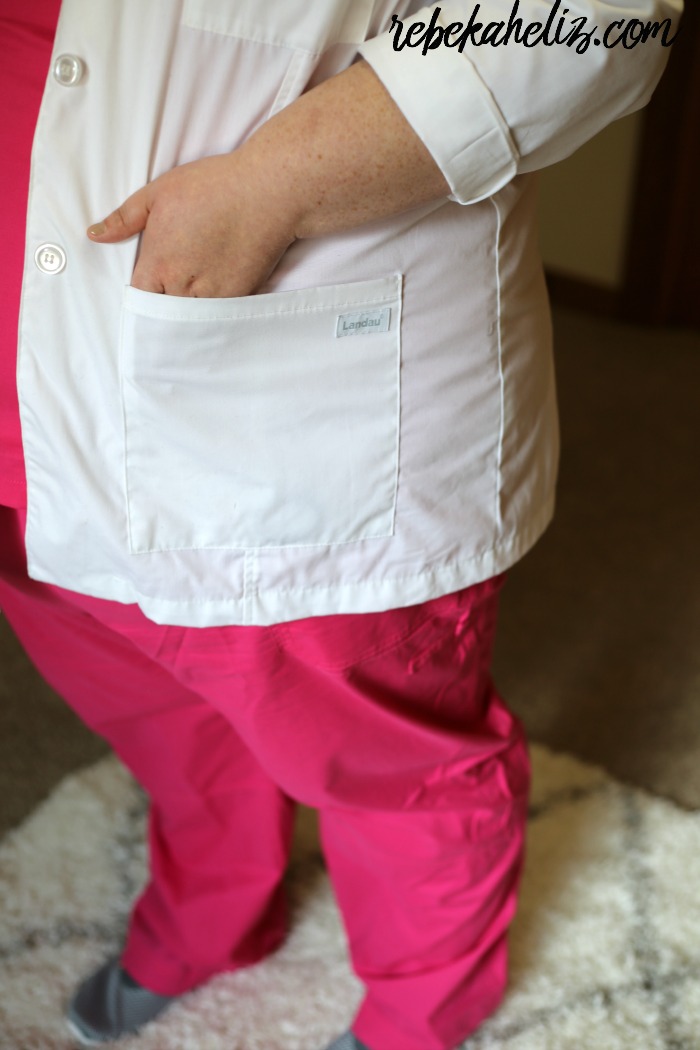 TWO. Wear appropriate shoes.
Hands down the most important thing I can tell you about working on your feet all day is to wear shoes that are supportive. Luckily, I can wear tennis shoes to work! Even if you can't wear tennis shoes, try to stay away from high heels with little support.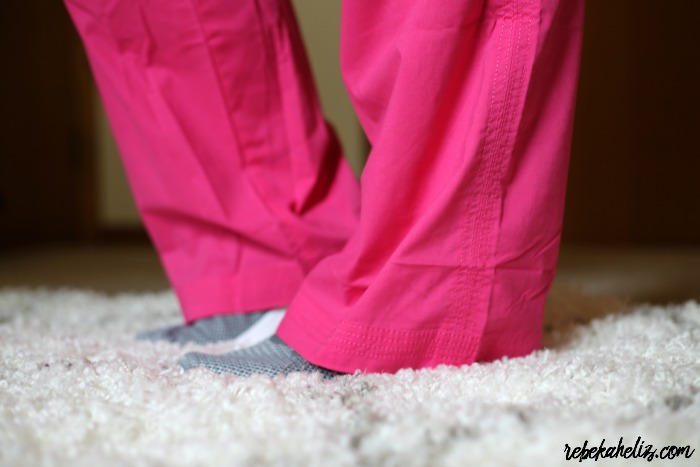 THREE. Accessorize simply.
I'm the girl that would wear super long, dangling earrings if I could but that doesn't make sense in my job. I am constantly on the phone talking, so I had to find a pair of studs that are small enough not to hurt while I'm talking all the time. This Kendra Scott pair is my favorite.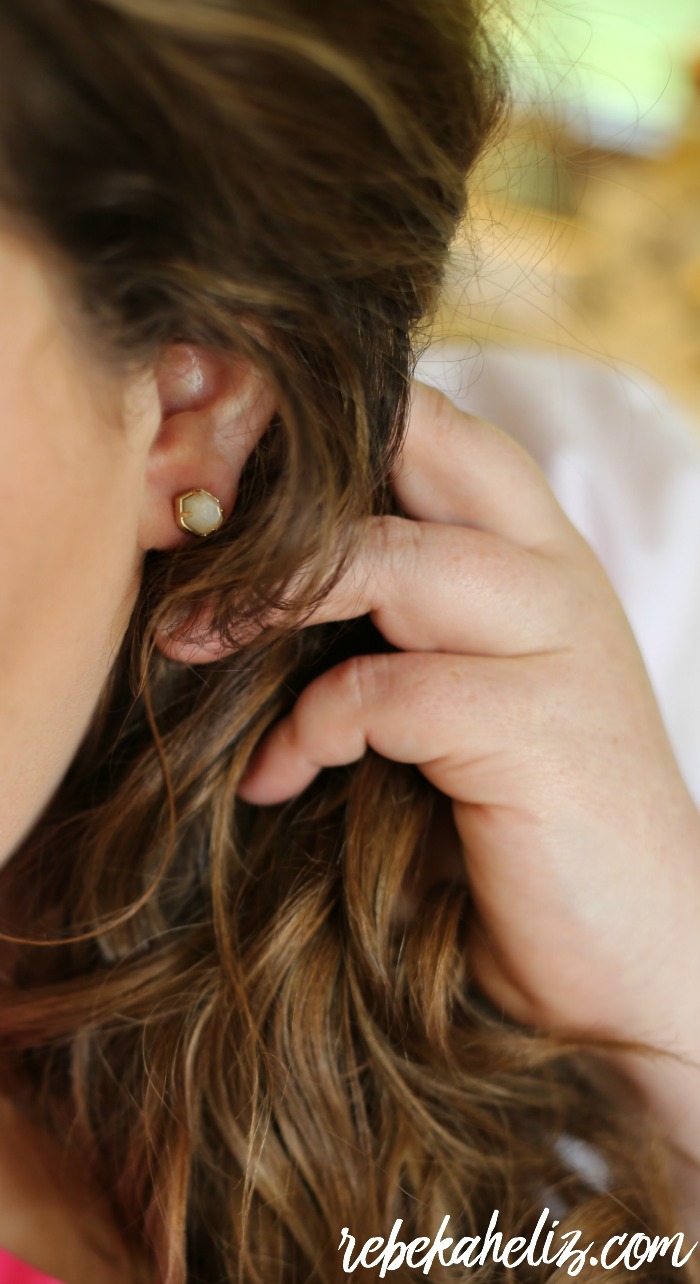 FOUR. Wake up with green tea.
I LOVE to have a cup of hot green tea first thing in the morning. It really helps wake me up and get going for the day. Throw it in a stainless steel mug to keep it warm all morning while you get ready ;)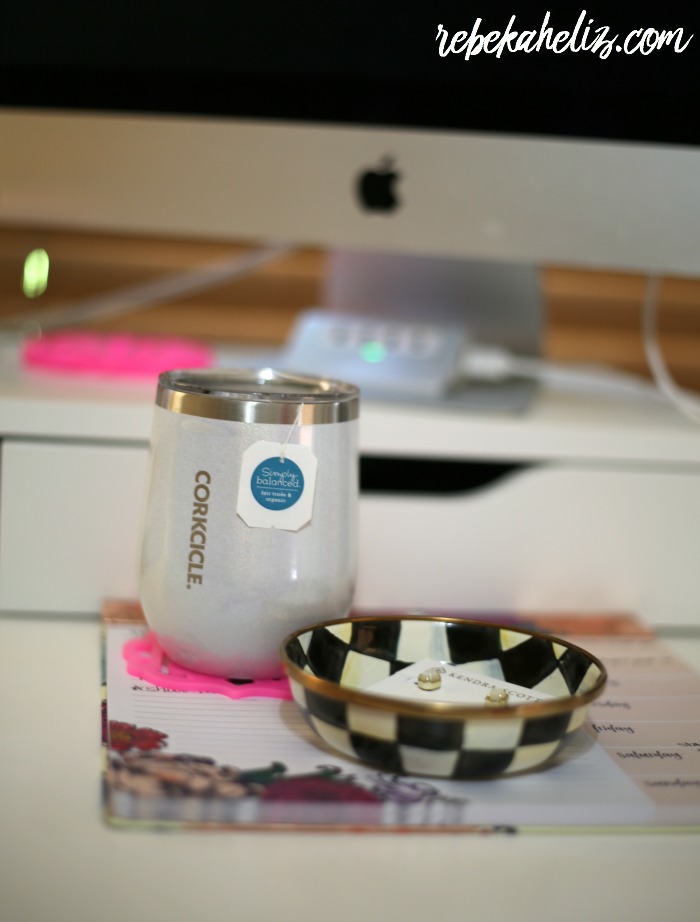 FIVE. Light a candle.
I'm on such a rose kick lately. This scrub color reminds me of a bright pink rose, which is so fitting. I have been lighting my rose candle in the mornings while I check emails, my blog, and social media before heading to the pharmacy.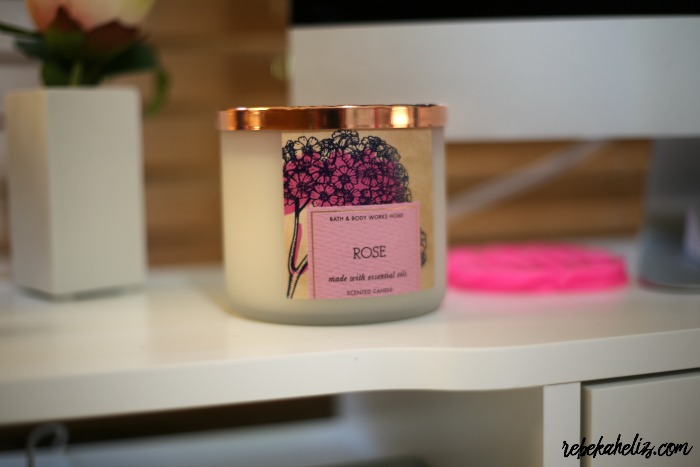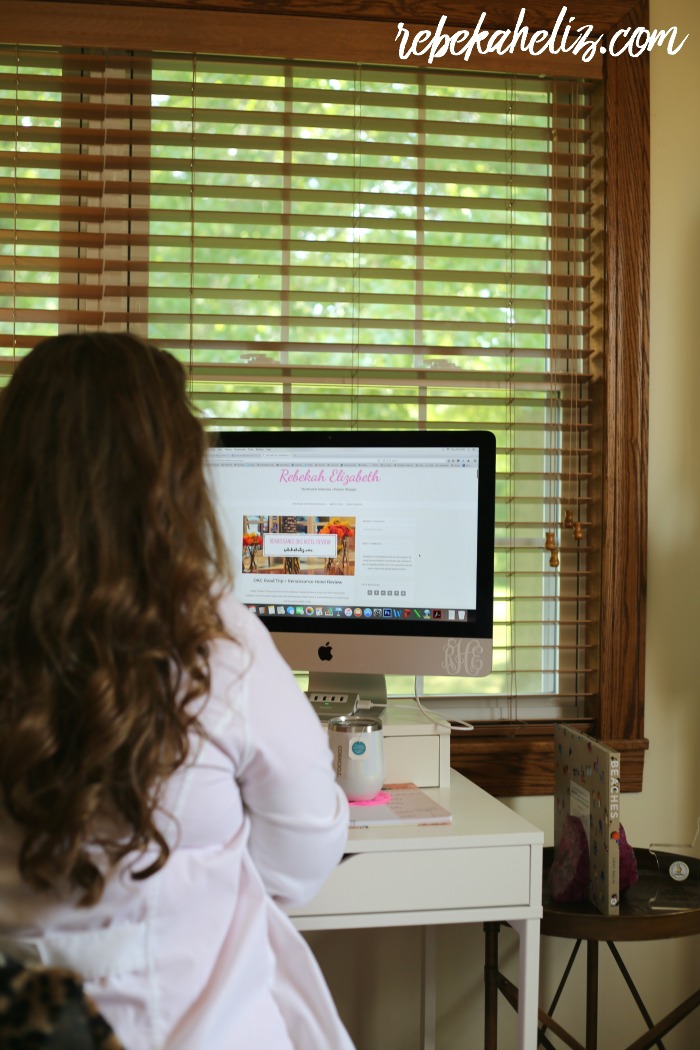 There you have it. These are my five things I do each morning to ensure I have a good day. Is there something you do that I should add to my routine? Comment below!
Shop the post:
Thanks for reading! XO,
Rebekah
Photos by D. Keener Photography
*This post is sponsored by Landau Uniforms. As always, all thoughts & opinions are my own.*