It's Monday! Where in the world did the weekend go? And can we talk about this weather? Here in Arkansas, it's 40 one day then 70 then 50. You can't dress for this weather, because it's cold in the morning but hot in the afternoon. I refuse to let it get to me though, because I'm all about the fall clothes ;) Today I wanted to share my September Sephora PLAY box with you…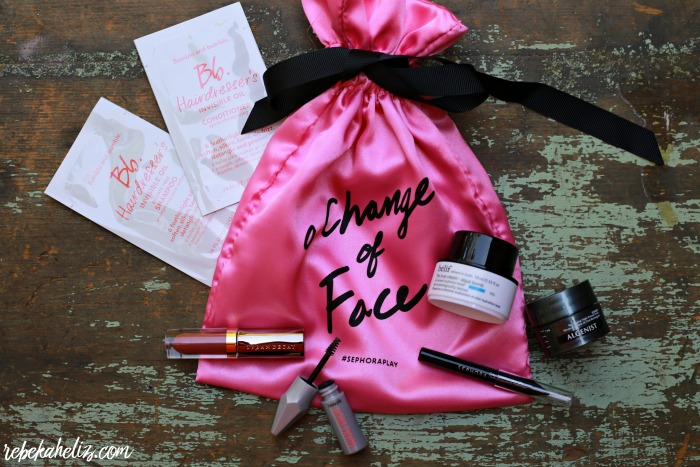 HELLO bright pink silky bag. This immediately put a smile on my face when I opened it. Sephora continues to surprise me with great, high quality samples in every box.
I was excited to see a mini version of the Benefit Gimme Brow. I use this product on the daily. It helps get rid of that "just woke up" morning brow look!
I'm in a love-hate relationship with eyeliner right now. I haven't found anything that I LOVE, so I'm going to try this Sephora Eye Pencil. I need something that stays on all day and doesn't smear. I will keep you updated.
Since fall has arrived with a bang, I hope I can get some more sleep since it gets darker quicker. This Algenist night pressed serum is going on my nightstand and I'm going to try it for 10 days.
Urban Decay must've read my mind, because I'm looking for a fall lip color. This liquid lipstick is a pretty brown/red/maroon if that makes sense. Hopefully you'll see it make an appearance in an outfit post soon.
To keep your skin hydrated this fall, I recommend this belief Aqua Bomb gel cream. Its extensive hydration is just what the doctor ordered.
Shoutout to bumble & bumble for this shampoo and conditioner duo. I always take these packets on trips with me, because they are easy to pack and don't take up much room.
Most versatile product: Gimme Brow (primer/definer/color in one)
Product I'm most excited about: Algenist Night Pressed Serum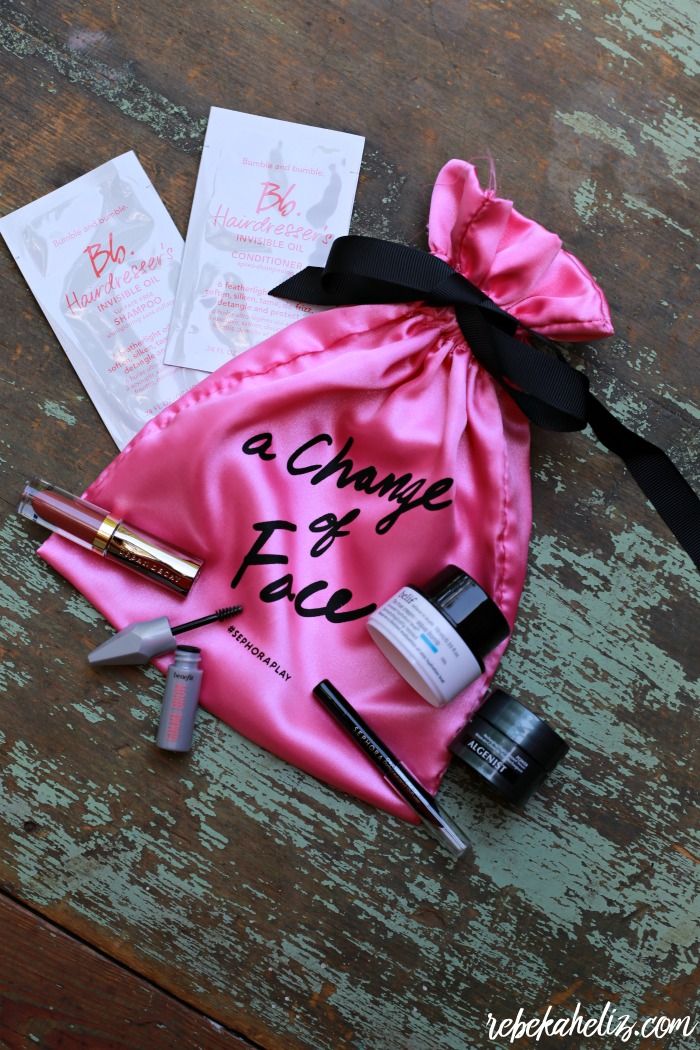 Shop the box:
Also, I wrote an entire blog post if you want more info on why you should subscribe to the Sephora PLAY. That post is here!
Thanks for reading! XO,
Rebekah
(photos by D. Keener Photography)