It's Wednesday. Thankfully this week is flying by! But let me tell you, fall/winter has come in with a vengeance. We got down in the low 30's last night and it was COLD! I really love this season though, because I love seeing the changing trees and I don't even mind a bit of snow ;) I wanted to share another outfit that I shot with my photographer a couple of weeks ago. I know…I'm so behind on my blog posts! This bell sleeve sweater has quickly become one of my favorites!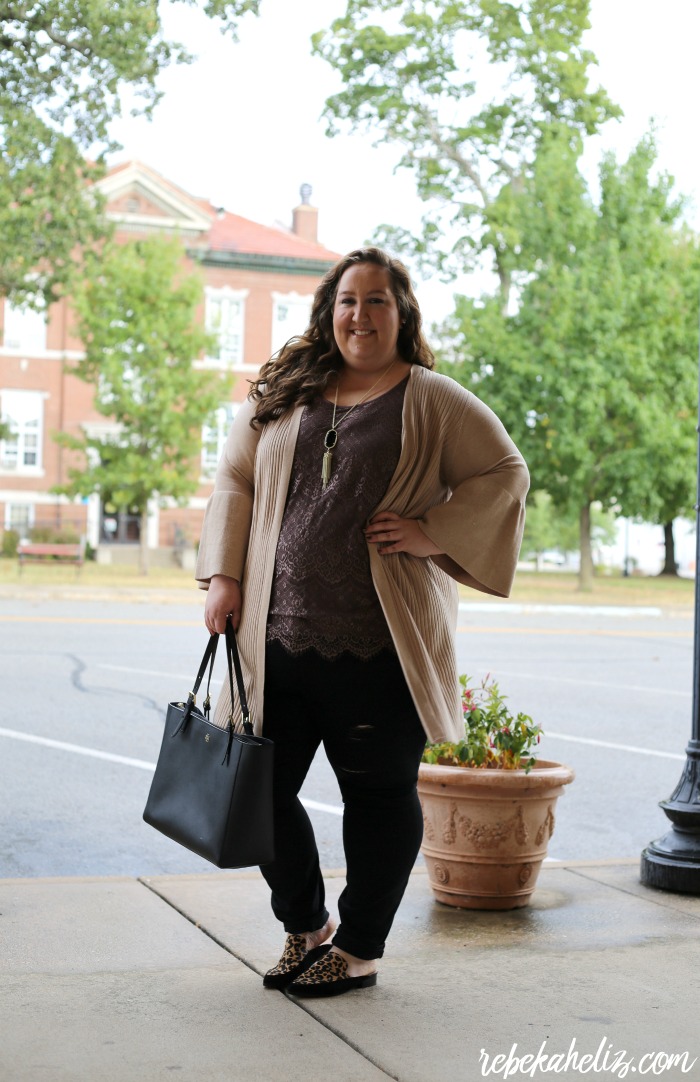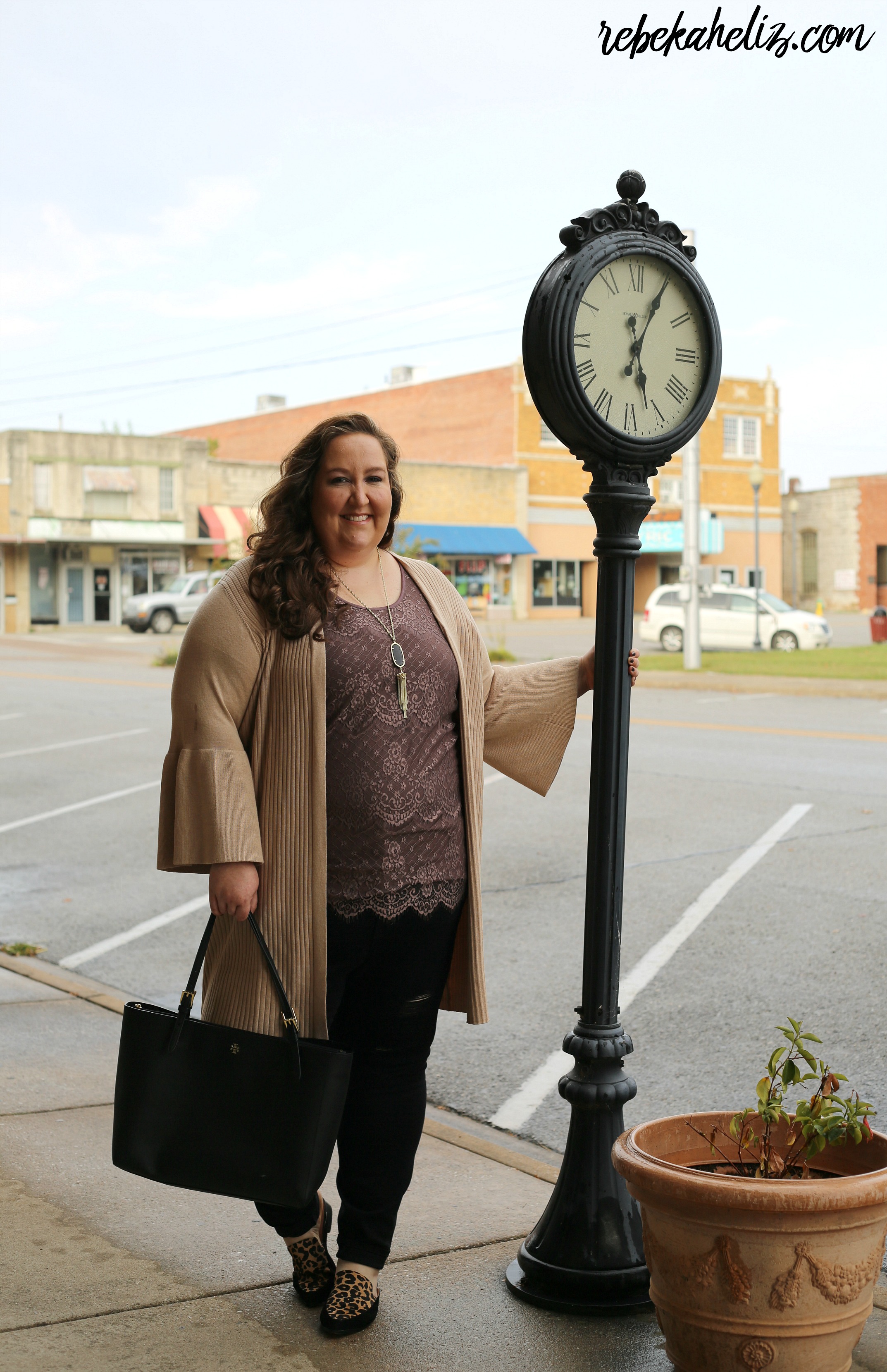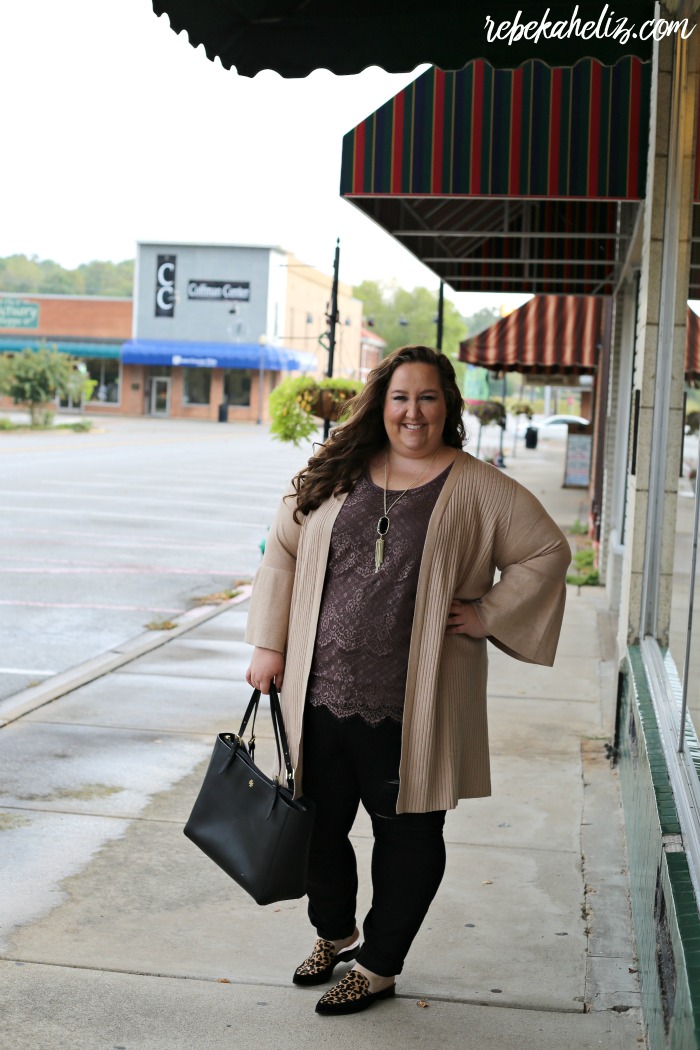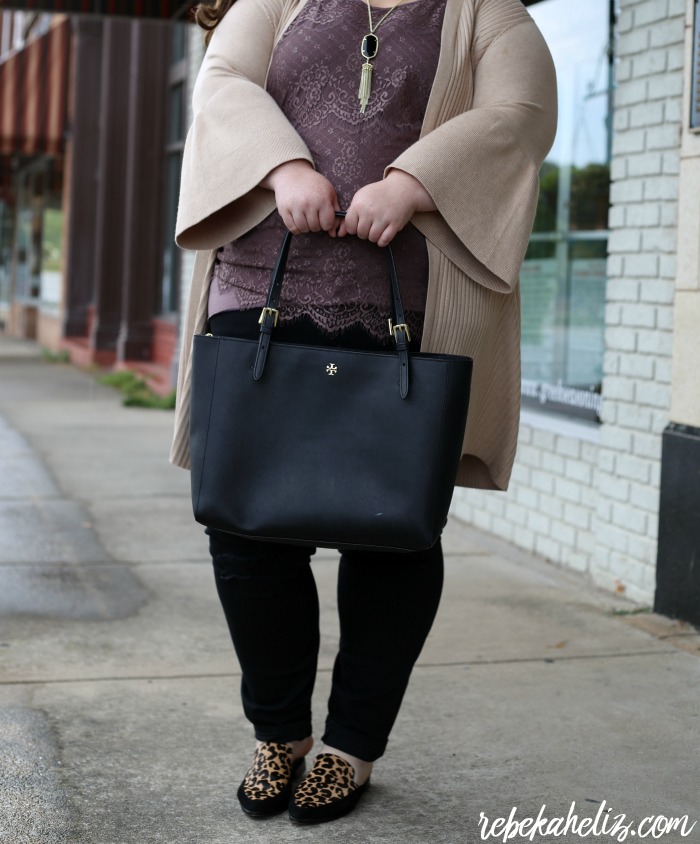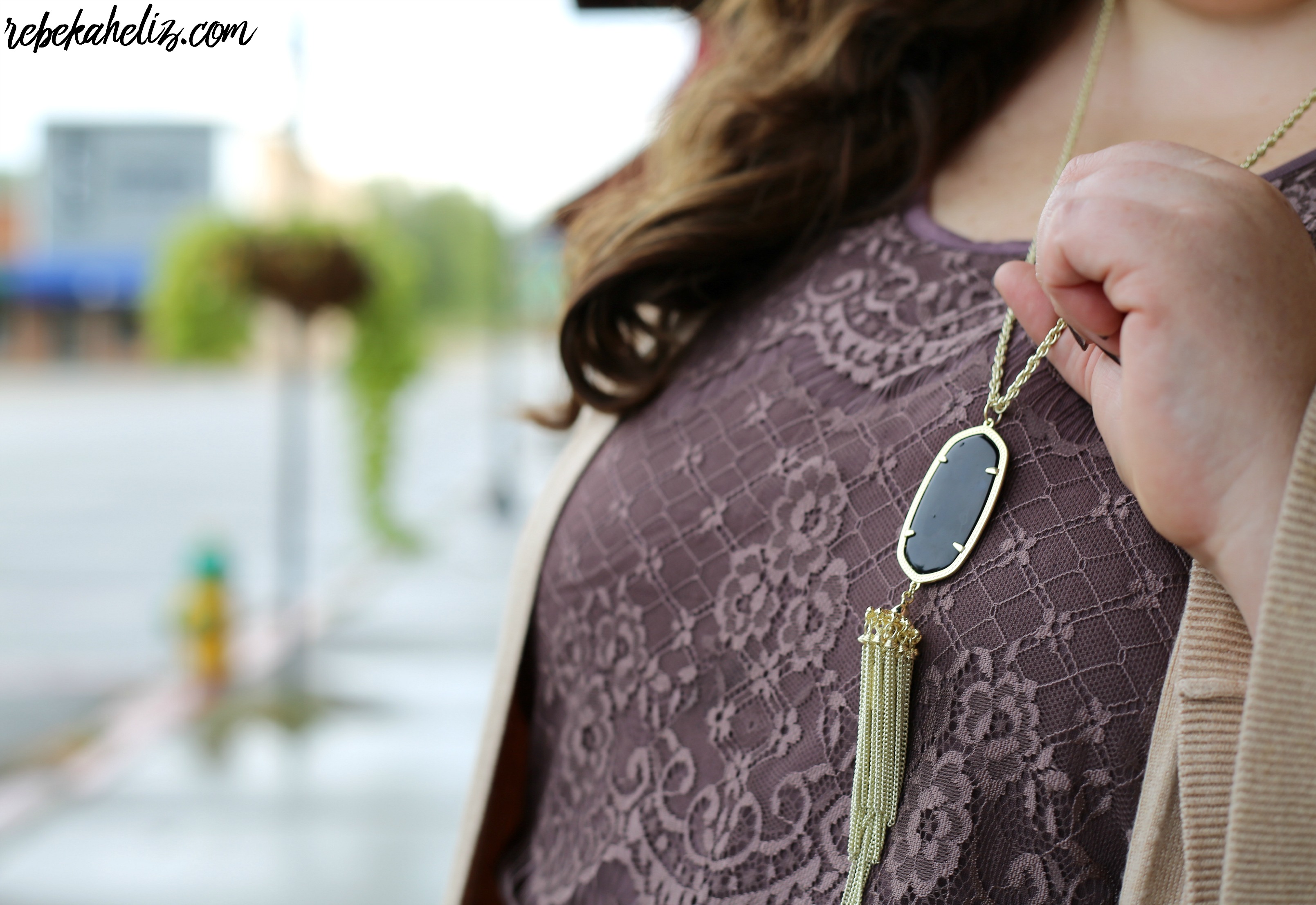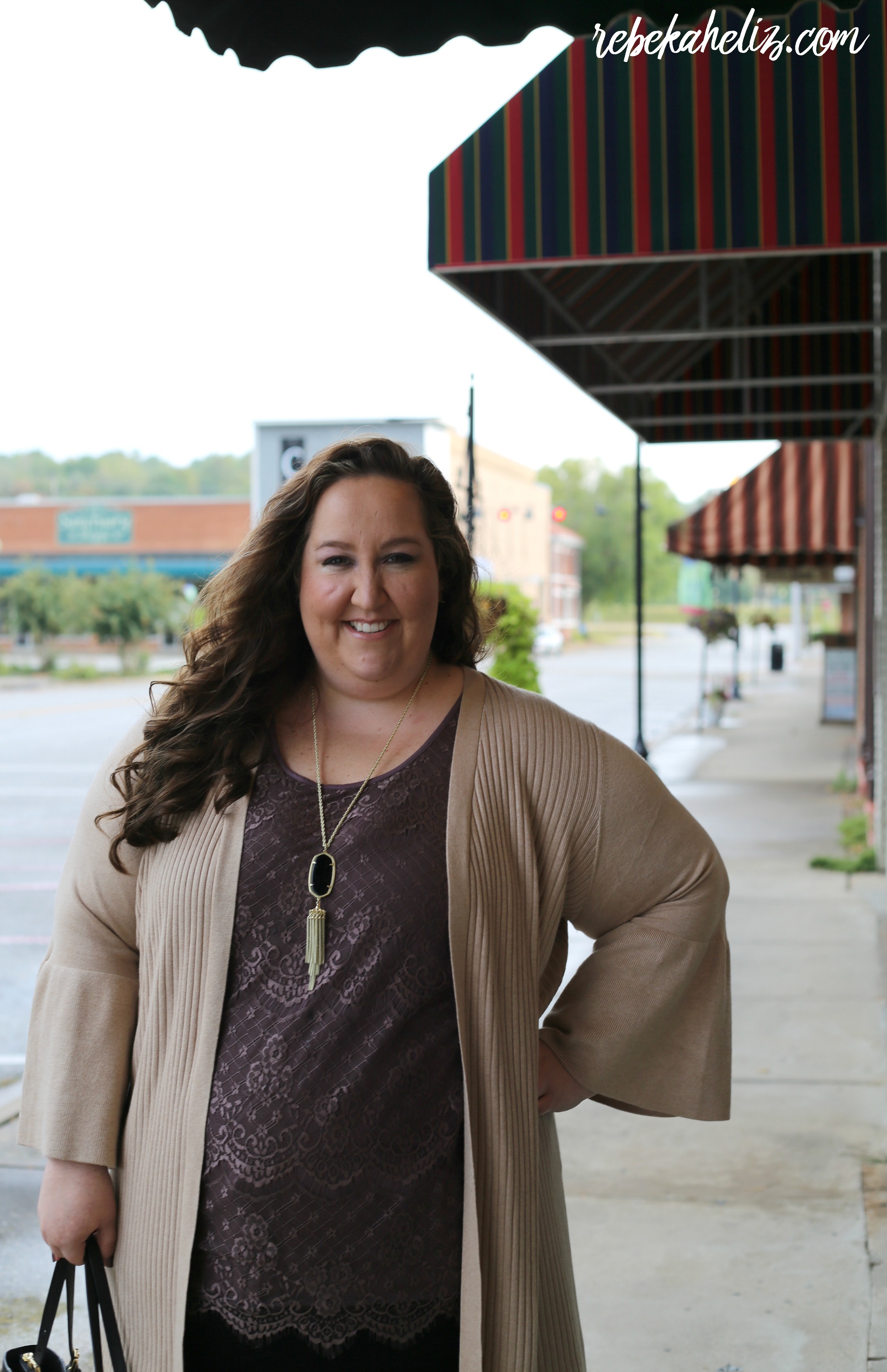 Outfit details: Lace tank // Bell Sleeve Sweater (on sale for $40!) // Distressed Skinnies // Tote // Necklace // Flats
I'm so obsessed with bell sleeves. I really was unsure how I would like them, but I've already ordered a few more items after falling in love with the trend. This sweater is super long which I was nervous about. I like that it makes me look taller, which is never a bad thing ;)
For all my working friends, this tote will be your new BFF. I carry it every day to work with my laptop inside! I like it because the leather is strong enough to hold its shape, even when it's full. I highly recommend this if you're in school, too!
After seeing these pictures, I realize I paired a lot of black & brown. I really like the color scheme though, so I'm trying to branch out and not be scared of certain outfits. I like how the lace tank brings a little something extra to the outfit! And a hint of leopard never hurts either!
Shop the post:
Thanks for reading, and I hope you're liking my outfits that I've been sharing ;) If you like my leopard flats, this post is definitely a must-read!
XO,
Rebekah