Happy Thursday! The weekend is only a couple of days away…thank goodness! I don't know if you've been paying attention to trends lately but RED is everywhere. We are talking shoes, outfits, accessories, etc. It's starting to feel like winter outside (which I love), so I thought "Red Hot Winter" had a catchy ring to it ;) Today I will help you out with sixteen items to give your closet a head start on the red trend!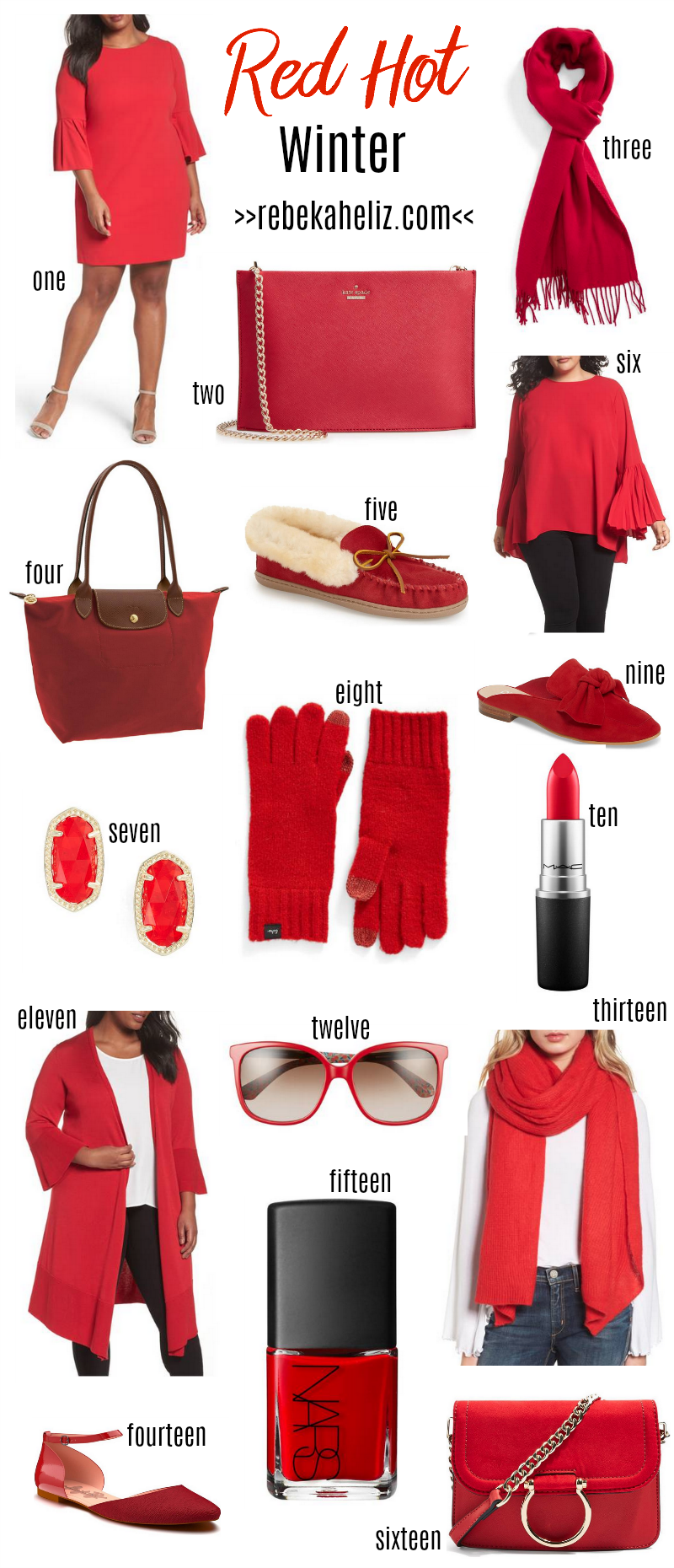 1 // 2 // 3 // 4 // 5 // 6 // 7 // 8 // 9 // 10 // 11 // 12 // 13 // 14 // 15 // 16
This bag (#16) is only $48! WHAT a steal. I already ordered it, and I think it's perfect for holiday parties.
Several of my friends have these flats (#9). I had been waiting for a fun color to come out, so I think I need to grab these. They are way under $100 which is a good price. I love the bow detail.
If you've been following me on Instagram, you know I'm obsessed with bell sleeves. This dress, top (#6), and sweater (#11) are all great options in a fiery red color.
Don't be scared of this trend. For me, bright colors can be a little intimidating. I like to pair bright red with more muted items, such as jeans or black skinnies. I can't wait to see how this trend plays out this winter!
Shop the post:
Thanks for reading. I hope you have a good rest of the week!
XO,
Rebekah