Happy Thursday! Who's ready for the weekend? It's going to turn cold here (again), so I'm preparing with all of my scarves and boots ;) I don't know if you've been paying attention to trends, but velvet is everywhere! It's definitely having a moment right now. I'm going to be honest though, I'm not willing to spend an arm and a leg on a trend like this one. I do like it, but it's not something that I'm going to want to wear for years. Do you know what I mean? That's why I've curated a list of affordable velvet items from Old Navy. Everything is under $50!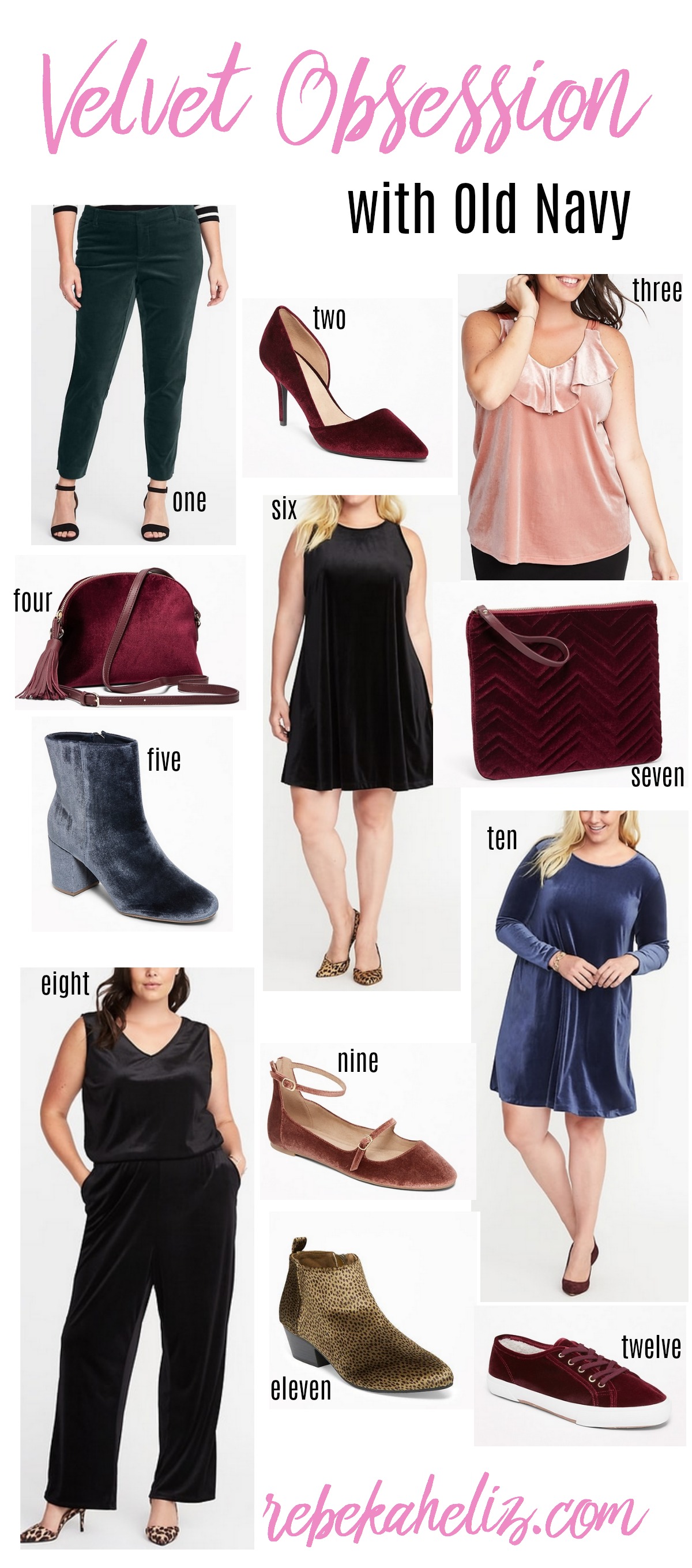 1 // 2 // 3 // 4 // 5 // 6 // 7 // 8 // 9 // 10 // 11 // 12
Wait…leopard AND velvet? These velvet booties (#11) are in my cart as we speak. I LOVE leopard and we all know this. I think they will add the perfect touch to an otherwise boring outfit!
How to wear: black skinnies + turtleneck
I ordered the velvet tank (#3) in pink and black. I have a couple of holiday parties lined up, and I think this is a versatile top. You can be on trend easily for way under $50. I think pairing the tank with a pencil skirt and blazer will be great for work as well.
How to wear: black pencil skirt + blazer
These pine green velvet pants (#1) are coming to the blog next week. I think styling them with black & white stripes is genius. I really like the ankle length!
How to wear:  black + white tee
Shop the post:

I would love to see how your styling velvet items this fall. Feel free to leave links to your blog posts in the comments below. Thanks for reading!
XO,
Rebekah