Happy Wednesday y'all! All of a sudden, winter is upon us. I'm a little worried about the weather forecast beacuse all I can see is cold, dry air. That means now is the ideal time to perfect your holiday skin routine. With all of the parties and events, you don't want to have to worry about dry skin or breakouts. This is where the Michael Todd Beauty Sonic Smooth Dermaplane system comes in!
Before we get started and I share my experience, I wanted to give a little background on my history with dermaplane. I had been to a couple of sessions at my local spa as I was nervous. I had an incredible experience with this process. My skin felt healthier, was incredibly soft, and was noticeably brighter. When I saw that Michael Todd Beauty had an at-home dermaplane system, I was definitely intrigued. I read several reviews and decided to take the plunge.
What is dermaplane?
Dermaplane is essentially like shaving your face. WAIT, don't run away just yet. This process is not meant to scare anyone away. This system gets all of the dead skin and peach fuzz off of your face. Trust me, I was shocked at how much peach fuzz I had!
Is it safe for sensitive skin?
YES, I have super sensitive skin and have had no problems so far. Just be sure to follow the instructions ;)
Does it hurt?
Not if you do it right! You have to pull your skin taut so that you won't slip and cut your skin. It seems like an intimidating process, but don't worry!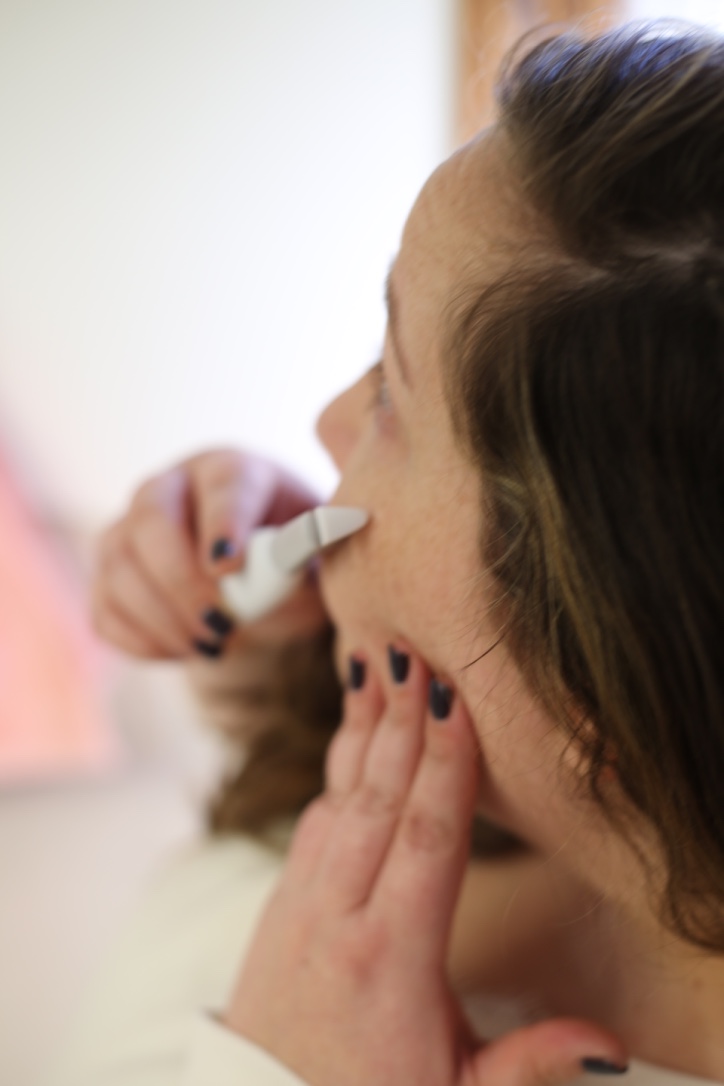 Dermaplane system (c/o Michael Todd Beauty)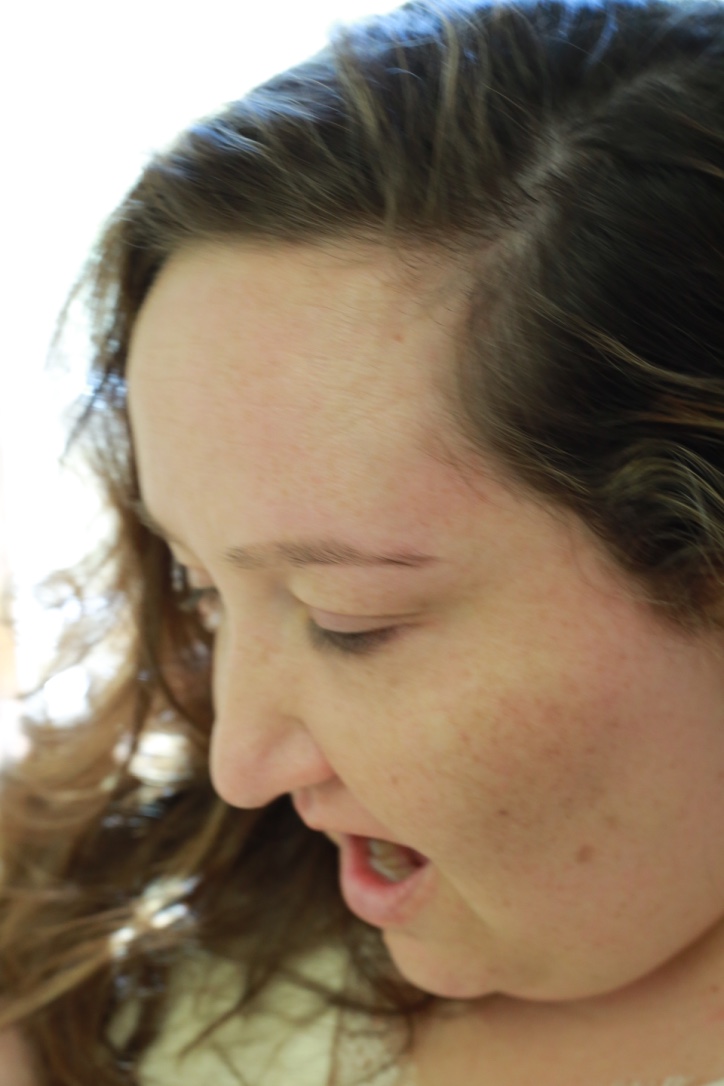 How often should I use the dermaplane?
I've been using this system once weekly. I also use an exfoliating treatment once weekly as well. My skin has never felt softer! Even though I had little hair on my face, getting rid of the peach fuzz really helped my skin look fresher and brighter. I also am in an ongoing effort to get rid of dark spots that were caused by sun damage. I talk about my sun damage/dark spots in this post and which foundations work for me.
How should I prep my skin?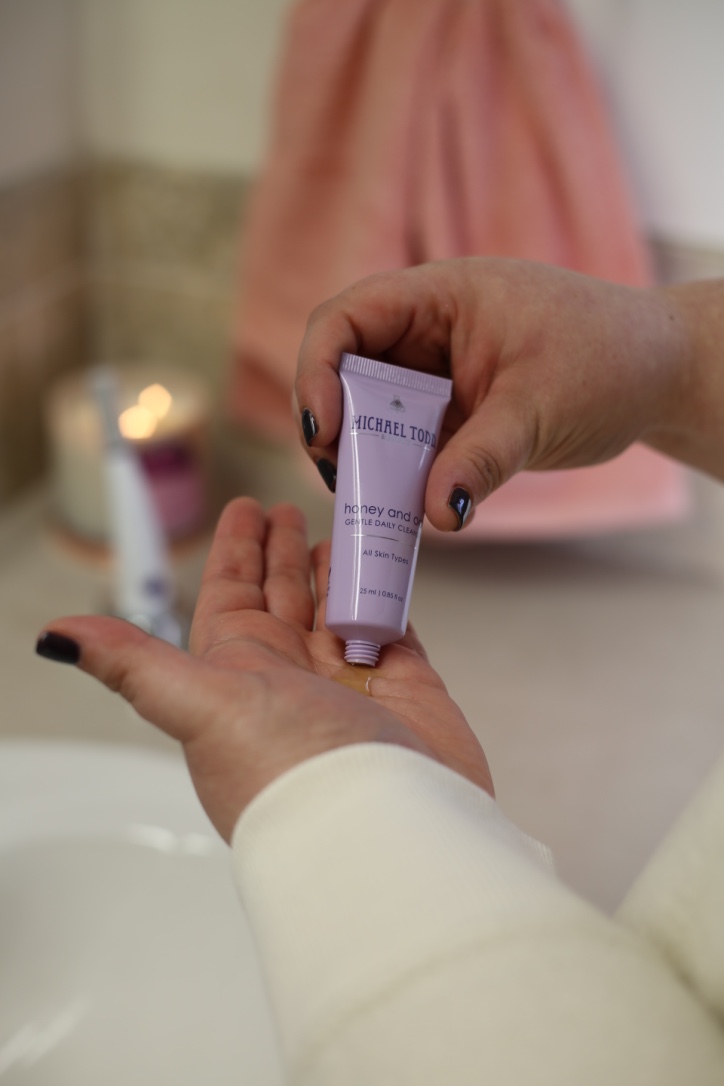 This is important! Be sure to use a cleanser that gets rid of ALL of the oil from your skin. The dermaplane system will be next to useless if you don't clean your skin first. Thankfully, the Sonic Smooth system comes with a cleanser.
How should I treat my skin after?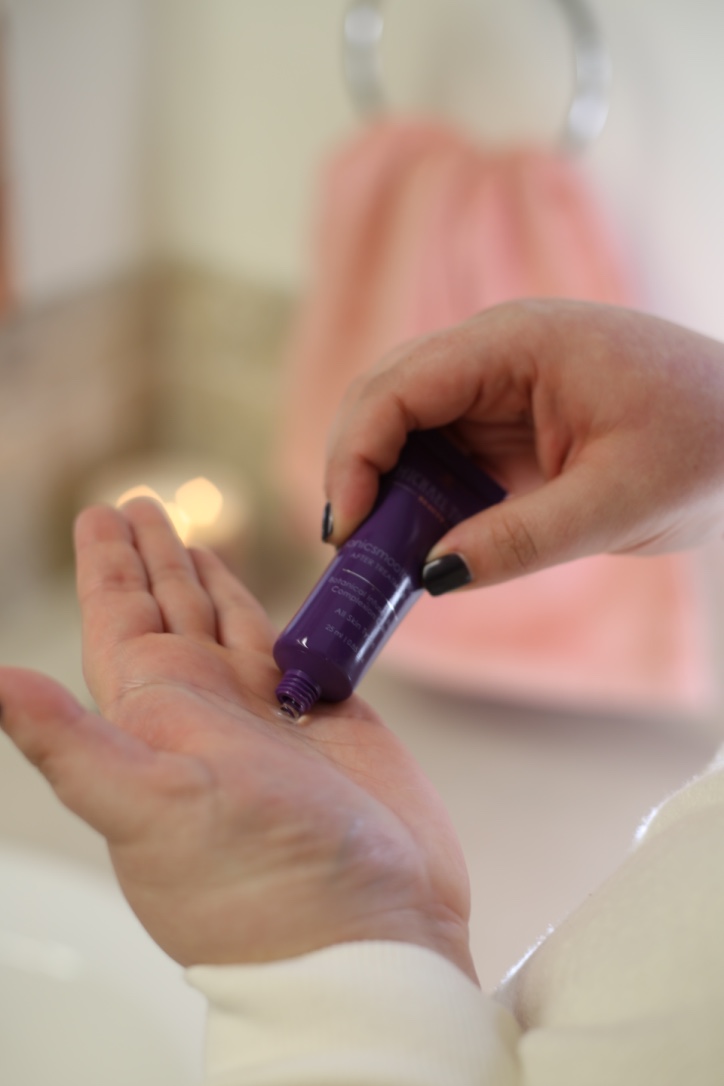 The lovelies at Michael Todd Beauty are so genius, because they include an after-process gel that soothes the skin nicely. Don't worry about seeing a little redness, that's normal! I also really like this product that I use after getting my eyebrows waxed.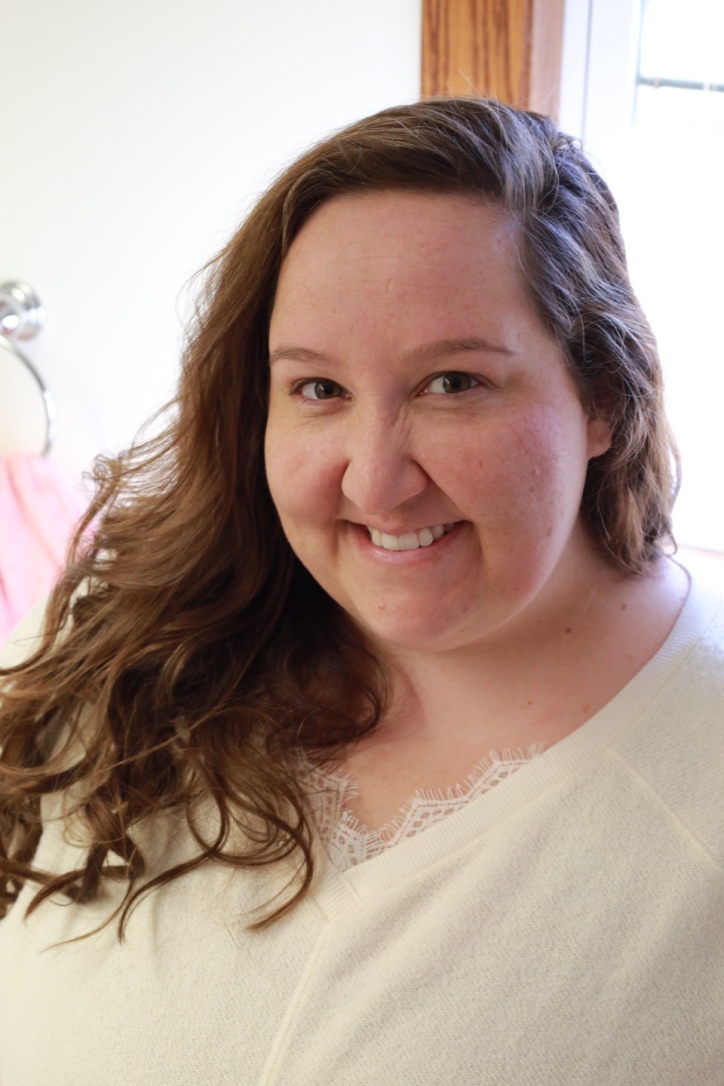 Here is my fresh, clean skin after dermaplane. I am really liking the results so far, and I can't wait to continue to get rid of my dark spots. YAY!
Shop the post:

I'm so thankful that Michael Todd Beauty was kind enough to send me the at-home sonic smooth system to try. As always, all opinions are my own. Thanks for reading & let me know if you have any questions. XO,
Rebekah