Happy Wednesday. This is my favorite post of the holiday season so far! I grabbed my fur vest and headed over to my photographer's house for a holiday shoot. I'm OBSESSED with the holidays if you couldn't tell ;) Here's how I'm styling my fur vest for the holidays:
(To shop the above photo, just click on the + sign inside the white box!)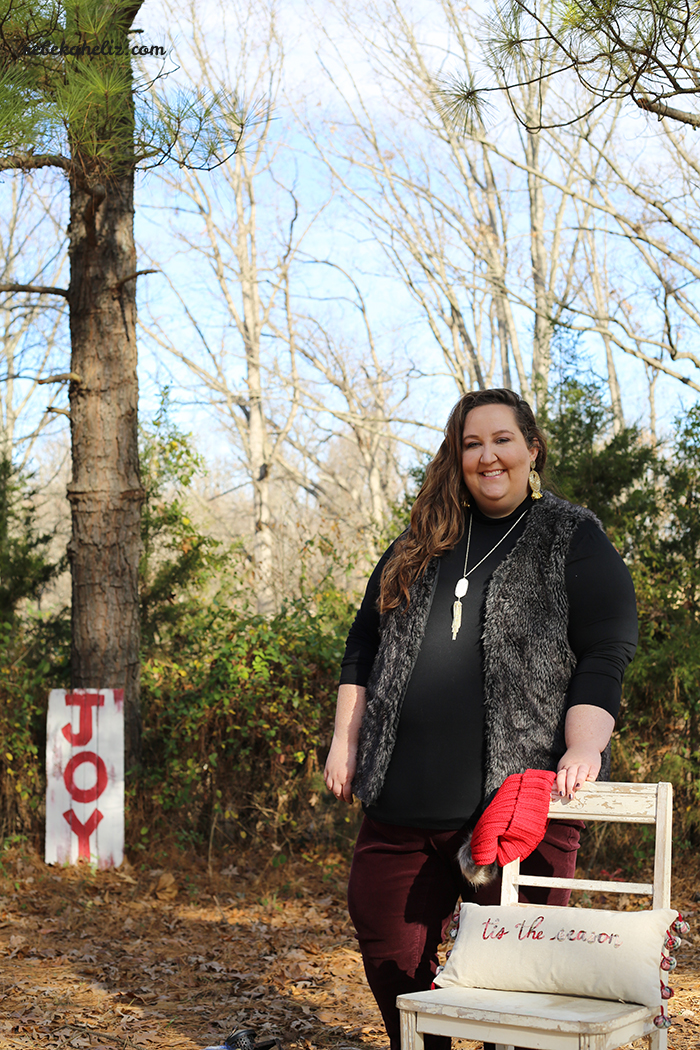 Outfit details: Faux fur vest // Tee // Cords, old (similar) // Necklace // Earrings, old (similar) // Flats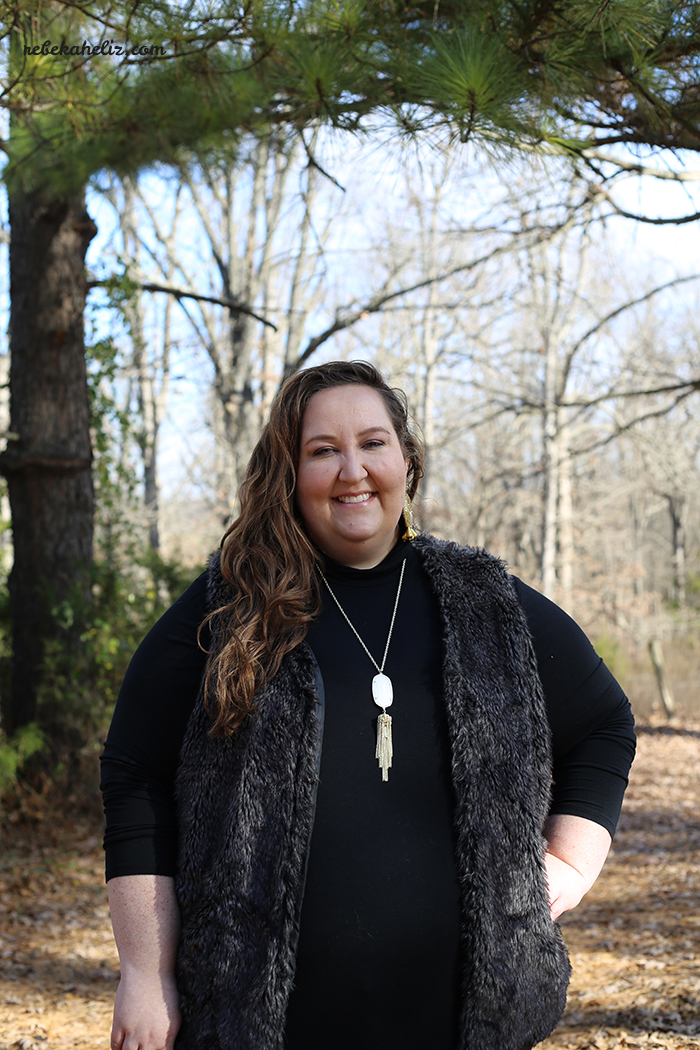 I never want to take away from the fur, so I always pair this vest with a muted/solid color tee or turtleneck. The vest should be the focus of the outfit, so that's why I keep the shirt underneath pretty "calm". Nothing is better than black & gold, so be sure to throw on some gold jewels.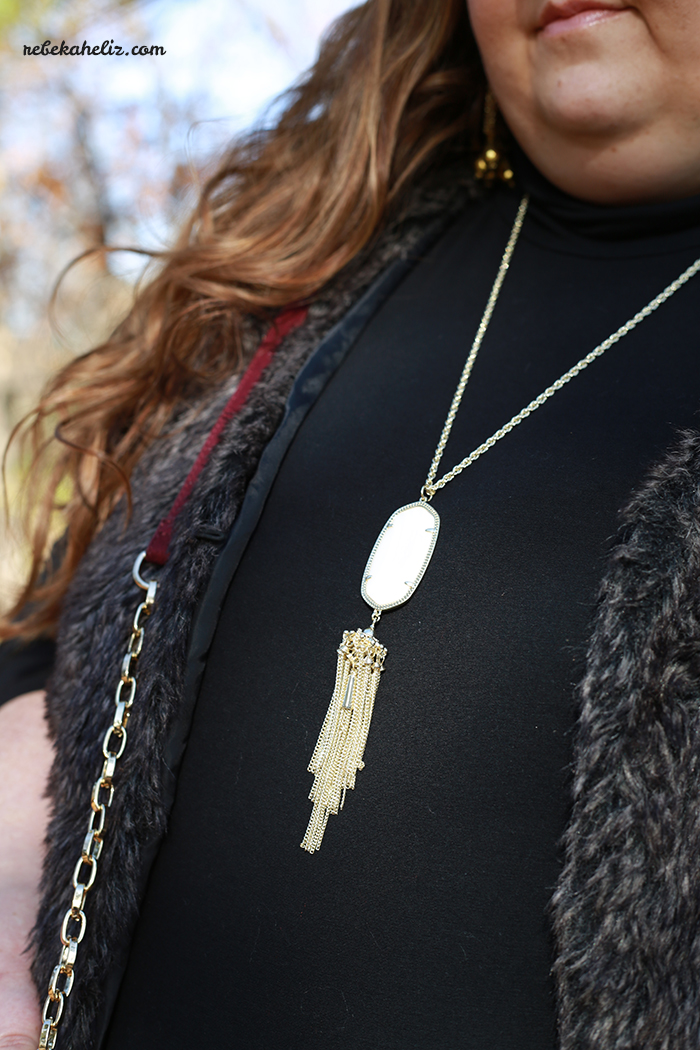 Any other Kendra Scott lovers out there? She's such an inspiration to me as a businesswoman in my career and as I grow the blog. Her jewelry (and now home) collections are beautiful! I collect these necklaces, and I love pairing them with casual outfits. To me, they really add that "pop" to dress up an outfit!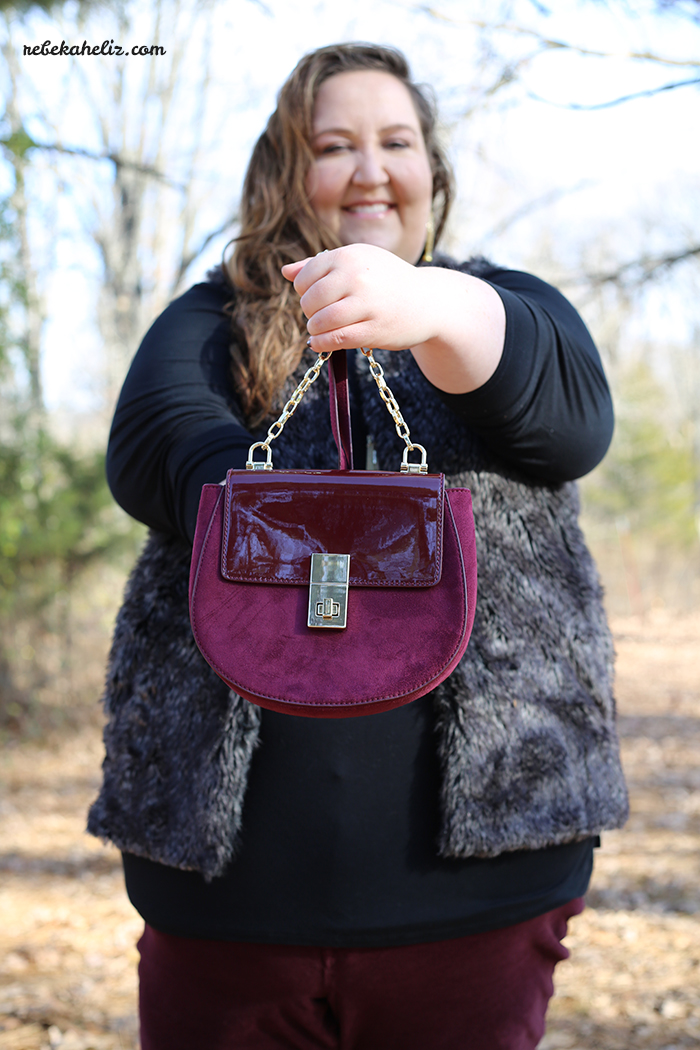 This bag is a popular dupe for a designer version that is over $2,000. Trust me, you'll be just as happy paying $23 for this version. It's sold out in maroon but comes in a pretty gray or cognac! I love a good deal!
I also thought it would be fun to throw on my favorite (under $20) plaid scarf. This thing is SO warm! It will keep you cozy in even the coldest weather. The colors just scream fall to me. I also have the pink/navy version!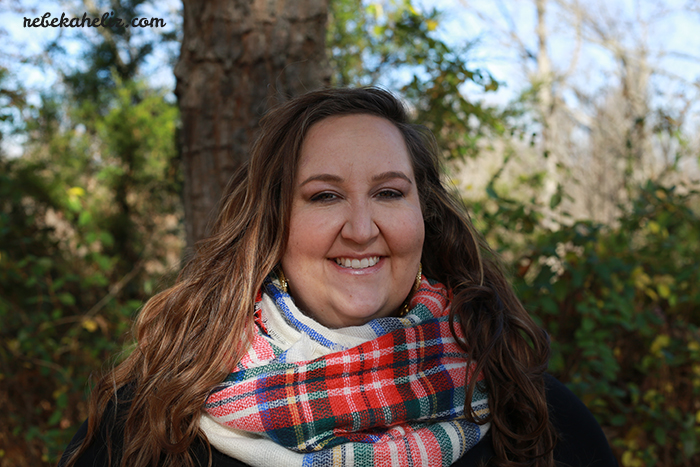 Shop the post:

Happy holidays y'all! I would love to see your holiday outfit posts, so be sure to comment below! I'm also going to be starting a weekly review newsletter with styling tips and more, so you can sign up here!
PS: If you're still shopping for the holidays, I highly recommend my watch from this post.
XO,
Rebekah
(photos by D. Keener Photography)