Happy New Year y'all! I can't believe that it's already 2018. Where in the world did the time go? I wanted to take some time to reflect back on 2017 and share my accomplishments. Be sure to check back tomorrow as I highlight my goals/thoughts for 2018!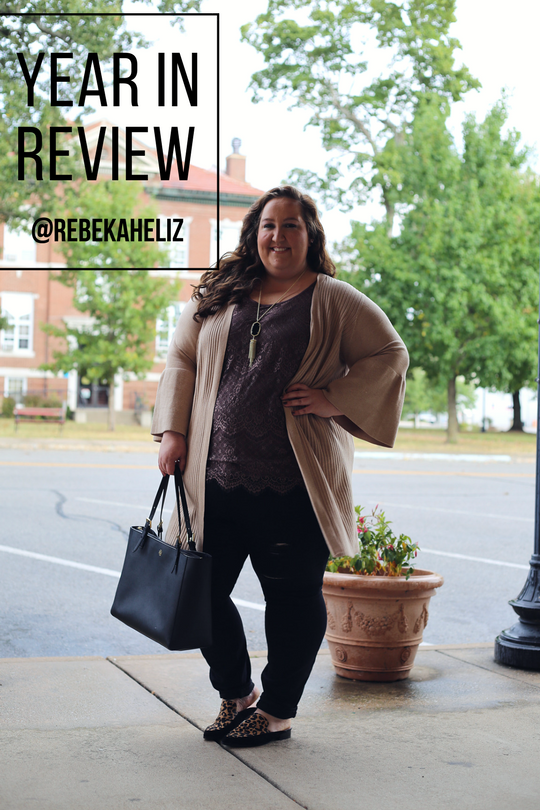 Here is my year in review for 2017:
Personal accomplishments
Pharmacist: I passed my boards and became a licensed pharmacist in the state of Arkansas on January 27, 2017! I attended school for many years, and this was by far the greatest personal accomplishment in my life so far.
Turning 30: I turned 30 in October. While I was a little hesitant about my age, I choose to see this as simply the next page in the book of my life.
Blog accomplishments
I hired a photographer and a blog consultant. I will be explaining more tomorrow in my 2018 post, but I really took a leap of faith this year. I came to the realization that if I really wanted to grow the blog, I needed to create the best content possible and deliver it to the best of my ability. Since I wanted to for sure bring more outfits to the blog, I knew I needed a photographer to bring my outfits to life. Darcy has been amazing in capturing exactly what my vision was with different outfits. A couple of my favorite outfit posts are here and here!
Favorite places I traveled
OKC: Oklahoma City is thankfully only around 5 hours for me as a road trip. This was my first time to visit. I was thankful to be able to stay with the Renaissance near Bricktown! I had the cutest little balcony on my room and the beds were SO cozy. I can't wait to go back. Blog posts:
Memphis: Tennessee really got to see the best of my blog friends Ricci and Jenn. We all three got to meet up and see where Elvis lived! Y'all I will be the first to admit that I wasn't so sure that visiting Graceland was really up my alley but it was so fun! I really got into it! Blog post:
Nashville: The Tennessee adventures continued when we visited Nashville. Jenn lived in the most fun neighborhood, the Gulch! It was so great to explore the city with my BFF's. Blog post:
St. Louis: I had the privilege of working with the Four Seasons in St. Louis this year. When I was younger, I visited the Arch but it had been many years. I had the most amazing view in my room, and I was so excited to relax and see fireworks during Labor Day weekend. Blog posts:
Favorite Products
More product reviews are coming in 2018, but here are my favorite go-to products that I use everyday:
I have really enjoyed engaging with my readers on various forms of social media and here on the blog. If you have post ideas you'd like to see in 2018, be sure to email me! I will be back tomorrow with a blog post about 2018 and what I plan to share here on the blog.
XO,
Rebekah