Are y'all staying warm? I will admit, it's been a struggle here in Arkansas. Don't let the sun in these photos fool you, it's still COLD! The good news? Now is the PERFECT time to buy coats if you're in the market for one, because they are all on sale! Like major sale. I thought I would share this burnt orange coat and striped tee outfit with you and highlight the best coat sales going on now.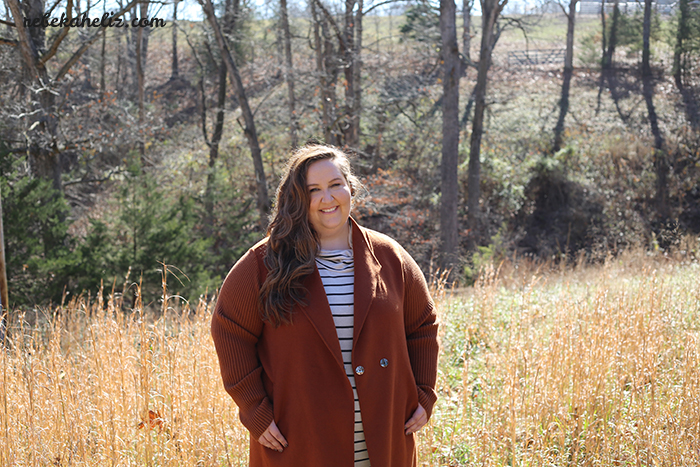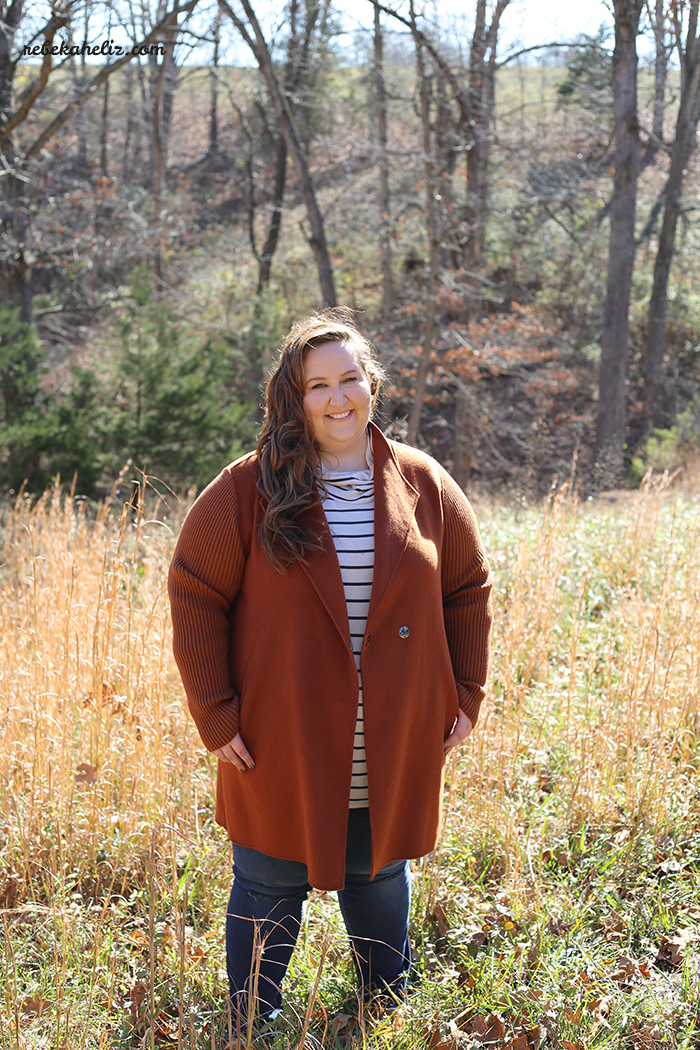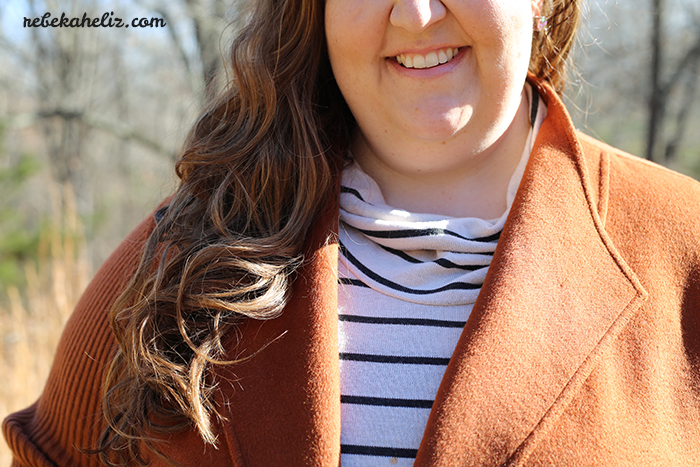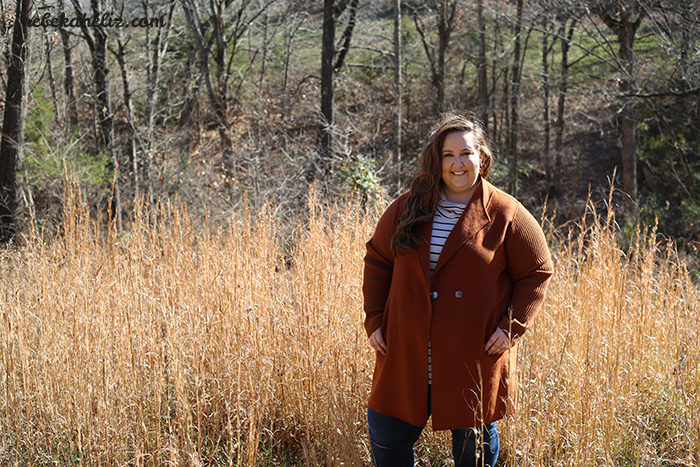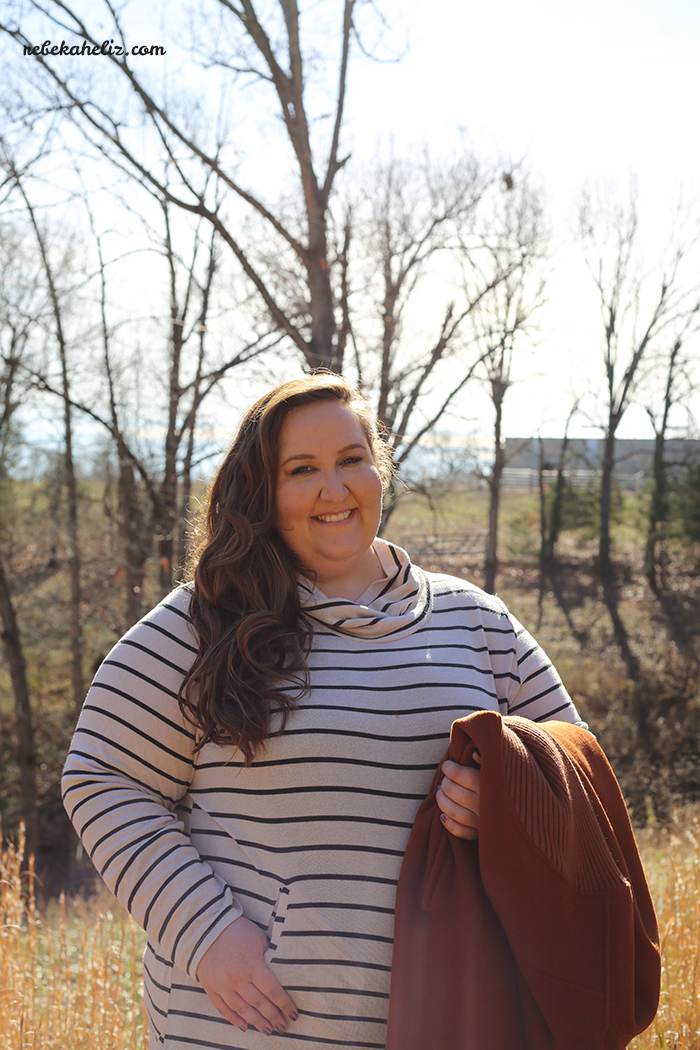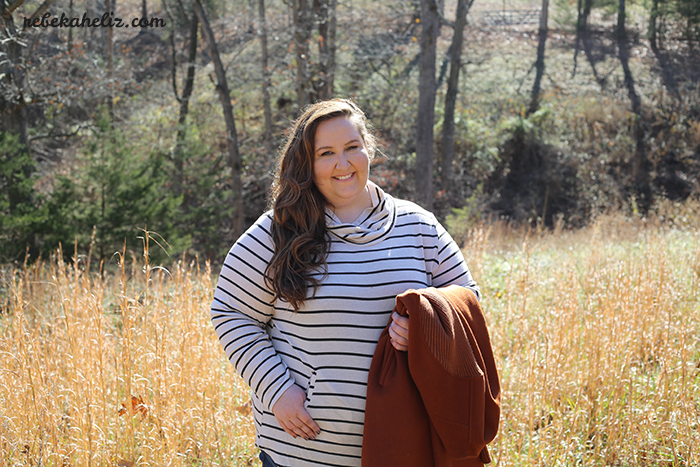 Let's be honest…never thought I'd have a coat this color. In no way am I promoting the Texas Longhorns today…although I know a few people who would be happy if I was ;) This particular coat is sold out which I totally get because it's gorgeous! Don't worry, I've got you covered with several other options below. It was so fun to shoot this look in a field at my photographer's house. And yes, this was in the middle of winter. This season cannot make up its mind. We are expecting freezing rain tomorrow night so WHO KNOWS.
Guess what?! I'm going to Chicago with my BFF's this weekend! I went ahead and ordered this coat and I'm so glad I did, because it's supposed to be under 20 and snowing. It's on major sale for $89 and it is so so warm & cozy.
Here are the BEST sale coats:
Also, since rainy season is just around the corner, I rounded up the best sale rain jackets here:
I hope you find a good steal on a coat now before winter is over ;) Thanks for reading y'all! Be sure to follow along on our trip this weekend via my IG stories!
XO,
Rebekah