Happy (almost) weekend y'all. I really am sorry that I haven't been more consistent here on the blog. I have 4 days off in March and no trips planned just so I can get back in the swing of things! I also have to get my taxes done…BLAH. Adulting is no fun sometimes ;) Today I wanted to share one of my favorite haircare/style brands with you and which products I gravitate towards. This post is in no way sponsored, I just happened to have found a brand that I'm fond of for several reasons. Meet Oribe!!!!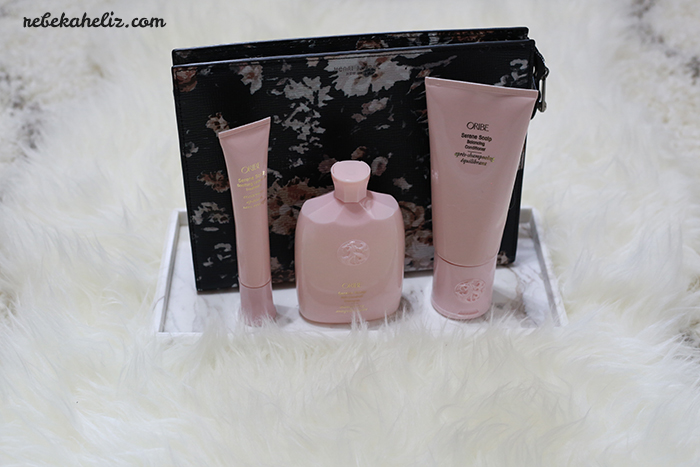 Let's start way back in Jr. High & High School when I had a definite hate relationship with my hair. I ALWAYS wanted straight hair like my friends. It would take me hours to straighten it, and it would immediately go wavy when I walked outside in the Arkansas humidity. I would go from short hair to long hair and back again. I couldn't ever really grasp a good hair style for myself. THEN I was in the scrunched curls (with LOADS of gel/mousse) phase. They say a picture is worth a thousand words…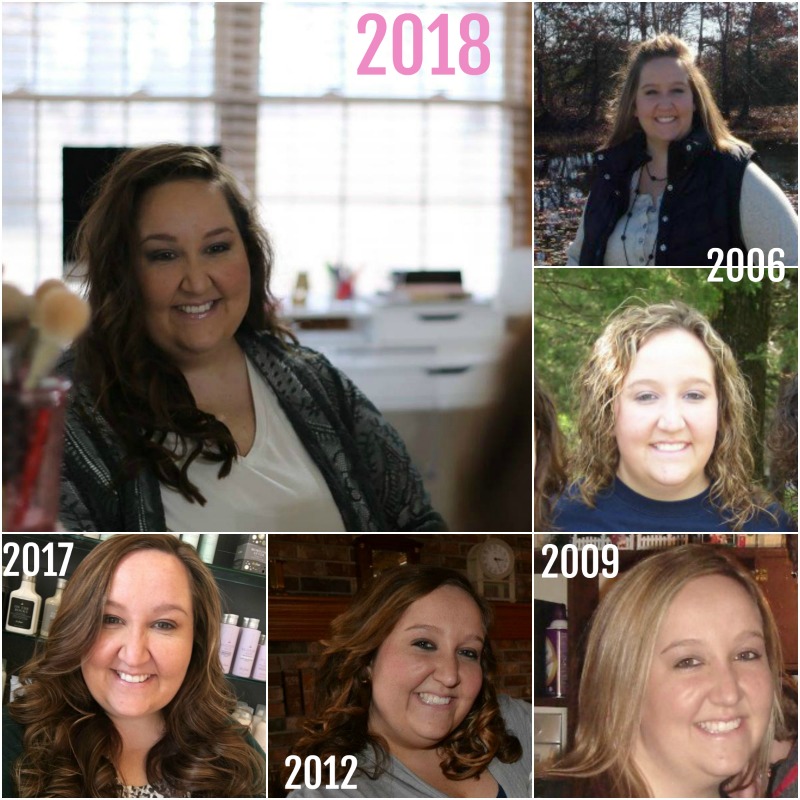 First of all, my smile is the EXACT same. Second, just wow…it's taken me 30 years to get to a place where I can honestly say I LOVE MY HAIR! Granted, I usually just pull it up in a bun for work every day but I love getting a blow out at DryBar when I'm in Dallas. I'm going to explain more in-depth about my love for the wand I use, but you can shop it here. I have finally figured out how to use it and it creates the most beautiful beachy waves with straight ends…my FAVE!
Back to the brand I wanted to talk about today, Oribe. If there's a hair care brand on the market, I've most likely tried it. I don't just use one brand on my hair, but I do use several products from several brands. I thought I would share those here on the blog. Specifically today, let's talk about three issues that Oribe helps me solve:
Dry, Itchy Scalp
products: shampoo + conditioner + leave-in treatment
Oribe just released this new line of "Serene Scalp" products. When I was in Seattle, I tried to find them but no one had them in stock yet. I ordered from the Oribe website immediately and they came in soon after I got home. I guess I never realized how dry my scalp had become until I saw some dandruff on one of my black shirts that I was wearing. I honestly think my hair has become more dry as it's gotten longer, which makes sense. I use this shampoo and conditioner once weekly and alternate with a moisturizing shampoo + conditioner. This leave-in treatment is hands down my favorite product I've used in 2018 so far. It's got a cooling effect that allows your scalp to relax! It feels amazing after a long day. After I brush out my freshly washed hair, I apply a small amount to several sections of my scalp and rub in. It actually didn't cause my hair to become oily and it helped relieve itchiness and dryness in just one use.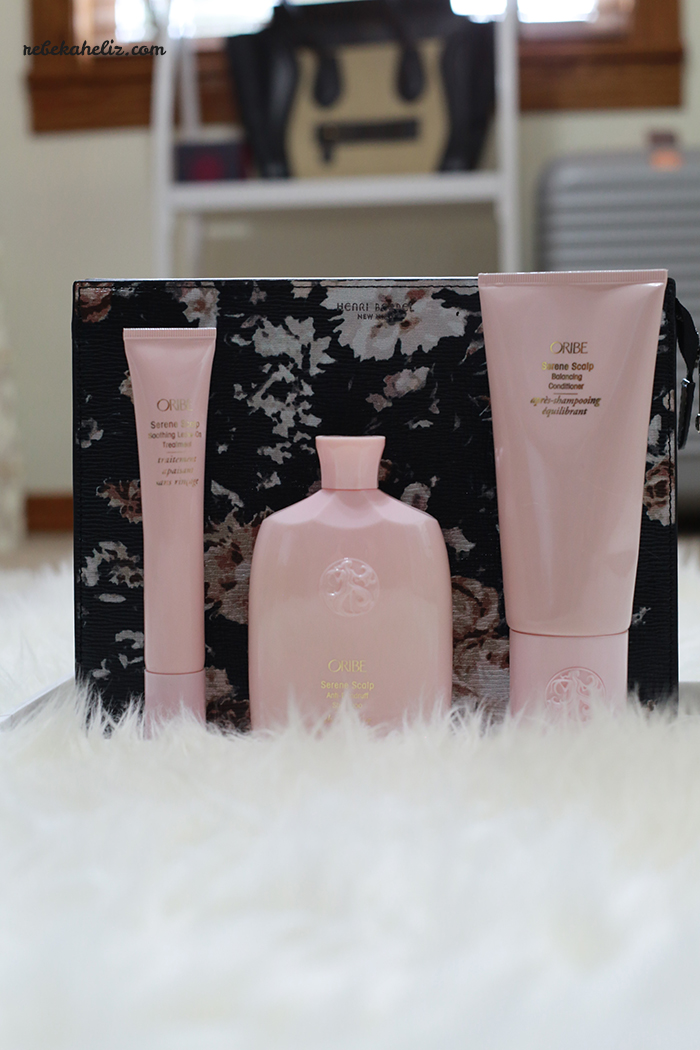 Frizzy, Messy Curls
products: curl mousse + texture hairspray
I do still occasionally like to wear my natural curls, especially in the spring when it's humid and rainy. As my hair has gotten so long, it tends to look messy and unkempt if I don't use product on it. I apply this curl mousse to dry hair (after letting my hair air dry overnight). I have to use four or five pretty good handfuls to cover all of my hair. I then flip my head over and spray with the texture hairspray. Feel free to use a diffuser if you want, or just scrunch and go! These two products help my hair combat frizzy-ness.
Heat Damage + Dullness

products: soft lacquer
This spray is a two-in-one gem! It's just sticky enough to hold a style when using a hot tool. When I want to create those classic curls (with a wand), I spray each section and style as normal. It creates beautiful shine without adding a heavy oil to your hair! I like to think of this product as the "top coat" like you would nail polish.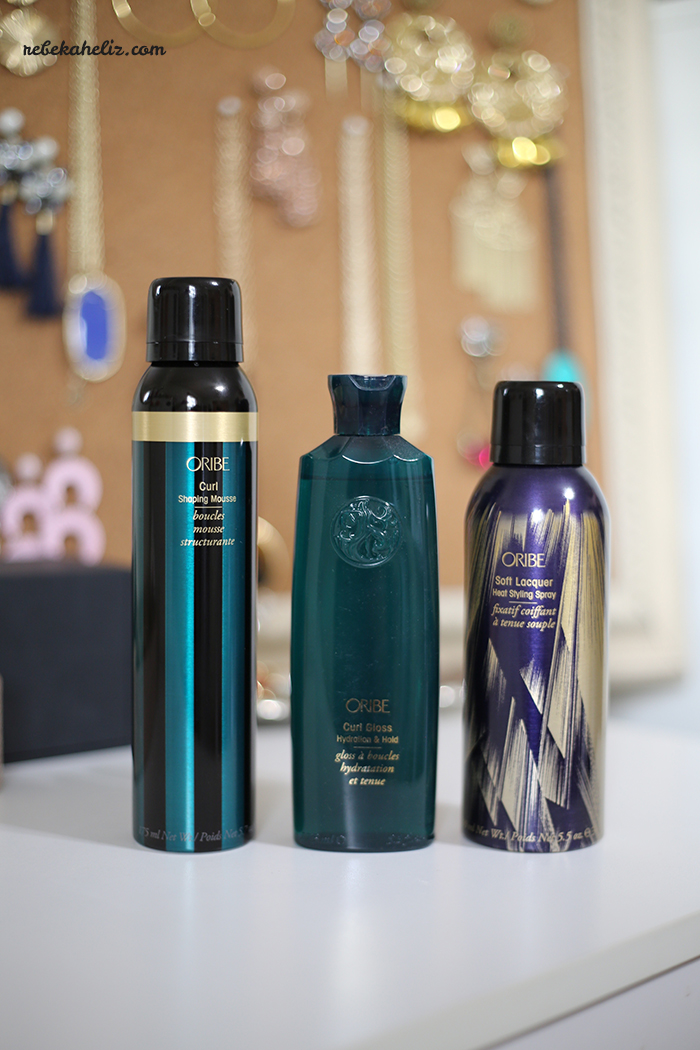 Even though they aren't hair products, be sure to try the perfume + body wash as well. Every Oribe product has the signature "cote d'Azur" scent which is like Heaven! It's a blend of bergamot + white butterfly jasmine + sandalwood.
You can shop all of the products I've talked about here:
I hope you guys like these kind of posts. I will be sure to share other brands I'm loving with you, too! Thanks for reading & have a great weekend.
XO,
Rebekah