Happy (rainy) Thursday…I couldn't be happier. Maybe it's due to my recent Spring cleaning, but I've decided to really assess my accessories and widdle down to classic items that I can wear season after season. It seems that it's so easy to collect a bunch of accessories that you never really wear. I've really been getting rid of my stuff I never use. It's such a relief! I recently went to Dallas, and I visited the Tory Burch store at Northpark. I had been wanting a pair of espadrilles, and I thought I would share with you some spring accessories in olive + white.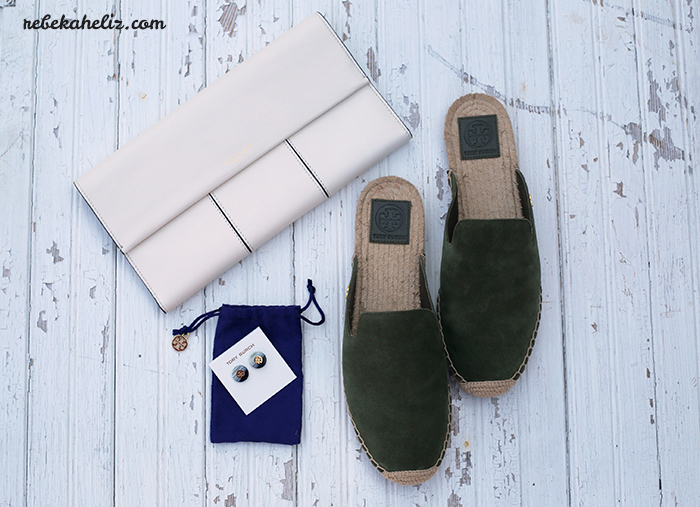 Color scheme I'm loving:
olive + white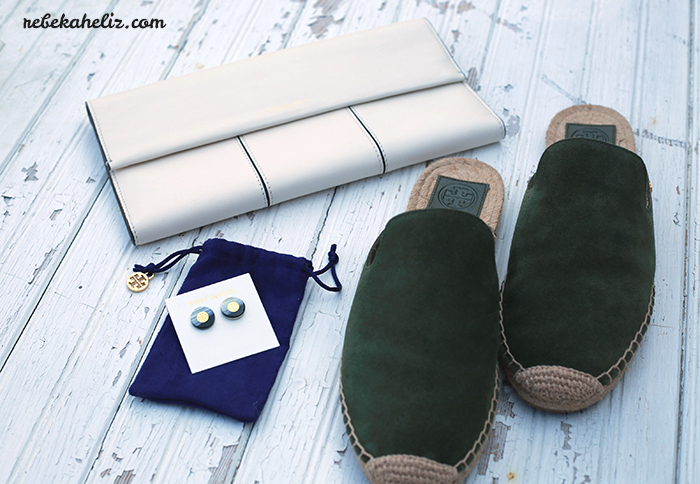 As you can see from the photos, I picked three accessories that look great alone but also together. Granted I probably wouldn't wear them all together, but I like the cohesiveness. These olive green espadrilles would look amaze with white pants! They are super comfy and great for work.
I had been wanting a white clutch, because I didn't have one. I had my eye on one, but it had sold out. I hung around in the Tory Burch store for a while and finally decided on this one. The pockets are perfect and it'll be great for travel. It's part of the "Block T" collection that I love.
I have a love-hate with earrings. I talk on the phone so much at work that I can barely even wear a pair without getting completely annoyed ;) This is why I usually stick to studs for work. I have a different pair of Tory studs that I have worn out, so I thought it was time to add a pair to my collection.
I really like shopping Tory Burch, because her items are classic and timeless.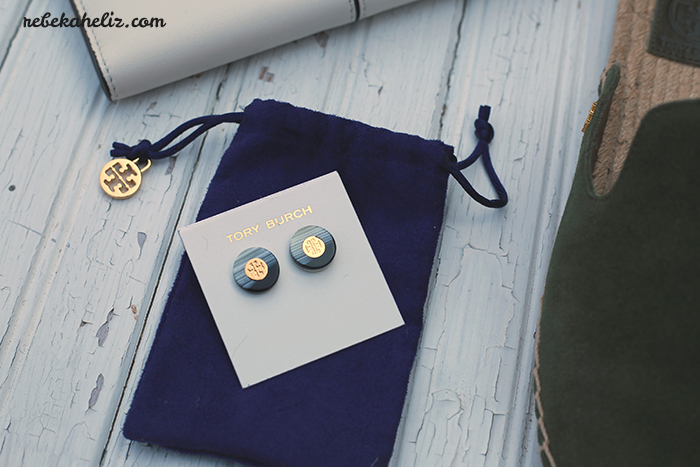 Shop: clutch // earrings // earrings
Thanks for reading y'all. It's almost the weekend, and I can't wait!
XO,
Rebekah