*This post is sponsored by Ana Luisa Jewelry. All opinions & thoughts are my own*
Happy Monday y'all! I have a special treat in store for you today. If you are like me, you are in a love/hate relationship with your jewelry. Since it's officially summer, now is the time to get your jewelry box cleaned out & updated! I think it's at the turn of each season that I really think about what I need to thin out at get rid of. The best part of getting rid of stuff is getting new stuff, am I right?! Today I wanted to share an awesome company with you, Ana Luisa Jewelry, and give you a review. AND be sure to read all the way to the bottom for a discount code + giveaway ;)
Ana Luisa NY
Handcrafted Designer Jewelry
Free sign-up here! Use code "Rebekah15" for $15 off!
Why Ana Luisa?
These designers are jewelry lovers just like me. They have worked for high fashion brands including, Tory Burch and Ralph Lauren. Limited quantity releases mean unique pieces that not everyone has. Each and every product is handcrafted with materials of superior quality.
What was my experience?
The second I opened my box from Ana Luisa Jewelry, I was impressed by the high quality. I could tell that skill and care went into designing, making, packaging, and shipping the jewelry. It wasn't like they just threw a piece in the mail, know what I mean?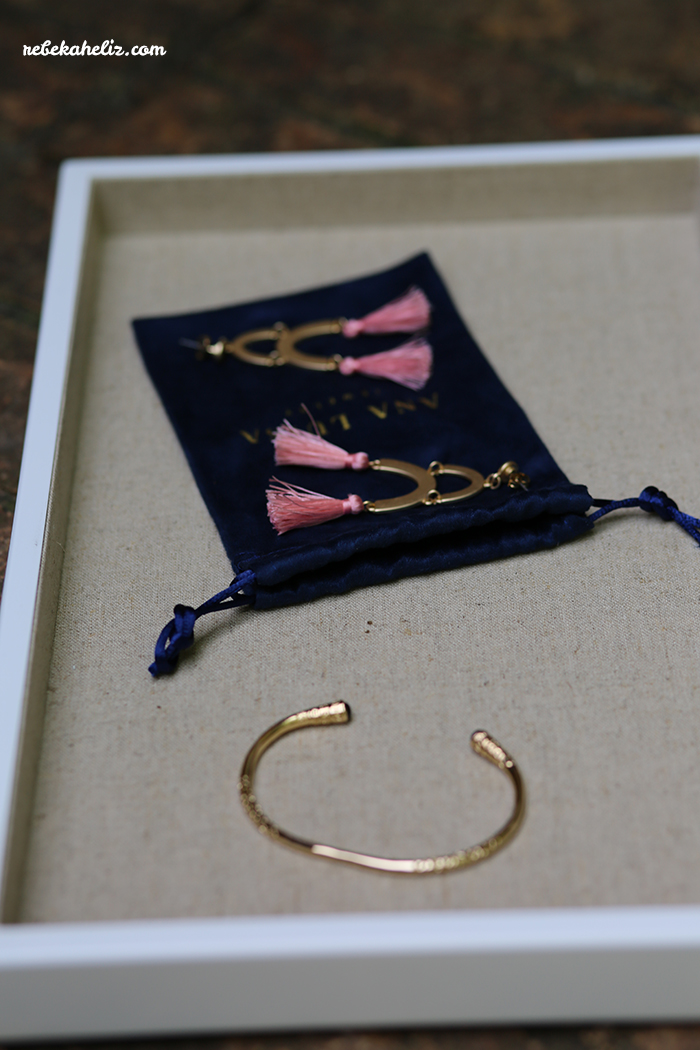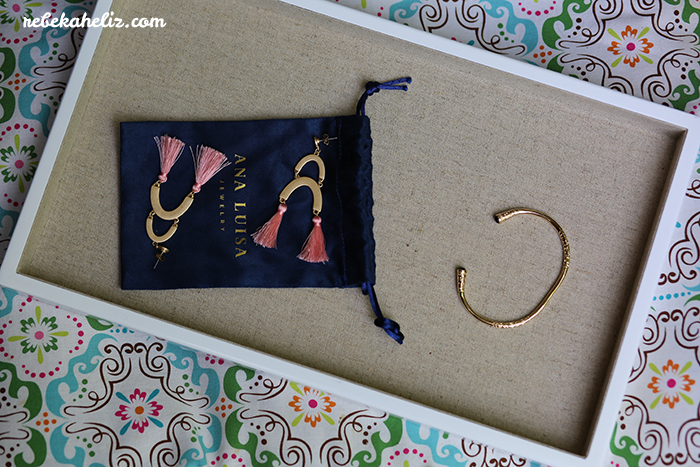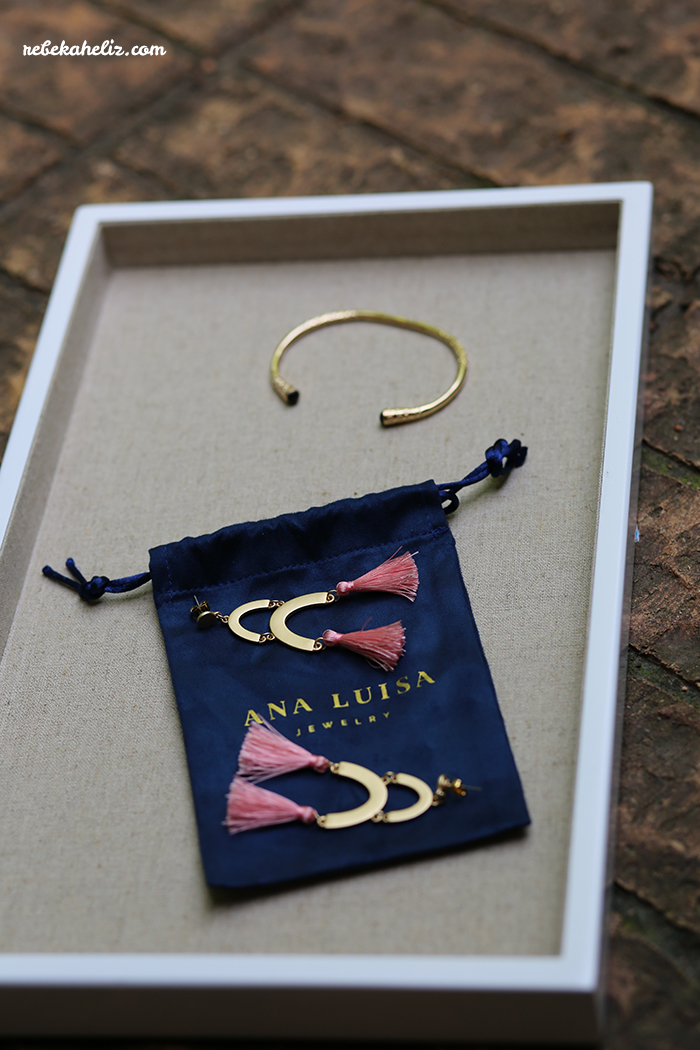 I chose the following pieces: Olivia Pink Earrings + Arti Onyx Bangle
It's easy to see why I chose these pieces, they are GORGEOUS! The bangle has a similar look to a designer piece, but it's less than half the price ;) The tassel earrings look perfect with a little black dress, like I styled below.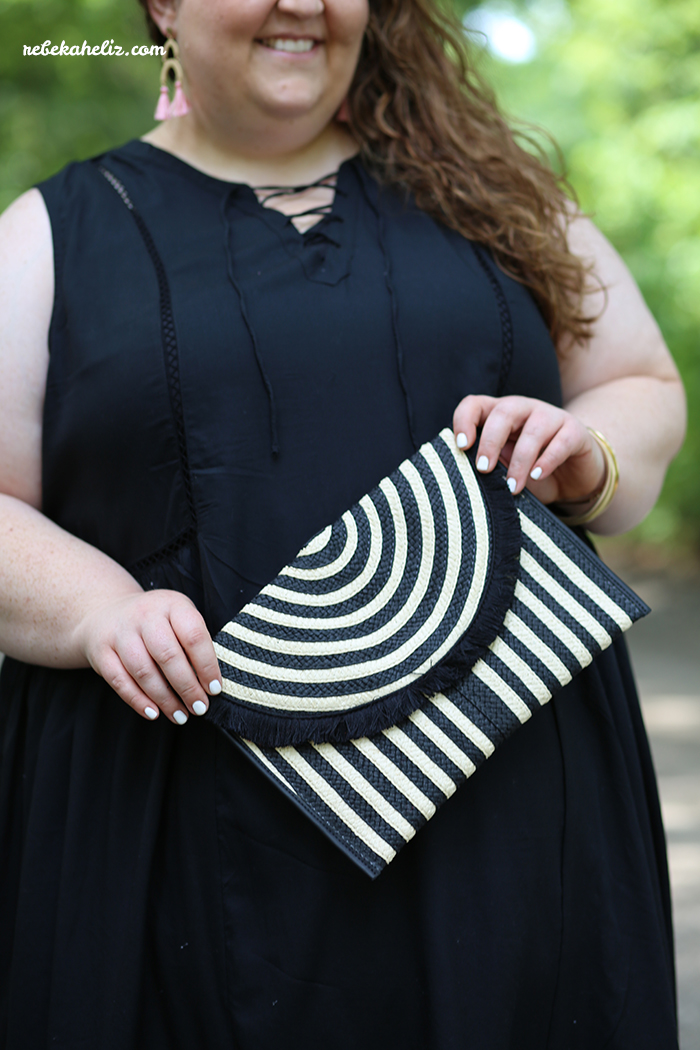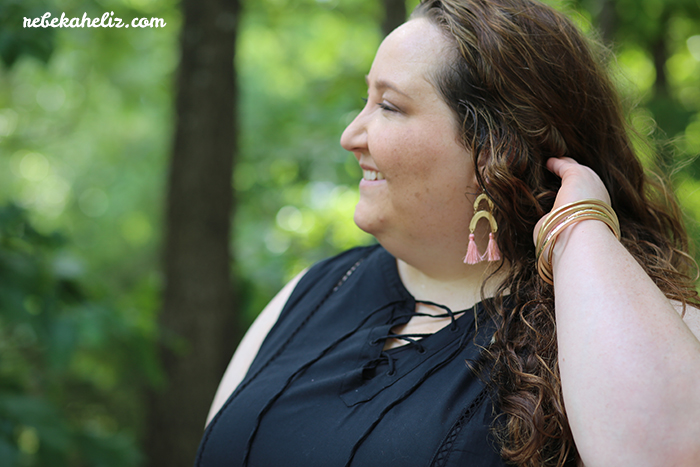 How do I shop?
A free membership is required to shop Ana Luisa. You simply sign up by email here! Be sure to use code "Rebekah15" for $15 off! You get these great benefits: FREE shipping & returns, one-year warranty on all styles, and a surprise gift with each order.
Giveaway time!
I want to give away three pairs of Pink Olivia Earrings! There will be 3 separate winners. Use the Rafflecopter widget below to enter!
(This giveaway is open to the US only and will end on 7-1-18 at 11:59CDT.)
a Rafflecopter giveaway
Thank you to the lovely Ana Luisa team for this post & giveaway! Good luck y'all!
XO,
Rebekah