Happy Tuesday! I hope your Monday wasn't too awful. If you've been following along on Instagram, you know that I took an amazing vacation to Nevis, West Indies. I was looking for somewhere that was relaxing and out of the ordinary. I've heard great things about several places in the Caribbean, but I wanted something different. Having stayed with Four Seasons several times, I was immediately intrigued by the resort in the West Indies.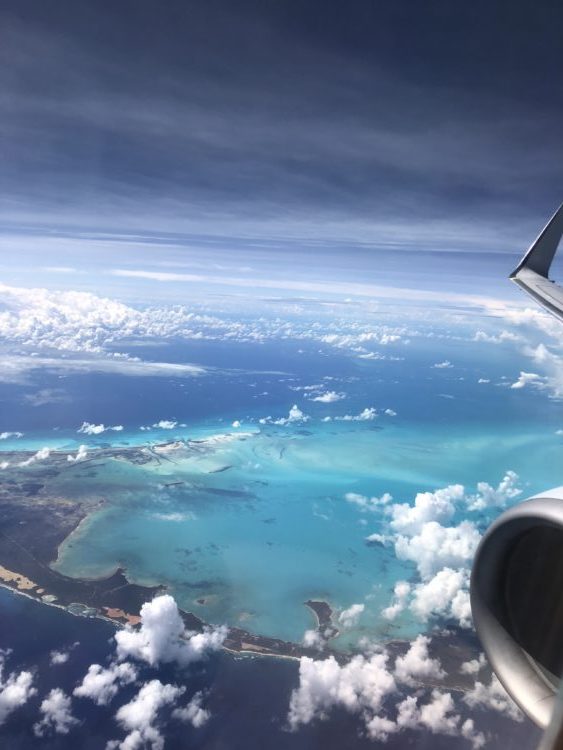 I left from Kansas City and headed to Miami. From Miami, it's a very short flight to St. Kitts. One reason I'm SO glad I picked the Four Seasons was because they had everything super organized regarding my arrival and pick up. Since you have to get to the island of Nevis by boat, it was nice to have the Four Seasons pick me up at the airport and take me to the transfer. I took a van to the Christophe Harbor to board the transfer boat. Be sure to snap a photo of the road between the Atlantic Ocean and the Caribbean sea. It was then a beautiful 15 minute boat ride to the Four Seasons.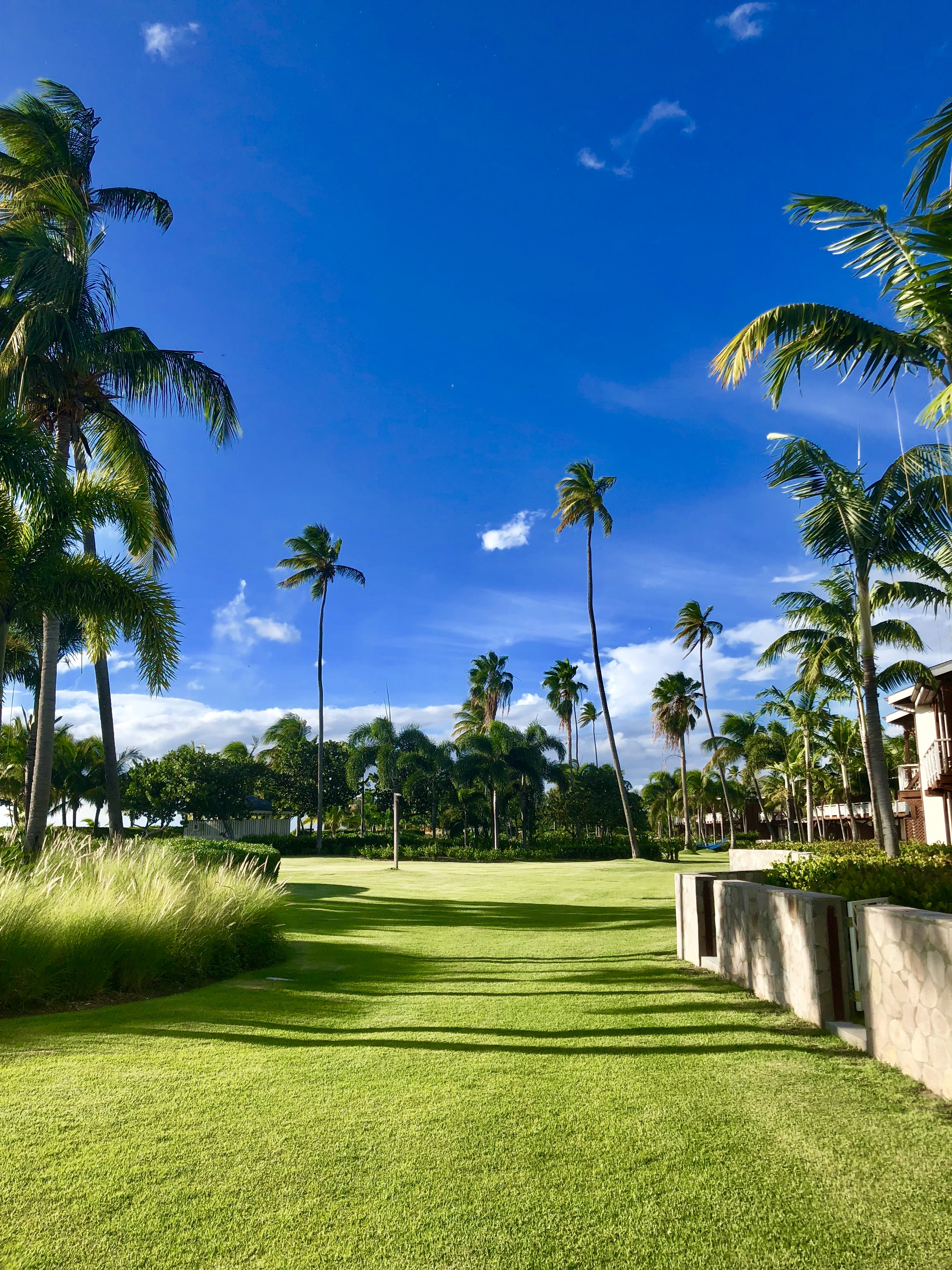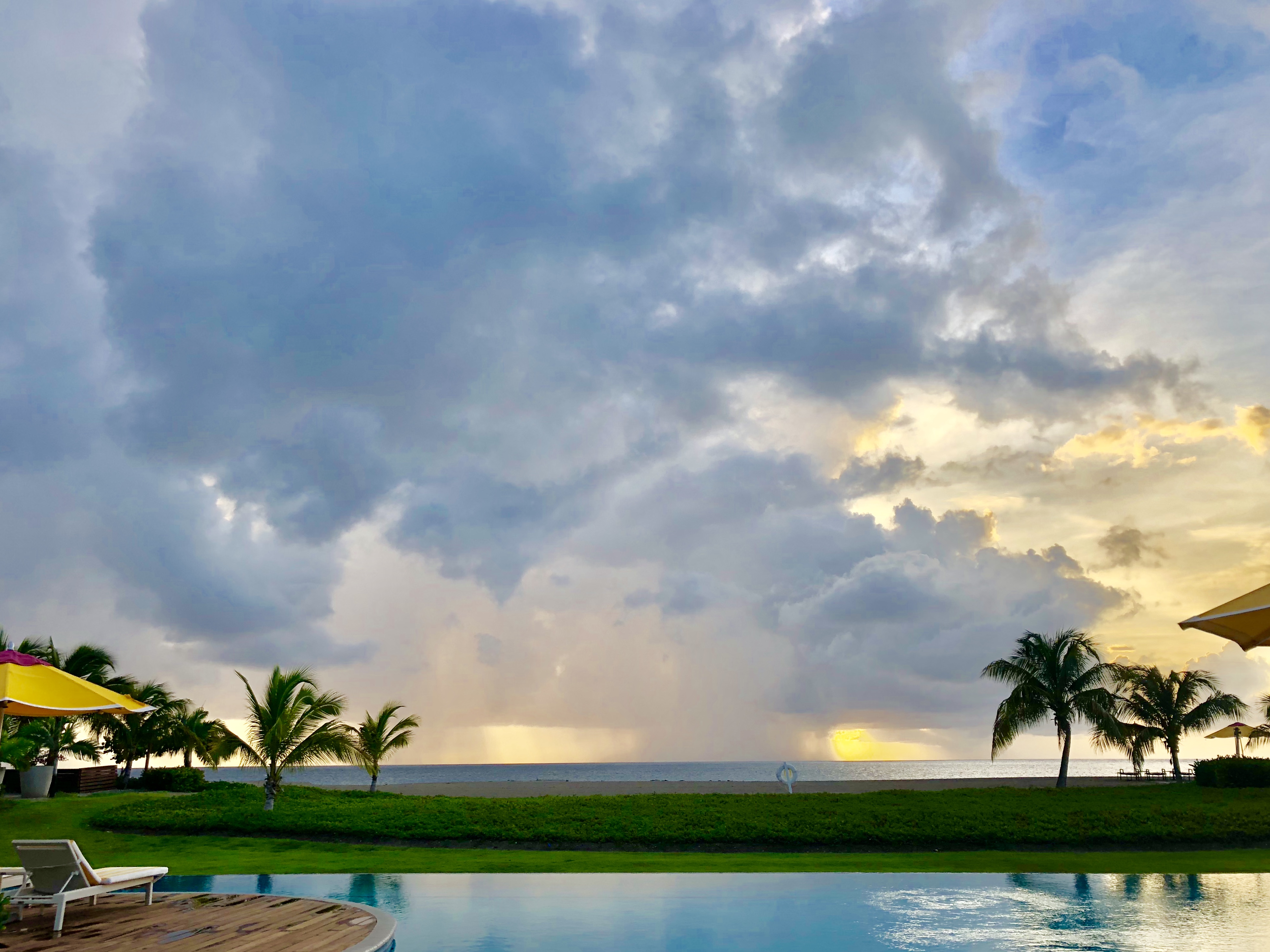 I was greeted by the sweetest members of the Four Seasons staff who took me straight to my beautiful room. I chose an "oceanside" room, so I could walk straight out onto the beach.My room was also located right next to the adults only pool which was an amazing location!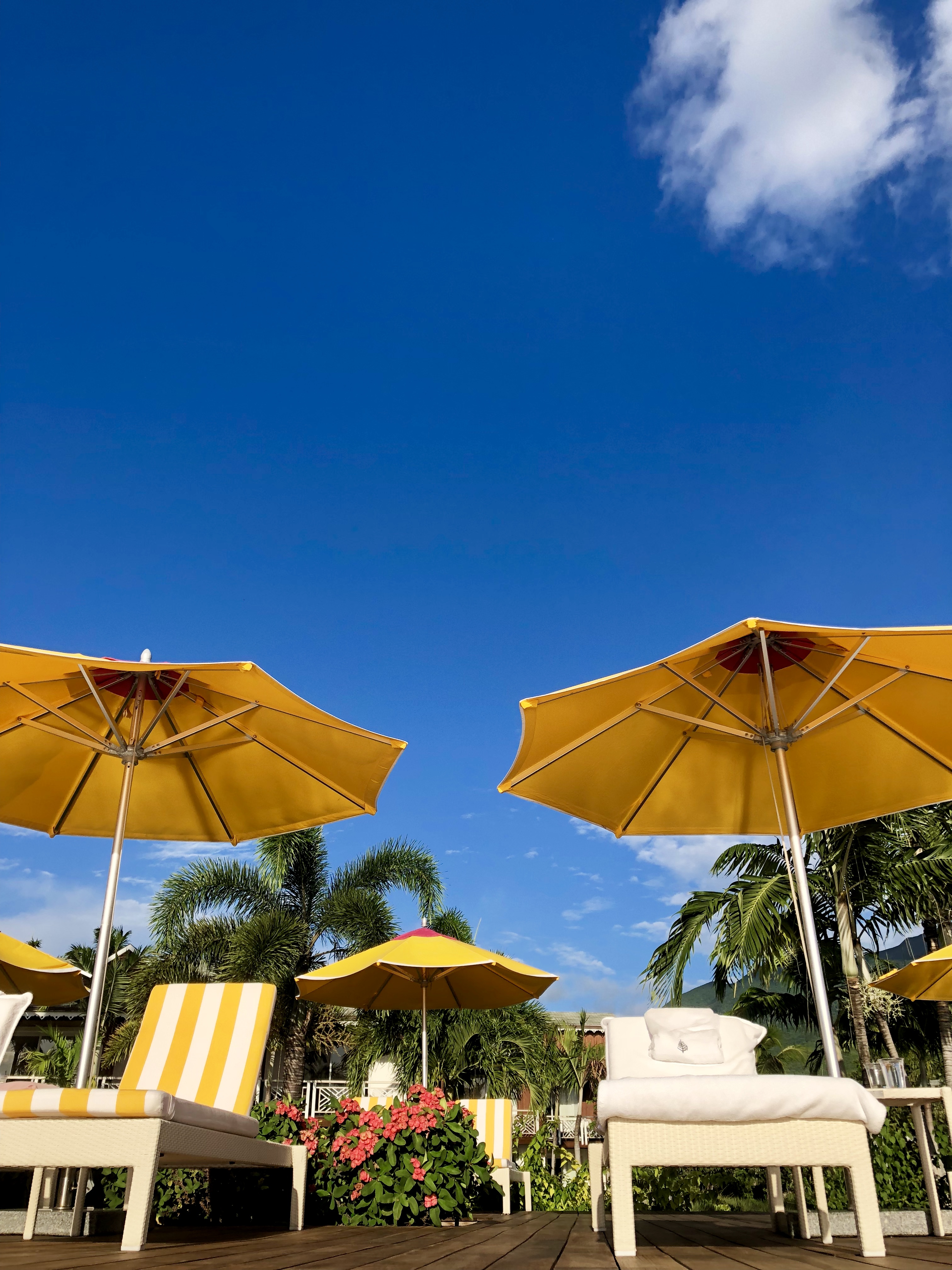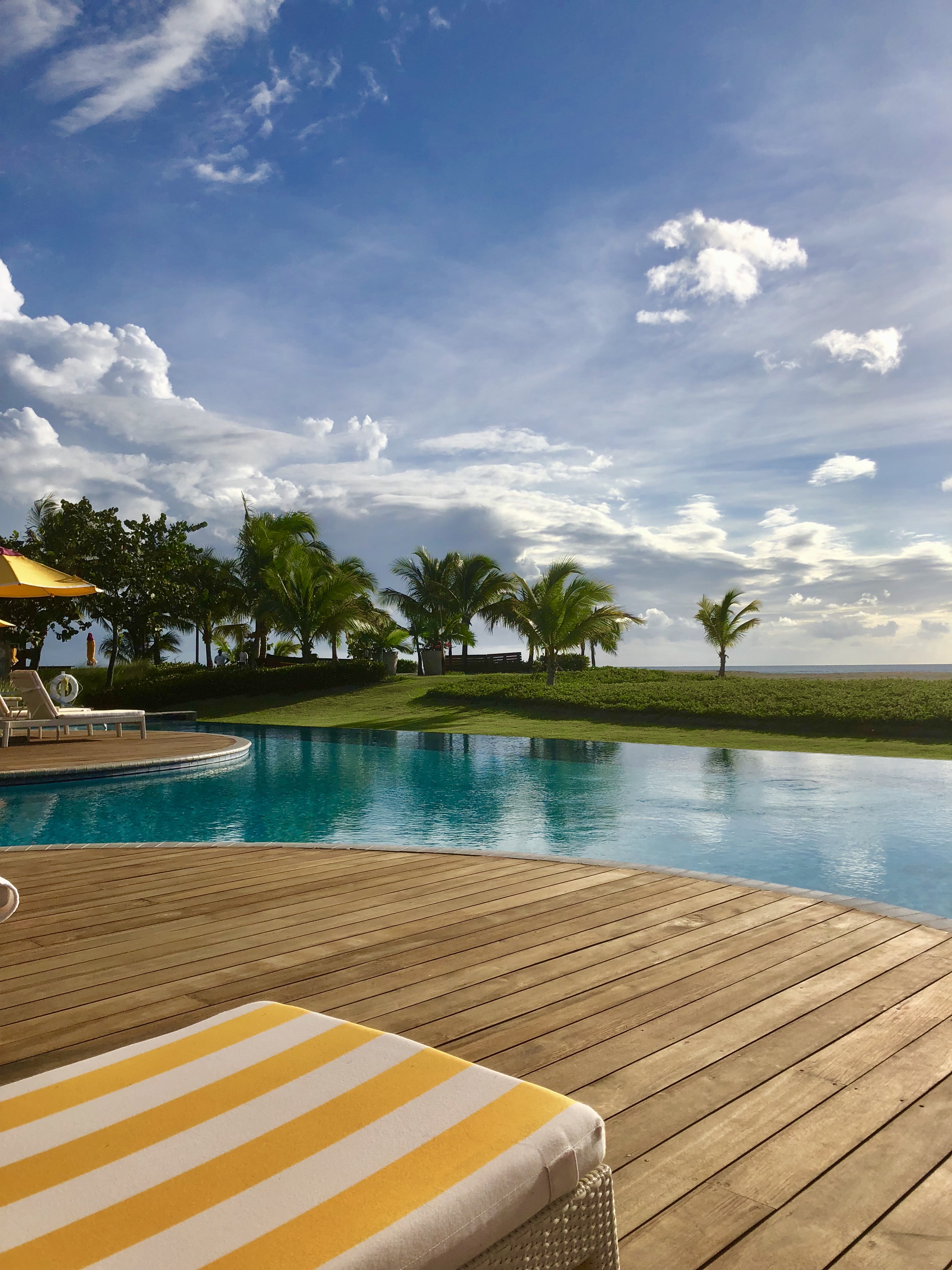 This particular Four Seasons location has recently undergone some amazing renovations. The rooms are bright, airy, and beautifully appointed. I'm SO obsessed with the monkey-print fabric on the chairs. Nevis is unique, because the island is home to African Green Vervet monkeys which run wild. They are SO adorable y'all!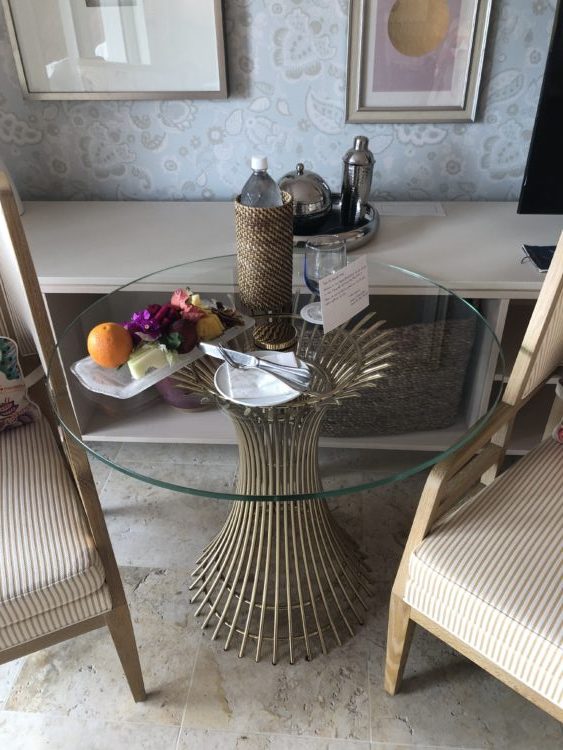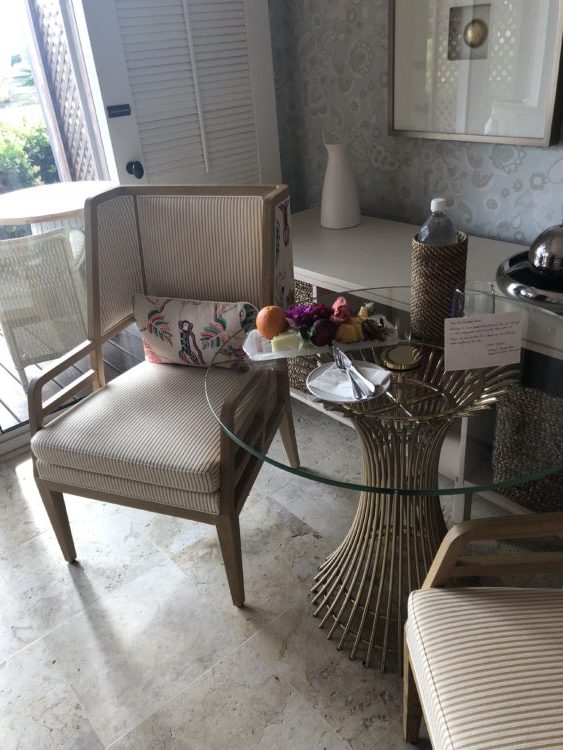 It's really the little touches that draw me to the Four Seasons. They were super thoughtful and had this fruit tray in my room when I arrived. The fruit here tastes like nothing I can get at home. SO fresh! The staff here is absolutely outstanding. They were always around to help me feel at home on the island. I felt like I was part of the Nevis family, and this was so awesome to me.
There are several restaurant options on-site. I was fond of room service, because I was looking to relax and just chill. Every single meal I had was exceptional! I literally did not get a single thing I didn't like. The seafood is so fresh, and be sure to try the Jerk chicken! Also the fettuccine with green pea pesto was to die for.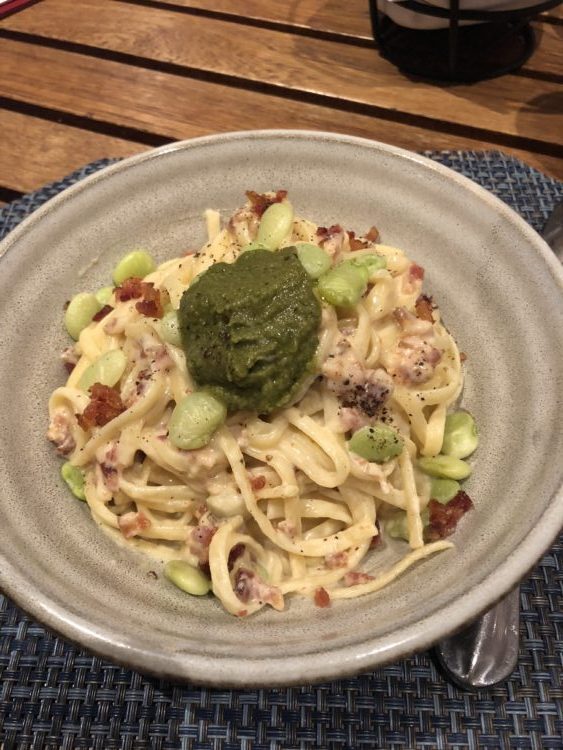 I knew I wanted to have a massage while I was on the island. The Four Seasons hotels have some amazing spas on-site. (You can read about my experience in St. Louis here)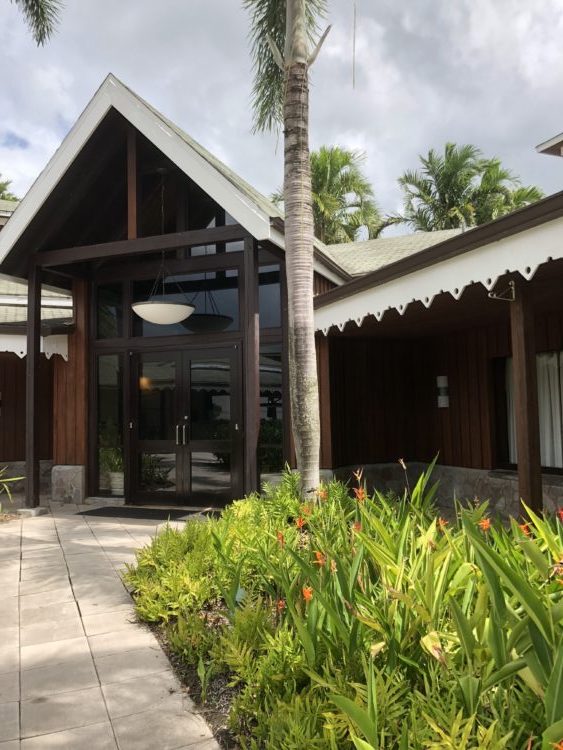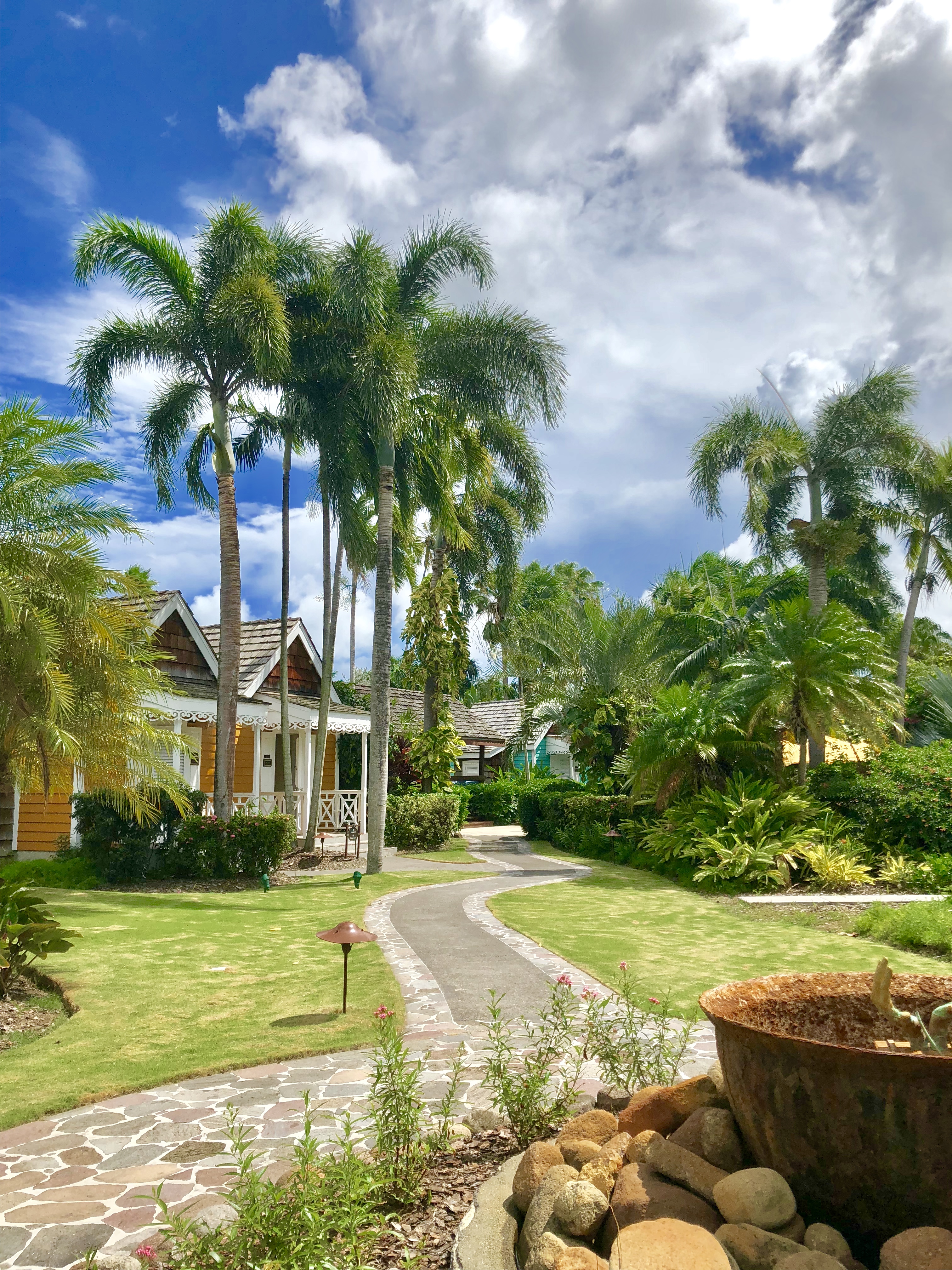 For my massage, I chose the signature Nevisian massage. I really wanted to get a unique massage experience. I decided to add-on the cold stones and seriously BEST decision ever. Since it was so warm here, the cold stones felt amazing on my back. I really enjoyed the spa location here, because it was like stepping into your own little world. There's a warm pool, a cold plunge pool, and several seating areas that you can enjoy before and after your massage. I chose the cold plunge pool, and I'm SO obsessed. I seriously want one at my house. It was 55F degrees and felt amazing with the warm breeze around me. The cold pool looked over Nevis mountain!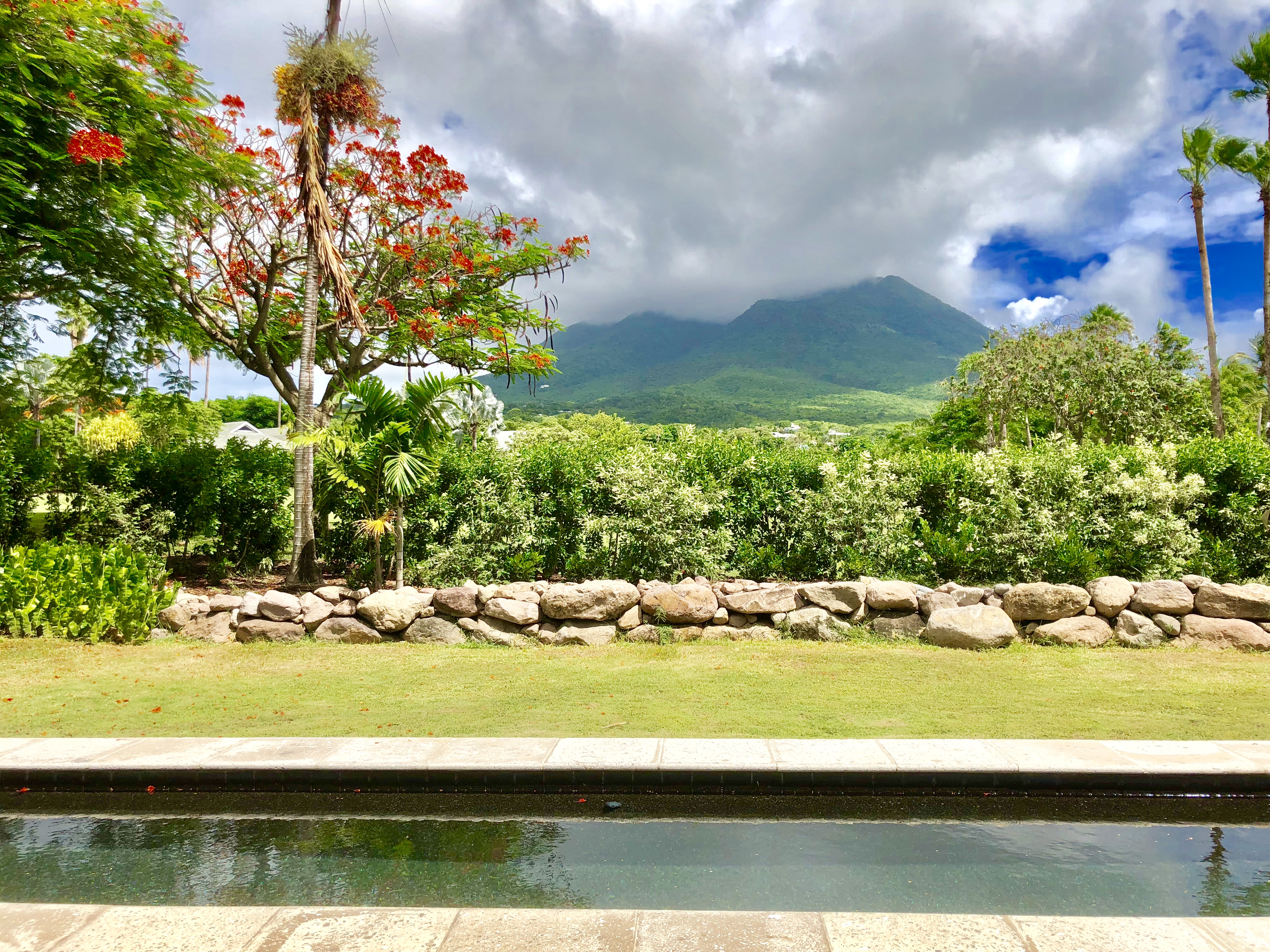 Each of the treatments are done in super cute cottages that are named after flowers in Nevis. Seriously, can I just stay here forever and live in one of these cottages?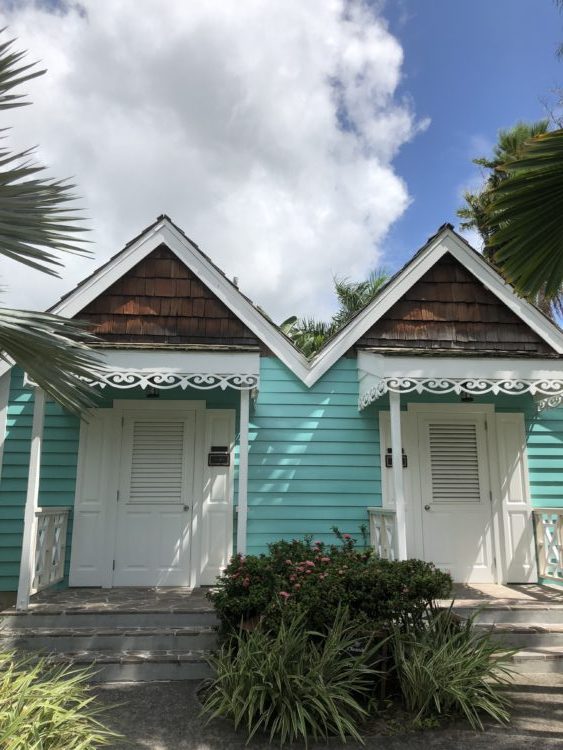 A few things to remember:
It got dark around 6:30pm. Be sure to schedule all activities and get your tan on before the sun sets ;)
Don't forget to pack bug spray and hydrocortisone cream. I'm very allergic to bug bites, and I got several on this trip. No big deal!
Here are a few more photos for you to drool over ;)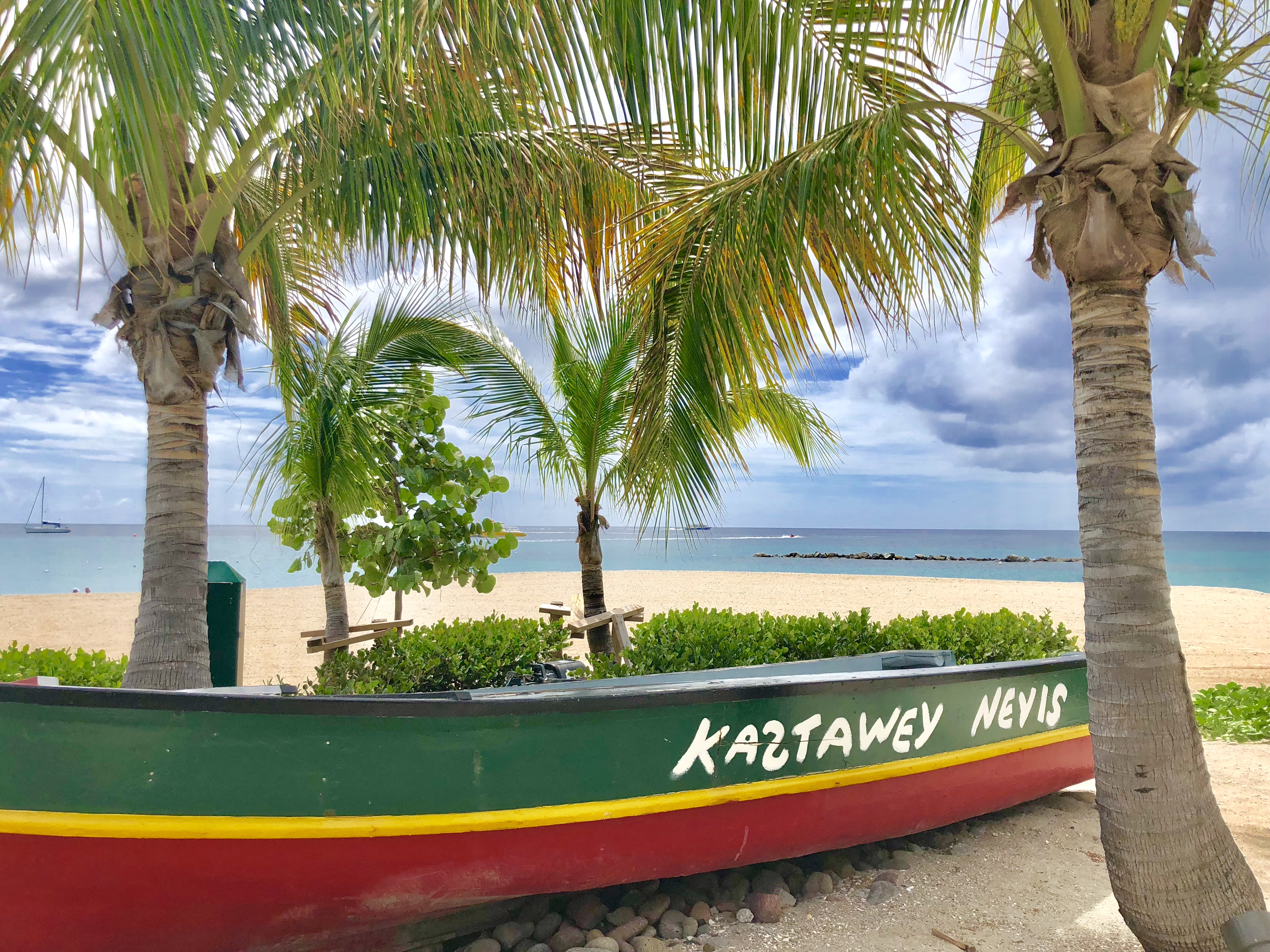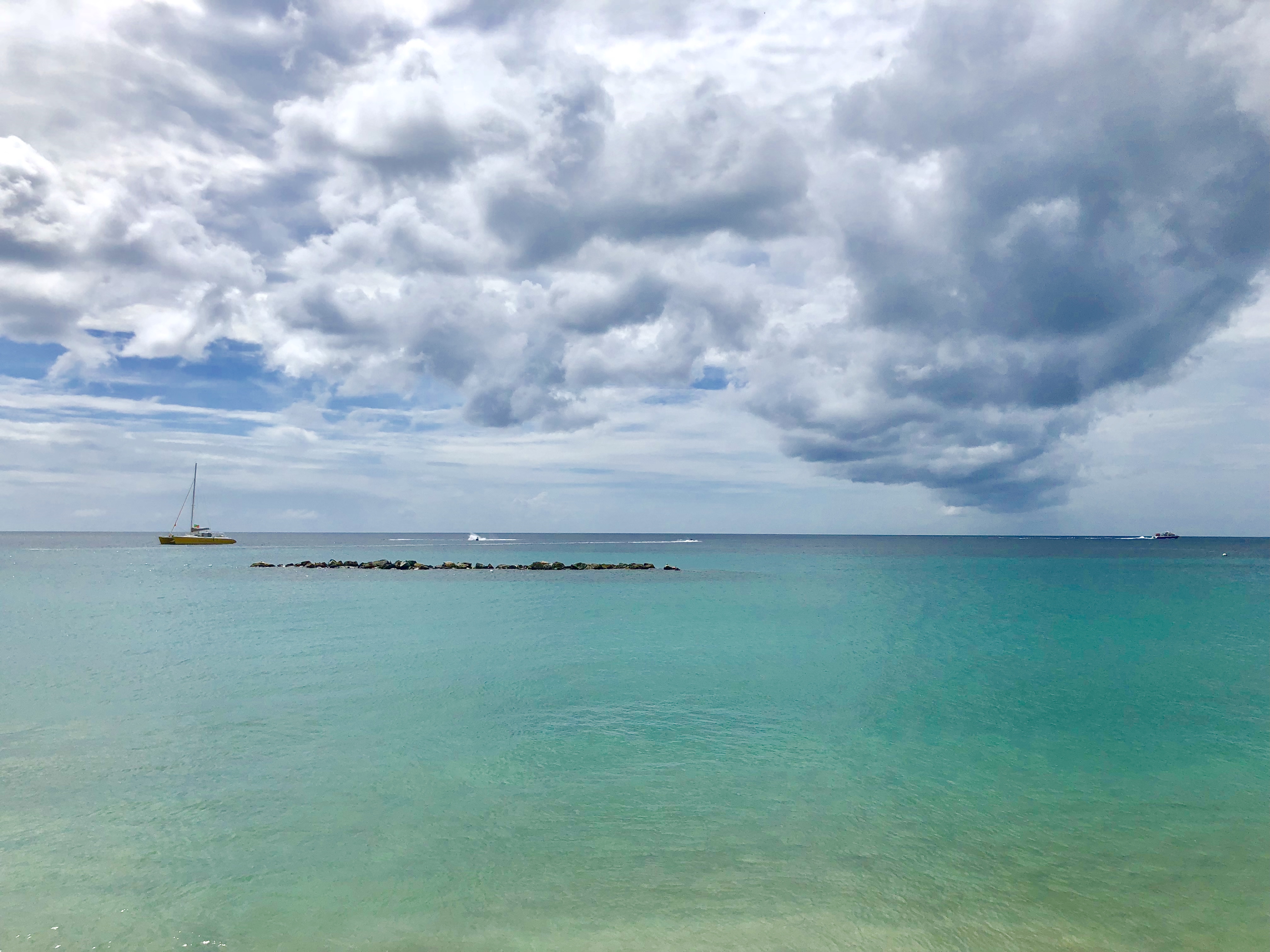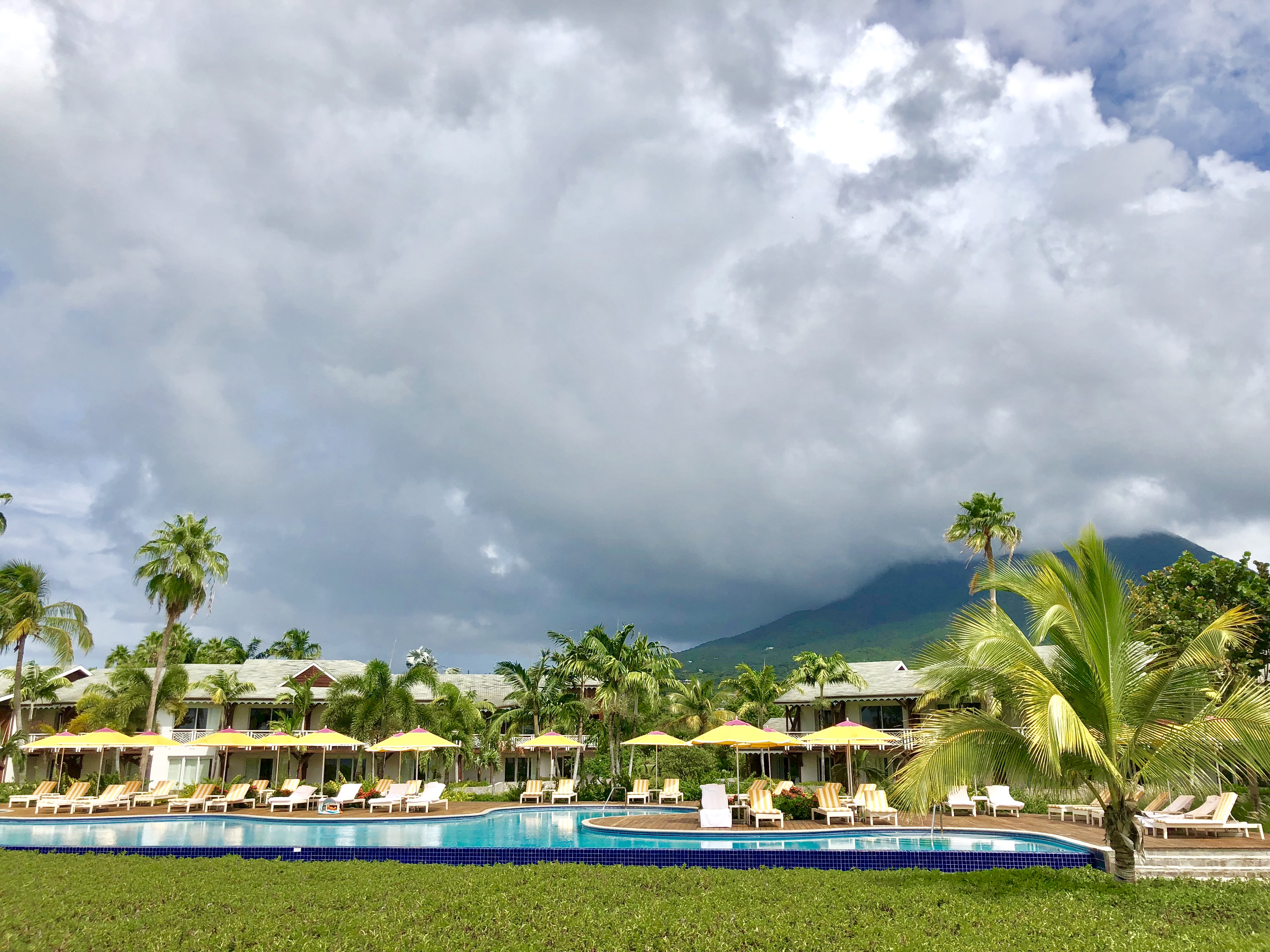 My ONLY goal for this trip was to breathe and relax. My life is super stressful and I wanted to go somewhere that would be peaceful. This was the most incredible decision I ever made, and the Four Seasons Nevis was the BEST. I cannot say enough about the staff here. Seriously, book the trip, you won't be disappointed!
Thanks for reading! Be sure to let me know if you've ever been to Nevis or the Caribbean. If you have any questions about the Four Seasons in Nevis, let me know.
XO,
Rebekah