Happy First Day of Winter! It's my favorite season, because I love a fresh, beautiful snowfall. I'm hoping for a White Christmas this year ;) I thought I'd round up 10 of the best winter accessories. The best part? They're all under $50!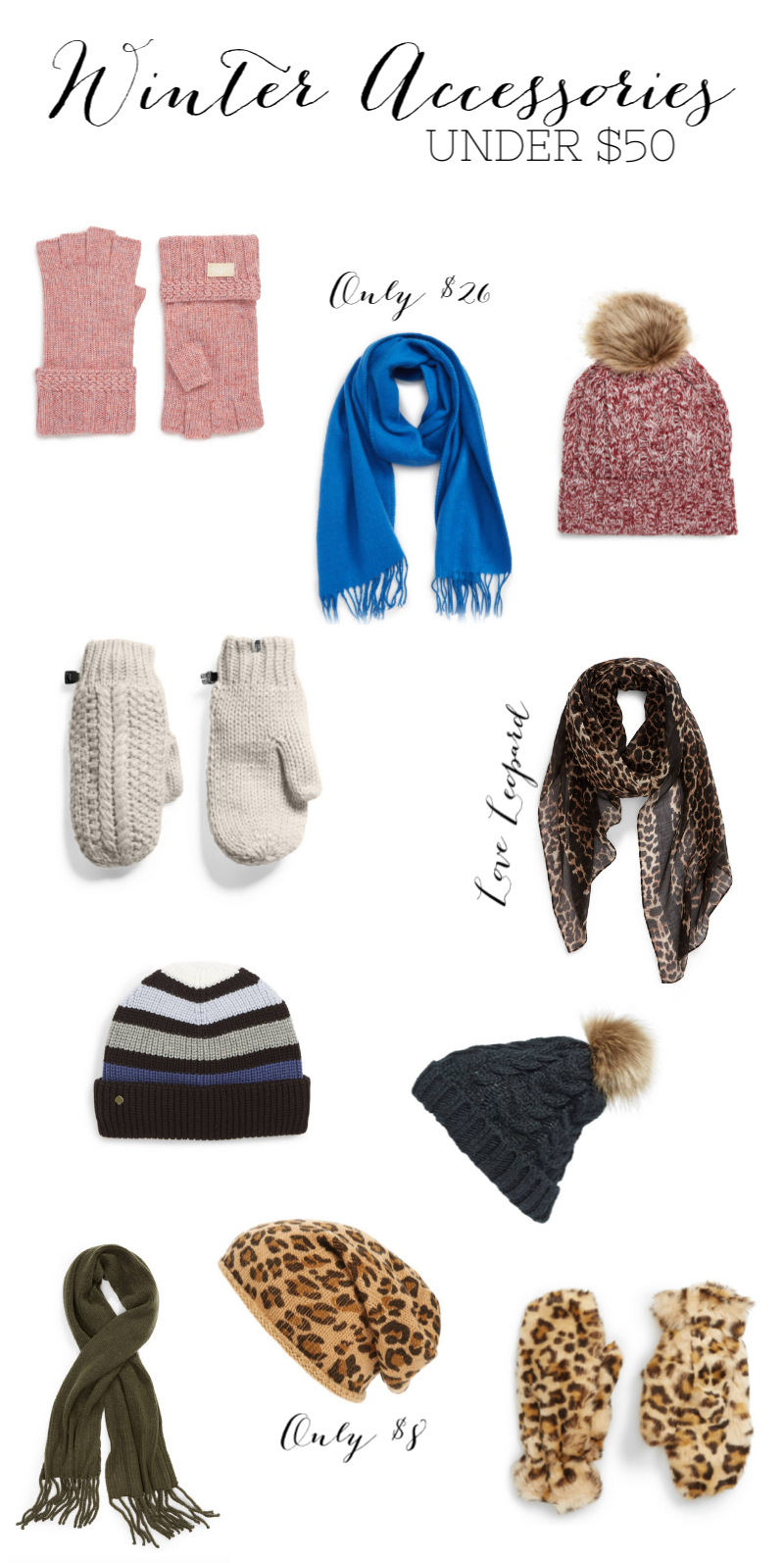 Pink Gloves // Blue Scarf // Red Pom-pom Beanie // Cream Mittens // Leopard Scarf // Striped Beanie // Blue Pom-pom Beanie // Olive Scarf // Leopard Beanie // Leopard Mittens
For the leopard lover: these mittens, scarf, or beanie would be perfect! Leopard is always in style ;)
I love the pop of blue in this scarf! It's only $26 and great quality.
Have a great winter season and be sure to stock up on some cute accessories.
XO,
Rebekah