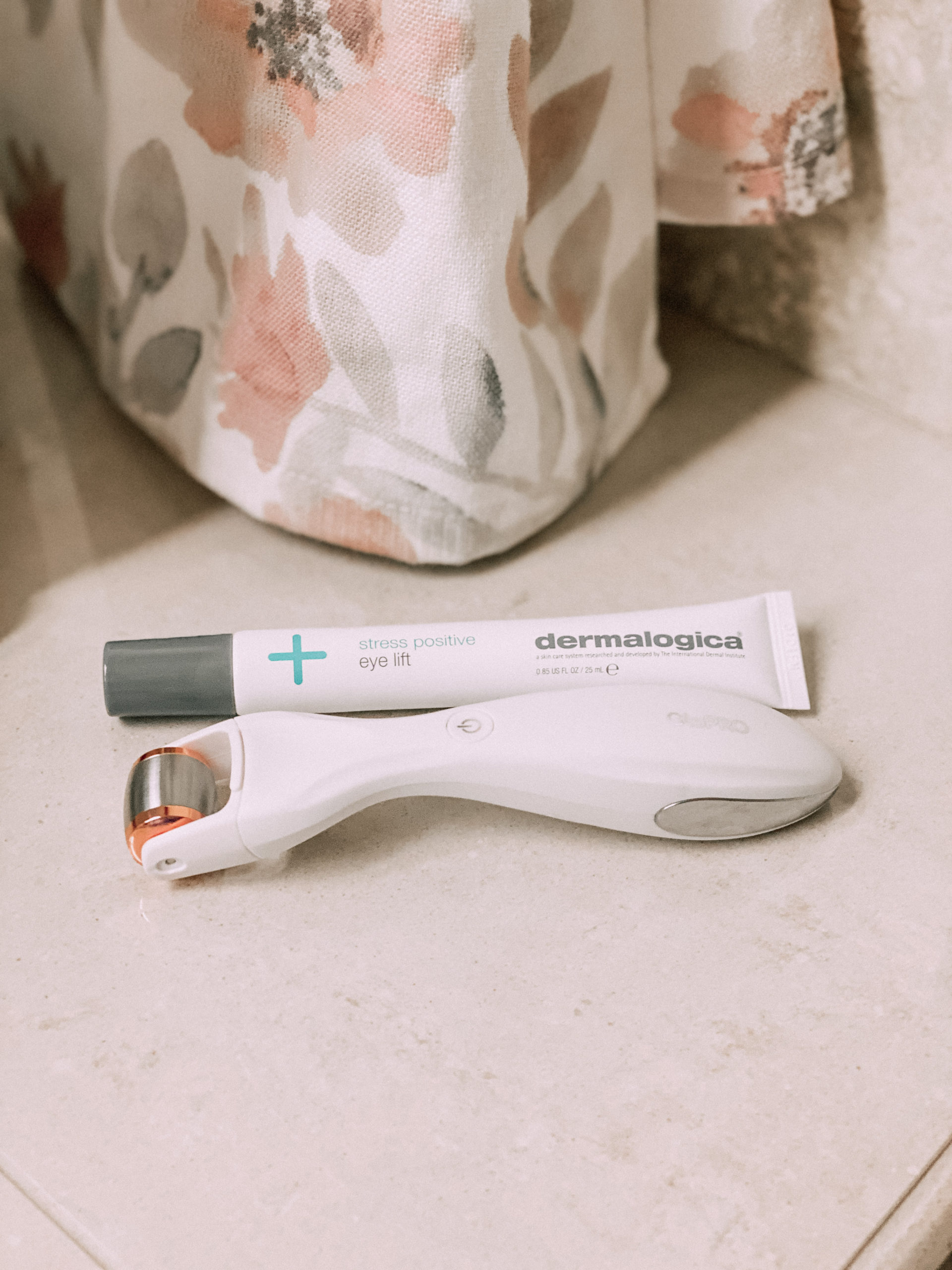 There's not much I enjoy more than a good night's sleep. I have recently gotten new bedding, and it's so cozy! I'll be sure to share that later. For today's post, I want to share my current nighttime skincare routine.
I work long hours at the pharmacy, so I tend to look tired and sleepy. I've been using the GloPro micro needling tool  before bed and it's a game changer.
Routine:
Cleanse face (I use this cleanser)
Tone face (I use this toner)
Attach micro needling tool to the GloPro & roll for 15 seconds on each cheek & each side of forehead
Apply a serum to soak into your pores (I use this serum)
Attach Cryo rollers to the GloPro and roll from center of face outward toward ears (HINT: use the large roller on muscles or joints for relief from stress!)
Moisturize face (I use this moisturizer & it's SO firming!)
Apply eye cream (I use this eye cream)
*Something to note is that I keep my serum, eye cream, and Cryo rollers in my mini beauty fridge to get the full cooling effect*
Shop the post:

I love getting to try new products & see other people's skincare routines. Be sure to let me know if there's something I need to try or add to my nighttime skincare routine!
Good news is that the GloPro kit is going to be featured in the Nordstrom sale, and it will save you a ton of money! Be sure to check it out.
XO,
Rebekah