Happy official Nordstrom Sale day for EVERYONE! I wanted to share these Nordstrom Sale beauty products in my cabinet that I currently own and love, in case you are needing any ideas on what to grab at a discount.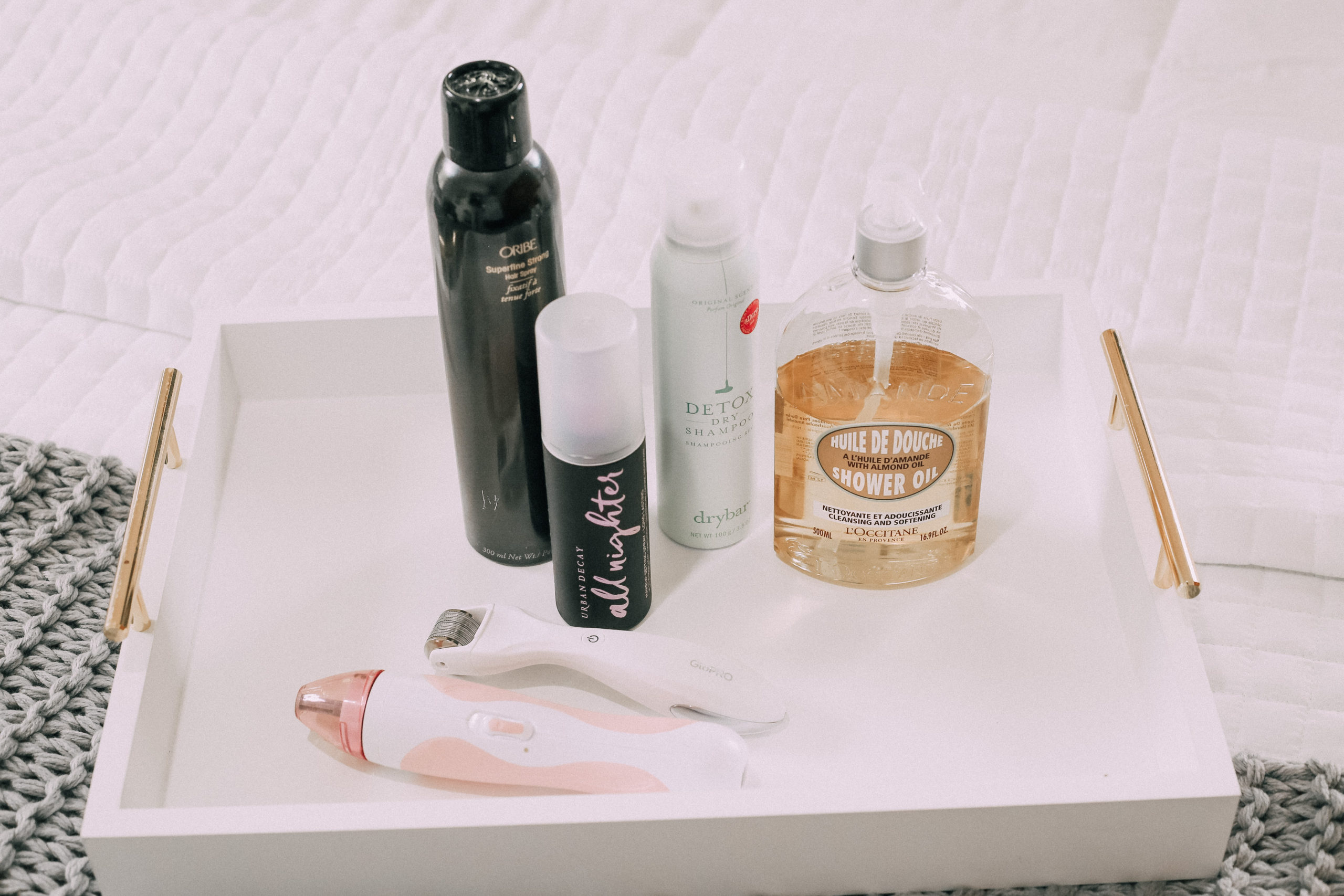 PMD Microderm // GloPro Microneedle // Urban Decay Setting Spray // DryBar Dry Shampoo // Oribe Hair Spray // L'Occitane Shower Oil
I love this at-home Microdermabrasion device. It provides varying amounts of vacuum to really suck your pores clean. It's so satisfying!
I talked about this GloPro micro needling device in my nighttime skincare routine post here! The set is on major sale, so grab it if you'd have your eye on it. It has really helped to tone up my skin on my face and fight away those pesky wrinkles.
This setting spray is the BEST. It's a great price for how much you get, and it lasts forever. It keeps my makeup in place, even in the hottest Arkansas summers.
I hope you've enjoyed the sale this year. I am really happy with my purchases and only bought what I needed. I'm doing a Nordstrom Sale curvy style share with some friends on Instagram stories this week, so be sure to tune in. AND there's a giveaway ;)
Be sure to let me know if you snag any of these Nordstrom Sale beauty products.
Shop the post:

XO,
Rebekah