I've been so excited about these next 2 weeks for over a month now! Welcome to my transition to clean beauty with Root Natural Soap! Over the next few days, I'm going to be sharing the steps I've taken to clear out some toxic substances out of my beauty/skincare/haircare routine.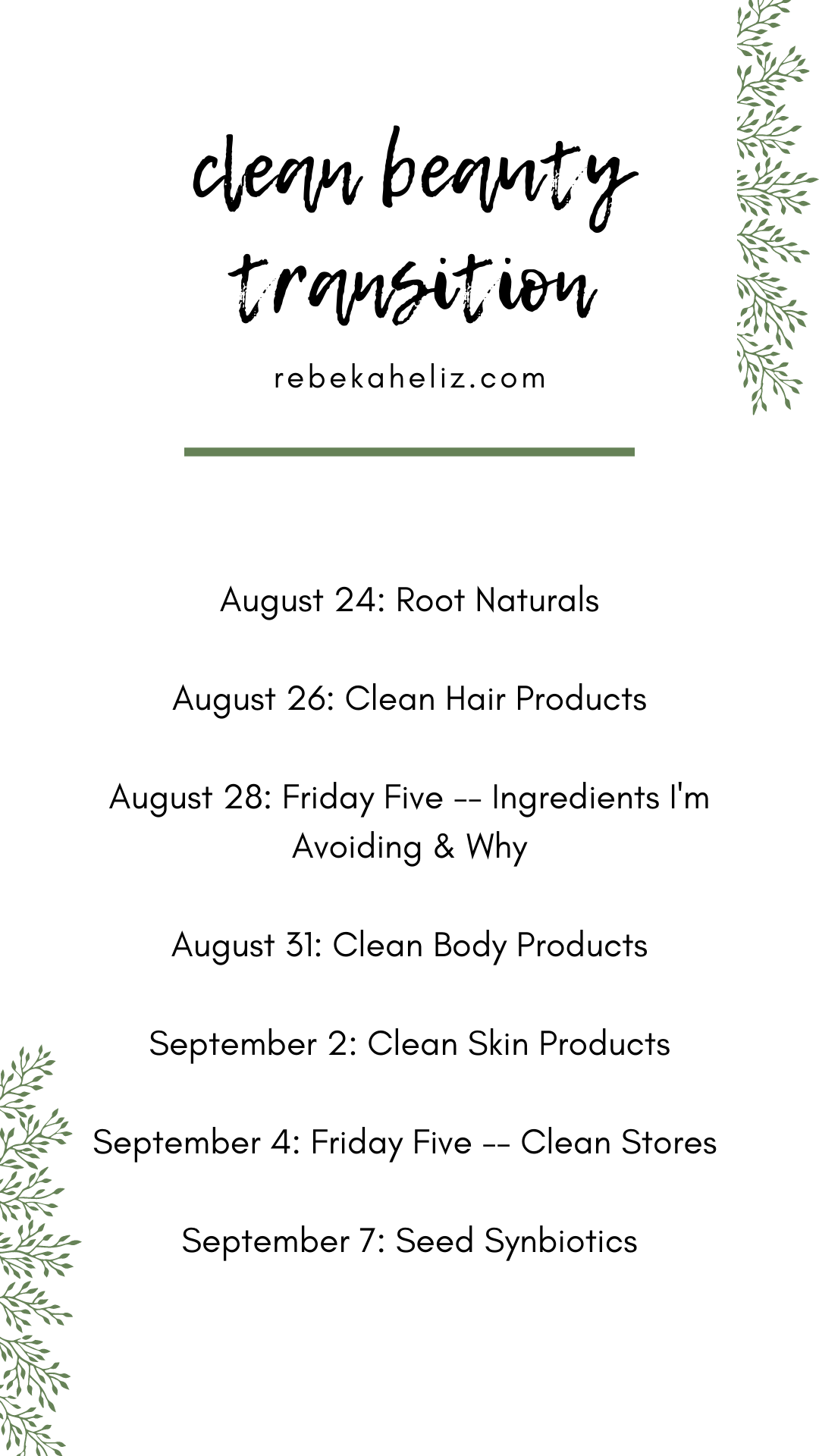 I wanted to start today with a new company I've discovered: Root Natural Soap.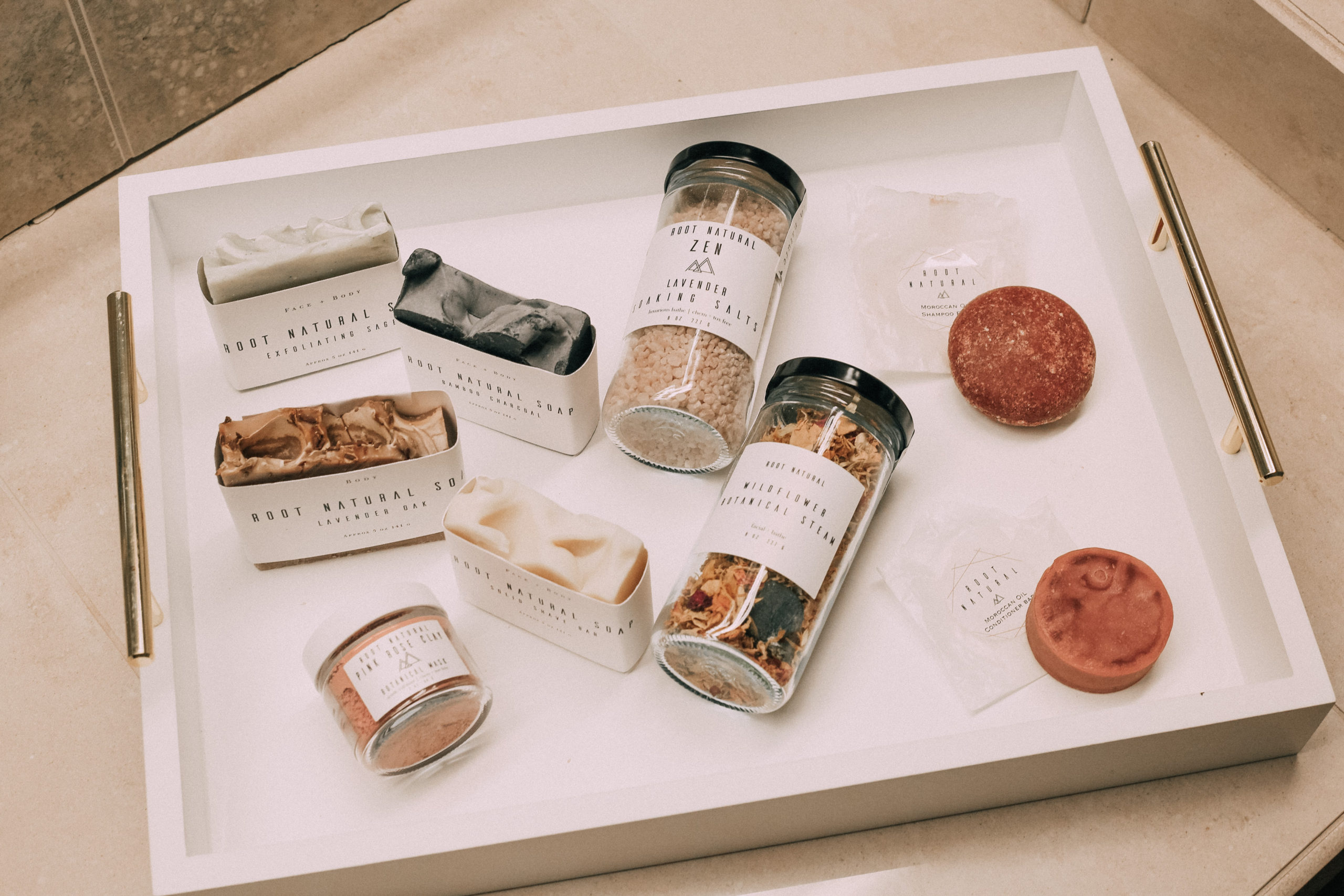 As you know (or may not), I am a pharmacist by day. I really love helping people feel better. I have a very science-y brain. I'm a nerd through and through. I started talking with several of my friends about SLS (Sodium Lauryl Sulfate) and it kind of spiraled from there. I will share more about the ingredients I'm trying to avoid in this week's Friday Five post.
I know that there are a lot of other clean changes I need to make in my life, but this is where I wanted to start. I am not an expert, nor am I telling you this is the road everyone needs to take. This is just what I have chosen to do personally.
Root Natural Soap is a great place to start if you want to jump into clean beauty. They have a wide ranging group of products that cover so many bases. I wanted to share what I've been using and love.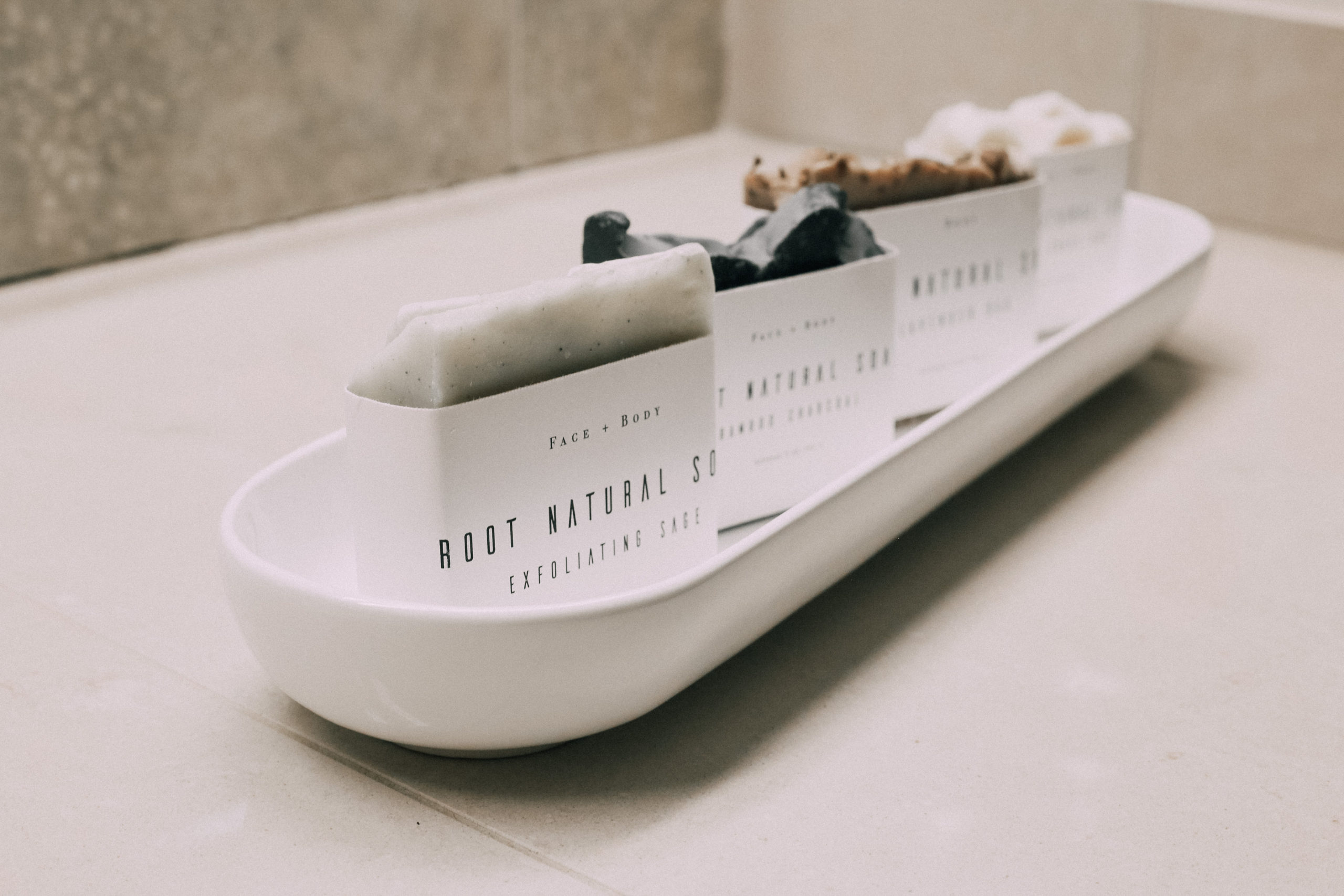 Soaps
Bar soap was quite exciting to me. I grew up using bar soap, but I've been using liquid body washes for several years. When I first saw the "lavender oak" scented bar, I knew I needed to try it! It smells like summer camp and I love it. It's great to use before bed to relax to the gentle smell of lavender. Also, I have been using the solid shave bar in "log cabin" and my legs have never felt softer.
Masks
If you follow me on Instagram, you might've seen my experience with the Rose Clay Mask. I've saved it to the Root Naturals highlight, so be sure to check it out if you haven't. It is so exfoliating, and I love how clean my pores were afterward.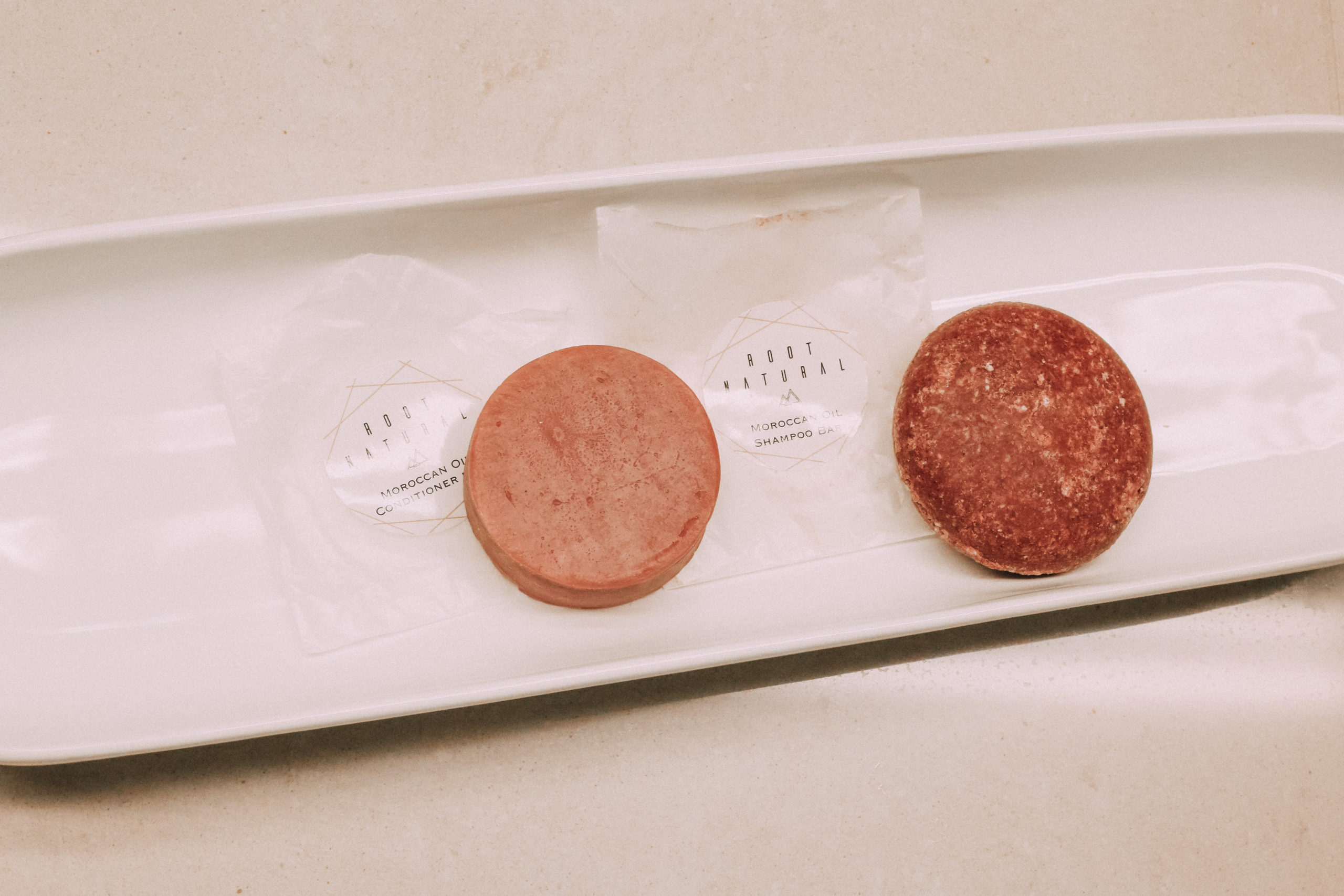 Hair Products
The Moroccan Oil shampoo and conditioner bars are AMAZING. Seriously the scent is heavenly, and I love that these bars are zero waste. No nasty plastic bottle to have to throw away! They foam just enough to get my hair clean without SLS.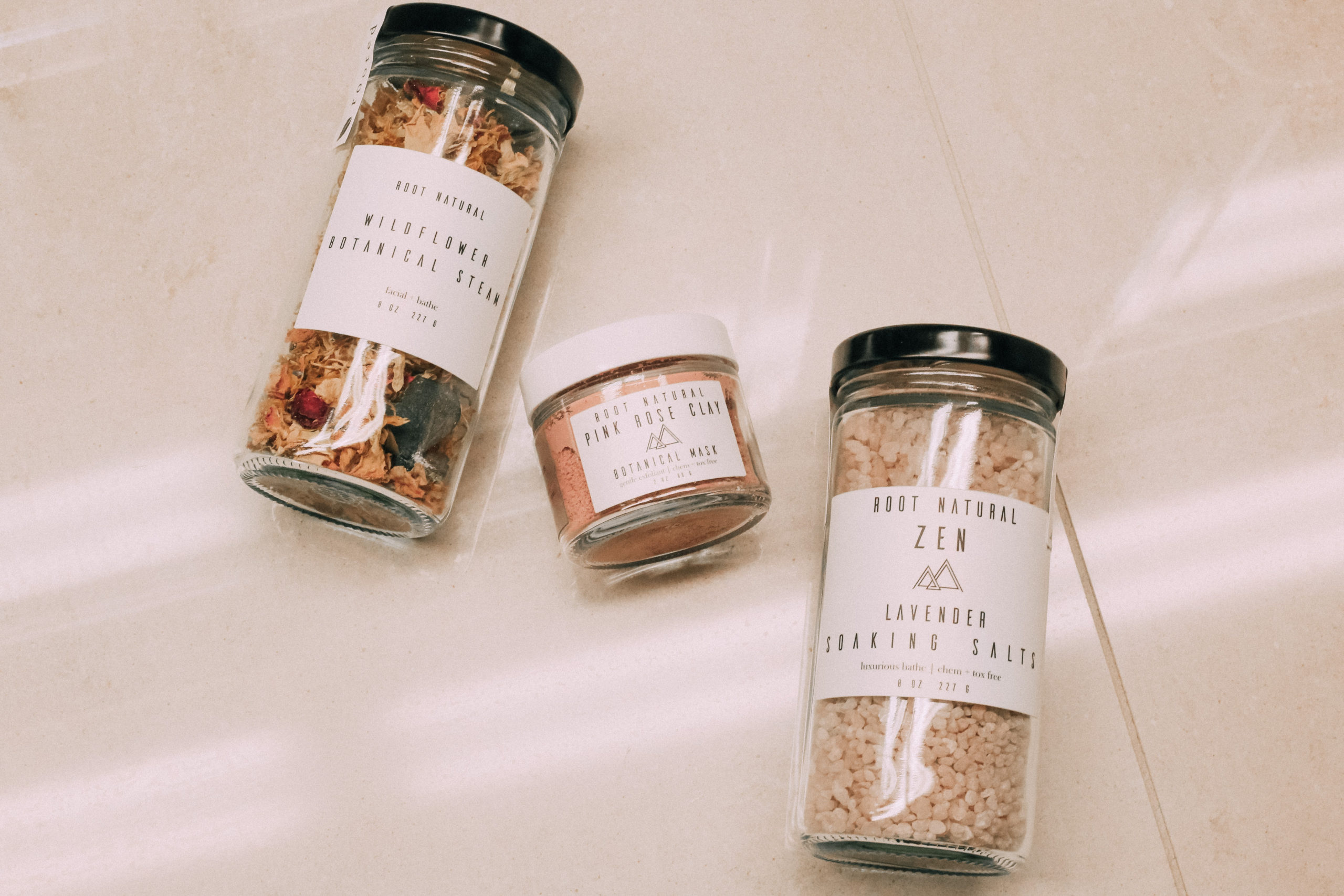 Bath Products
Lavender Zen soaking salts are a must-have for your next bath. I take a lot of baths, like almost every single night. These salts are super relaxing and help me drift off to sleep easily.
You won't find any SLS, parabens, or phthalates in these Root Natural Soap products. I'm so excited to share this journey with you!
Y'all I am SO SO excited you're here. I have loved getting back into blogging and meeting so many new faces over on Instagram. I can't wait to share what I've learned over the next couple of weeks about clean beauty. Be sure to let me know if you have any questions.
XO,
Rebekah