For day 2 of my clean beauty transition, I wanted to share the clean hair products I've been using.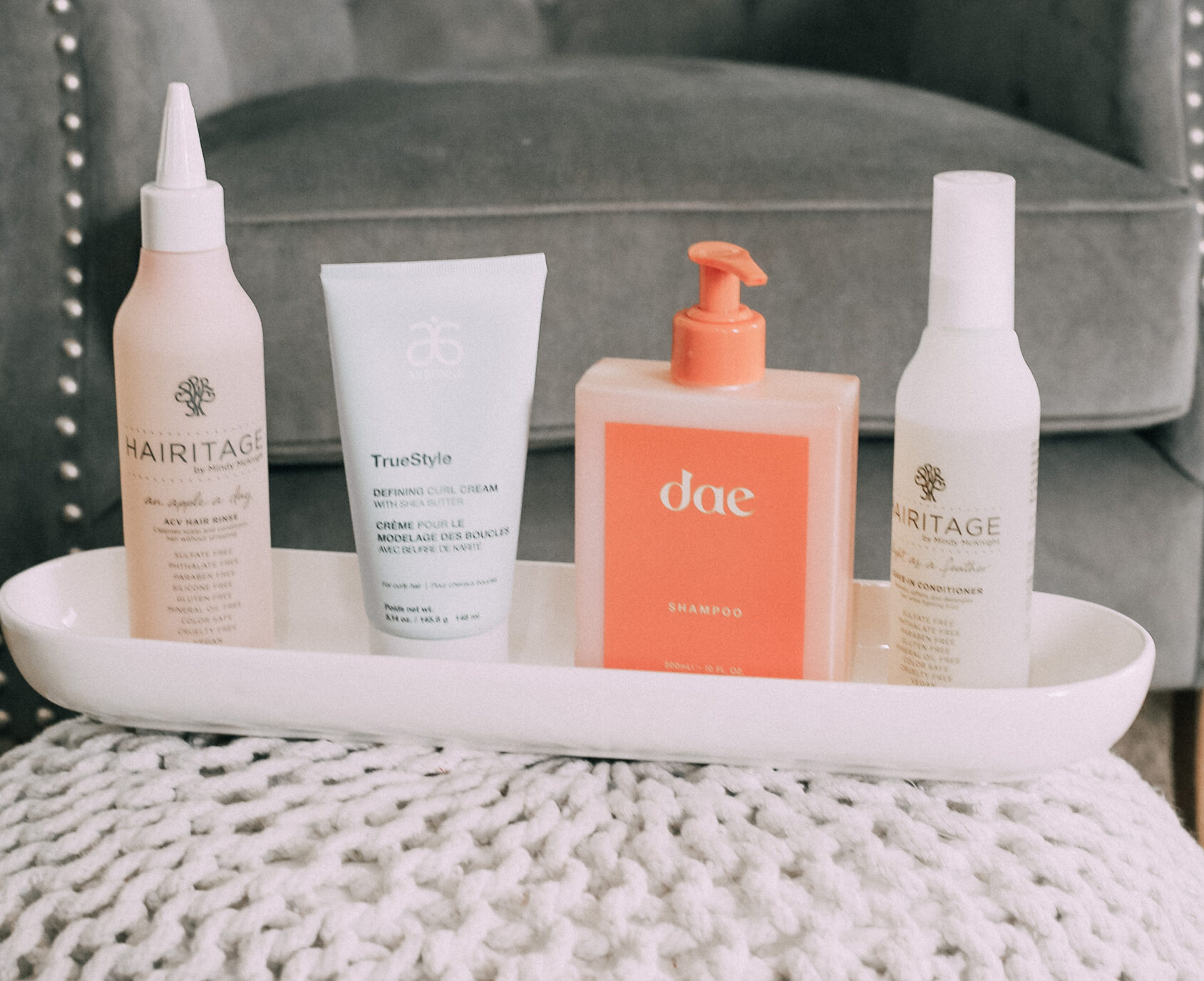 Apple Cider Vinegar Rinse // Curl Cream // Shampoo // Leave-in Conditioner
To be truthful, I don't wash my hair very often. It's taken a lot of training to get to this point. I can go up to 10 days or even more! It's actually better for your hair to not be washed every day, and I've noticed mine is so much healthier when I don't. I also don't own a hair dryer. I know this sounds crazy, but I let my hair air dry when I wash it. It helps prevent damage from heat. I will use heat styling tools, but I always use a heat protectant.
This Dae shampoo came highly recommended from several of my friends on IG. It's really good! It smells like a fresh orange, and it foams nicely to be without sulfates. I have a lot of hair, and I only have to use 1 pump. A little goes a long way of this stuff, so it lasts forever.
I had never heard of the Hairitage brand, but I discovered it at Wal-Mart. It is so super affordable. Each of these products was under $10. The leave-in conditioner on the far left works great to help me brush out my tangles. AND it smells amazing! The apple cider vinegar rinse at the top is an awesome product. I use it between washes. It helps rid my scalp of built up dry shampoo, and it doesn't strip my hair of moisture!
The Arbonne curl cream has been a lifesaver when I want my natural curls to be on display. This cream does not give you a crunchy feel, but it hydrates my curls and helps them look very healthy.
I hope this gave you some ideas of where to start with clean hair products. I'll keep you updated as I'm currently looking for a clean hair spray ;)
Shop the post:

XO,
Rebekah