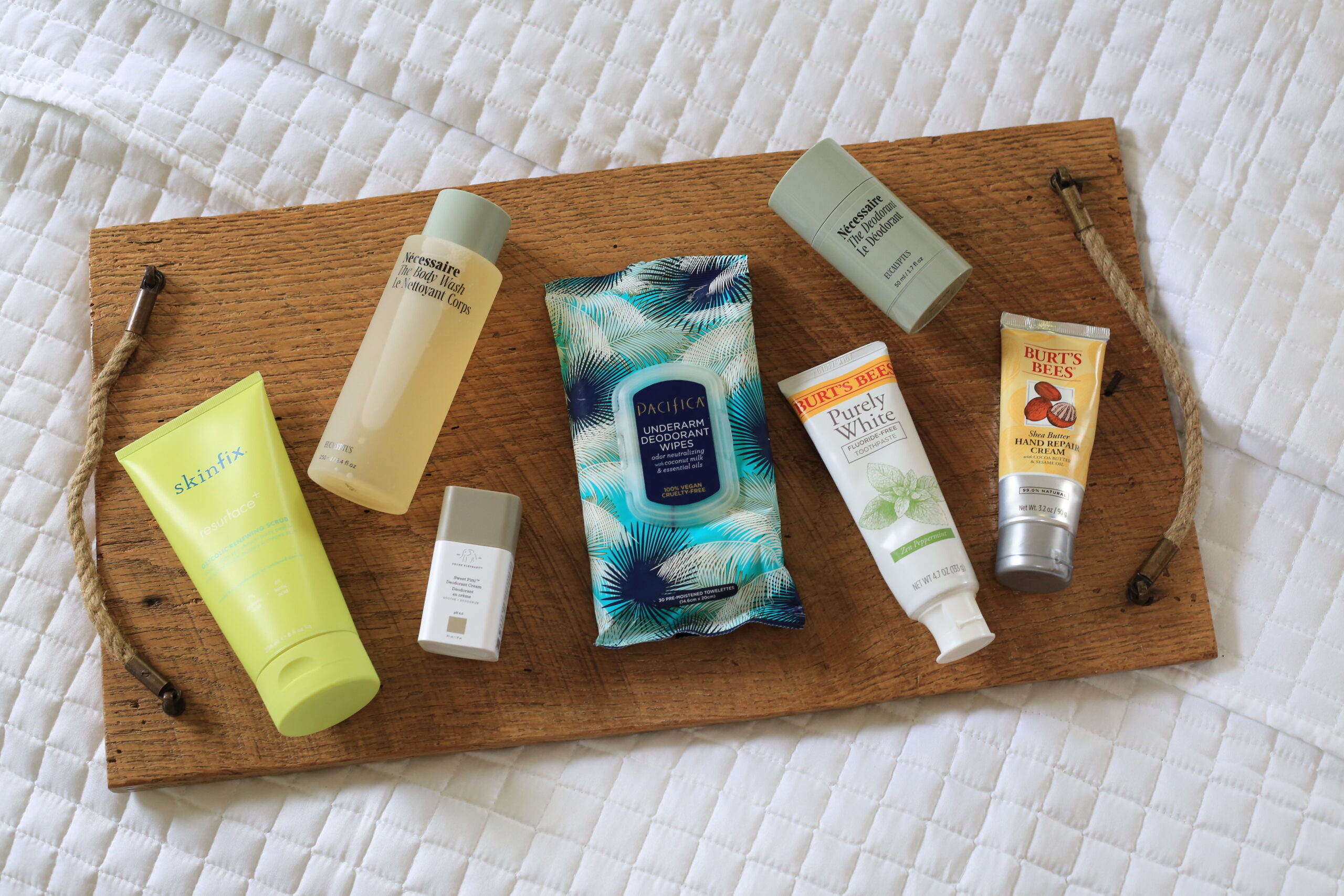 Body scrub // Body wash // Deodorant cream // Deodorant wipes // Deodorant stick //
Today I want to share my curated collection of clean body products I'm using. In case you missed it, my list of ingredients I'm avoiding in my clean beauty transition is in this blog post.
Finding a clean deodorant that WORKS and is without aluminum has been difficult for me. I have tried many, many products. I finally got a chance to try this Drunk Elephant deodorant cream and it WORKS! I love the consistency, because it's different than the other products I've tried. It helps me not smell ALL DAY while I'm at work. I also love these Pacifica deodorant wipes. I tend to use them if I'm just around the house and want to feel fresh. They're also great to throw in your carry on bag to help you feel refreshed on a long flight.
I did a lot of research on toothpaste, and this Burt's Bees version came highly recommended. I really like it. It has a nice peppermint flavor that's refreshing but not too strong. It contains no artificial flavors or those little plastic beads!
This body wash will truly feel like you're in a spa! It has a nice eucalyptus scent and is clean rinsing. I can't stand body wash that leaves a film.
If you love glycolic acid to really get rid of dead skin on your face, try this body scrub. You know those little bumps you can get on your skin? This scrub will get rid of them easily.
I hope you enjoyed this post on clean body products I'm using. If you have any questions, let me know!
Shop the post:

XO,
Rebekah