Don't sleep on Walmart's clothing section y'all! They have some really trendy and cute options. I really feel better about spending $20 on a trendy item, rather than $50 on something I know I may not wear again.
I fell in love with these plus size striped shorts. I loved pairing them with this exaggerated sleeve top in crisp white.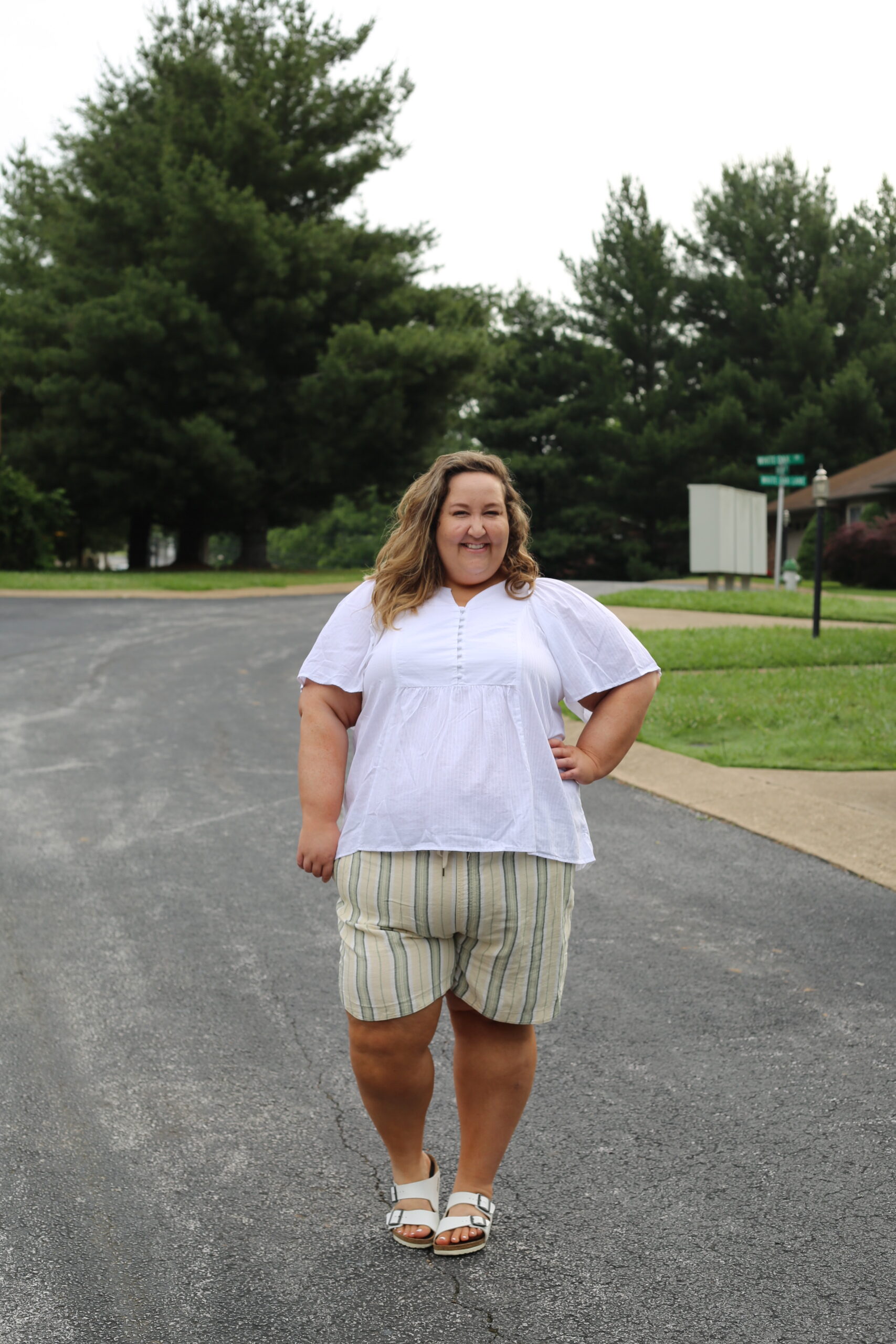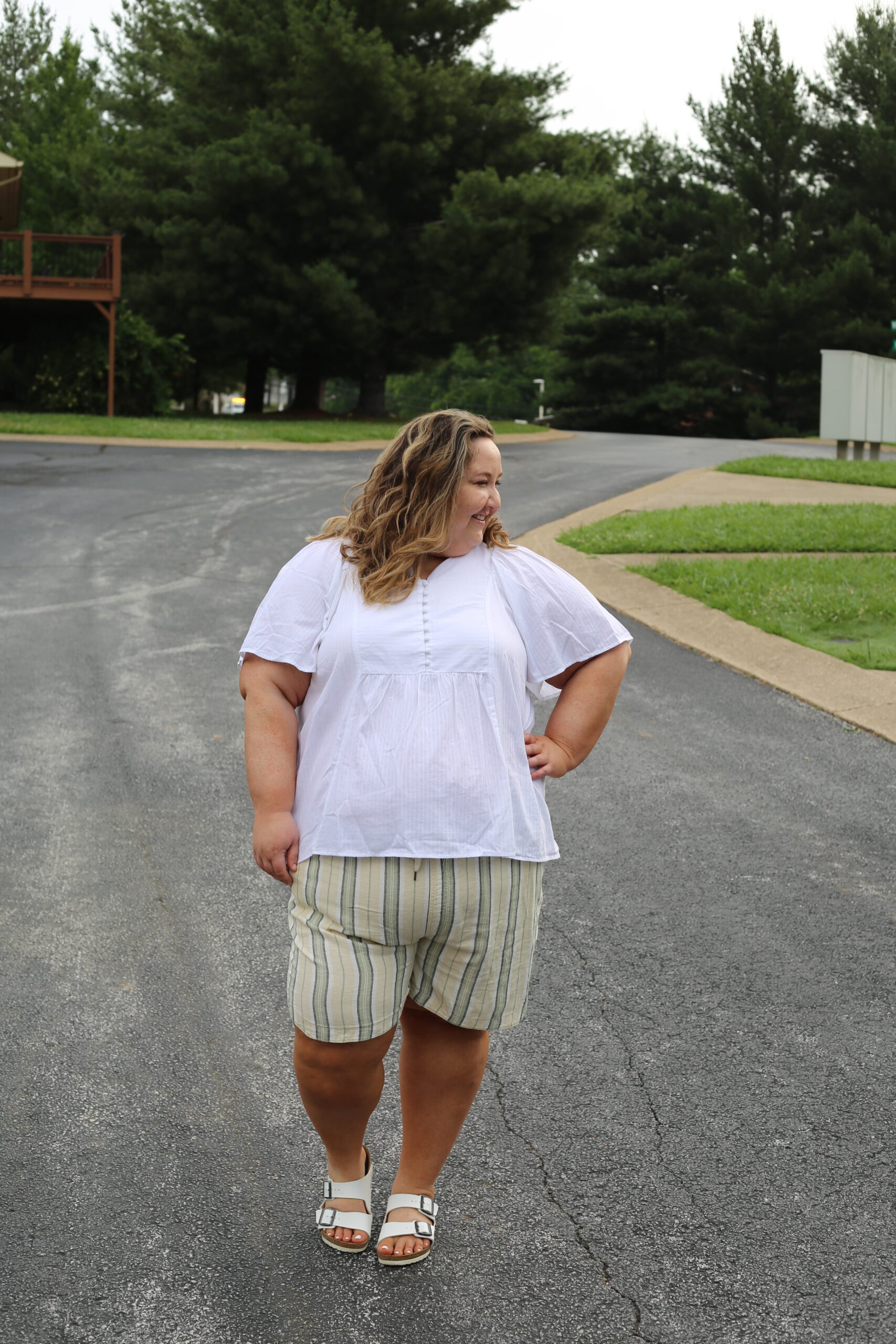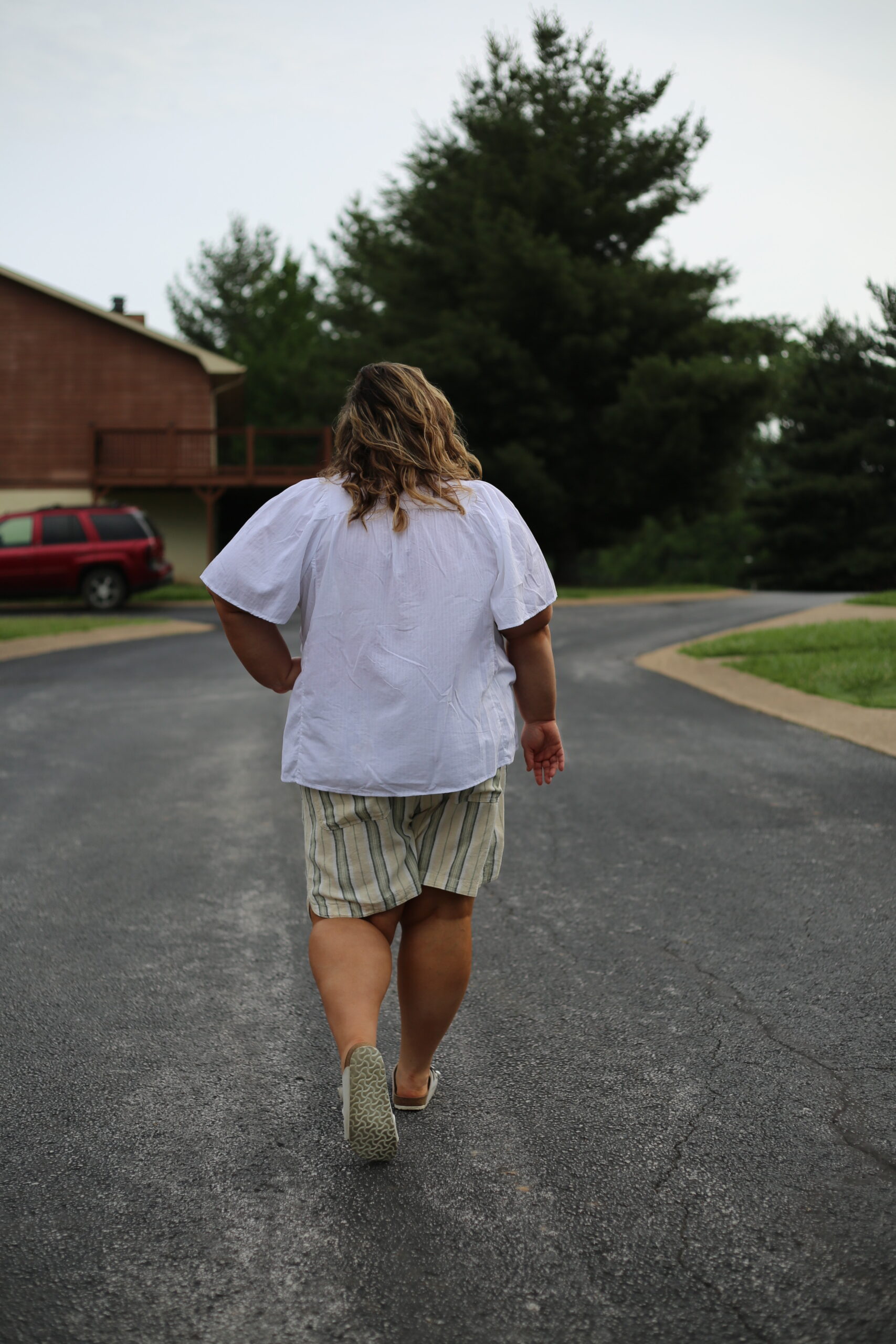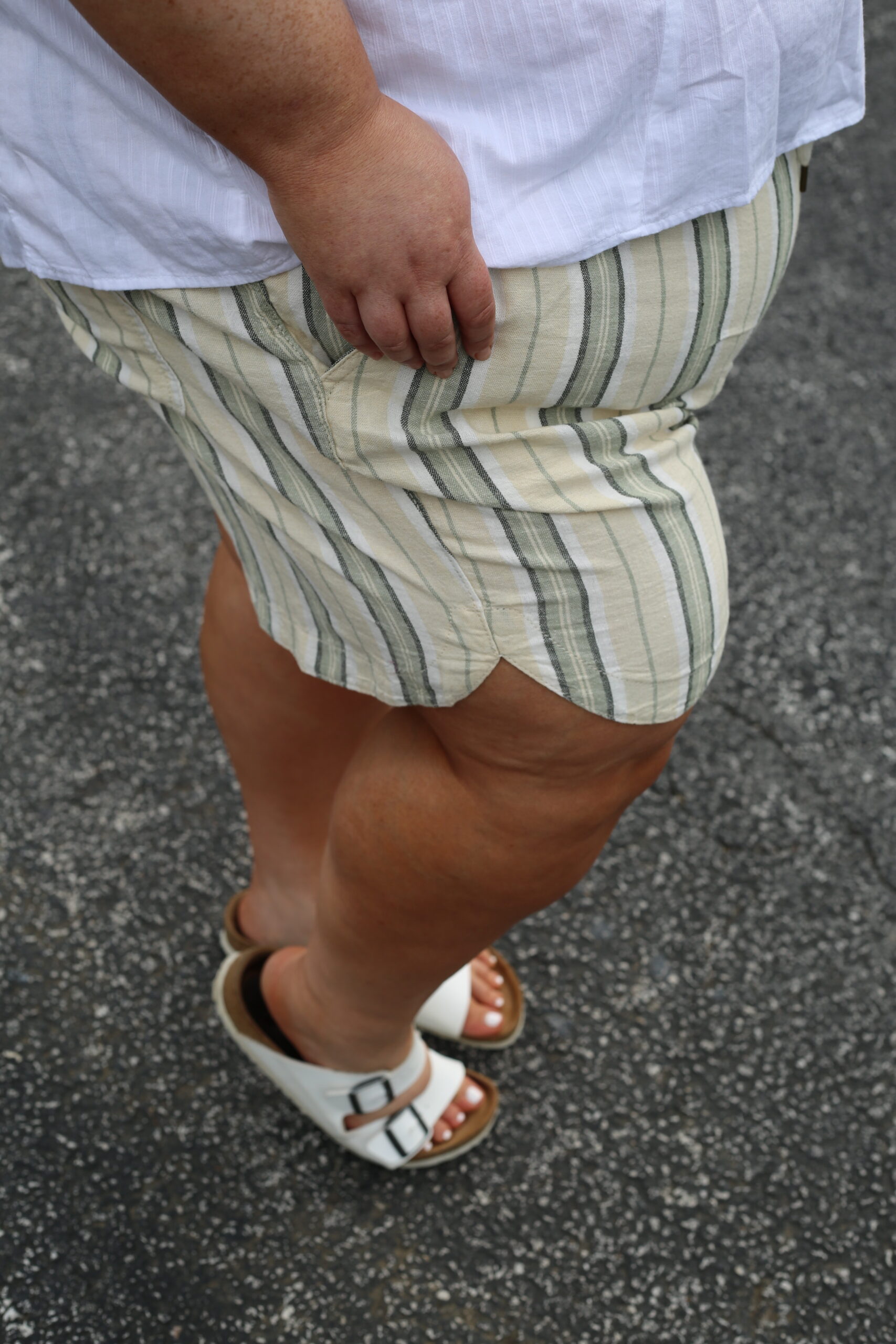 I LOVE these colors together. I think you could even pair the shorts with an olive green tee. I might do that on IG soon!
Snag these striped shorts for $15!
Shop this outfit:

XO,
Rebekah