Are you race day ready? What race you might ask? The Kentucky Derby. I know I personally cannot wait for the race this year! Cottonelle is taking over the race this year, so read on for more information.
Getting race day ready includes meticulous grooming – hair, makeup, clothes, shoes and much more – but you're not totally ready until you're confident. That's where Cottonelle comes in. You want to look and feel your best for major events, like the Derby.
Have you thought about what you will wear on race day? If not, I'm here to show you my favorite race day outfit: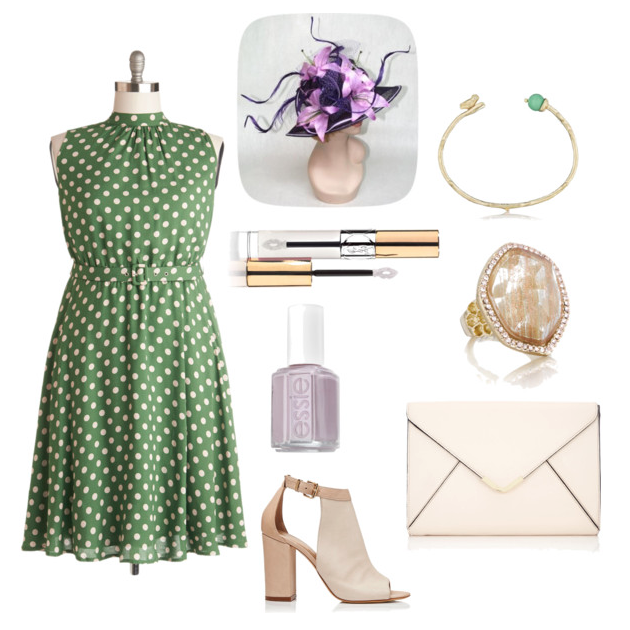 And this year, feeling your best is all thanks to Cottonelle! They have overtaken the Derby this year & are offering one amazing prize even if you cannot attend the Derby through the Great Finish Sweepstakes:
"The Cottonelle Great Finish Sweepstakes is a giveaway that will reward Americans with a year supply of Cottonelle products should the No. 1 and No. 2 positioned racehorses place in that order during the Kentucky Derby.
People looking to get in on the action can sign up at the Cottonelle website. The first 15,000 entrants to sign up will be awarded a year's supply of Cottonelle toilet paper and flushable cleansing cloths if the outcome aligns."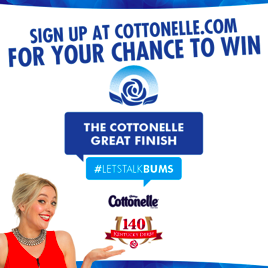 How to Enter:
1. Visit the Cottonelle giveaway page, right 
here
.
2. Click on the "Cottonelle Great Finish Giveaway!"
3. Click on "Sign Up Now!"
4. Register for the Cottonelle Updates website!
I would personally LOVE to win this sweepstakes! Can you imagine not having to buy toilet paper for an entire year? You could totally go on a major shopping spree with all that money you would save! So, go get yourself entered to
WIN
!
And if you're headed to the Derby, know that Cottonelle has you covered!
On the terrace level: With more than 165,000 people attending the Kentucky Derby each year, the bathrooms are nearly as trafficked as the betting windows. Cottonelle is upgrading the bathroom experience onsite, providing Cottonelle TP and flushable cleansing cloths across the bathrooms giving attendees the opportunity to get clean and fresh while at the race."
Thanks to Cottonelle for sponsoring today's discussion. While I was compensated for this post, all opinions are my own.