Thank you to Kleenex for sponsoring this post & keeping my home stylish and practical. All opinions are my own. 
I want to show you today how to decorate your space with stylish Kleenex brand tissues! Have you seen how easy it is to express your style with the new Kleenex designs?
To celebrate Kleenex's 90th anniversary, they're bringing you another innovative first: The #KleenexStyle Studio. It's a fun, inspiring way to discover more of the Kleenex® Brand designs and products you love. And maybe even a few that'll take you by surprise. Whether you're decorating at home or adding a pop of color to your clutch, Kleenex has you covered.
Did you know that Kleenex started out as facial tissue to remove makeup? WOW, they have definitely come a long way!
We know I love a great design. Kleenex partnered with Isaac Mizrahi to create designs which are intended to evoke confidence and inspiration to help you express your personal style and step out of your comfort zone when it comes to incorporating the latest trends. Exclusively on the Kleenex style finder you can watch videos featuring Isaac Mizrahi where he provides his latest style advice and shares his own experience as a design leader for more than two decades.
Here are the fabulous designs from Isaac Mizrahi & how I styled them in my own home: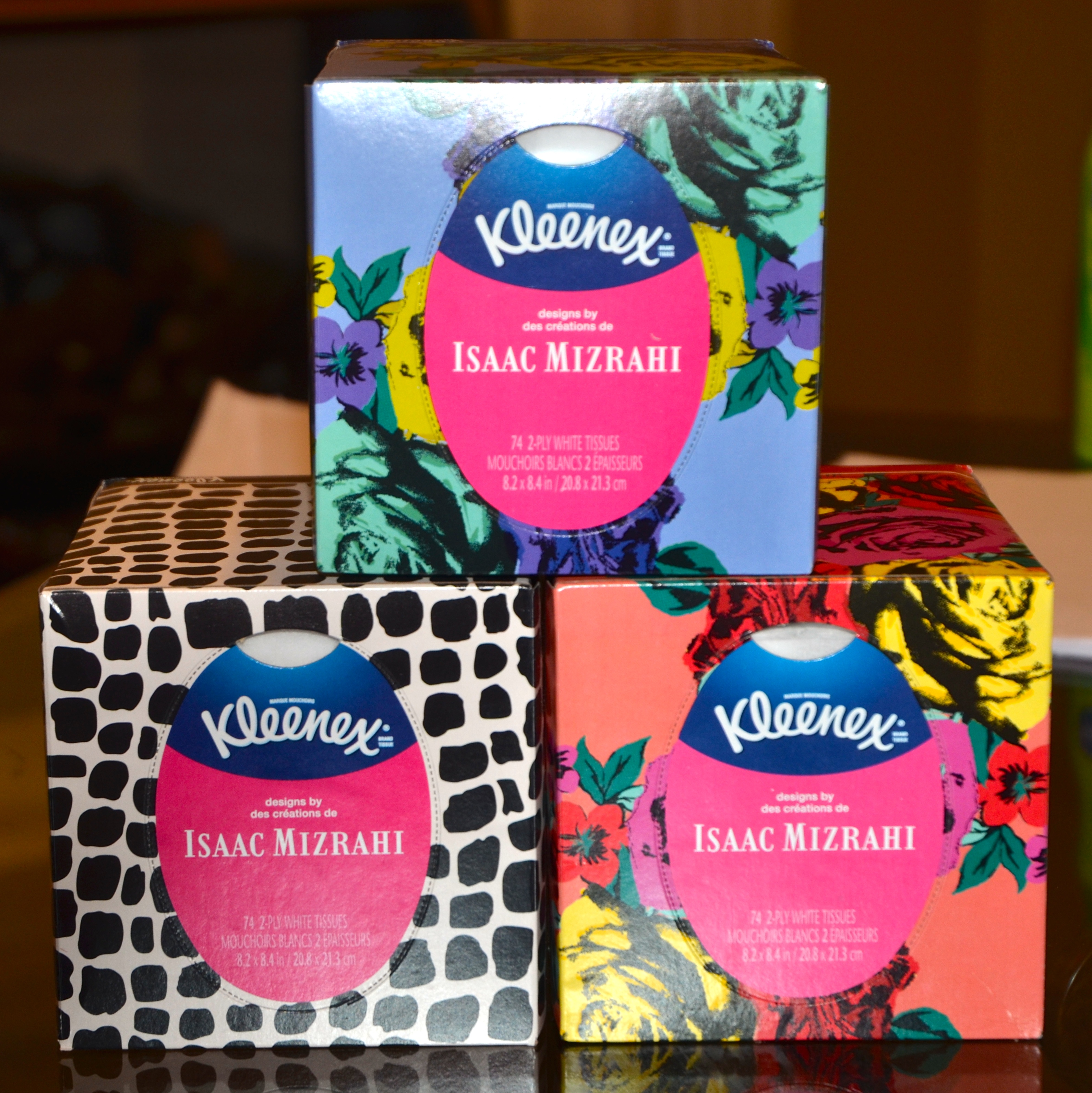 Are the colors not gorgeous? They brighten my room, my home, and even my day!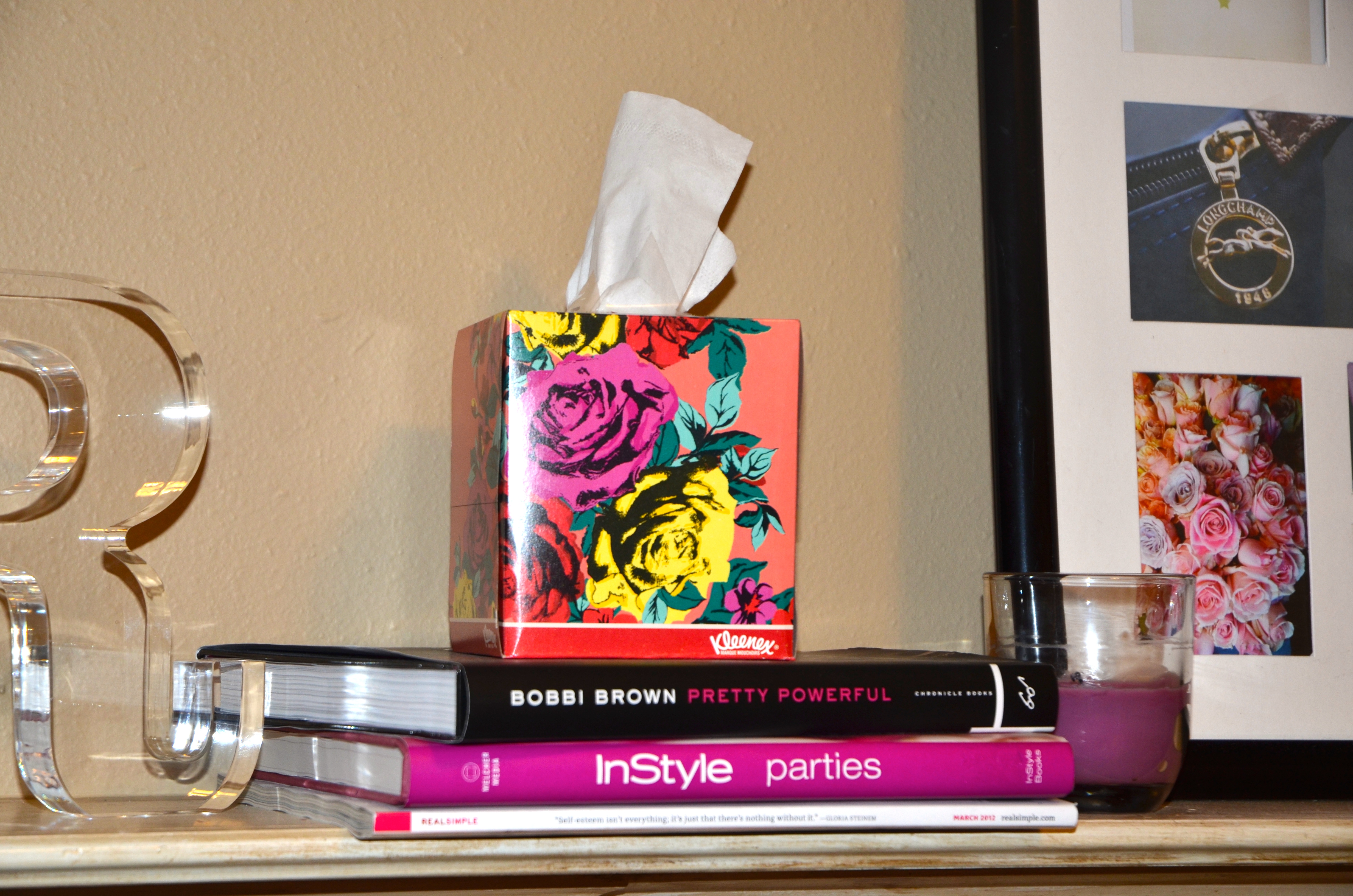 We know I'm obsessed with florals lately, so this floral design makes me smile :)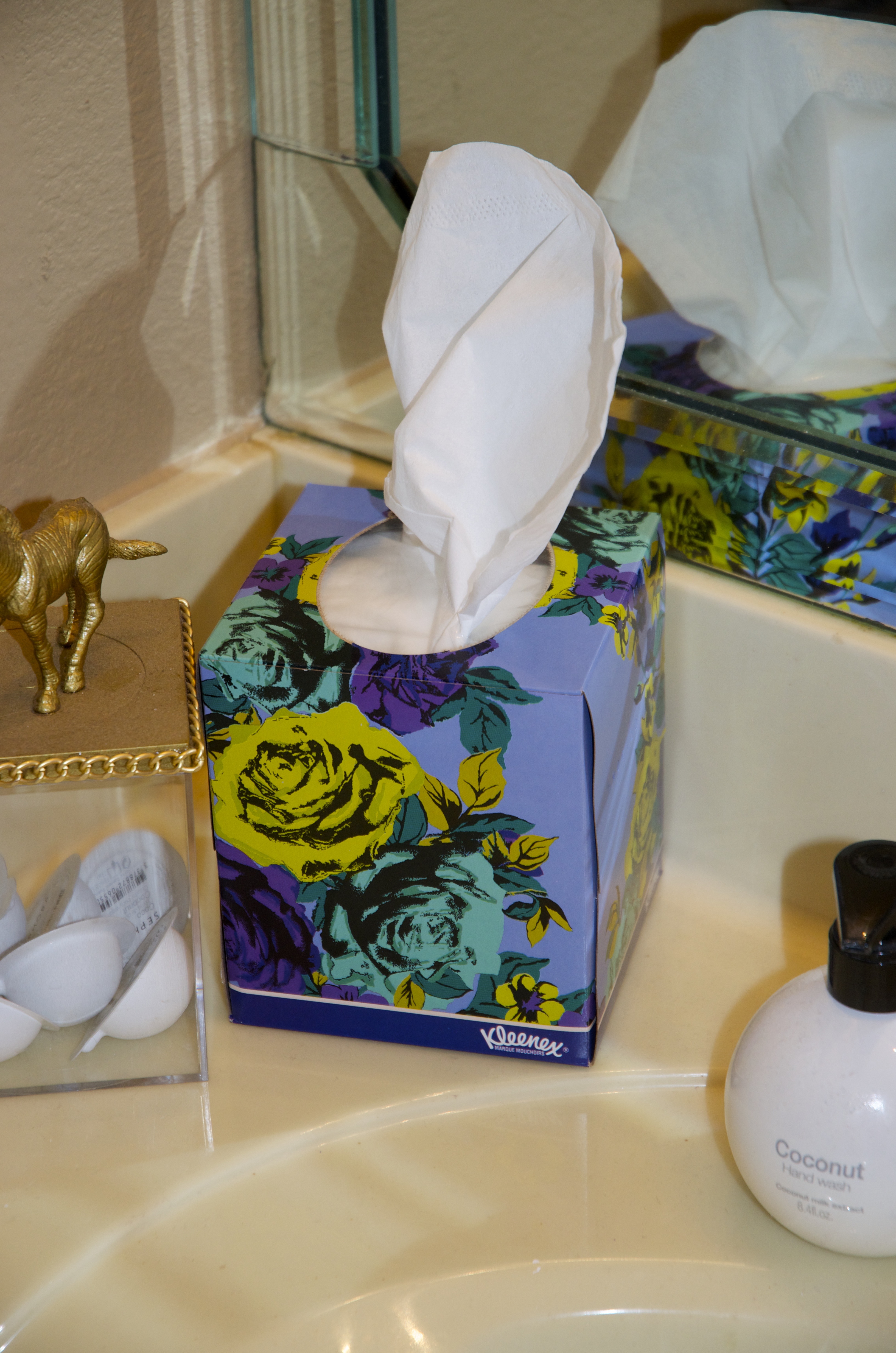 Bathrooms can be blah, but with these Isaac Mizrahi designs my bathroom is brighter!
AND you can NEVER go wrong with black & white. This design is cute enough that it could be a clutch or even a pair of fabulous loafers.
Kleenex has totally outdone themselves! Simply click on any picture to learn more about these new designs & find the style that fits you best. Be sure to let me know how you style your life with Kleenex!