Happy weekend! I hope you all had a great Halloween with family & friends. Today I wanted to share a pair of fabulous earrings that I got in the mail with you! These amazing Fuchsia Guillotine Drops showed up & I AM IN LOVE: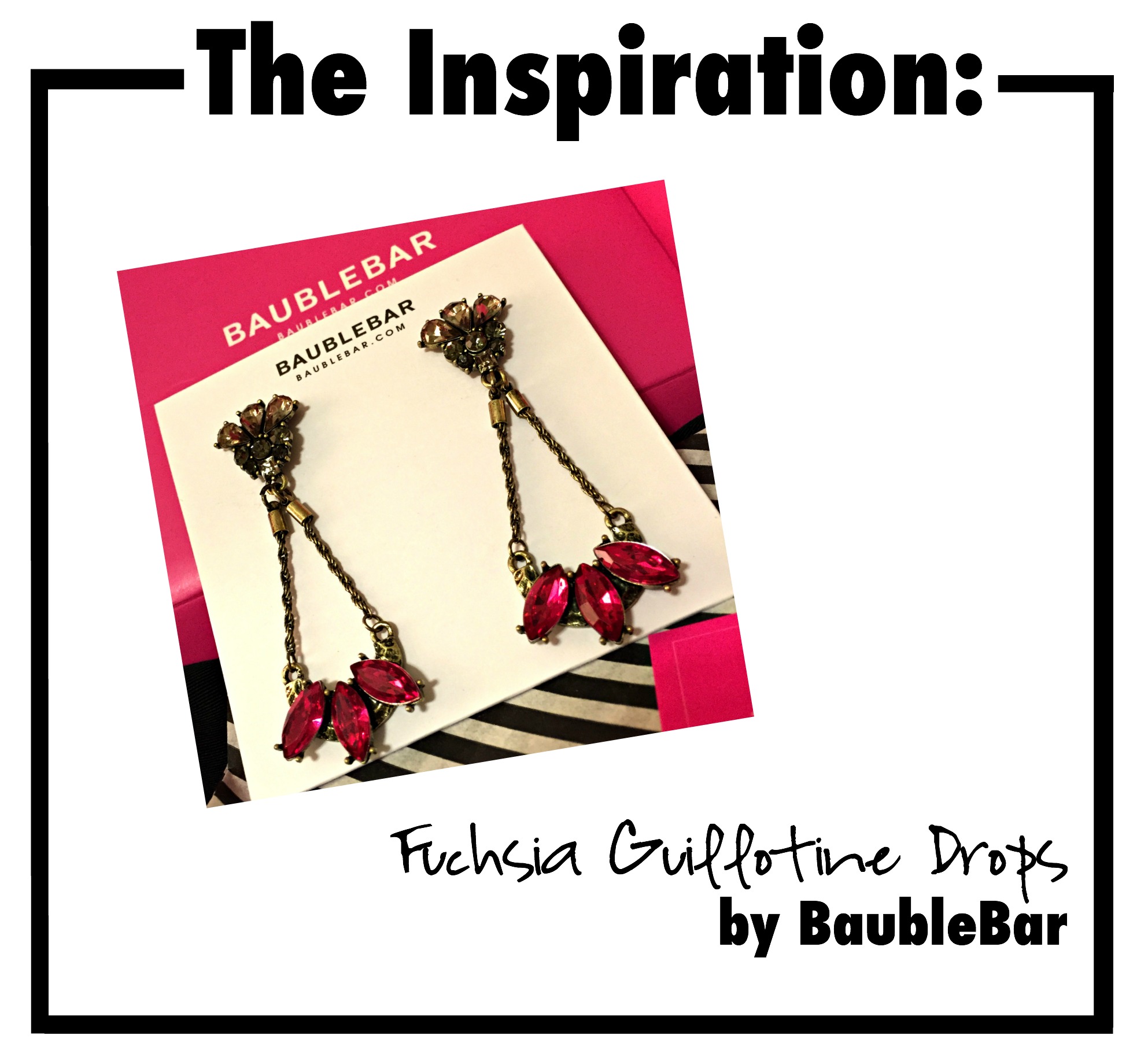 I know there is no way that I'm the first (nor will I be the last girl in the world) who has ever purchased an accessory without having the perfect outfit in mind. It's kind of like ordering dessert before dinner. So, I've been racking my brain trying to come up with a couple of different ideas…
What are y'all thinking? How would you wear these? Comment below!
If you've never ordered from BaubleBar, have no fear! Free shipping + free returns. PLUS the cutest packaging ever!