I've been finding some amazing beauty deals lately that totally won't break the bank. And when they work like they're supposed to it's a win-win. I wanted to share some of them with you today & remind you that nothing here will cost you over $10!
For this post, I wanted to focus on skin, hair, and nails. These items are perfect for any trip you're going on. They will revive you after the harsh elements like sun, sand, and chlorine!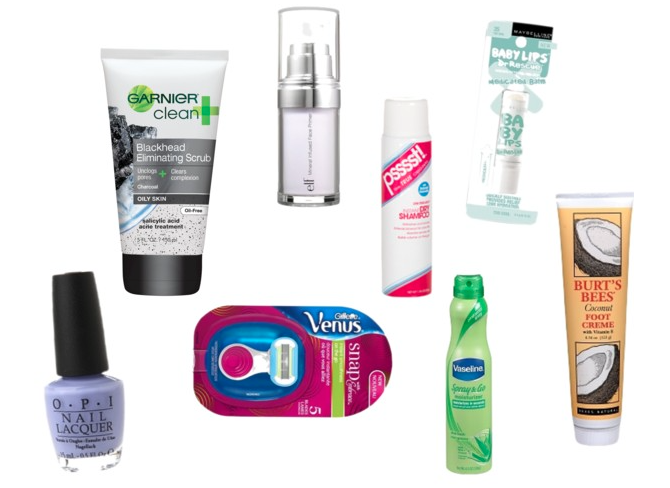 Clockwise from left:
1. Garnier + Charcoal Scrub $6–I love this scrub, because I have seen amazing results in 3 days. It does NOT dry my skin out, but leaves my skin super soft and silky. The charcoal is really getting those blackheads out of my face & it's great!
2. ELF Face Primer $6–I bought this when I was headed to a wedding and I forgot my makeup bag (more on that later) & it worked just as good as Smashbox. Perfect coverage, lasts all day.
3. PSSSSt Dry Shampoo $5.19–THE BEST. Smells amazing. Does it job just like it's supposed to! Fluff & go!
4. Maybelline Baby Lips Medicated $3.99–PERFECT when your lips are chapped from sun & sand. The menthol cools your lips & gets them healing quickly.
5. Burt's Bees Coconut Foot Creme $8.99–The sand totally kills my feet. Use this each night & put on a thin pair of socks & your feet will be as good as new in 3 days!
6. Vaseline Spray & Go Lotion $5.99–LOVE LOVE LOVE it. Spray it on & go. Great hydration & great for the skin, because it has aloe in it ;)
7. Venus Snap On-The-Go Razor $9.49–Perfect size to throw in your beach or pool bag for those pesky little hairs that you find!
8. OPI "You're Such a Budapest" $8–PURPLE PASTEL PERFECTION. Enough said.
I love finding great drugstore deals! Go snatch up these great products y'all! Tested & approved by me ;)
AND by the way, I was on Forever 21 & I had to add these two pair of fabulous sunglasses to the list! They are each just $5.80!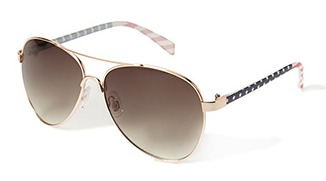 Stars & Stripes Aviators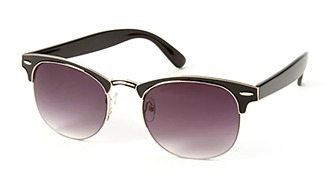 Half-Frame (Clubmaster) Sunglasses
Let me know if you have found any good products lately!
LOVE Y'ALL & thanks for reading!