Hey everyone! Thanks for stopping by today. If you don't follow me on Instagram, you can here!
I don't know if you're like me, but I have FINALLY learned that I cannot wash my hair every day. It totally kills my color, dries it out, and becomes a burden.  If there's one thing I'm not a fan of, it's oily hair. So, this is where my BFF dry shampoo has come in.
My routine with dry shampoo (just an example):
–Wash hair on Sunday
–Monday morning: spray just near roots & close to face (HINT: Hair will have white spots if you don't hold can far enough away, so hold at least 6-8 inches away from hair!)
–Monday night: spray all over hair just before bed
–Tuesday morning: flip head over & spray all over. touch up areas that are greasy…around the face, near the roots
–Tuesday night: usually I don't use any dry shampoo here unless I'm going somewhere, because the next morning I will wash my hair.
–Wednesday morning: wash hair
–Wednesday night: REPEAT dry shampoo process
That wraps up my routine. I can totally go more in-depth if you need me to! Just email me ;)
Now, the products. I have used 7 total products. Here's the 6 products that I did not love:
Honestly, the most expensive ones were my least favorite. They made my hair gummy & did not smell lovely.
So the winner? AND also the BEST news of the day: It's CHEAP! Like the cheapest.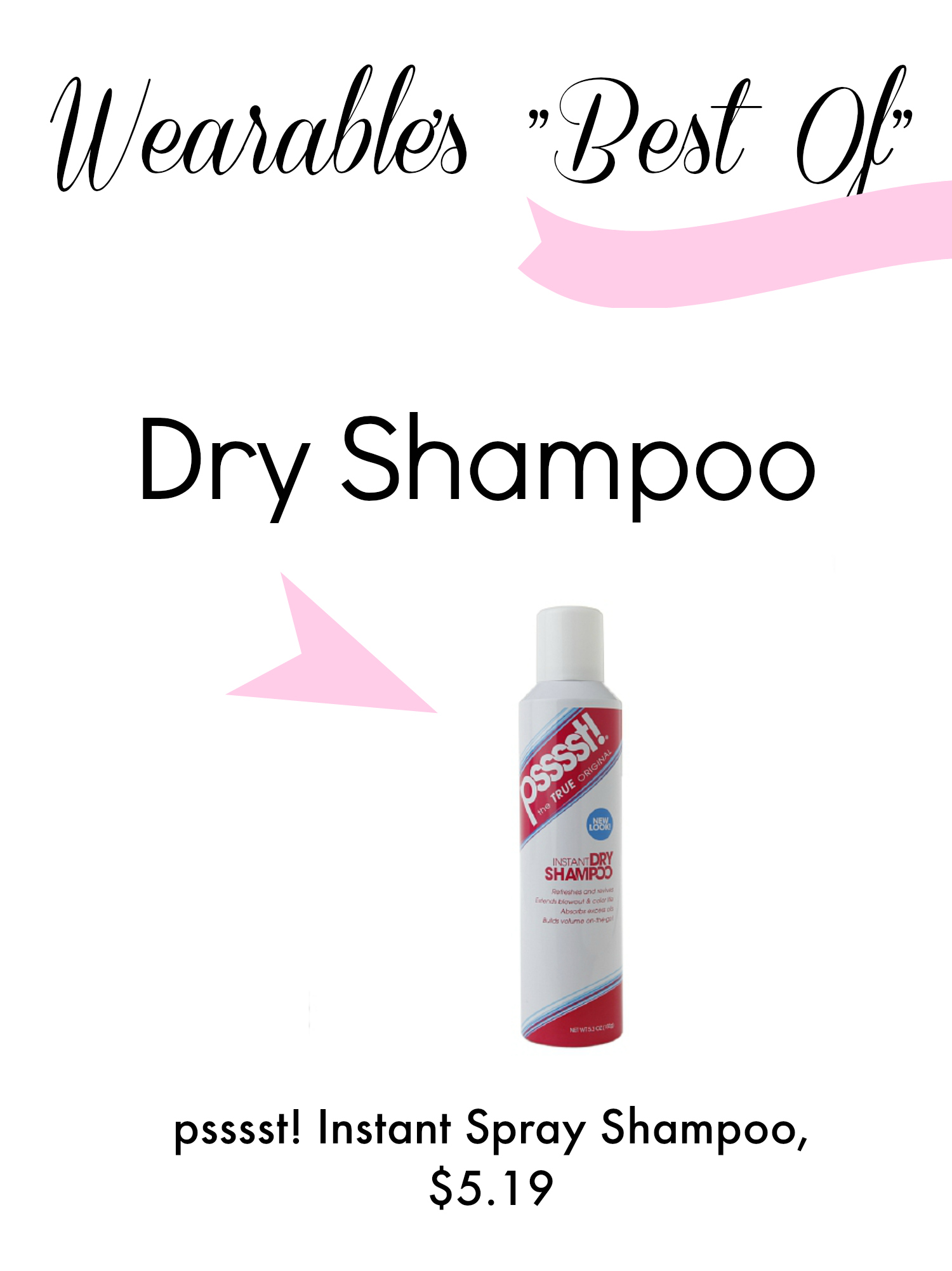 Psssst! Instant Spray Shampoo, $5.19
Why I love it? It smells like coconut lime…it's got that beachy smell & really makes my hair fresh. It does not make my hair gummy or dry. It just makes it feel freshly shampooed. And I can even curl my hair after I use this. It's perfect. And that price? Can't beat it! Don't waste your money on $20 bottles of other stuff. Seriously, go snatch up 3 or 4 bottles, because this stuff is amazing!
PS, don't forget to enter the two awesome giveaways I have going on right now!