I am a member of the Collective Bias Social Fabric Community. This shop has been compensated as part of a social shopper amplification for Collective Bias and its advertiser.
Happy weekend everyone! I hope you have some exciting plans! As you will see from this post, the rules of laundry have changed. You want to know what will save you time & money this summer? Purex® No Sort™ for Colors is an epic new laundry detergent that allows you to NOT have to sort your laundry into five piles before washing. I know, it's amazing. With this detergent, all of my color bleeding accident fears are no more! As part of my #LaundrySimplified routine, I sat out to purchase this detergent and get started saving time & money! I know for me, I like to purchase detergent where I know I will the the most bang for my buck as well as somewhere I know will have the most options, so I purchased my detergent at Wal-Mart: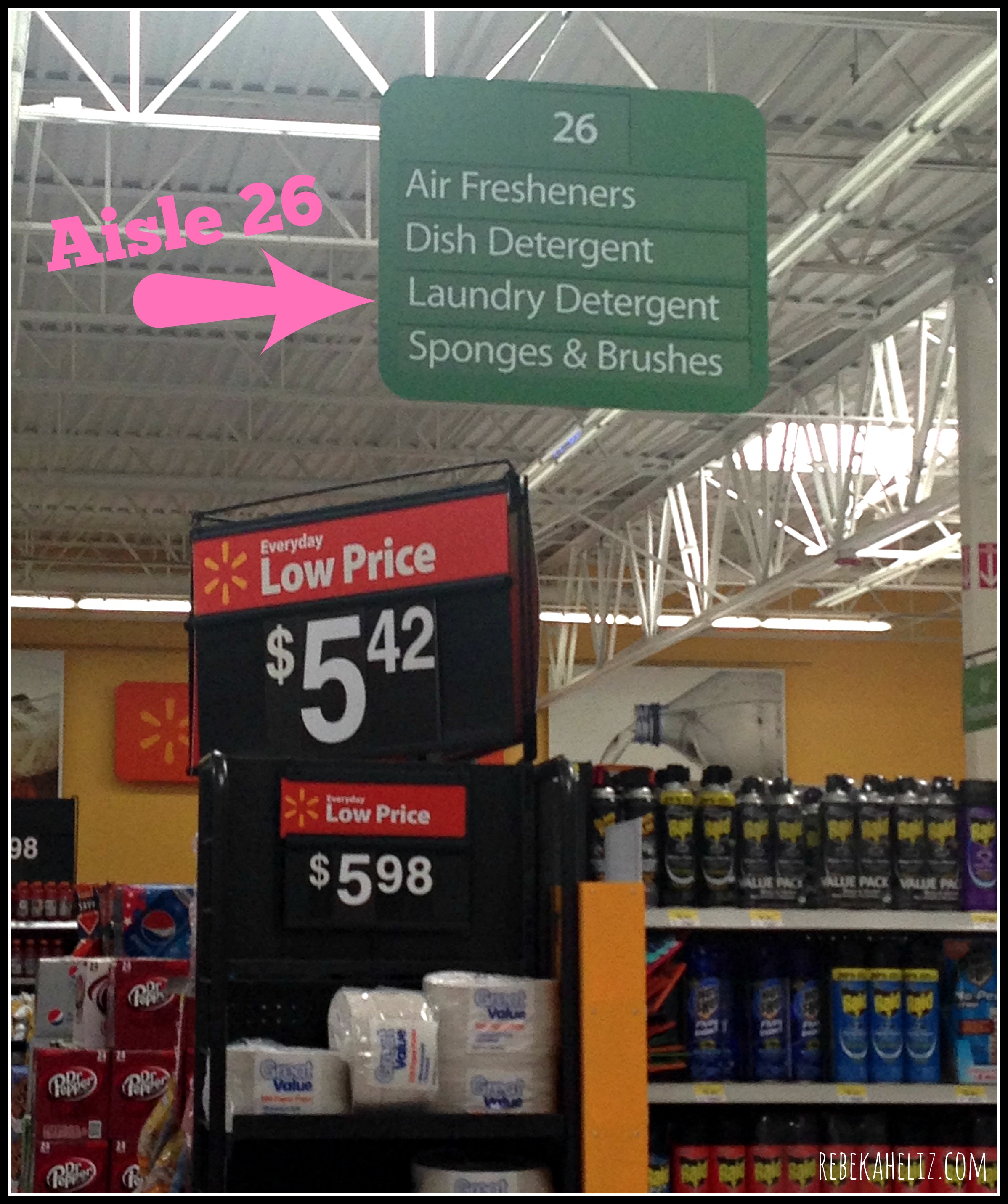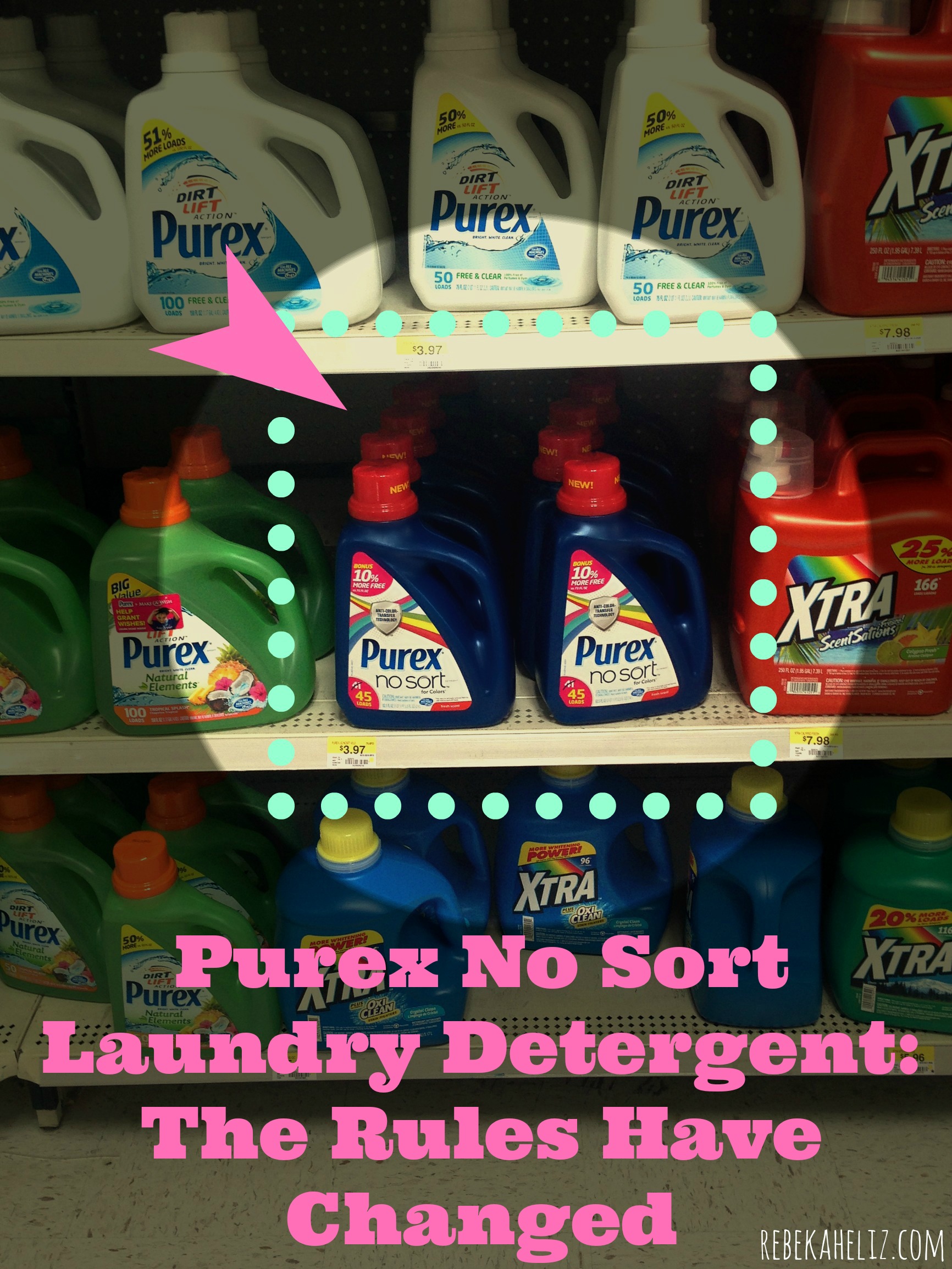 When developing this product, Purex sought to figure out what laundry users were saying about their laundry routine. Laundry users believe that sorting is an essential part of their laundry routine, so the challenge of Purex was to convince them that this has changed. In order to reassure consumer, Purex has focused on educating with the breakthrough Anti-Color-Transfer Technology which traps loose dyes in the wash and does not let them settle onto other fabrics. As a result, users are able to simplify their laundry routine by doing less sorting and less loads!
Talk about virtually cutting your laundry in half is out of this world! This detergent is even half the price of the common brands you are buying today! You will save money on your water bill as well!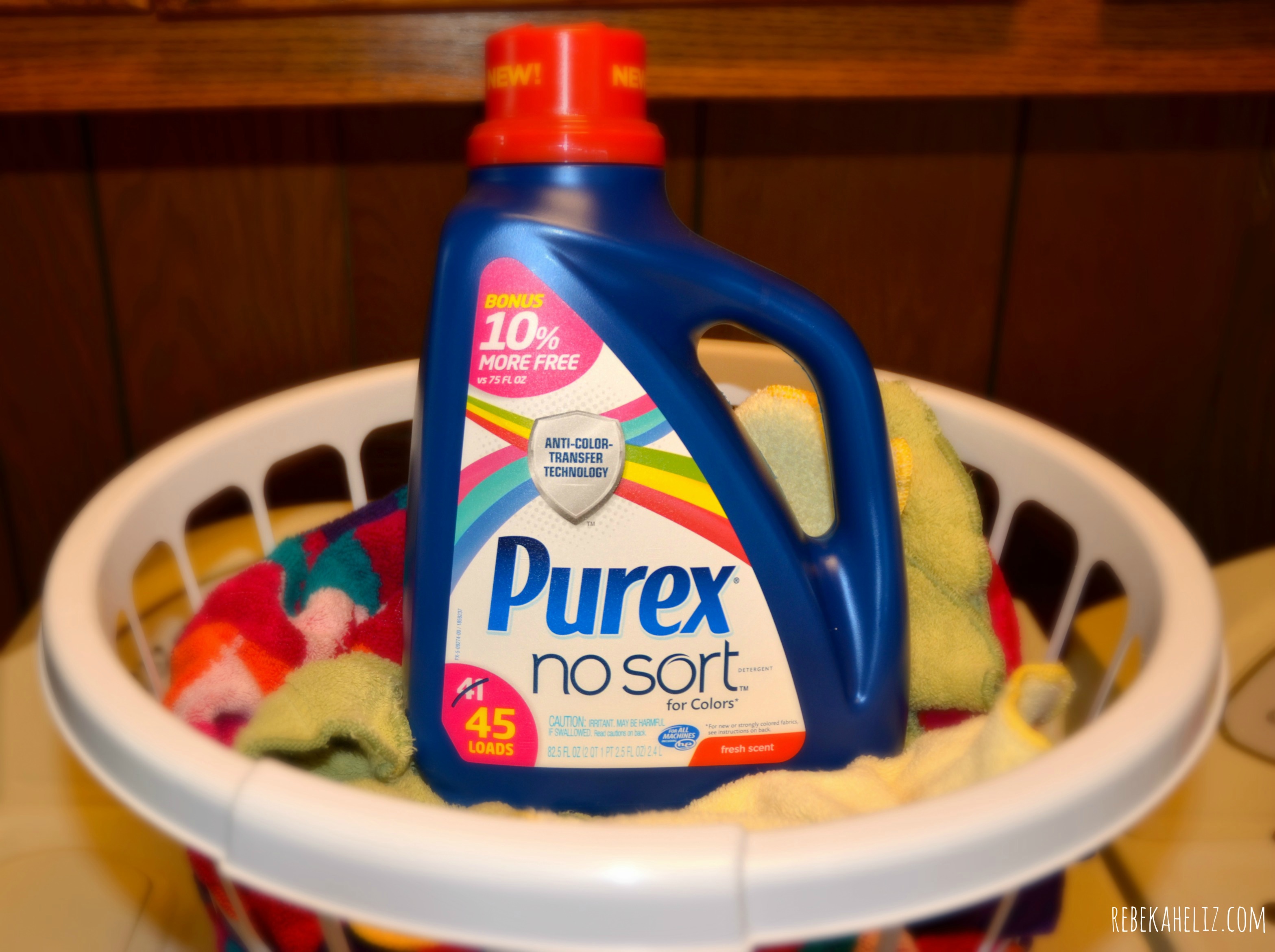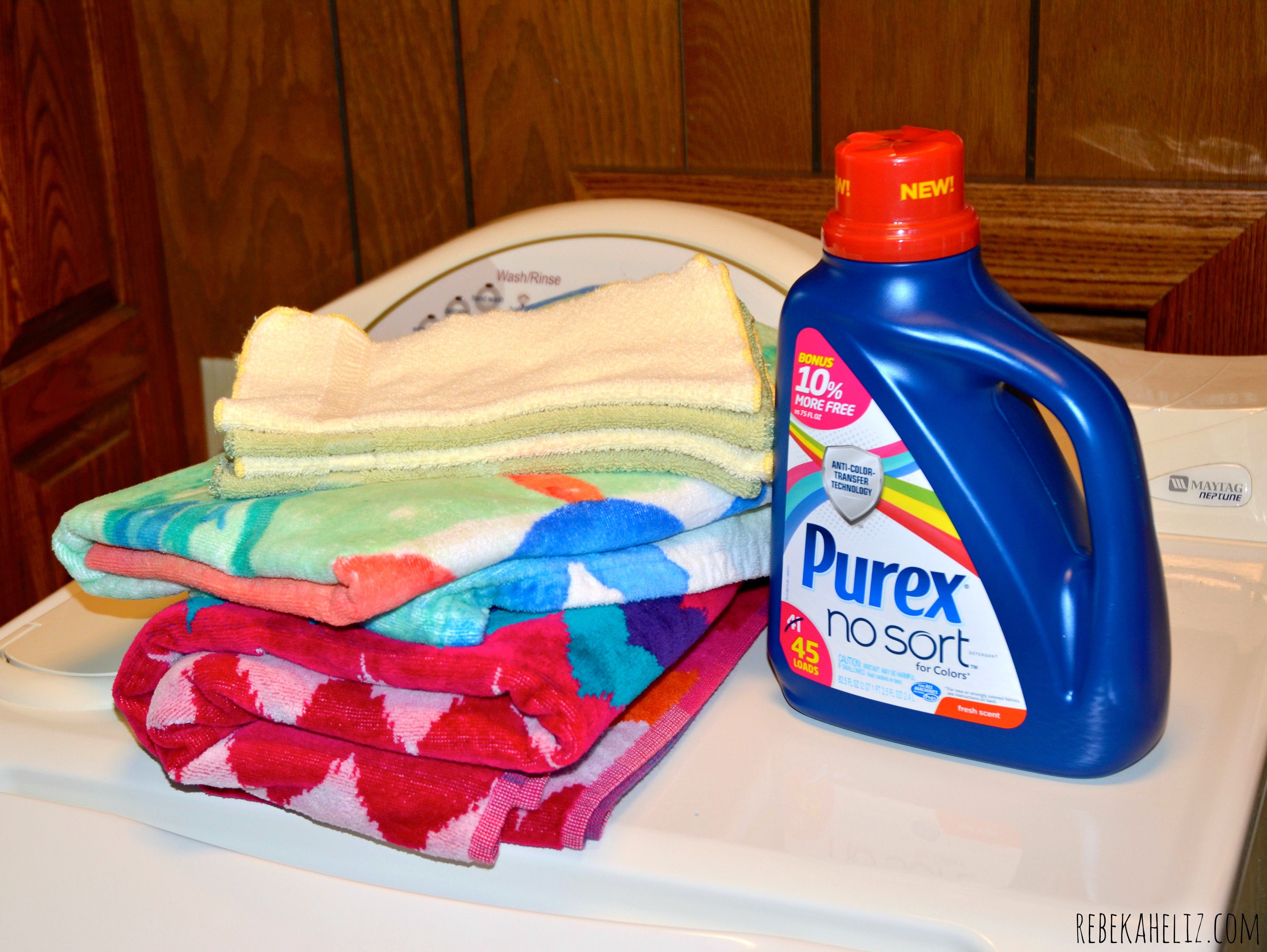 I was able to wash my super bright beach towels with light yellow & green! Talk about amazing! There was no bleeding & no problems!
PLUS all that time you will save will give you more time to SHOP! We all know I live to shop. What's better to take on a shopping trip than extra time & money? Not a thing. I thought I should let you in on a little secret! I have been saving up for this yellow tote for a while now & with the money I have saved with Purex® No Sort™ for Colors, I finally was able to buy it without feeling guilty!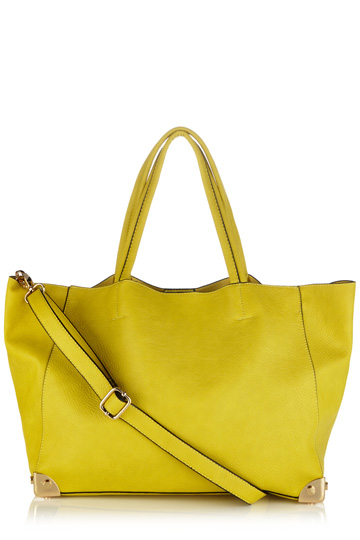 Now remember, as with any product it's important to read the label. The back label reads: "Purex No Sort Detergent is packed with innovation, but it can't perform miracles, so please follow these words of advice: wash strongly colored fabrics or new pieces of clothing, especially jeans, separately at least 5 times before doing a mixed color load with Purex No Sort detergent."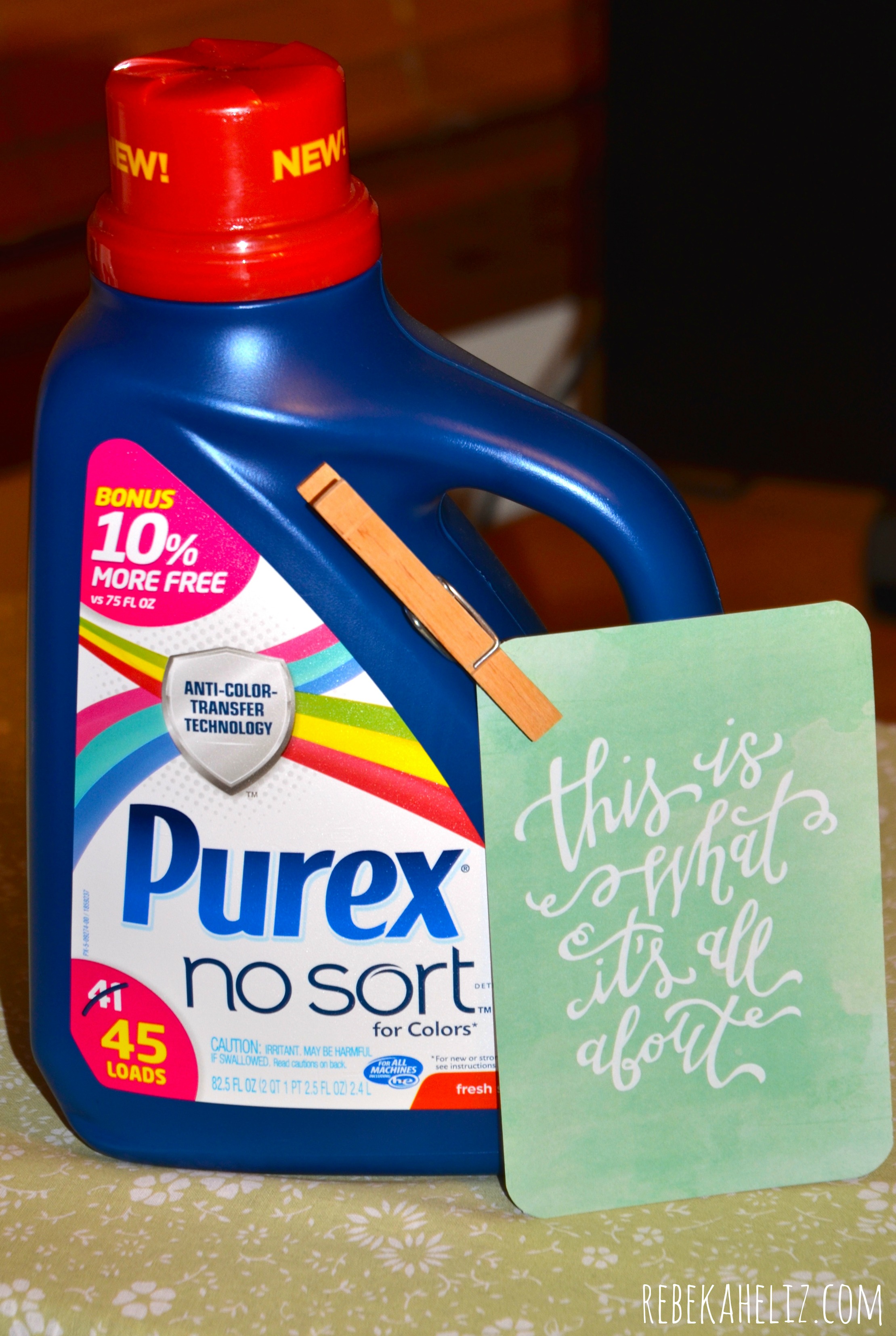 But for real, saving time & money with this great detergent is what it's all about! I'm so glad Purex has changed the laundry rules & totally simplified my routine!
For more information on this great company, check out Twitter, Pinterest, & Facebook! Do you want to see how the Rules Have Changed for yourself? Check out this great YouTube video for details!
Thank you again to Purex & #CollectiveBias for this opportunity & letting me show how #LaundrySimplified can save me time and money!