Happy Monday everyone. I hope you had a great weekend. I can't believe I'm already on my fifth rotation. I've been thinking a lot about where I want to end up and where I will be going after graduation. Sometimes I just like to google fun apartments in different cities. This immediately leads me to thinking about home decor and how I would like to decorate. I thought I would share my current mantle with you and why I chose to decorate it like I did!
I have super high ceilings in my condo. To me, I want to maximize the height of the room, so I chose to go with a super tall frame on top of my mantle…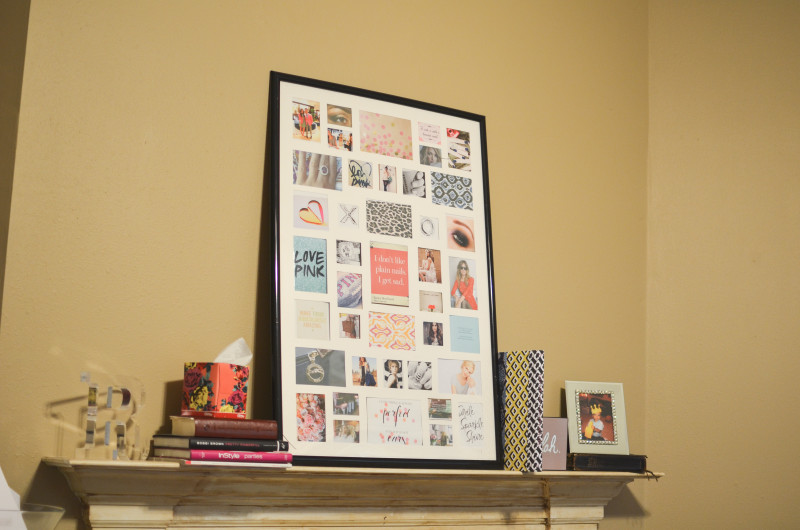 Lucite Letter, old (similar) // Tory Burch In Color book // Bobbi Brown Pretty Powerful makeup manual // Lauren Conrad Beauty book // DVF Journey of a Dress book // Jeweled Frame, Kohls // Collage frame, old (similar)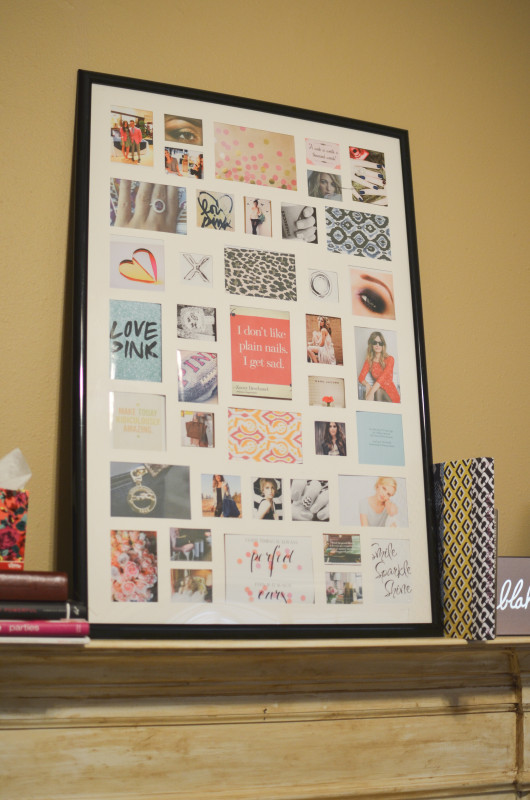 This collage frame (which probably needs to be redone) includes pictures that I have collected that I like. It's almost like a big frame full of Instagram pictures. Be sure to include a couple of pictures of cool prints you like…such as leopard or aztec. Also, be sure to include lots of your favorite color (for me, PINK). Target is a great place to find a good selection of affordable frames! And for wooden quote blocks, check Etsy!
Items needed for a super girlie mantle: a monogram letter, a collage frame, several coffee table books about beauty + fashion, a jeweled/mirrored picture frame, and a canvas with a cute saying.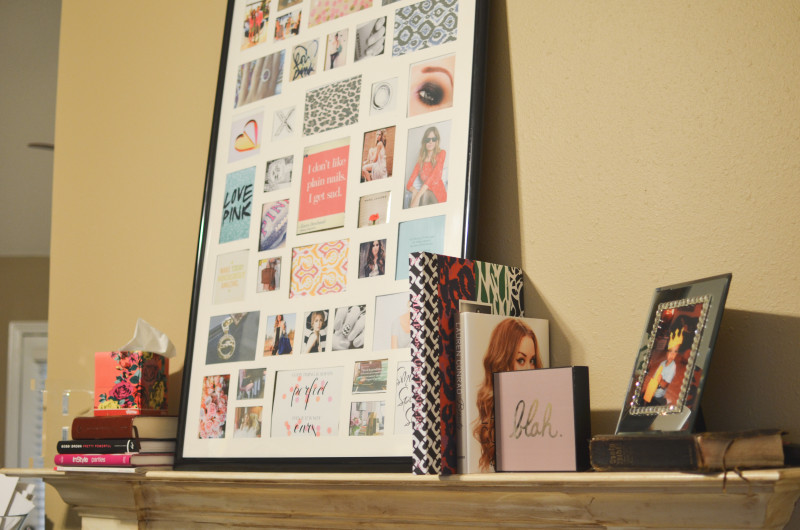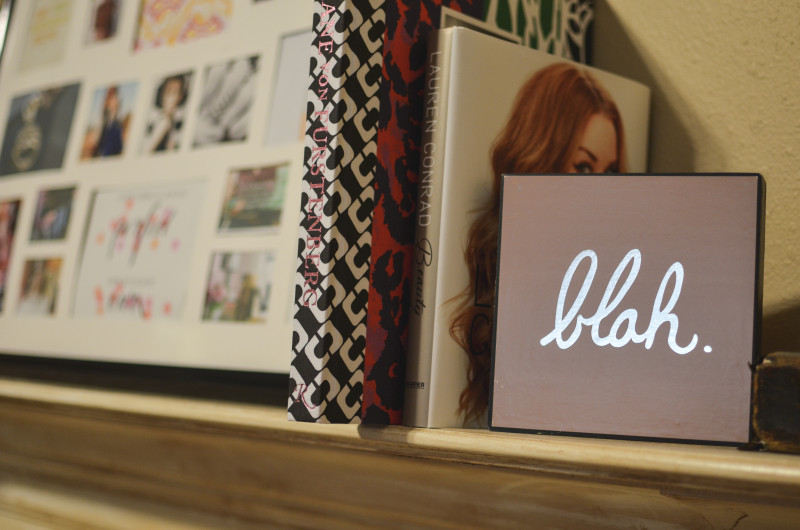 So, if you are looking for a way to utilize the space above your mantle, choose a super tall frame because it will make the room look even taller!
How do you decorate your mantle? Do you change it for the seasons? I would love to know!