Happy Monday! I'm trying to keep the positive vibes going today, because I'm totally wishing I was still in bed. Anyways I hope everyone had a great weekend. Today I wanted to share a product that you probably never knew you needed: a hair scrub. Keep in mind that this post is in no way sponsored, I just found a product that worked well for me. L'oreal has perfected my hair washing game with its EverFresh Micro-Exfoliating hair scrub that you can find at your local drugstore.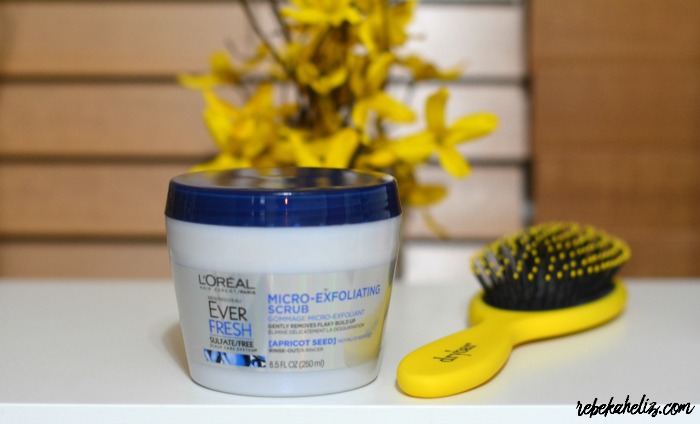 You know I'm a dry shampoo addict. Two or three days in, the buildup on my scalp is pretty disgusting. I know that it's much better for my hair not to wash it every day, so dry shampoo really helps get me through the week. I decided I needed a product to use when I did shampoo to help get the buildup out of my hair and off my scalp.
It was almost too good to be true, because I discovered this L'oreal EverFresh Micro-Exfoliating hair scrub. This stuff is worthy of all of the "hands raised" emojis. Do you remember that apricot face scrub that everyone used to use? Well it was always way too harsh for the delicate skin on my face. The very thing that made that scrub too harsh for my skin is the exact thing that makes this product effective for your hair/scalp. This scrub has to be able to dig deep enough to get rid of all of the buildup.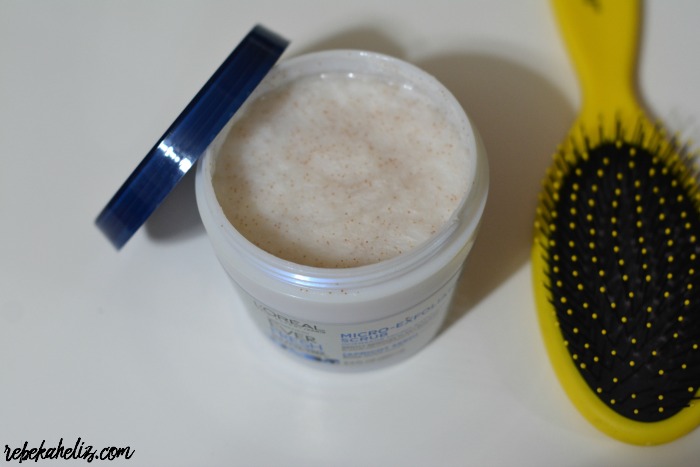 How to use:
*Wet hair and apply an amount of scrub sufficient for your hair (I use a quarter size amount for my hair)
*Throw your hair up in a clip & let it sit for around 3 minutes then slowly work into your scalp using a gentle, circular motion
*Run through the entire length of your hair
*RINSE THOROUGHLY
*Shampoo & condition as usual
(use scrub up to twice weekly)
Reasons to love this product:
*Sulfate free
*Safe for color-treated hair
*Smells amazing
*It actually works!
This product has the keen ability to remove buildup from your hair while not stripping all of its moisture. The best news of all? This product is under $10 and can be found at the drugstore. I call that a win-win!
Shop my entire hair washing routine:
Be sure to check out this post on healthy summer hair, too!
Let me know in the comments if you've tried this product! Also, let me know if you would like to see more posts on drugstore finds.
XO,
Rebekah