Happy Monday! I'm switching up today and tomorrow's posts this week. Be sure to come back tomorrow for a fun linkup featuring winter accessories. For today though, I wanted to tell you about my staycation this weekend at Chateau on the Lake near Branson, Missouri.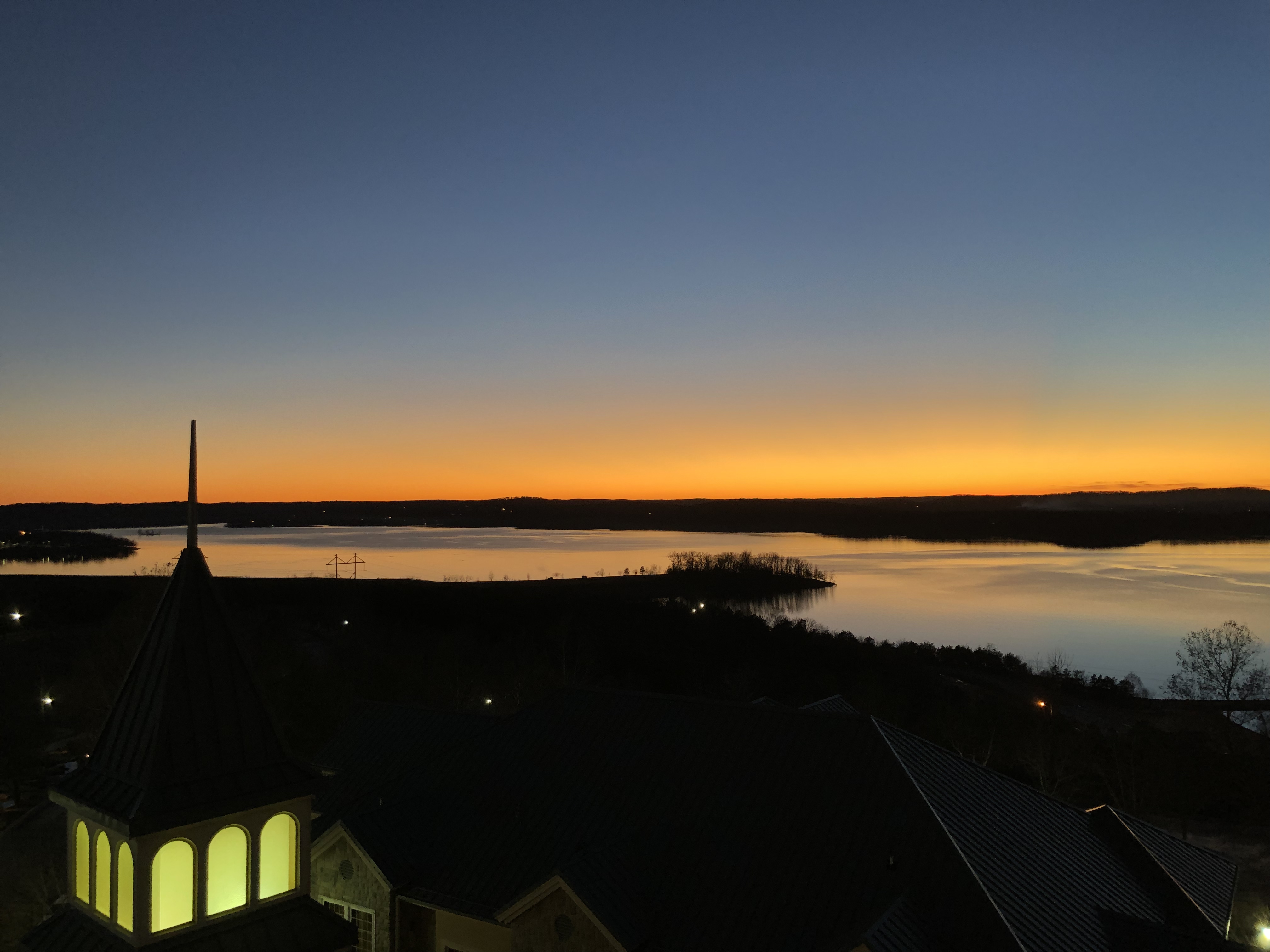 I'm from a tiny town in Northwest Arkansas, and there's a lack of things to do around here (if we are being honest). I usually have to find places to go on the weekends to rest and relax. If you've never been to Branson, Missouri, let me tell you a bit about it. It's a family-friendly town and home to country music. I only live about 30 minutes away, and I come to Branson often to eat and shop. Even though I'm not into country music, there's plenty more to do.
Chateau on the Lake is a resort just outside of Branson, located on Table Rock Lake. It's gorgeous to say the least. My personal favorite reason for visiting the Chateau is the spa. It is 14,000 square feet of relaxing amazingness. I recommend the "Moment of Harmony" package including a massage, foot treatment, and facial or body polish. You will be so relaxed after your spa visit, I promise!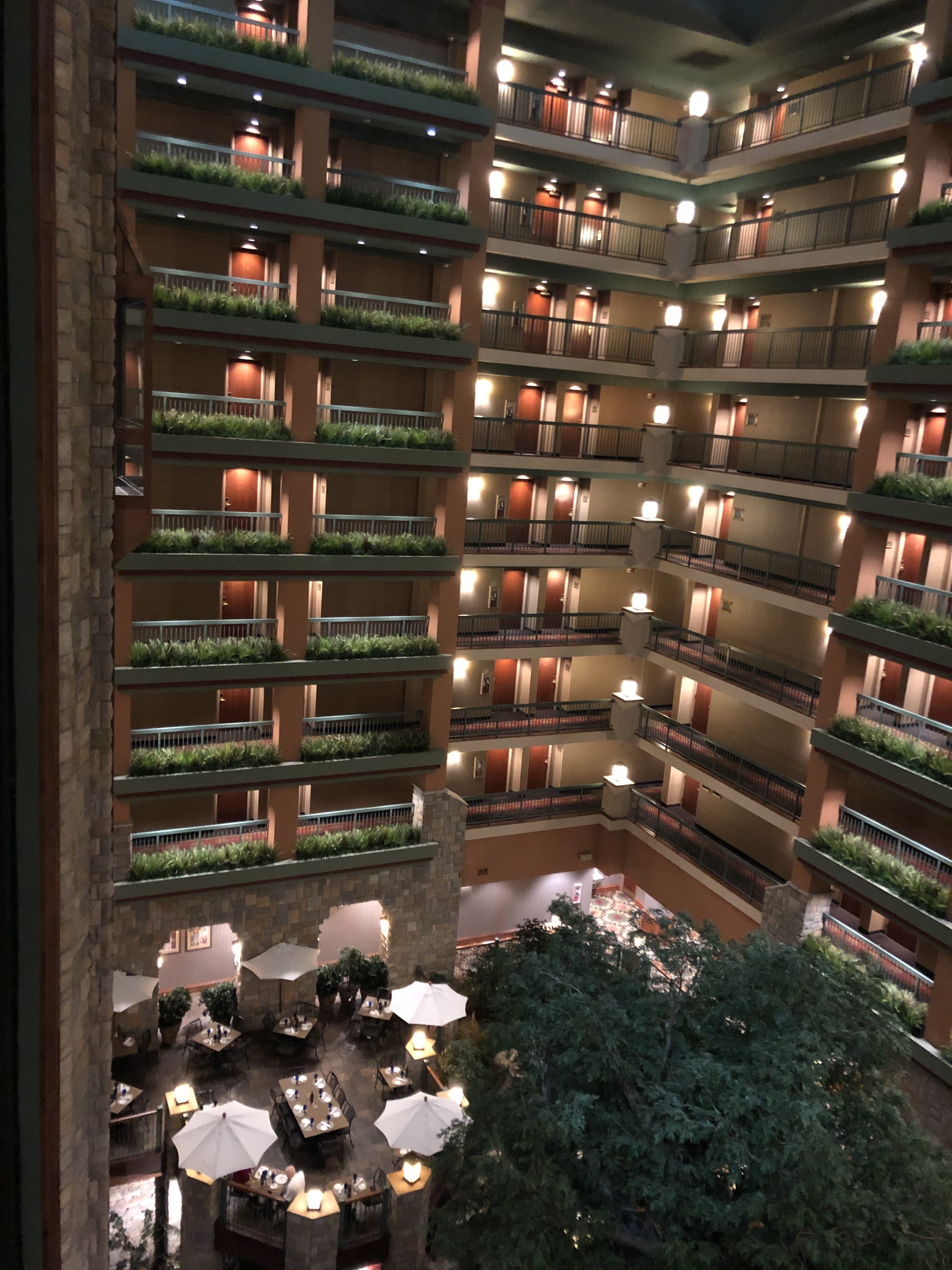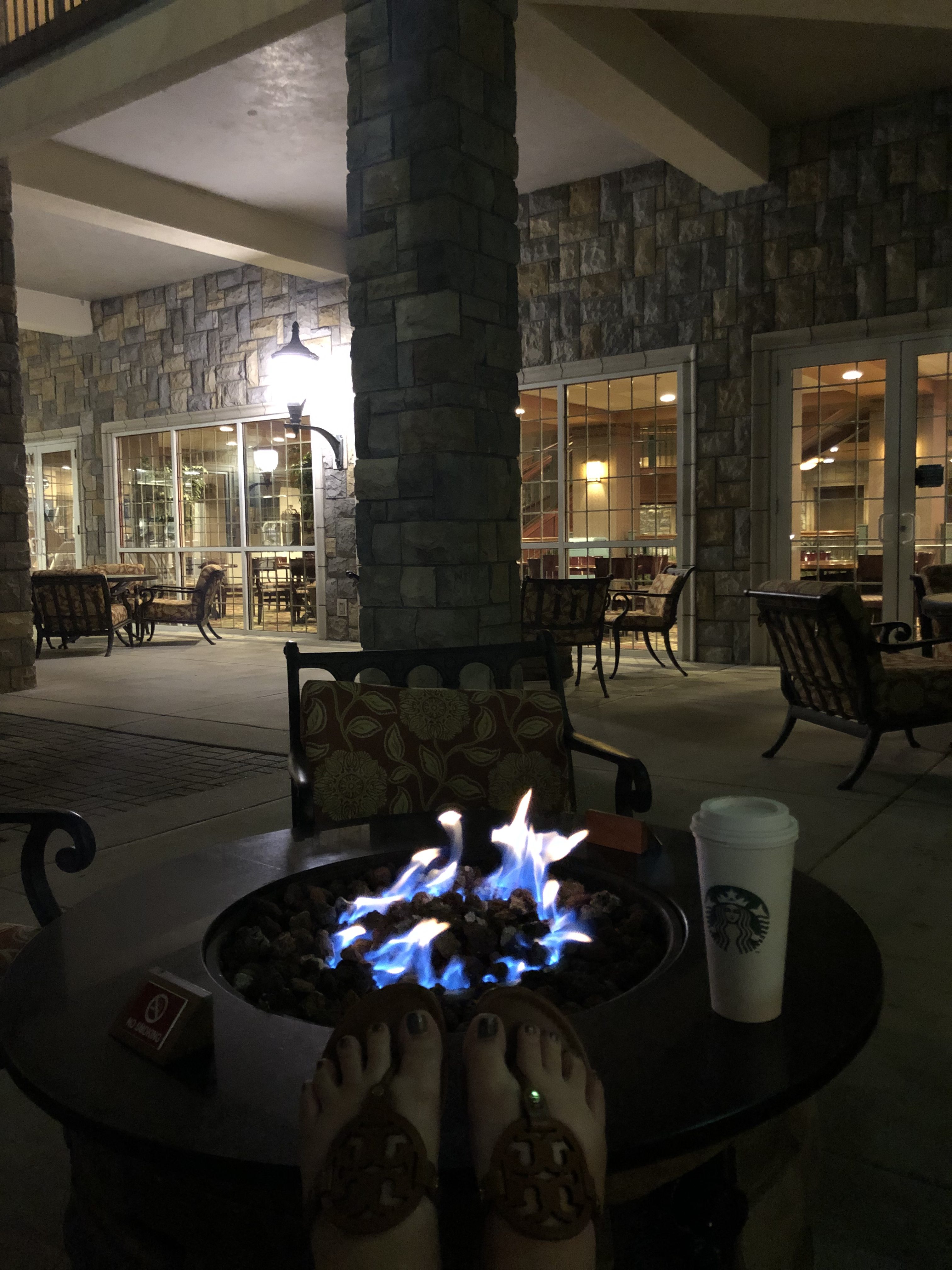 I loved relaxing on the patio next to this cozy fire. I had my medicine ball from Starbucks, because I was fighting a sinus infection. The indoor hot tub attached to the pool was a nice place to relax, too!
Other amenities include an outdoor pool, a movie theater, a kids club, fitness center, and the Chateau Grille. Be sure to visit Chateau on the Lake if you're ever in the area.
Thanks for reading this week's Travel Tuesday on Monday ;) Have a great week!
XO,
Rebekah