Happy Tuesday y'all. Is it Friday yet? I'm counting down the days to the weekend. On Saturday, I'm going with some friends to see John Crist. He's a Christian comedian, and he is hilarious! Anyways for today's travel post, I wanted to recap my girls weekend in Dallas. One of my friends from college joined me in my favorite city!
Things to do/see:
It's important for me to visit historical places when I visit cities. The JFK memorial is amazing! Jill & I learned a few lessons in trying to visit though. PLAN AHEAD! Grab your tickets online and you can pick a time to visit. Since you have to take an elevator to the 6th floor, there's so many people waiting to go up.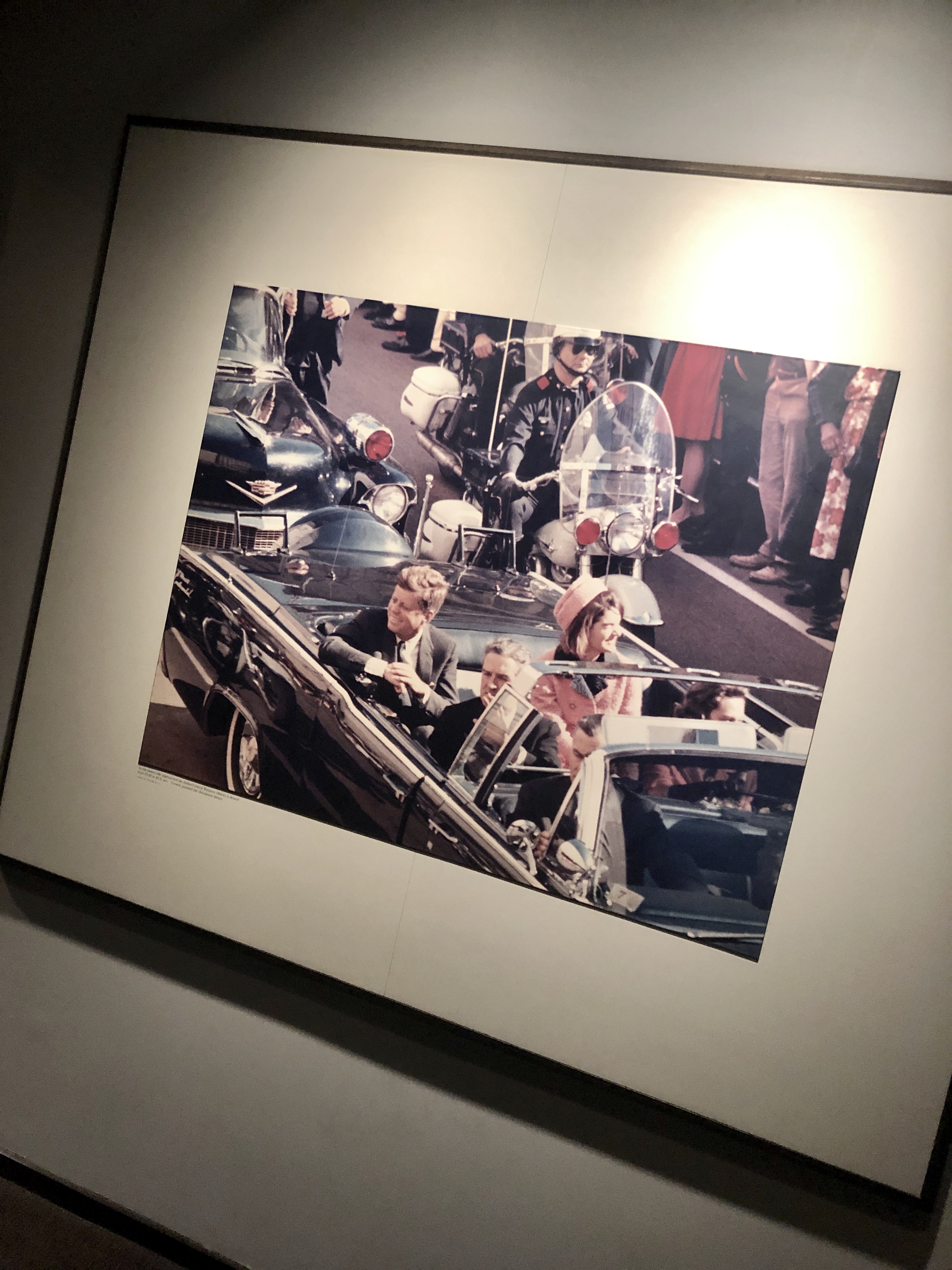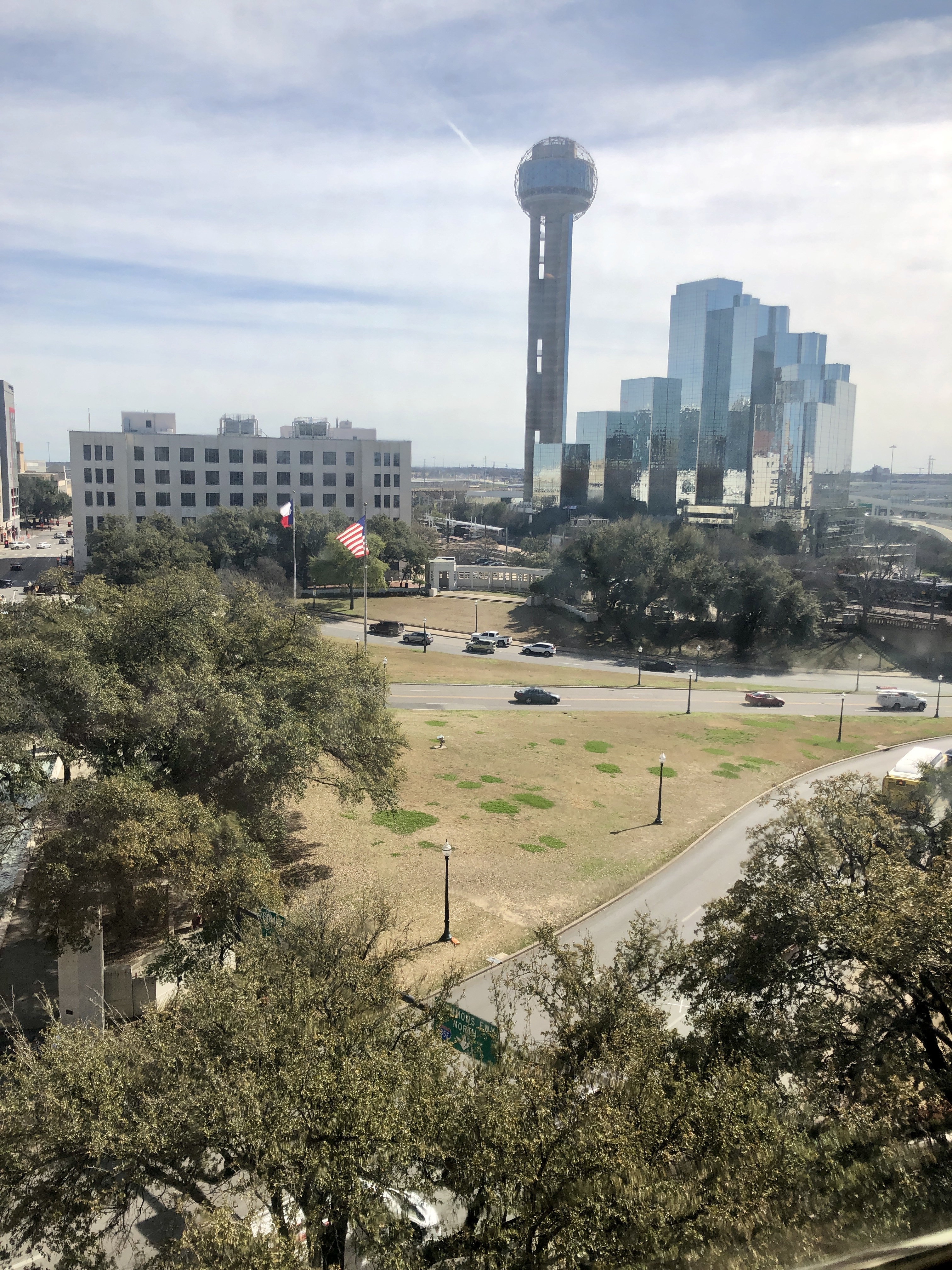 The George W. Bush Presidential Library on the SMU campus is gorgeous. The 9/11 part of the library was my favorite. I still remember where I was that very day. It was definitely a day that changed American history.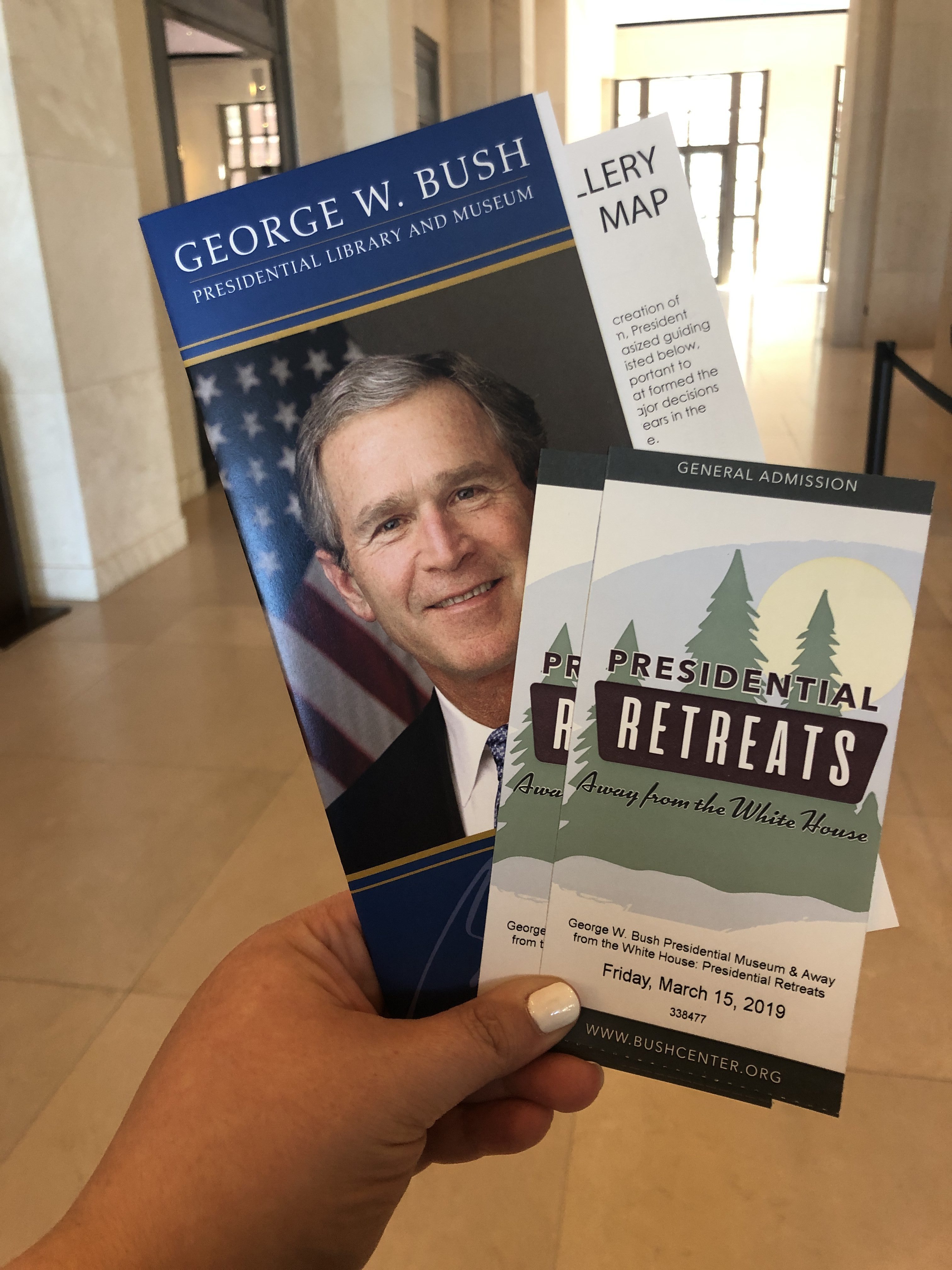 If you are into flowers and want to go for a good walk, visit the Arboretum. The tulips were in full bloom and SO colorful. It was nice to get some fresh air after winter!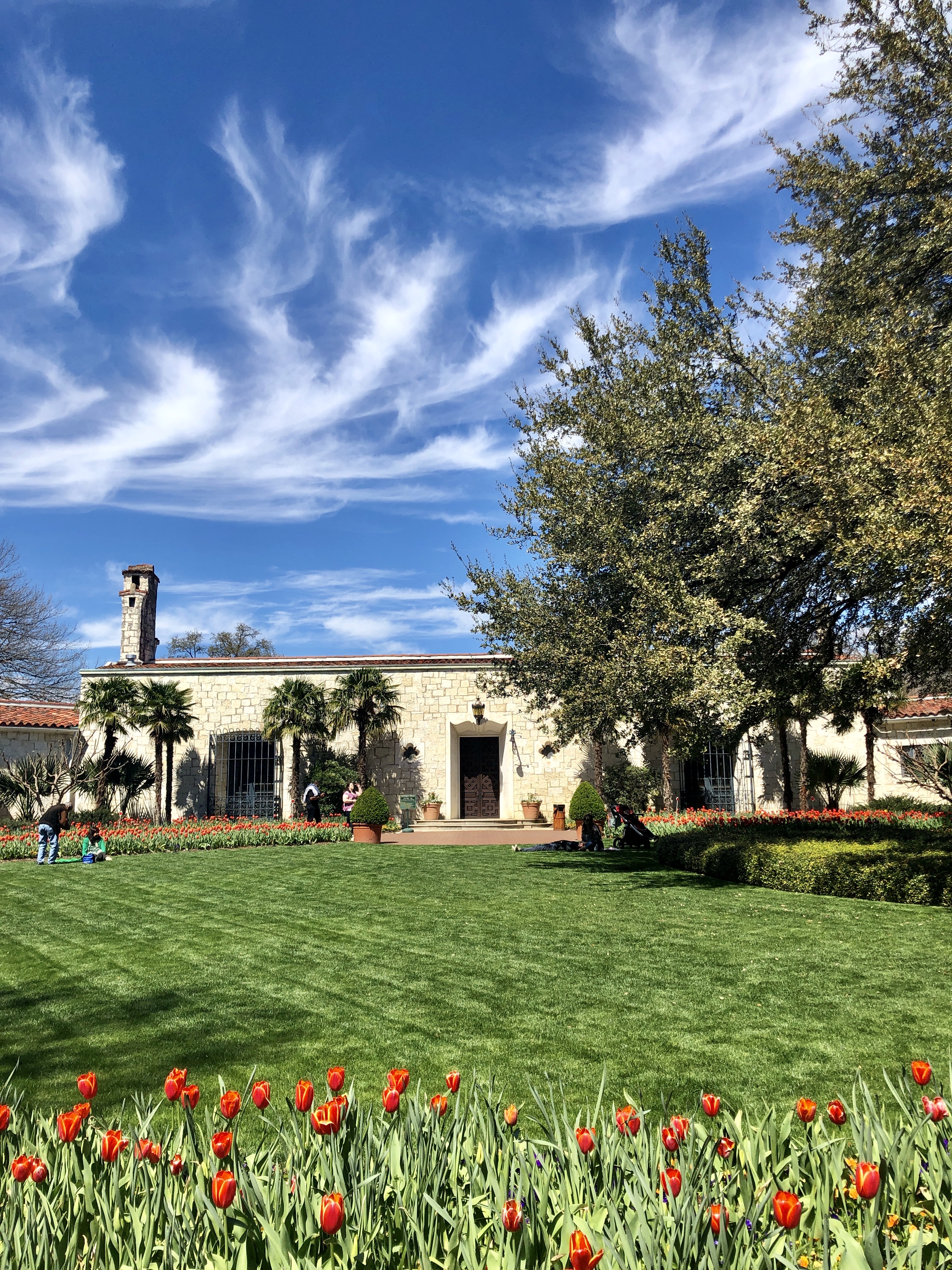 If you are looking for a great place for IG pics, be sure to check out the wall behind LOFT in the West Village. There are several murals that are perfect for the 'gram ;)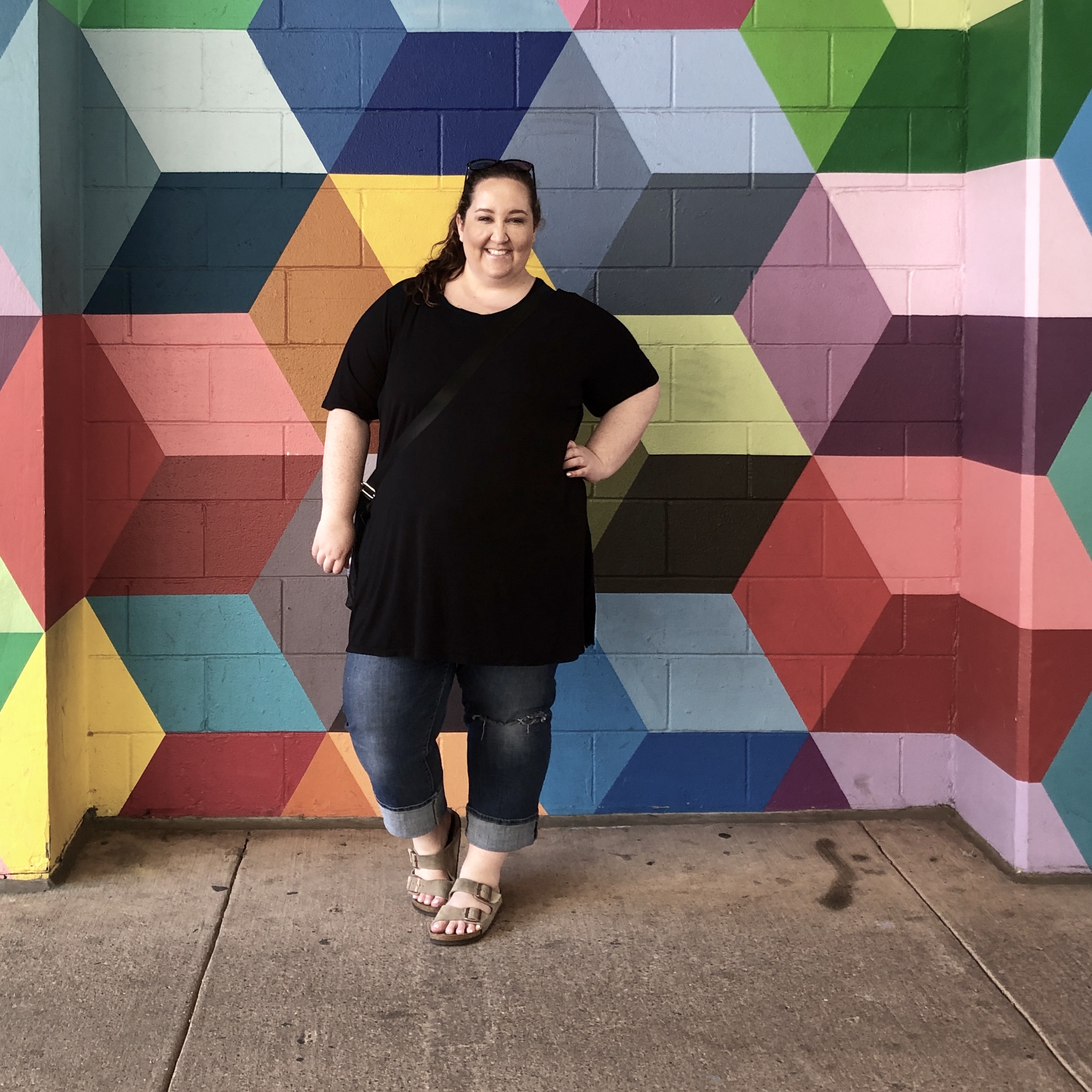 Where to stay:
I've stayed at a few places in Dallas. If you want to explore Uptown (shopping, restaurants), I recommend the new Canopy by Hilton property. It's conveniently located in Cityplace and right next to the West Village. The rooms are just right and have an incredible view. The rooftop lounge is so fun! It was pretty cold while I was there, so the fireplace on the patio was nice.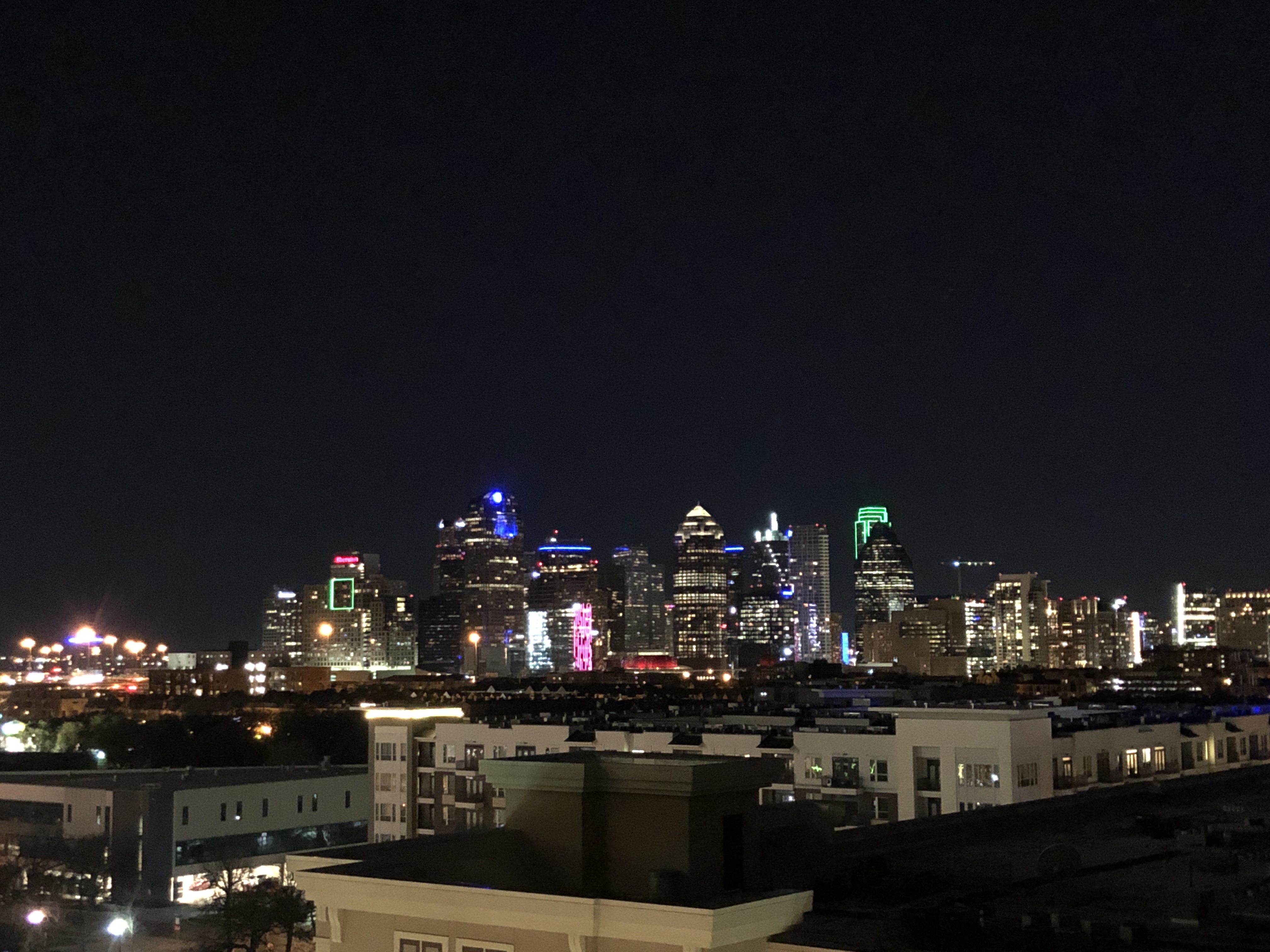 Where to eat:
Our plans for this trip were to eat anything but seafood. We definitely agreed on that! The first evening, we wanted pizza, so we googled a few places. We decided on Eno's in the Bishop Arts District. It was awesome! There was about an hour wait, so we walked around the neighborhood for a while. It was very unique and eclectic.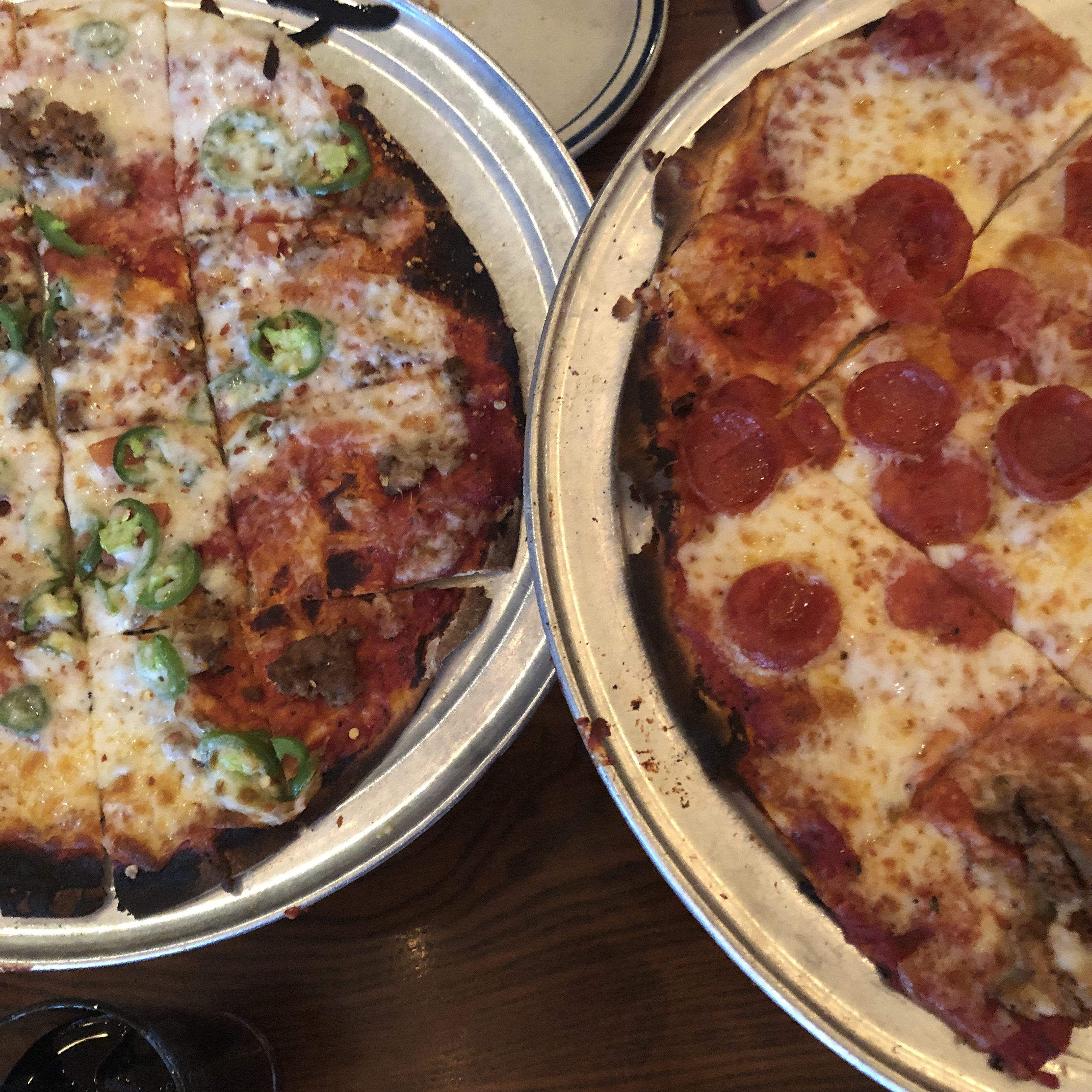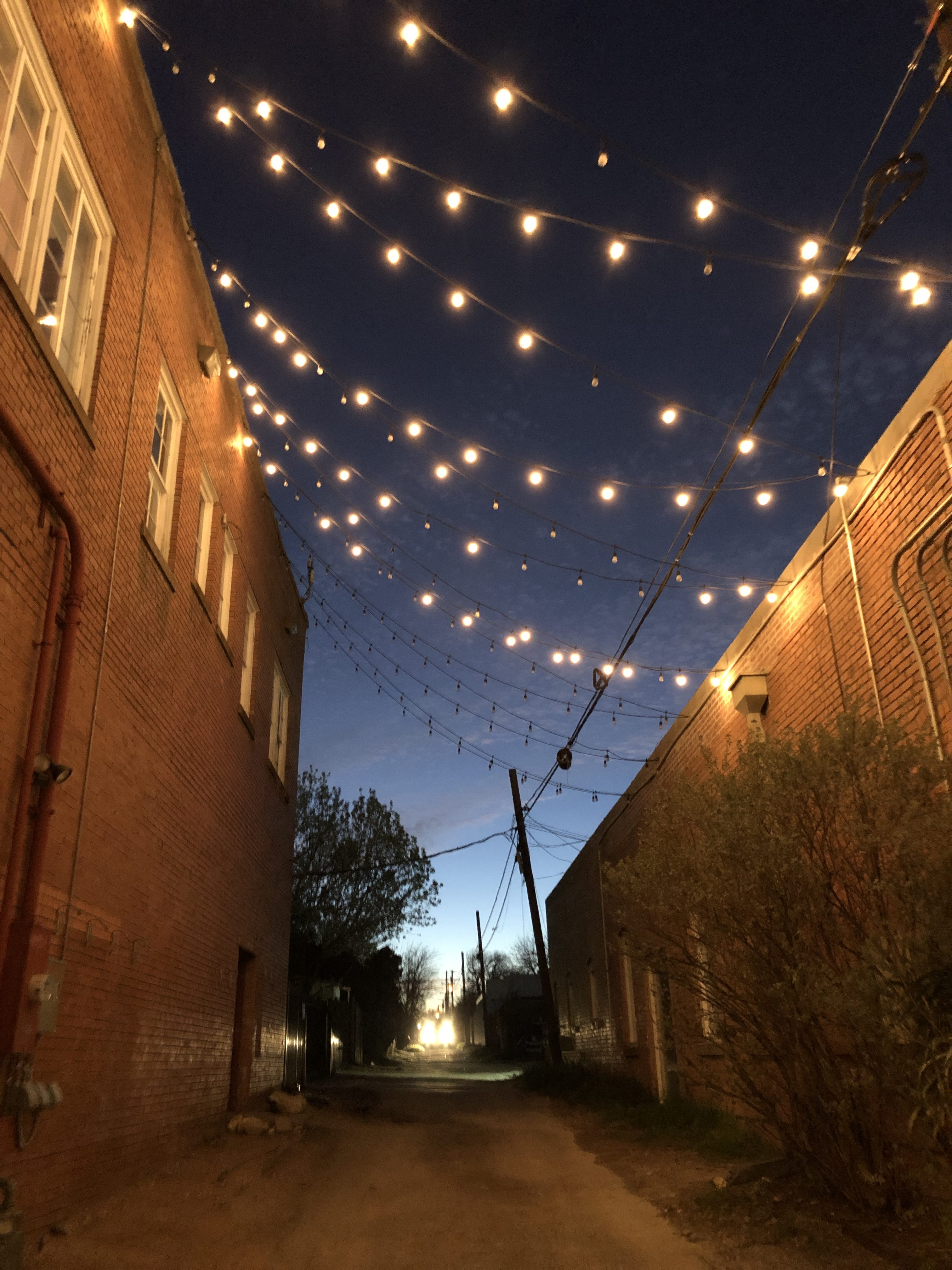 Friday night we wanted Mexican food, so we decided on Gloria's. If you know me, you know I love Mi Cocina. I am proud to say that Gloria's was just as good. The cheese dip was amazing!
I've been to the Rustic before, but I wanted to go back. We tried to go for lunch on Saturday, but they were only serving brunch. We headed back there for dinner. I'm super picky about burgers (and meat in general), but I had an amazing burger topped with brisket! Also try the tamales!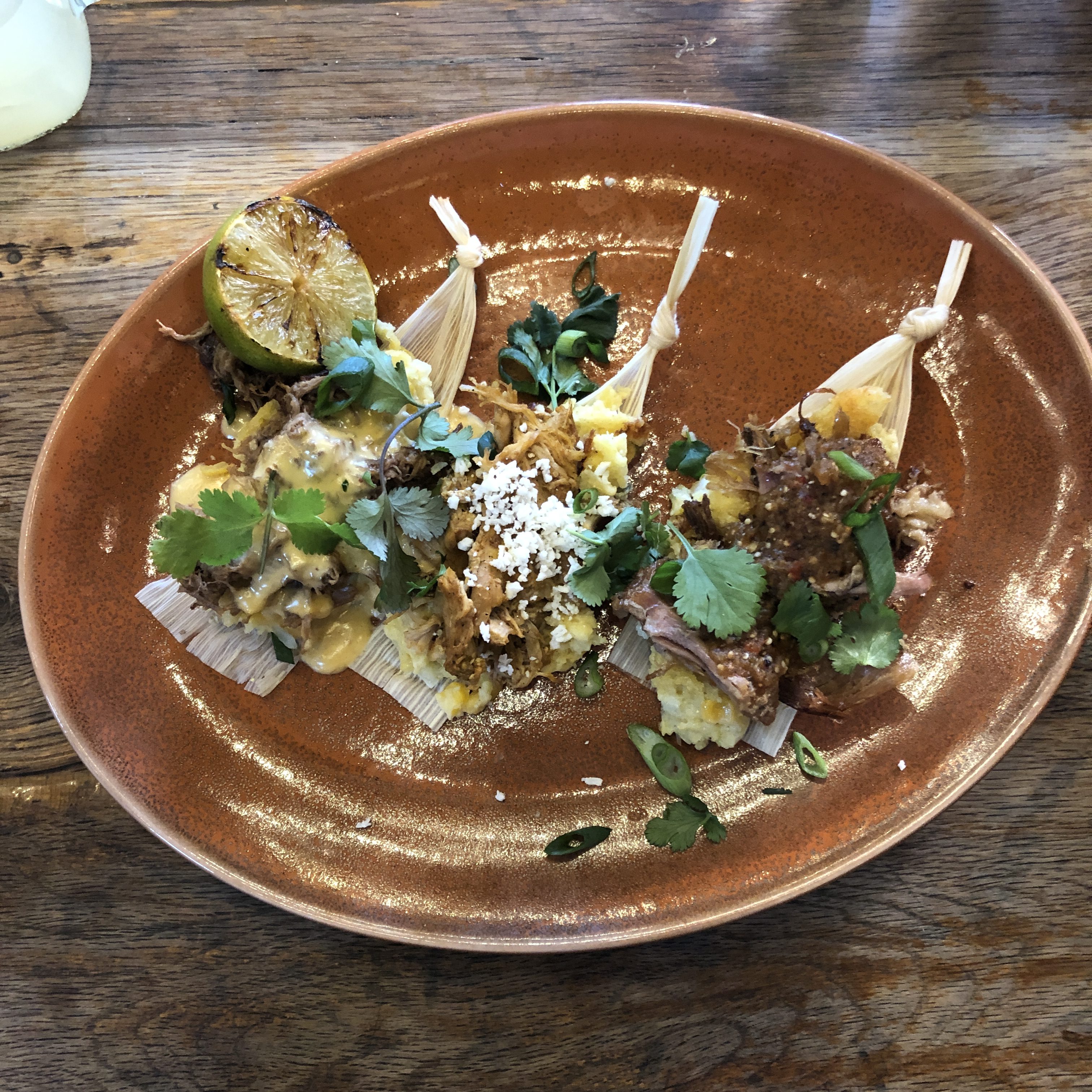 I wanted to give a shoutout to Avis car rental. They hooked us up with the cutest Jeep for this girls weekend. It was the perfect car to get around town!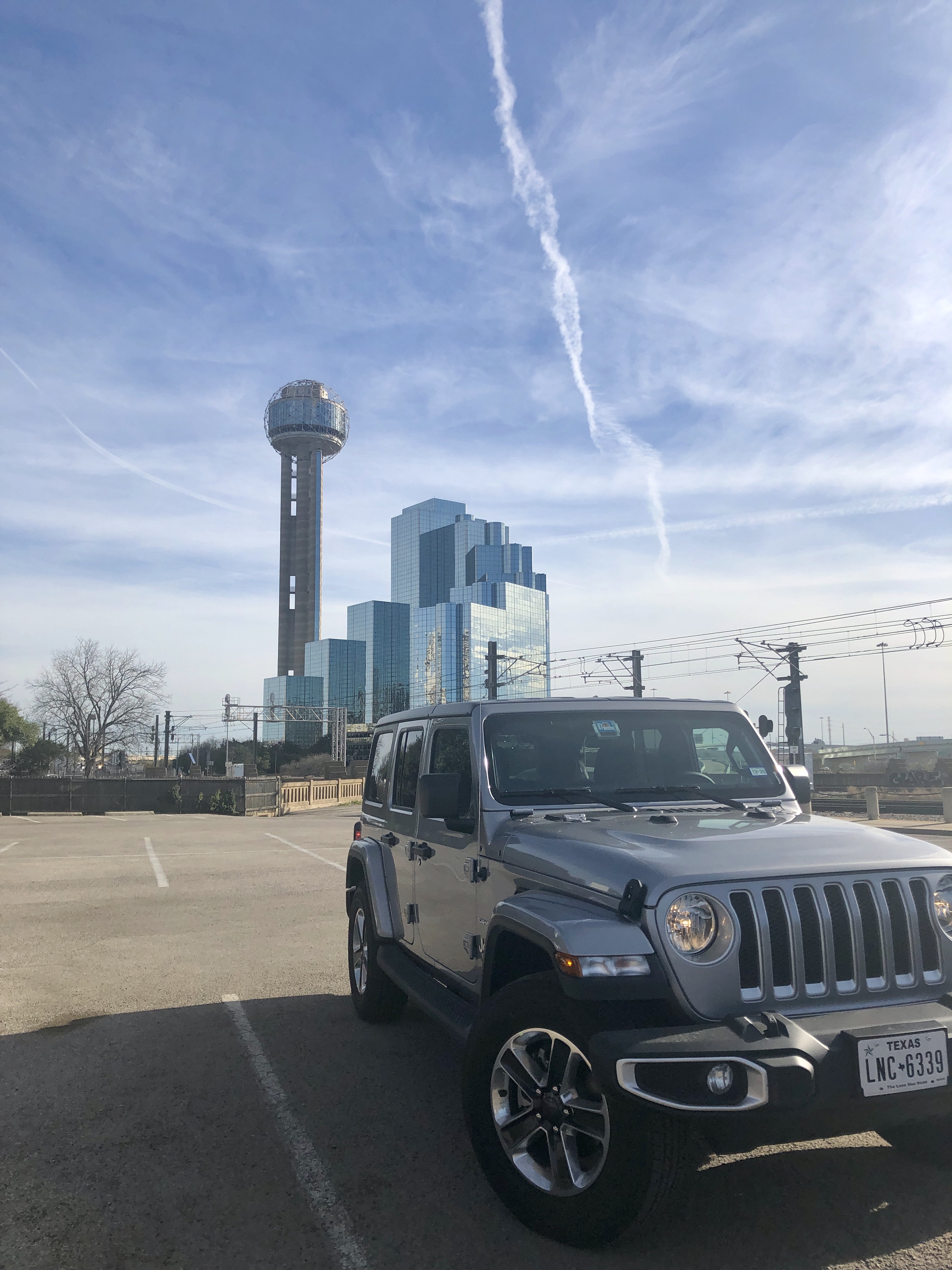 I really love Dallas as you can see! There's so much to do and I'm actually headed back this month for a concert! Stay tuned!
If you missed yesterday's post with the cutest leopard cardigan, be sure to check it out. I let you know what you can expect on the blog going forward. And be sure to come back to see tomorrow's post which features an outfit that can easily go from the pool to the beach to dinner ;)
XO,
Rebekah